Chocolate Chip S'More Cookies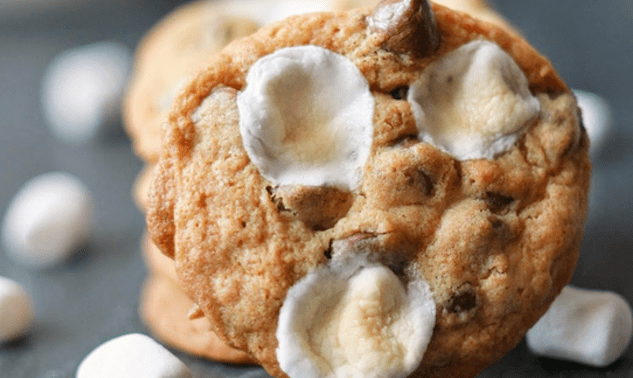 Even if it is too cold for a campfire, these graham cracker crumb cookies with chocolate chips and marshmallows will keep you satisfied.
By Chineka Williams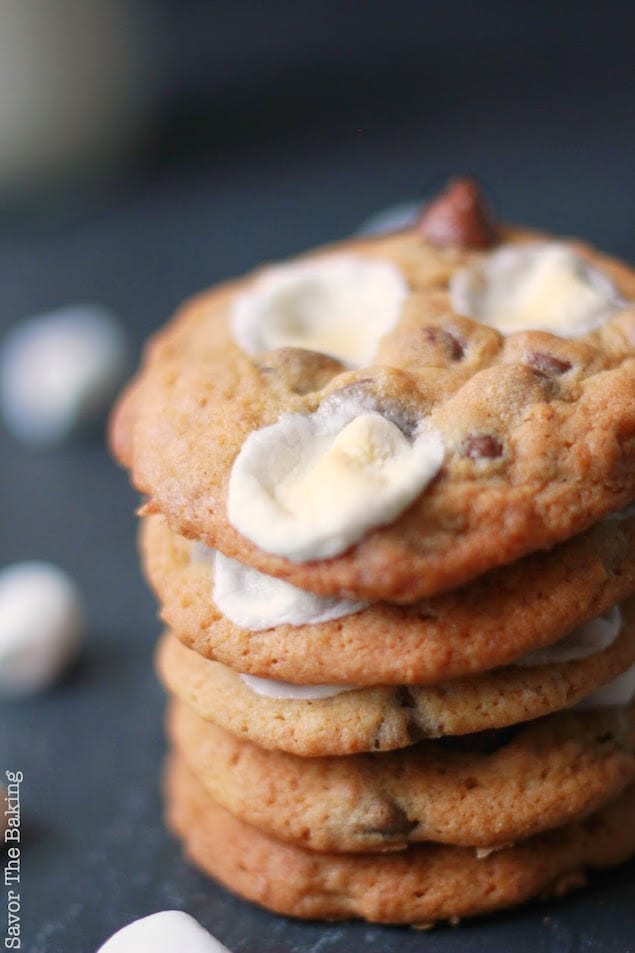 If you can't get to a campground anytime soon and are craving s'mores, these cookies will be the solution to your problem. With classic s'mores flavors like graham cracker crumbs and mini marshmallows, these cookies will have you dreaming of being by the fireside.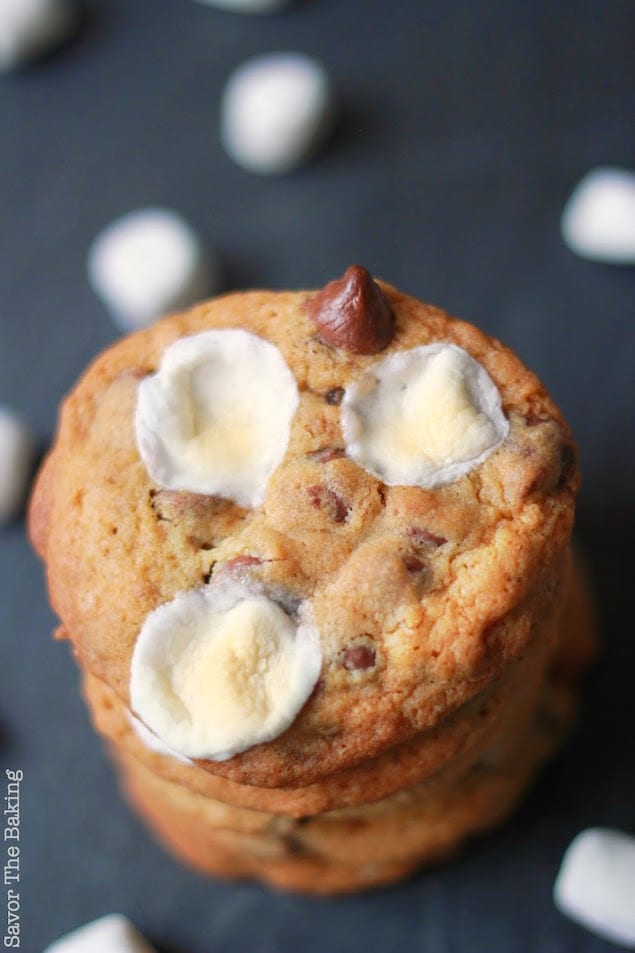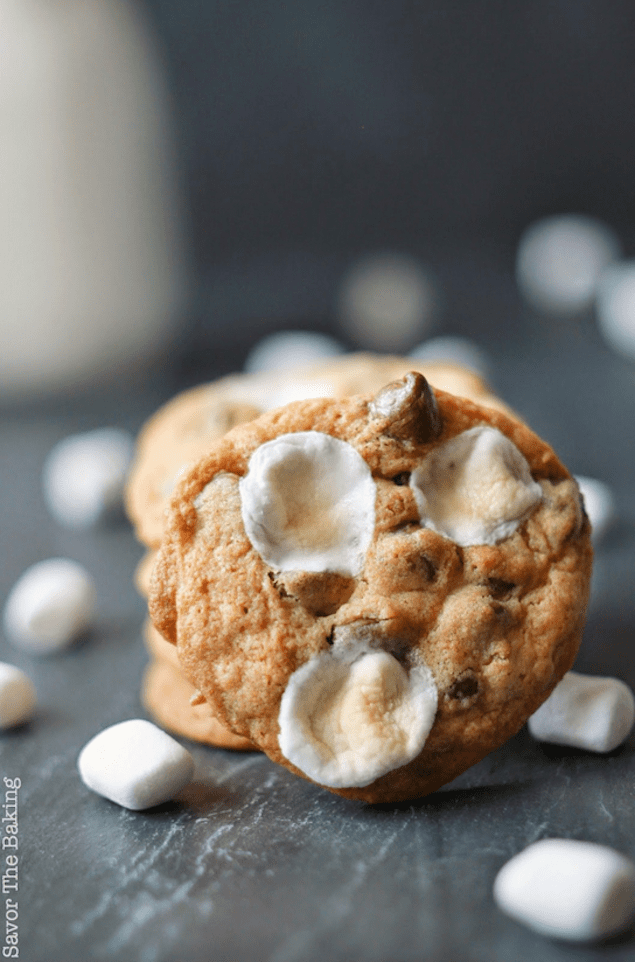 Chocolate Chip S'More Cookies
Even if it is too cold for a campfire, these graham cracker crumb cookies with chocolate chips and marshmallows will keep you satisfied.
Recipe Type:
Baking, Dessert
Ingredients
½ cup unsalted butter (room temperature)
½ cup granulated sugar
½ cup brown sugar
1 egg (room temperature)
1 teaspoon pure vanilla extract
1¼ cups all-purpose flour
1 cup graham cracker crumbs
¼ teaspoon salt
½ teaspoon baking soda
1 cup Hersheys milk chocolate morsels
1 cup mini marshmallows
Instructions
Preheat oven to 350 degrees. Line a baking sheet with parchment paper.
Using a stand mixer and paddle attachment beat butter on medium speed until creamy. Add granulated sugar and brown sugar.
Add pure vanilla extract and egg. Beat for 1 minute on low speed after the addition of egg.
Add flour, graham cracker crumbs, salt, and baking soda. Mix until combined.
Gentle fold in milk chocolate morsels.
Bake at 350 degrees for 8 minutes. Quickly remove cookies from oven and press in mini marshmallows.
Bake for an additional 2-3 minutes.
Allow cookies to cool on baking sheet for 5 minutes.
Remove cookies from baking sheet and place on cooling rack until cooled completely.
Chineka Williams
Chineka is the face behind the blog, Savor The Baking. She loves baking, photography, and writing. Her other hobby includes playing the clarinet. She currently resides in Washington state.