It is very satisfying when the hearth buzzes with flavours that you otherwise pay a bomb for in your favourite restaurant. Sample this finger-licking good chili tofu. Served with steaming hot rice and a vegetable gravy, this is absolutely delicious.
By Priya Sreeram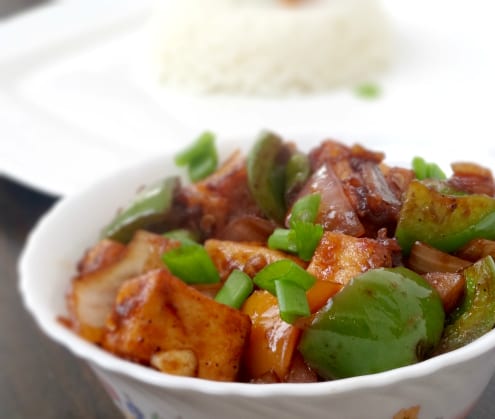 Deep fried cubes of succulent tofu sauteed with bell pepper and dunked in rustic chinese flavours.
Recipe Type:
Side-Dish,Entree,Appetiser
Ingredients
Tofu - 400 grams
Green pepper - 2 (cut in to large dices)
Large Sized Onions - 2 (Cut in to chunky dices)
Green Chillis - 3 to 4 (slit)
Garlic - 6 to 7 large pods (sliced)
Soy Sauce - 5 to 6 tbsp
Green Chilli Sauce - 2 tbsp - to taste
Tomato Sauce - 3 tbsp
Salt - to taste
Pepper Powder - ½ tsp
Sugar - ½ tsp
Oil - 1 to 2 tbsp
For the Batter
Corn Flour - 3 tbsp
Refined Flour- 3 tbsp
Egg - 1
Pepper Powder - ½ tsp
Salt - to taste
Water - as required to mix the contents
For Garnish
For Deep Frying
Instructions
Wash the tofu well and cut in to large cubes.
In a mixing bowl, tip in the egg and whisk it well. Add the other ingredients along with water as required for the batter and combine to a thick consistency.
Dunk the tofu cubes in batter and coat all the cubes evenly. Deep fry the cubes coated in the batter and set it aside.
In a separate wok, add oil and saute onions with sliced garlic and green chillies.
As the onions starts turning translucent add the green bell peppers and cook for a few minutes till they are tender.
Add soy sauce, green chilli sauce, tomato sauce, pepper,sugar and adjust salt according to taste. Mix them well.
Add the fried tofu cubes and stir well till everything blends in together.
Add chopped spring onion leaves for garnishing and serve hot!
Notes
I have used an egg for the batter. It binds the mix better and ensures the cubes are fried to a crisp outer and soft inner. The batter can be sans egg too ! I have deep fried the tofu cubes. If you are averse to deep frying you can shallow fry the same. You can use cottage cheese instead of tofu. You can enjoy this as a side dish or an entree /appetizer too !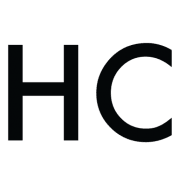 Priya Sreeram
Priya is an enthusiastic foodie who loves to experiment with different types of cuisine. She chronicles her heart and hearth adventures on the blog Bon Appetit, which has recipes ranging from simple to exotic.