Chicken Koftas simmered in tomato and onion gravy is the best meal on a weekday or a weekend.
Indian curries are a beautiful array of spices and flavors having a party in your mouth. Try this warm, earthy flavored curry that is slowly simmered with chicken kofta.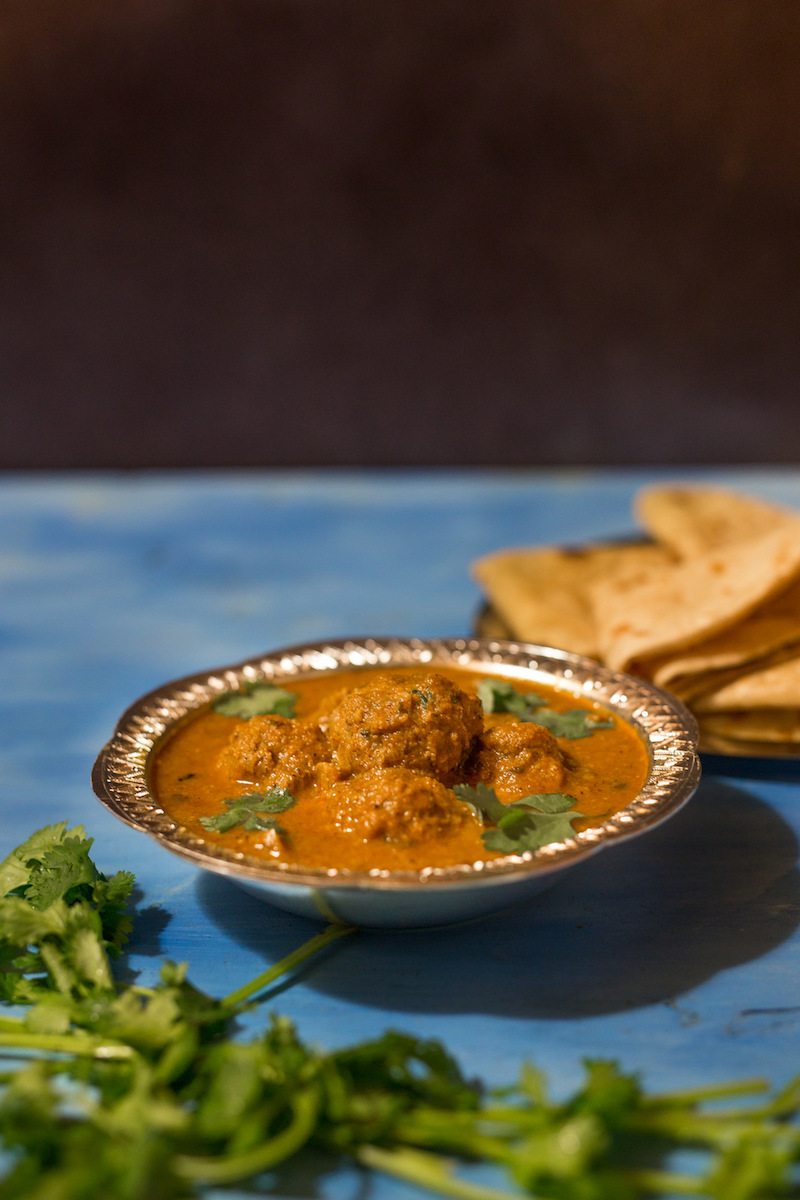 On those days when it starts to get cooler, a nice terra cotta dish of Indian curry does the trick. Have it with fresh cilantro, hot rice or roti, and the dish is complete.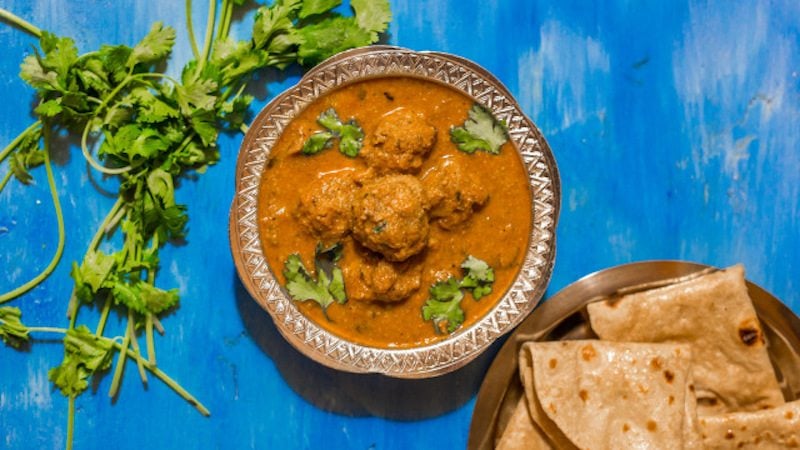 Chicken Kheema Kofta Curry
Ingredients
For Chicken Kofta
1 cup minced chicken
1 potato boiled and mashed
1 tbsp ginger garlic paste
1 tbsp red chilli powder
1 tbso coriander cumin powder
1 tbsp lemon juice
1 tbsp garam masala powder
salt as per taste
For Curry
1 onion chopped
1 tomato puree
4 tbsp dessciated coconut
4 tbsp poppy seeds
1 tbsp garam masala
1 tbsp ginger garlic paste
1 tbsp red chilli powder
1 tbsp coriander cumin powder
1 tsp turmeric powder
2 cups of water
Coriander and mint
Oil
Salt as per taste
Instructions
Mix all the ingredients mentioned under chicken kofta. Make small koftas and keep it aside.
Dry roast the coconut, poppy seeds and onion. Grind it into the paste.
In a pan heat oil.
Add the ground paste and sautee for 15 minutes.
Add the dry masalas, tomato puree,salt and mix well.
Let the mixture cook until oil separates.
Add some water and let it boil.
Add chicken koftas, coriander, mint, salt and let the curry cook on low flame for 20 minutes.
Serve it hot with roti or rice