Toasty and chewy oatmeal cookies that showcase the pure flavor of maple sugar.
By Bowen Close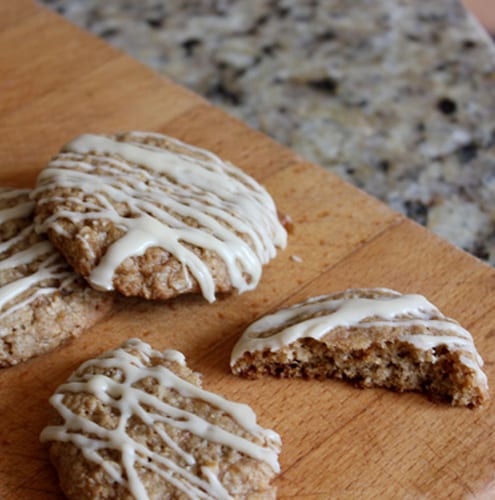 My husband and I just completed a three-month road trip, and one of the many culinary treats we brought back with us was a small bag of maple sugar from a sugar shack on Île d'Orléans, a mainly agricultural island outside of Quebec City. I had another three weeks on the road after that visit, and I spent a good amount of time dreaming up what to do with my little sugary treasure. This cookie was one of the recipes I've made since we returned, and I've completely fallen in love.
Île d'Orléans is one of the Canada's earliest Quebecois settlements and is now almost entirely inhabited by farmers, artists, and other artisans, and within a 30-minute drive from the metropolitan Quebec City. A single road rings the entire island, and the tourist bureau provides a map listing the hundred or so farms, wineries, cider houses, sugar shacks, cheesemakers, and other such places one can visit. It was a food-lover's dream, and one of my absolute favorite travel days of the entire trip. My favorite experience of all on the island was visiting the sugar shack. Inside the warm, dense, sweet air of the actual sugar shack itself (the building where the harvested maple sap becomes syrup and other similar products), the proprietor and his wife gave us tastes of maple butter and maple syrup, both of which were  otherworldly. I didn't even know maple syrup could taste like that, so pure and sweet and potent. Without much discussion we picked up a bottle of syrup and a little bag of maple sugar – a product made by boiling maple syrup to evaporate water content, then grating the solid sugary mass left behind. The resulting consistency and texture is similar to white granulated sugar, and can easily be substituted in most recipes.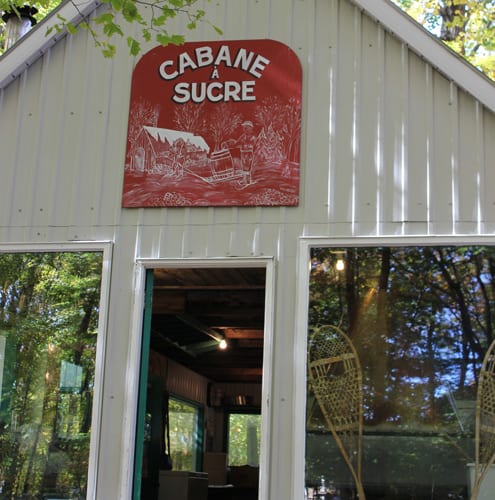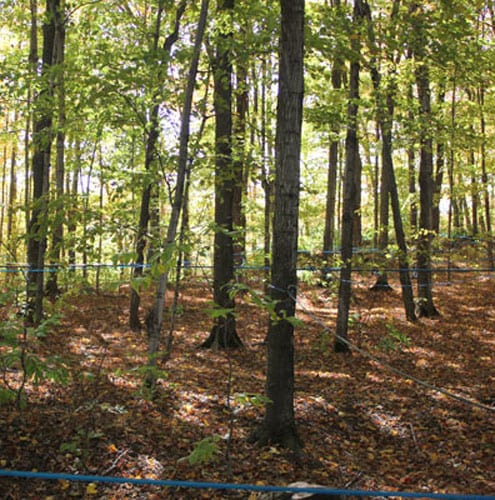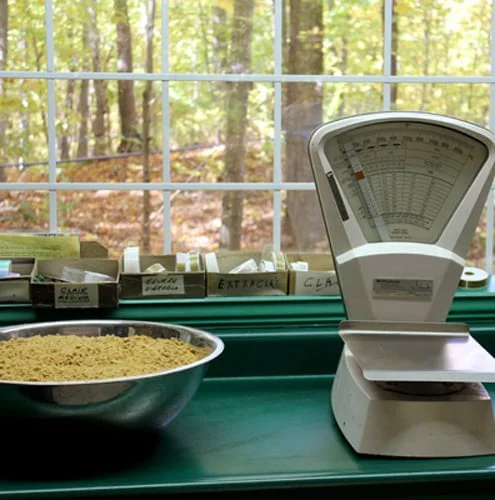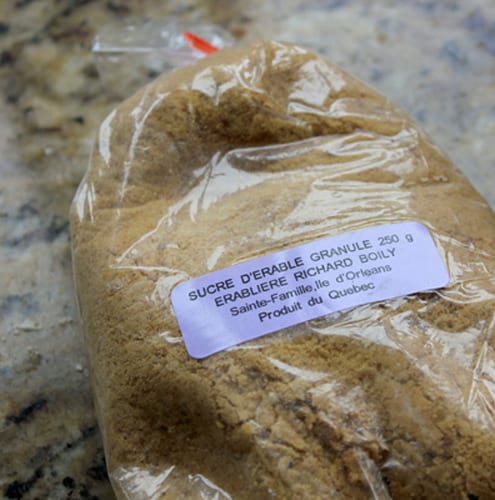 If you don't live in a maple-producing area, maple sugar may be a bit more difficult to find. In the United States you can easily order it online from King Arthur Flour, and Trader Joe's stores recently debuted it as a new seasonal product. It also sounds easy enough to make at home, which I'm hoping to do sometime soon. And in any case, these cookies are good enough that a lack of maple sugar shouldn't stop you from moving forward – just use regular white sugar instead, and make sure to keep the maple syrup in both the dough and the glaze. The flavor won't come out quite as clearly, but they'll still be delicious.
I'm not exaggerating by saying these might be the best oatmeal cookies I've ever had, and definitely the best I've ever made. Nutty and toasty and perfectly salty and perfectly chewy, with the added smokiness and depth of maple in both the dough and in the icing. Maple and oats love each other, and this cookie showcases that love. The oats are processed before added to the dough, and this makes for a deeply satisfying chewiness, with a texture that melts a bit in your mouth but that also tries to put up a little fight about it each time you bite down.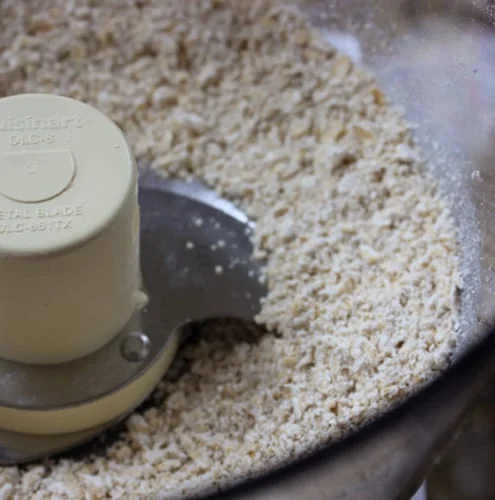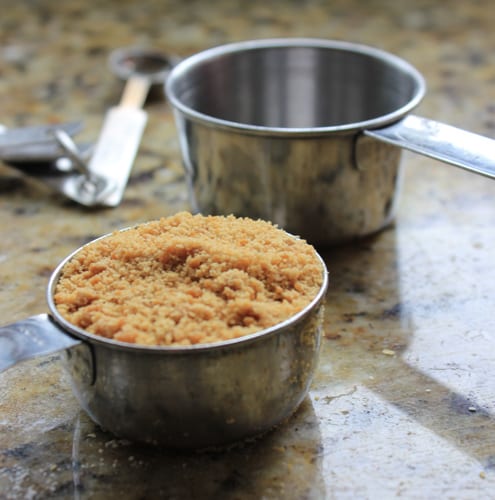 See Also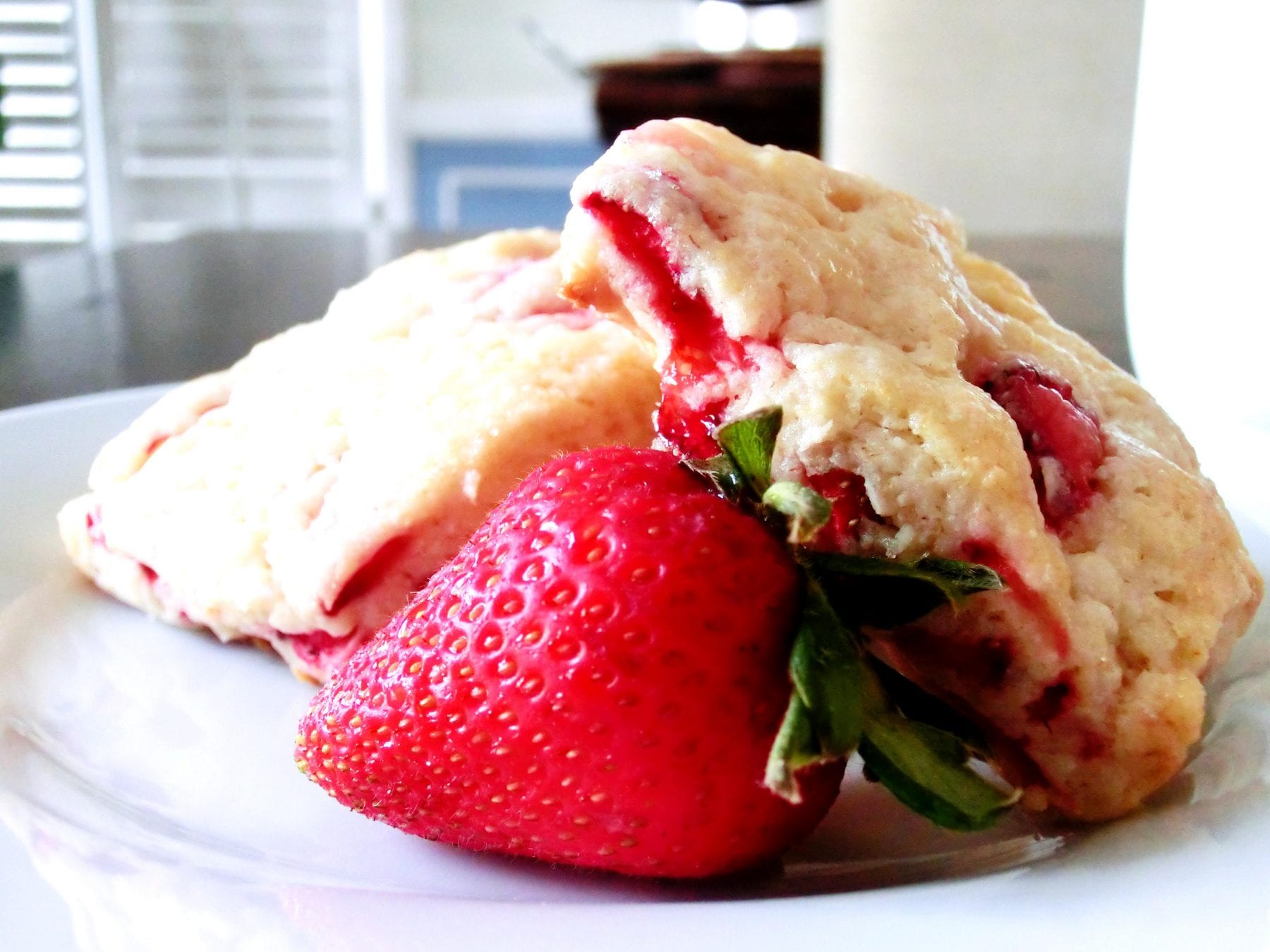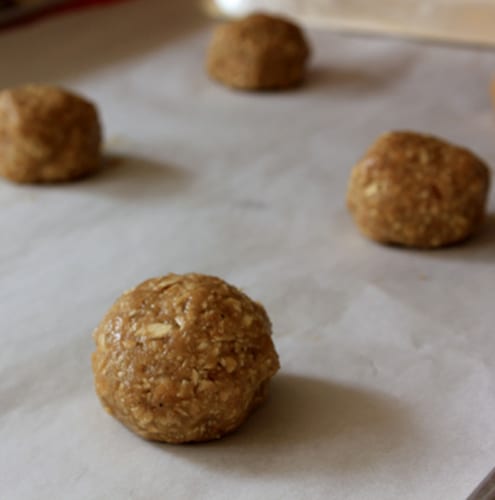 I'm sure these cookies would be good unadorned, but the icing really does add something special, especially in adding even more maple flavor. And it's easy enough to make – just maple syrup, powdered sugar (make sure to sift it first) and a bit of heavy cream (or half and half, or whole milk, or, heck, even skim milk would do just fine), drizzled back and forth across each cookie (or whichever way you might like to drizzle it, of course).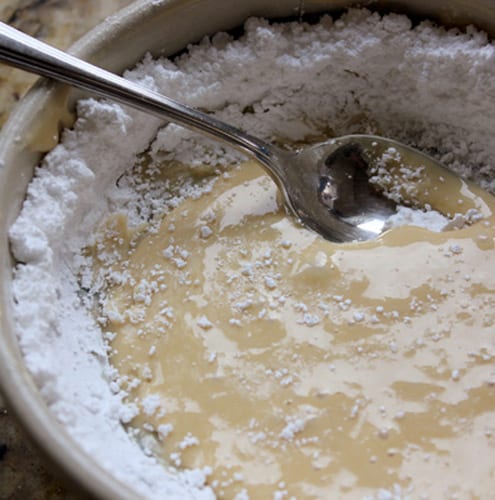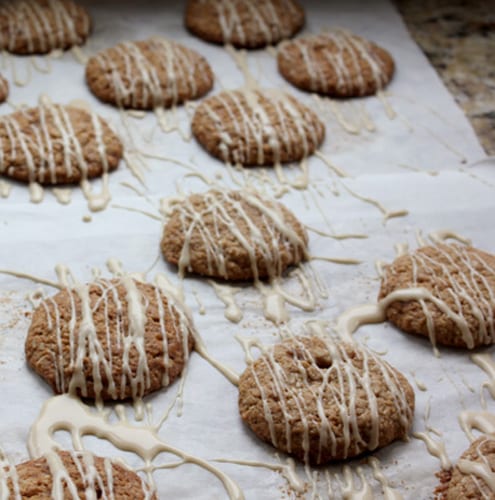 Print
Chewy Oatmeal Cookies with Maple Sugar and Drizzled Maple Icing
Toasty and chewy oatmeal cookies that showcase the pure flavor of maple sugar.
Author:

Bowen Close (Bowen Appétit)

Prep Time:

15 mins

Cook Time:

25 mins

Total Time:

40 minutes

Yield:

3

dozen

1

x
2 1/2 cups

plus 1 Tbsp. oats

1/2 cup

whole wheat flour

1 cup

all-purpose flour

1 Tbsp

. baking powder

1 tsp

. baking soda

2

 tsp. salt

1 cup

brown sugar

1/2 cup

maple sugar (or granulated sugar)

1/2 tsp

. cinnamon

1/2 tsp

. nutmeg

1 cup

(

8 ounces

or 2 sticks) unsalted butter, melted and slightly cooled

1 Tbsp

. maple syrup

2

eggs
Maple icing
2/3 cup

powdered sugar

2 Tbsp

. maple syrup

1 Tbsp

. heavy cream, half and half, or milk
Instructions
Preheat oven to 350F. Line two baking sheets with parchment paper or silicone mats, or grease with butter or cooking spray.
In a food processor, grind the oats until it resembles coarse meal, with some large flakes showing but mostly powdery and clumpy.
In a large bowl, whisk together all dry ingredients.
In a small bowl, whisk together butter, maple syrup, and eggs.
Add the wet to the dry ingredients and mix together until combined.
Scoop balls of dough about 2 Tbsp. in size onto cookie sheets, about 3 inches apart. (To get a fairly consistent size without a scoop, I scooped out 1/4 cups of dough and split each in half, equaling balls of 2 Tbsp. each.)
Bake for 14-16 minutes, rotating and switching the pans halfway through. Cookies are down when the tops have evenly browned. Cool the cookies on wire racks (on the parchment or silicone sheets, if using and if not needed for another batch). Let cookies cool completely before icing.
Icing the cookies
In a small bowl, whisk together the sifted powdered sugar and the maple syrup until almost combined, then add the cream and continue whisking until icing is smooth. Add more liquid or sugar as needed for the right consistency, where the icing will flow smoothly but fairly slowly from the end of a spoon. Drizzle over the top of each cookie. The icing should firm after sitting out for about 30 minutes to an hour, though the cookies can certainly be eaten before then.
Notes
Maple sugar will give the cookies a stronger maple flavor, but granulated sugar can be substituted if necessary.
Bowen Close
Bowen Close believes that food should make people happy and healthy, and loves bringing together people with creative, delicious food made from the heart. She loves making farm-inspired, flavorful dishes with sustainable ingredients - whether that's a big plate of roasted veggies, a towering chocolate layer cake, or a cocktail utilizing backyard ingredients - and collects recipes and other food-related stories on her website, Bowen Appétit. She is a chef, cooking instructor, and food writer living in Southern California with her husband and fully stocked pantry.