The Chester Restaurant opens a spacious new location in Midtown South ideal for a quiet lunch or a night out.
By Suzanna Heldring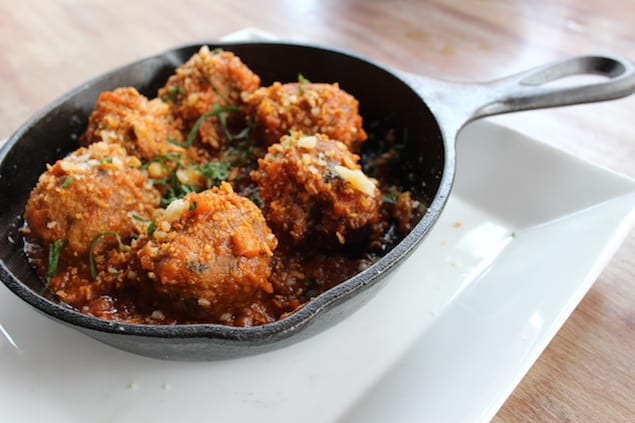 With their newest opening in Midtown, The Chester brings another lively atmosphere to New York City. Despite a rather large event space for Manhattan, the restaurant can get packed in the evenings, but that's half the fun. During lunchtime, the atmosphere is much quieter and it becomes an ideal spot for a classy business meeting.
The Chester has an impressive and eclectic signature cocktail list and it may be difficult to choose just one. Get the recipe and try their fiery Hellfire cocktail here. The West Side cocktail is also a noteworthy selection, made of a bourbon base with a just hint of a honey-ginger syrup and muddled blackberries which give it a gorgeous purple hue.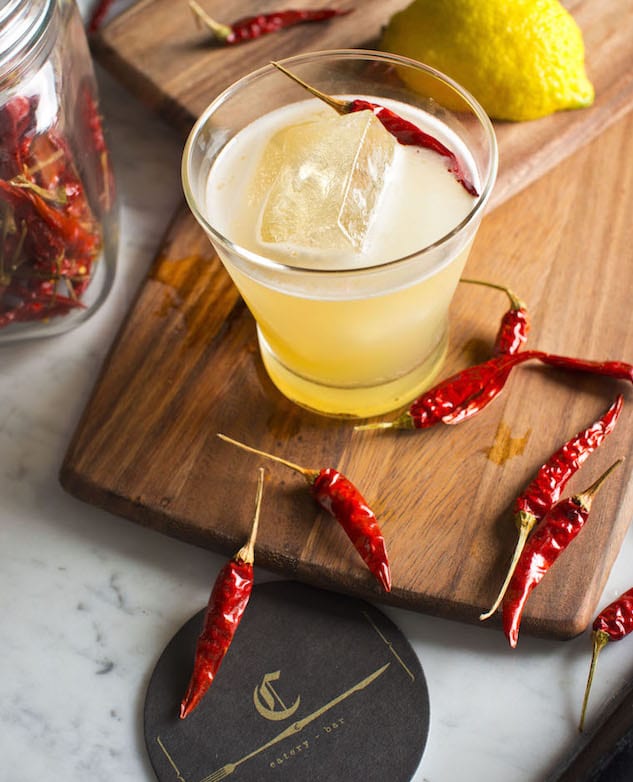 The accompanying food menu has some delicious choices to match. From the salads, their refreshing and uncomplicated Market Salad is served with thinly sliced kohlrabi and golden beets that are topped with ricotta salata and a sherry vinaigrette for bright flavors with a touch of sweetness.
Another notable starter is the slow-braised meatballs sprinkled with both parmesan and ricotta cheese as well as very light breadcrumbs. They are well seasoned to give them a spicy kick.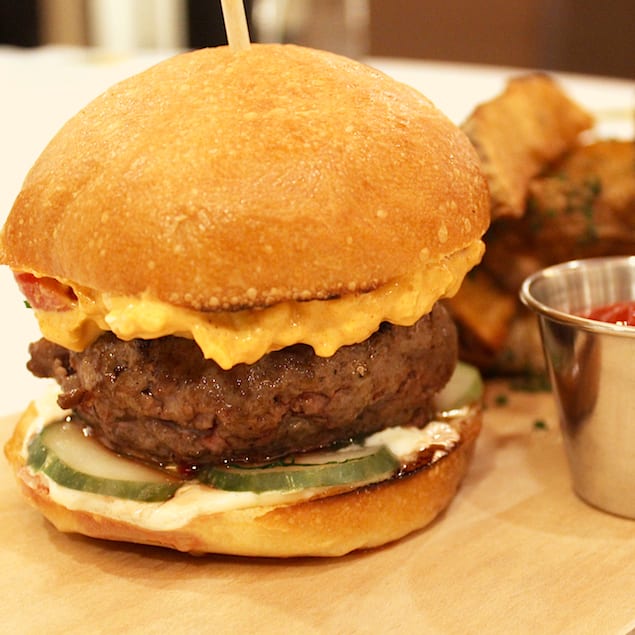 Off the entree menu, the burger is the ideal size with a bun toasted to perfection. There is nothing worse than a soggy bun, and despite the respectable amount of sauce on the burger, this house-made bun stood up to the challenge and retained its structure. The star of the burger is definitely the sauce: a miso-Russian dressing with pimento cheese hidden underneath. The toppings gave an interesting and appetizing spin on what would otherwise be a classic burger.
The Chester also has quite a few paninis on the menu, including one delicious vegetarian option. While veggie-only sandwiches run the risk of being somewhat dull, this crisp panini includes a subtle herb oil and a sharp sheep feta that really brings out the best flavors of the roasted vegetables.
Check out The Chester for a drink or a delicious menu with foods great for getting cozy this winter.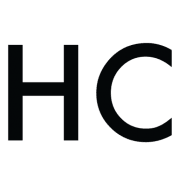 Suzanna Heldring
This New York City native and University of St. Andrews graduate has spent the last few years on culinary adventures around the world to finally find herself right back home again. Most days you can find Suzanna sampling all the green juice, lattes, and craft beer the city has to offer or daydreaming over a good book.