PARTNER POST: We've teamed up with Bonne Maman to bring you the best homemade breakfast and brunch recipes to show Mom you care this Mother's Day and all spring long.
Make breakfast extra special with easy lemon ricotta pancakes topped with sweet cherry preserves.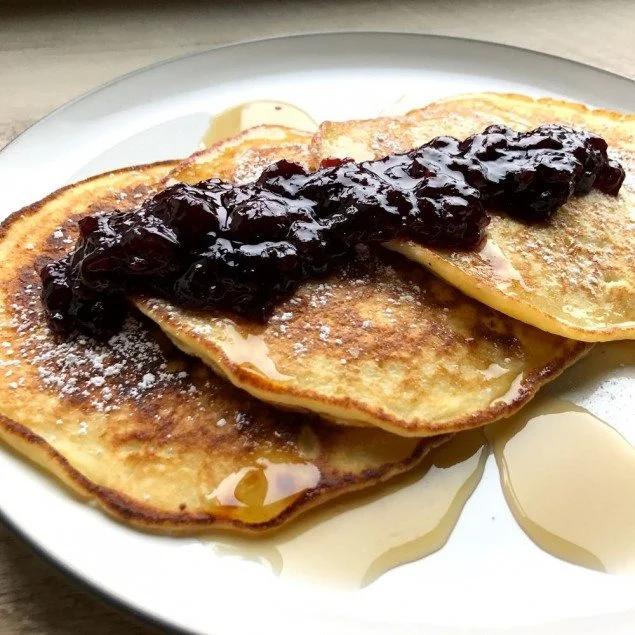 Mother's Day is just under a month away!
Instead of dealing with the chaos of brunch out, why not give Mom a little bit of serenity at home with a super fancy breakfast in bed? Say it with homemade with my super easy Lemon Ricotta Pancakes with Cherry Preserves.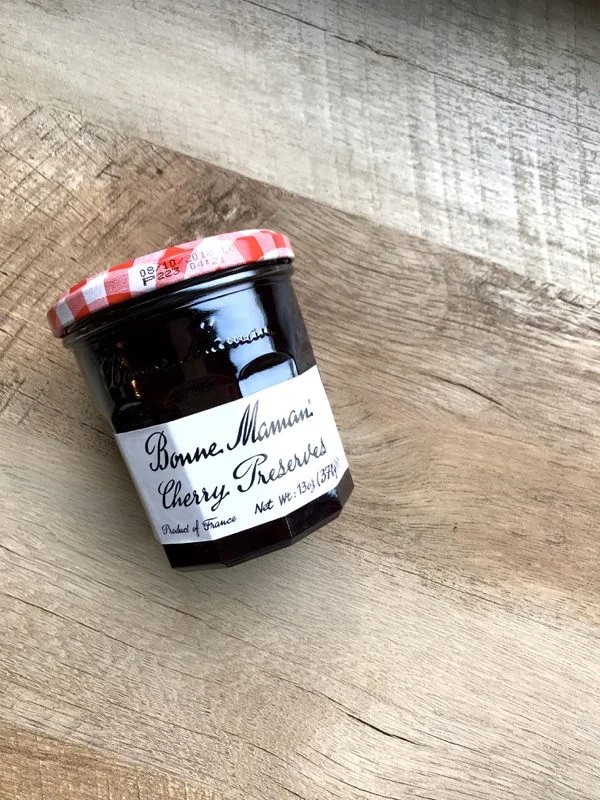 For the pancake topping, I paired the lemon ricotta pancakes with cherry preserves from Bonne Maman. The sweet preserves with a hint of tart are the perfect compliment to this dish. Don't forget to add a dusting of powdered sugar and some maple syrup if you'd like!

Bonne Maman preserves are made with natural ingredients and high-quality fruit that is Non-GMO Project Verified. Their preserves and jellies are crafted from traditional French recipes and there's never any high fructose corn syrup, artificial coloring or preservatives added.
Make sure to check out Bonne Maman's sweepstakes for a chance to win a 12-piece Le Creuset cookware set and more!
For another recipe idea, check out these strawberry muffins.
Click here for the written recipe.
Cherry and Lemon Ricotta Pancakes
Make breakfast extra special with easy lemon ricotta pancakes topped with sweet cherry preserves.
Ingredients
1 cup milk
1 cup ricotta cheese
3 egg yolks + 3 egg whites
½ teaspoon vanilla extract
¼ cup sugar
1 lemon, juiced and zested
1 cup all-purpose flour
½ cup cake flour
1 tablespoon baking powder
¼ teaspoon salt
Butter, for the griddle
Instructions
In a large bowl whisk together your milk, cheese, egg yolks, vanilla, sugar and lemon juice and zest.
Add all of your flour and baking powder until just combined.
In a small bowl whisk your egg whites until soft peak form, add salt.
Gently fold into your ricotta mixture.
Heat a griddle or non-stick pan over medium heat and butter the griddle.
Ladle about ⅓ cup into the pan or griddle to create one pancake. Look for bubbles to form over the top and then flip. About 1-2 minutes per side and remove.
Repeat until you've used up all your batter.
Top with delicious Bonne Maman Cherry Preserves + enjoy!