Cheese Board with Gorgonzola Honey Bites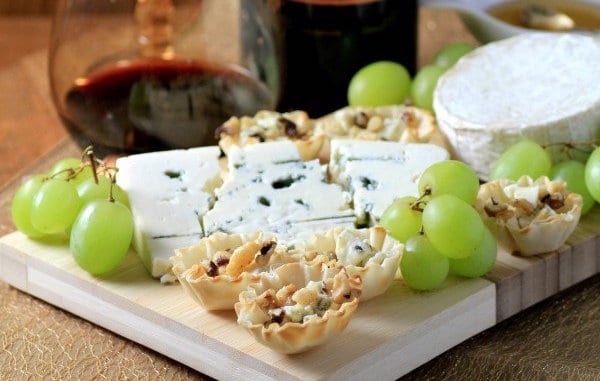 PARTNER POST – Be inspired to create beautiful cheese boards with Castello cheese. And what goes better with cheese than wine? Enter to win a trip for two to Napa, California.
Sweet with honey and salty, gorgonzola cheese is nestled into phyllo for a delicious appetizer or addition to your cheese board spread.
By Tara Noland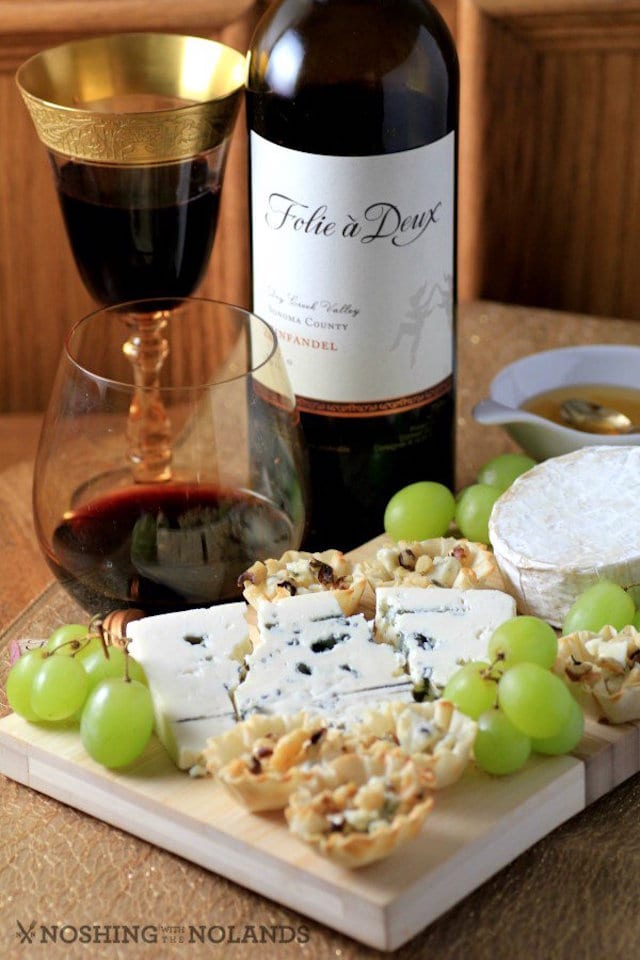 With The Oscars approaching, lots of people gather around and share elegant nibbles on this very special night! A very appropriate offering is a delicious cheese board with Castello cheese, plus little bites of delicacies and sipping on really good wine. So today I am sharing with you Gorgonzola Walnut Honey Bites and Folie a Deux Zinfandel, a pairing made in heaven.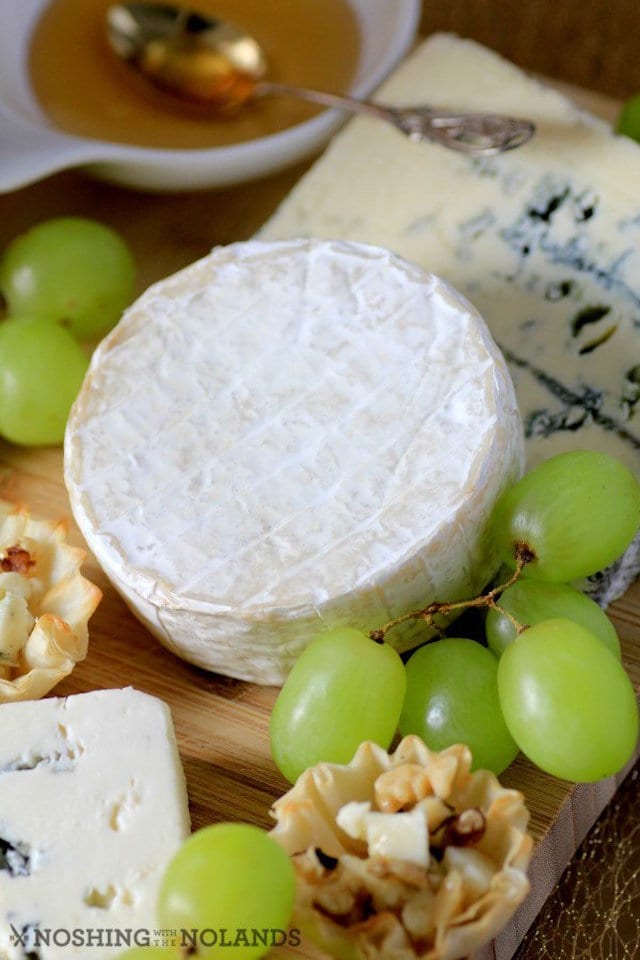 These bites are elegant and have a golden touch from the honey. The mild tasting gorgonzola pairs lovely with the zinfandel. If you're not the biggest fan of blue cheese you will still love these little bites as they are mild, sweet from the honey and salty from the cheese. The little phyllo cups I found at our local deli but you can see what little vessels your local grocer has to offer or this would be delicious on any cracker also.
Castello cheese also have a variety of creatively crafted cheese, so I added their gorgeous camembert and a blue cheese to the cheese board. The freshness of grapes pair lovely with cheese to.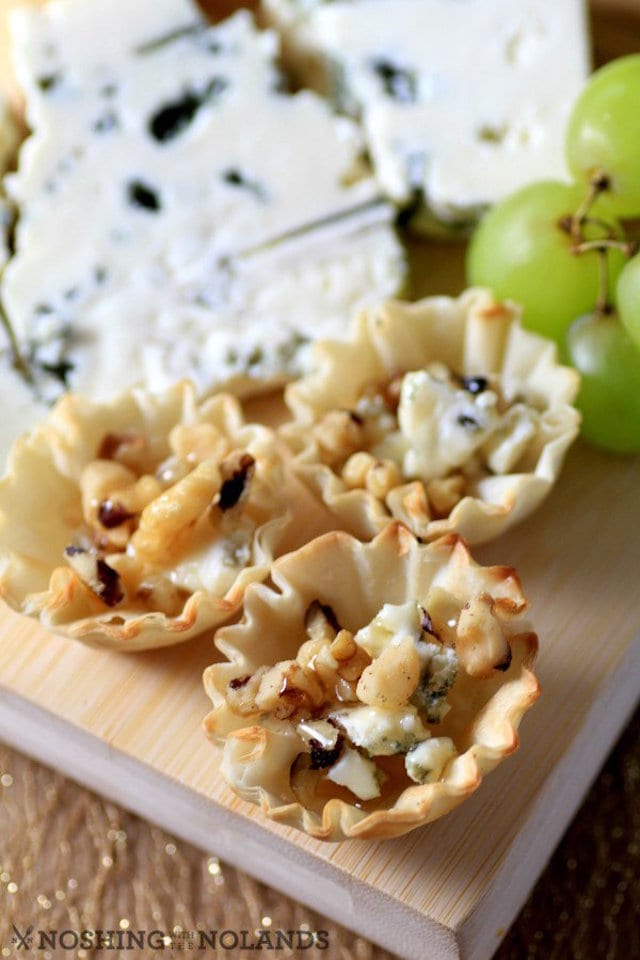 Check out the video below for an easy cheese topper with Sweet and Spicy Carrot Chutney. This would be amazing on Castello's Brie or Camembert or their Havarti!
Castello Cheese is hosting a sweepstakes and the prize is a trip for two to Napa, California. This is one of my favourite places on earth!! Click HERE for an easy enter, and good luck!

Cheese Board with Gorgonzola Honey Bites
Tara Nolad
Sweet with honey and salty, gorgonzola cheese is nestled into phyllo for a delicious appetizer or addition to your cheese board spread.
Ingredients
Castello Gorgonzola

Walnuts

chopped

Golden honey

Phyllo Cups

cracker cups, crackers
Cheese Board
Gorgonzola

Blue Cheese

Camembert

Golden honey

Grapes

Assorted crackers
Instructions
Assemble the cheese board. Then fill the cups with equal amounts of crumbled gorgonzola and walnuts. Drizzle on honey and serve with the cheese board.
Tara Noland
Cooking, baking and entertaining have been a lifelong passion for me. I started at a very young age to bake and cook for my family. Even attempting many of Julia Child's recipes as a young teenager and cooking meals for the family or for company. Now I love entertaining and celebrating the holidays. My husband Ken loves being in the kitchen creating right along with me. Our daughter has been doing cooking classes with me for a number of years and also enjoys everything that the kitchen has to offer.