Cheddar Jalapeño Biscuits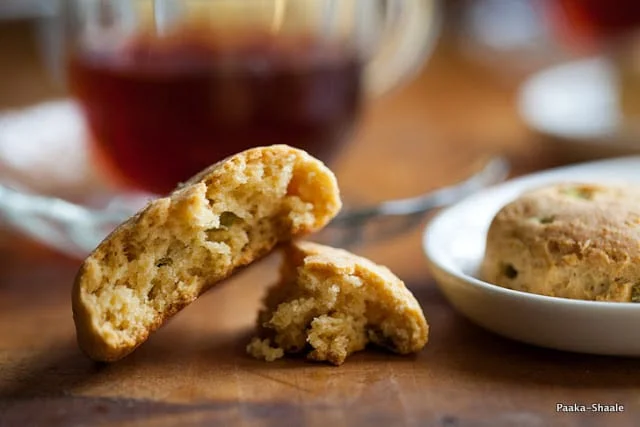 These biscuits, although great on their own, tastes best as a side dish for soups.
By Nandita Nataraj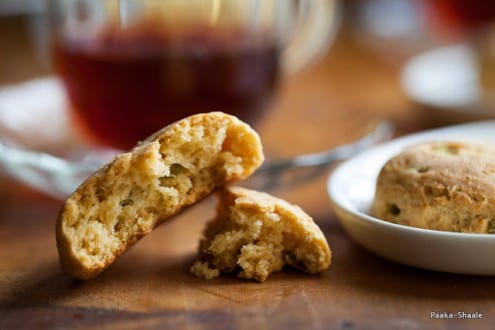 Cheddar Jalapeño Biscuits
These biscuits, although great on their own, tastes best as a side dish for soups.
Serves:
One dozen biscuits
Ingredients
All purpose flour- 1 cup or 240gm + 2tbsp to dust
Yellow corn meal- ½ cup
Baking powder- 2tspn
Baking soda- ½tsp
Salt- ½tsp
Cold unsalted butter- 2tbsp, cut into bits
Sharp cheddar cheese- 1-1/2 cups, grated
Milk- ⅓ cup
Pickled jalapeno chilies- 2tbsp
Instructions
In a large bowl, Sift, the all purpose flour, corn meal, baking powder, baking soda and salt.
Rub the cold butter into flour mixture till the mixture resembles bread crumbs.
Stir in the cheese, chilies, and milk and mix gently till the mixture comes together to form a sticky dough.
Turn the dough on a floured surface and knead gently for about a minute. PAt the dough out to ¾ to 1" thickness and cut into shapes of your choice using biscuit cutter.
Place the biscuits on a well greased, parchment lined baking tray and bake in a preheated oven at 180C for 15 min or till the biscuit turns brown.
Allow the biscuits to cool slightly before serving
Nandita Nataraj
Nandita was born, bred and spread in India, but right now lives in Tanzania where her quest for simple and exotic pleasures of food led to the creation of the blog Paaka-Shaale. She believes that food is not just a means to feed a body. But it is also meant to appeal the mind and satiate the soul.