PARTNER POST: Check out these easy entertaining tips for all your summer activities complete with charcuterie and pâté. This is a sponsored post in collaboration with Les Trois Petits Cochons.
Herb and garlic marinated mushrooms bring something different to a charcuterie board. Mushrooms are cooked with thyme, rosemary, garlic and lemon, then allowed to marinate to intensify the flavors.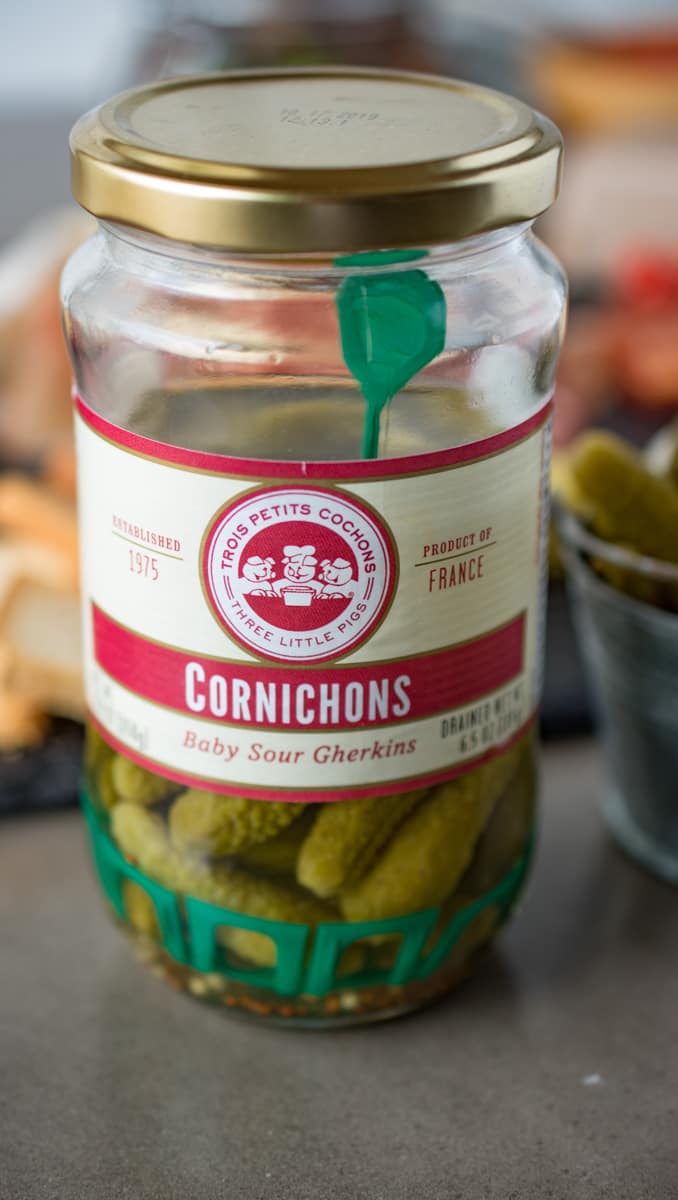 Everyone loves a good charcuterie board and there is no more fun way of eating a delicious collection of bites. You can have a bit of this or a bit of that, then go back for more. Along with the usual suspects of cured meats, cheese, pâté, pickled items I'm sharing with you my really easy herb and garlic marinated mushrooms that bring a little something different to the board.
I have been enjoying the products of Les Trois Petits Cochons for many years. You've seen their logo of three happy pigs and there variety of products is outstanding.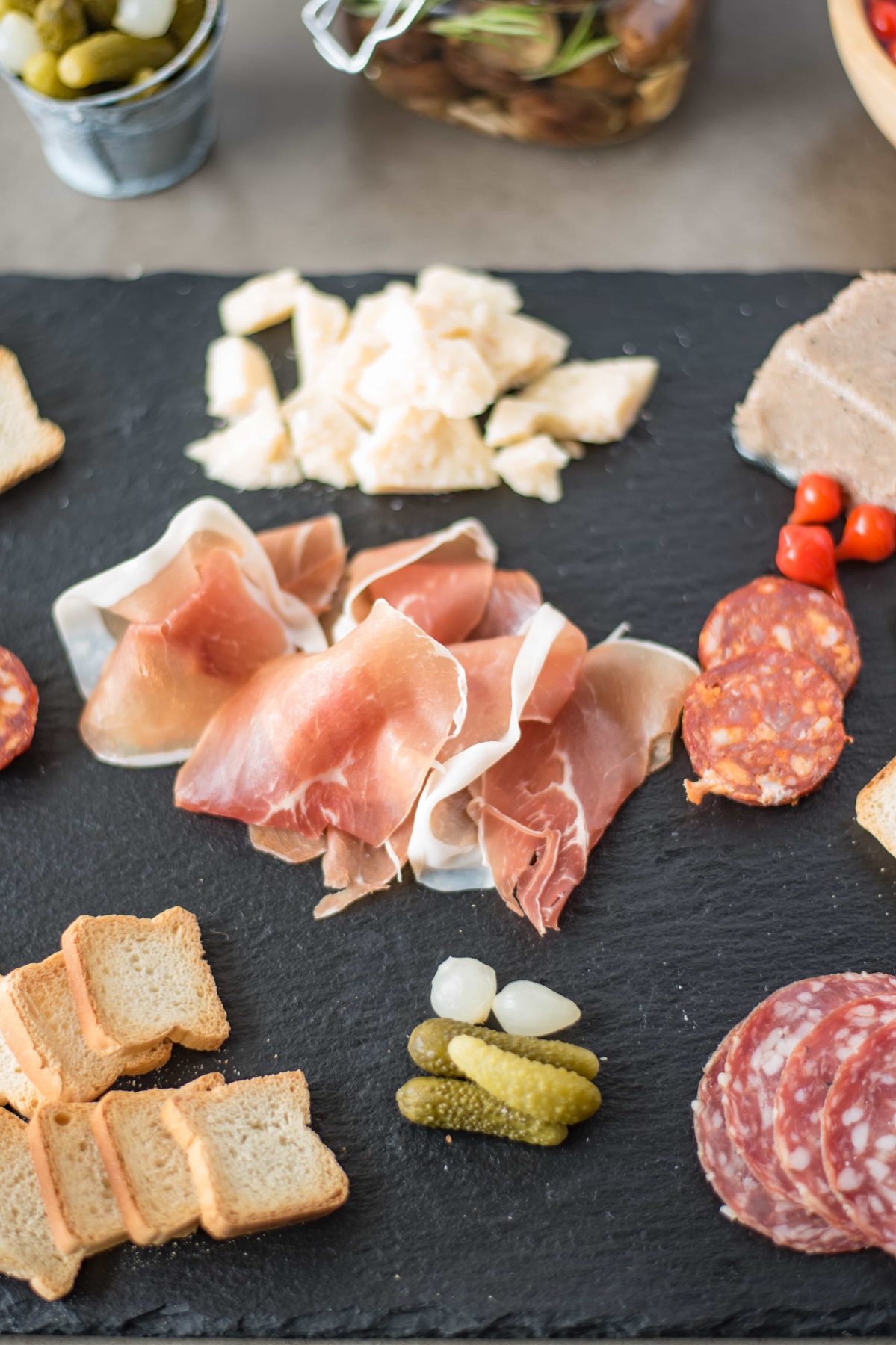 Les Trois Petits Cochons have everything you need to assemble a wonderful charcuterie that can be enjoyed for entertaining, snacking, or in my case 'Charcuterie At Sea'. I live in a beach/marina community and there is nothing my husband and I enjoy more than taking out a boat and enjoying the ocean and the weather. We always bring along a lot of food and it's always charcuterie because you can eat at your leisure while boating the seas.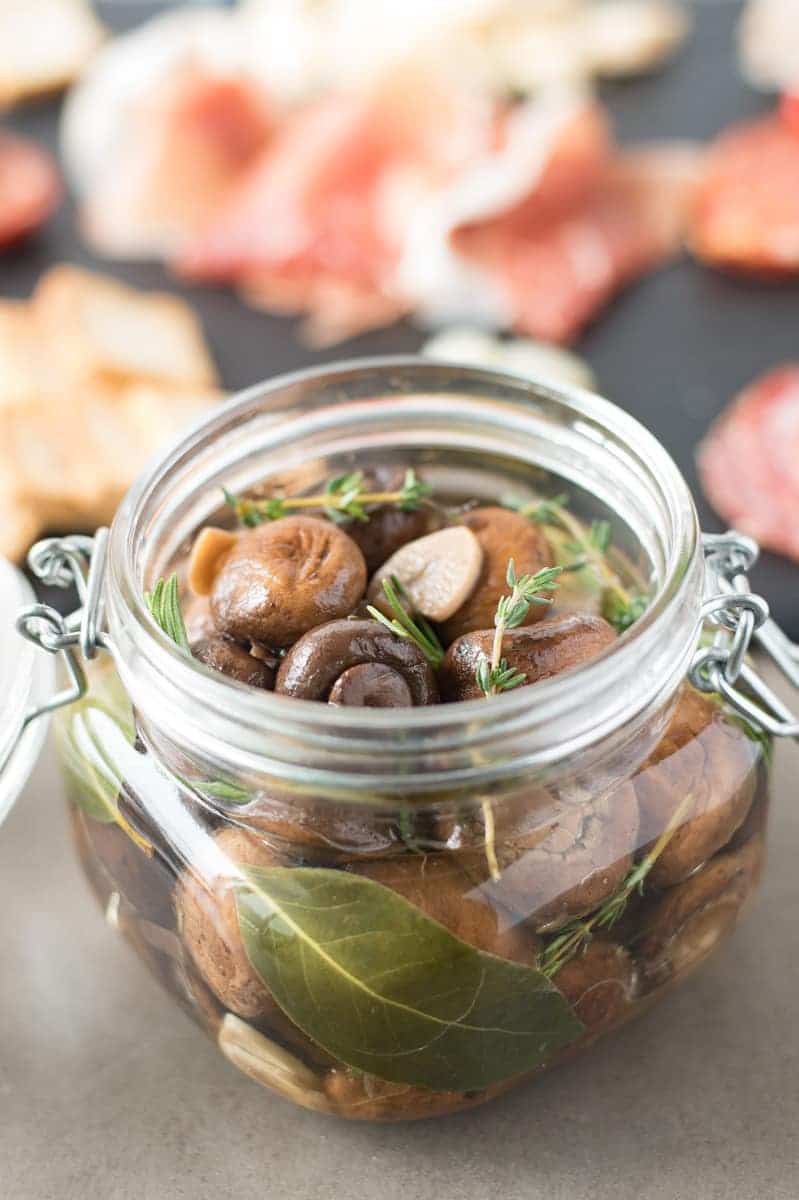 When I make charcuterie, I also like to include something homemade, a simple dish like these herb and garlic marinated mushrooms which are a delicious addition to a charcuterie. These mushrooms are also delicious in salads or as a simple snack enjoyed right out of the jar, like I do.
My preference of mushroom for this recipe are cremini or baby bella because they have so much more flavor than regular button mushrooms, but you can pick which mushrooms you like. There's a lot to choose from.
I do like to cook the mushrooms before marinating them. This serves 2 purposes, firstly, they taste better cooked and secondly cooking all the ingredients intensifies the flavors and brings them together for a more flavorful mushroom.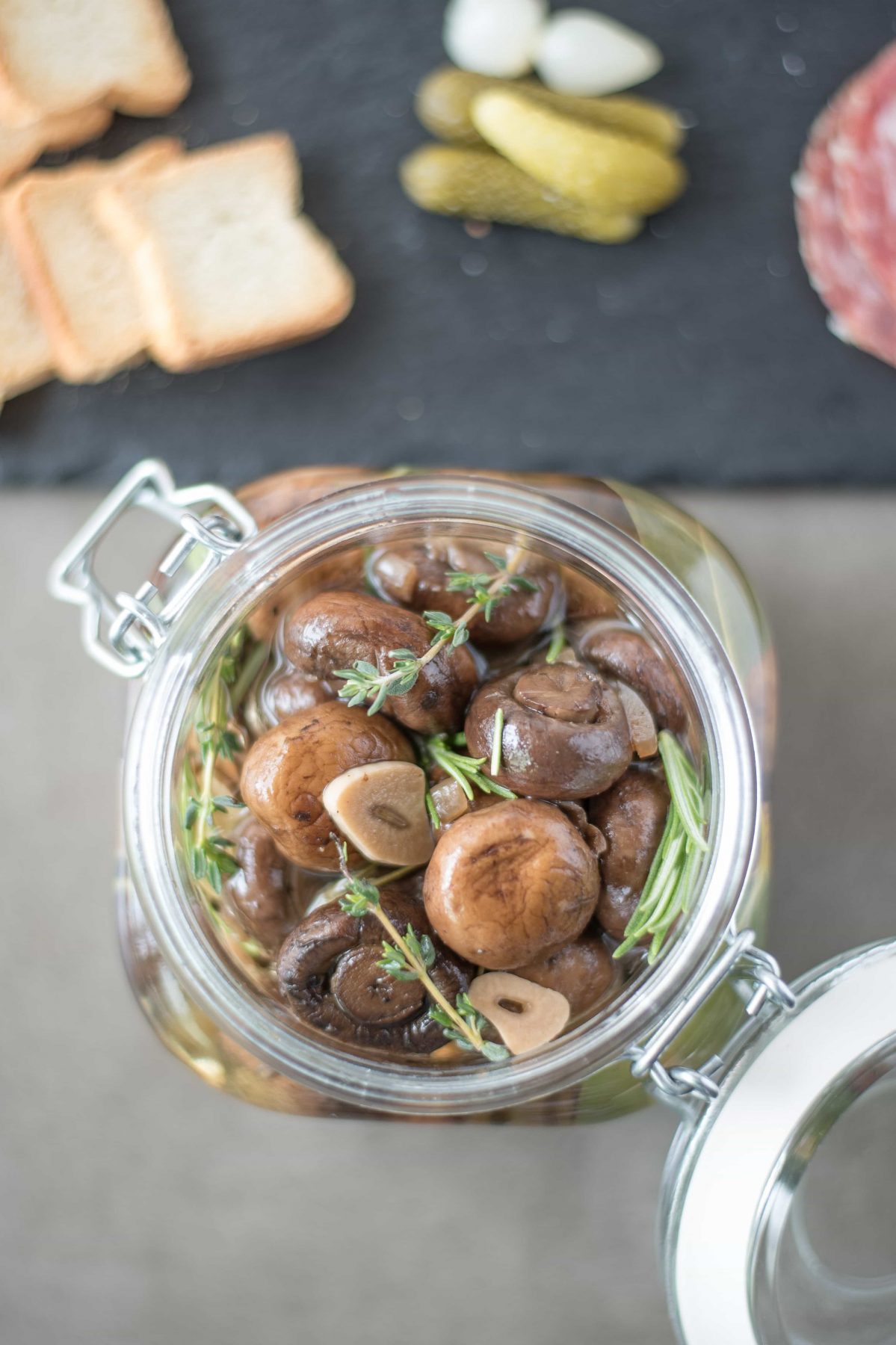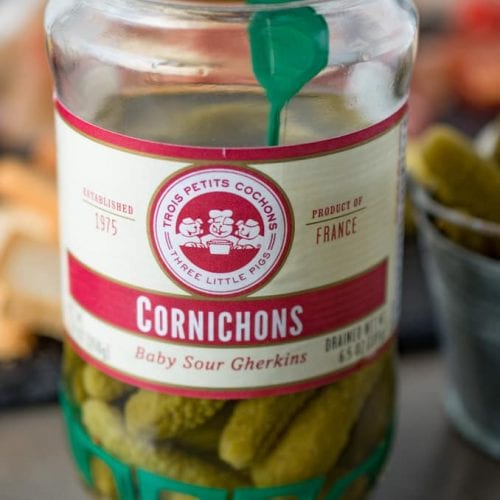 Charcuterie Board Must-Have: Herb and Garlic Marinated Mushrooms
Janette Fuschi
Herb and garlic marinated mushrooms bring something different to a charcuterie board. Mushrooms are cooked with thyme, rosemary, garlic and lemon, then allowed to marinate to intensify the flavors.
Ingredients
2

tablespoons

+ 1/4 cup light olive oil

1

pound

cremini or baby bella mushrooms

1/3

cup

shallot

chopped

2

garlic cloves

sliced

1

tablespoon

white wine vinegar

Juice of 1 lemon

4

thyme sprigs

2

tablespoons

fresh rosemary leaves

2

bay leaves

1

teaspoon

salt

1/2

teaspoon

ground black pepper
Instructions
To a large sauté pan add 2 tablespoons olive oil over medium heat.

Add the mushrooms and shallots cook, stirring often until the shallots soften. Don't brown.

Add the garlic, vinegar, lemon juice , thyme, rosemary, bay leaves, salt, pepper and the ¼ cup olive oil.

Stir to mix well and simmer in the liquid for 5 minutes to bring the flavors together and the liquid from the mushrooms has reduced.

Transfer to a large bowl and allow to cool to room temperature.

Once cooled, transfer to a 20 ounce jar, seal and refrigerate for at least 4 hours up to 5 days.
Janette Fuschi
Hi, my name is Janette, originally from England, currently living in Southern California. I'm the author, recipe developer, photographer and resident redhead behind Culinary Ginger. I grew up in a household with 4 siblings where my mother cooked a from scratch meal for us every night. I took an interest at an early age in cooking and learned a lot by helping and watching my mother in the kitchen. Today that tradition is carried on my household in that I also like to cook every night. I like to use only fresh ingredients, no processed or pre-packaged foods are allowed in my kitchen. I like to try new recipes and adapt current ones from all cuisines. In addition to all of this, I am fortunate that I get to travel with my husband for business and this allows me to explore and document my findings here for you to read and hopefully, take something with you.