Graffiti Earth an environmentally conscious, vegetable focused eatery using Persian and global flavors by Chef Jehangir Mehta in Tribeca, New York.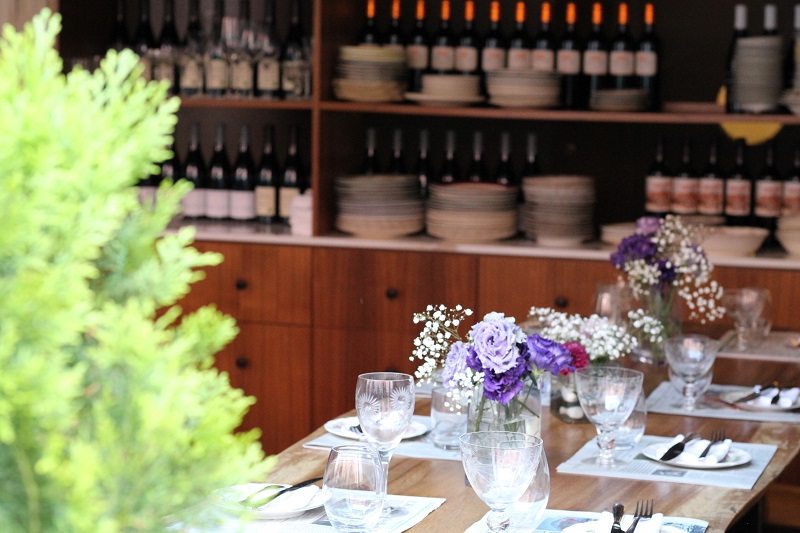 Perhaps best known for his culinary performance on Iron Chef America and his other impressive culinary activities at Graffiti or Mercer Kitchen. Chef Jehangir Mehta presents his passion and appreciation for healthful food at his new location Graffiti Earth. A vegetable and sustainable focused eatery offering  guests the tastes of  the world. While keeping them aware of the healthy practices and cooking methods used to preserve our beloved mother earth.
"My passion was something I observed on a daily basis growing up. These upbringing values were instilled in me at a young age and I will continue to carry them with me forever.Those who grew up in third world countries have an appreciation for food"– Chef Jehangir Mehta.
Juxtaposing ingredients, textures and tastes from his native India(e.g fennel, saffron, turmeric ) with flavors from the world, at Graffiti Earth Chef Mehta  makes it his mission to utilize every ingredient in his environmentally conscious dishes. Think of the restaurant as the name suggests an elicited, unwanted piece of art in a public place wall. At first graffiti is not welcomed, rather it is unwanted by the community because it is not meant to be there and is often considered to be" ugly" but overtime the graffiti becomes part of the community, and is considered beautiful by the same community.
---
Using the same ideology, at Graffiti Earth it is the so called ugly foods i.e the tomatoes which aren't perfectly round in shape or the kale leaves with less vibrancy that are predominantly used in the Chef's beautiful dishes.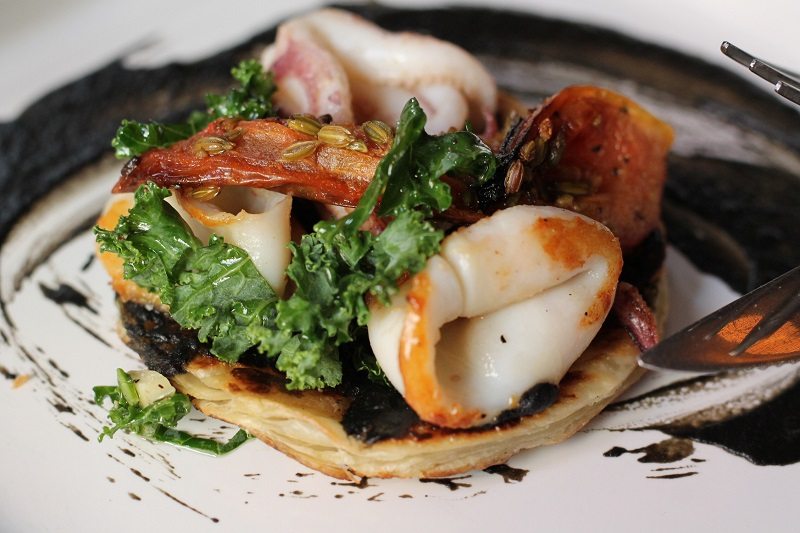 "My focus on being more environmentally conscious will come full circle, from the ingredients we cook with to the materials used throughout the restaurant. My goal is to foster balance in all of us and showcase empathy from the causes we believe in to the ingredients we source. We use "ugly" produce in most of our dishes, like in our Shiitake Panna Cotta and our Garlic Coconut Soup. " – Chef Jehangir Mehta
Often when an ingredient does not resemble what we think it should be, we discard it, letting them go to waste. But the truth is these foods have the same purpose they feed and nourish our bodies. Perhaps even better than the idealistic perfect ones. Ugly foods are natural foods, with natural flavors. Compared to picture perfect foods, ugly ones have a higher rate of being natural. That is they are harvested and raised without chemicals which destroy the earth, which is completely against Chef Mehta's beliefs.
---
In addition to the ugly ingredients, scraps from one dish aren't wasted either. These are utilized in one of Chef's beautifully presented dishes. Examples include the mushrooms in the Graffiti Burger and the Duck Fried Rice. Or the watermelon from the Watermelon salad, the rind, yes the rind is soaked in vinegar and used in the duck fried rice. To pair with the Chef's passion for promoting sustainable living, these ingredients are either sourced from the Chef's garden or by a local organization to further aid in protecting the earth.
See below for some of Chef Mehta's featured dishes on the menu at Graffiti Earth which changes frequently depending on what ingredients are in season and readily available. Currently the restaurants' new additions include the Watermelon Salad and a Broccoli Fried Rice to the summer menu. (Note the dishes are small)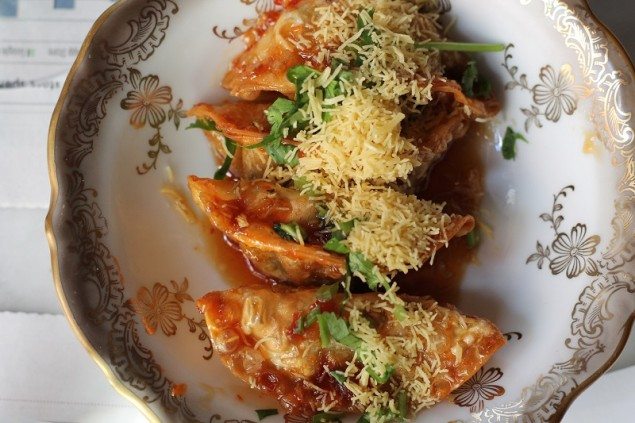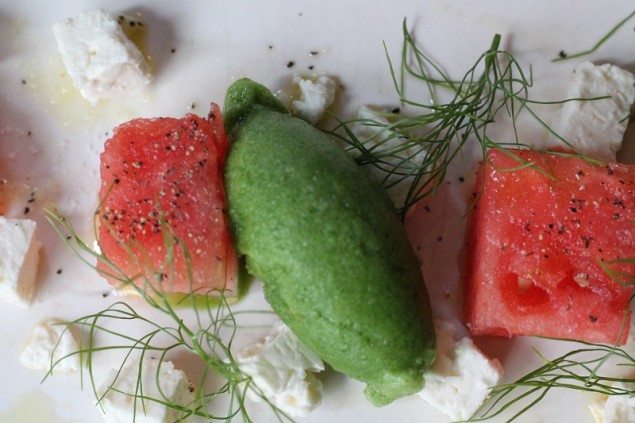 Graffiti burger- fun fact the burger is actually made with 60 percent shiitake mushrooms. Keep in mind it is not vegetarian.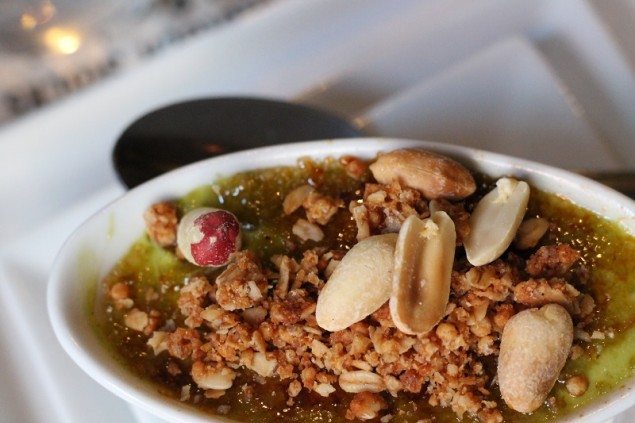 Creme Brulee with mousse- the mousse resembles avocado pudding, but is actually pureed broccoli.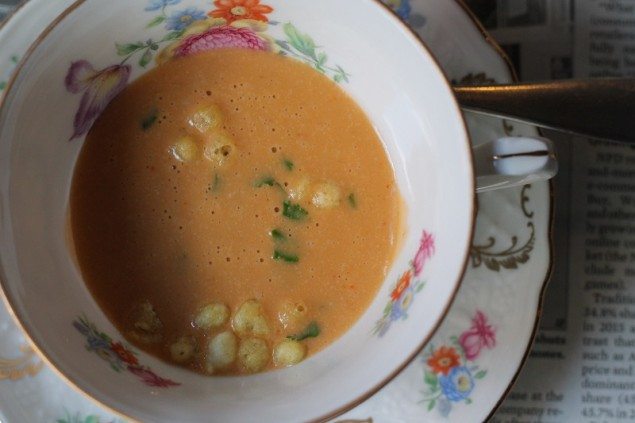 Garlic coconut soup-   heated (as in fiery) soup prepared with Thai Chili. It is served along with a crunch of fried then dehydrated chickpeas.
In terms of the restaurants' features; It is quaint with only 20 seating available. There are four sets of couple seating and a community table. To match Chef Mehta's passion to lead and promote a sustainable lifestyle, the restaurant's aesthetic is earthy as well. With the exception that it is open to the streets of Tribeca in New York City.
To make your reservation visit GrafftiEarth.com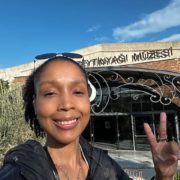 Alyssa Holder
Alyssa Holder is a writer specializing in food and travel topics since 2015.