Celebration At Stag's Leap Wine Cellars Recalls "Judgment of Paris"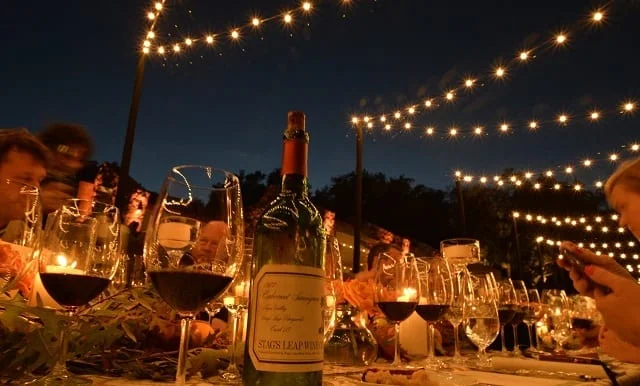 In May of 1976 while America was gearing up for a celebration of the bicentennial year of its revolution, across the globe another revolution was just beginning. A blind wine tasting, taking place in Paris was soon to become the event that changed the perception of the wine industry in California by unseating French wines.
By Michelle M. Winner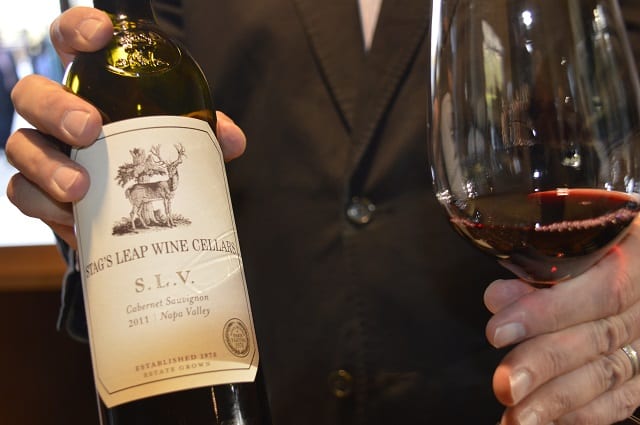 In May of 1976 while America was gearing up for a celebration of the bicentennial year of its revolution, across the globe another revolution was just beginning. A blind wine tasting, taking place in Paris (now known as "The Judgment of Paris") was soon to become the singular event that changed the fortunes and the perception of the entire wine industry in California by unseating the supremacy of French wines. So extraordinary was the outcome for America that two bottles from Napa Valley, California (Stag's Leap Wine Cellars S.L.V. Cabernet Sauvignon and Chateau Montelena Chardonnay) are enshrined at the Smithsonian's National Museum of American History and The Smithsonian Institution has recognized it as "One of the 101 things that made America."
True Cabernet Sauvignon and Chardonnay aficionados the world over know this event as the "Judgment of Paris" but to George Taber the journalist who happened to be in the right place at the right time, it was just another Monday afternoon in Paris. "I was just there," Mr. Taber says, "and I wrote the article and turned it in." Indeed it was buried in the magazine, a small article with no picture.
As for the effects of this monumental blind tasting on Englishman Steven Spurrier who owned the Paris wine shop Caves de la Madeleine and Académie du Vin and organized the event? He now says he simply wanted to confirm the belief that French wines were superior to Californian. But one can't deny that the supreme shock wave created by first place awards to both the Californian Chardonnay and Cabernet Sauvignon, also changed his life forever. He has since embarked on a career of wine expert, author and speaker. Steven is also a respected part of Napa wine culture where in 2016 on the 40th anniversary of the blind-tasting results in Paris, there will be much celebration.
I met up with Mr. Taber and Mr. Spurrier recently at the grand opening of Stag's Leap Wine Cellars' new FAY Outlook & Visitor Center, the winery that produced the winning Cabernet Sauvignon in Paris under winemaker Warren Winiarski. For several days before the opening event, they had been busy taping a short film documenting their incredible experience in May of 1976 in Paris.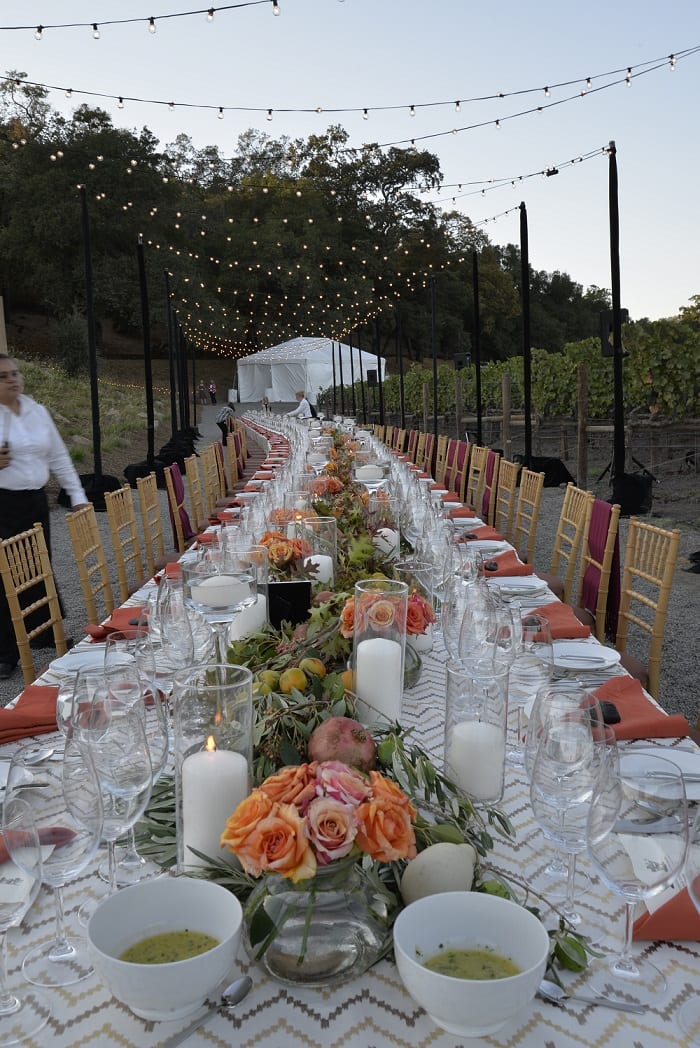 In the warm, waning sunlight of a Napa evening, guests arrived at the spectacular location and hopped on a trolley for a short tour of the Stag's Leap Wine Cellars estate vineyards. The vineyard tour wound around what was once a plum tree orchard owned by a family named Fay. Slowing for a "wine stop" in front of Nathan Fay's old house, we changed out our now-empty Chardonnay glasses for a glass of Cabernet Sauvignon and were soon off to explore the new center.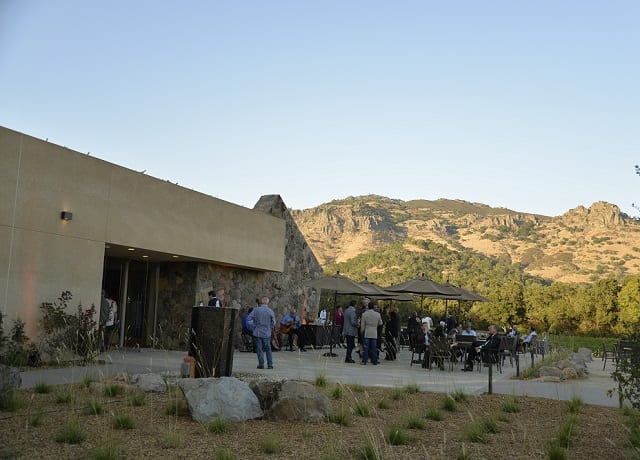 The FAY Outlook & Visitor Center crowns a slight hill, and offers views through a glass-walled interior to the vineyards. Four interior-exterior rock buttresses rise up out of the side of Spanish architect Javier Barba's inspired structure, mimicking the corresponding palisade rock features opposite the vineyard which include the famous "Stags Leap." When lit up at night they become stark artistic expressions.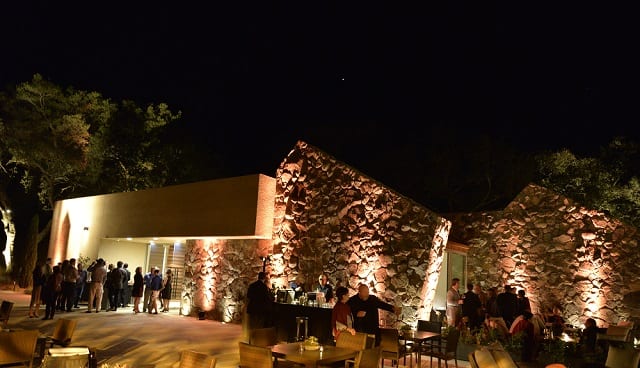 The evening began with great expectation as it was announced that we'd be enjoying Stag's Leap Wine Cellars' CASK 23 from the 1977, 1987, 1997 and 2012 vintages, paired with dinner by three of Napa's local celebrity chefs.
Slowly, more than 120 guests from around the world made their way to the longest table I had ever seen. Set up in the vineyard and dressed in fall colors; it was covered with blooms bathed in candlelight and fairy lights dripping from overhead. We settled in and chatted a bit with our seat mates: wine buyers from Dubai, Emirates, Finland and Korea, international journalists, winery owners, winemakers, all here to celebrate with Stag's Leap Wine Cellars.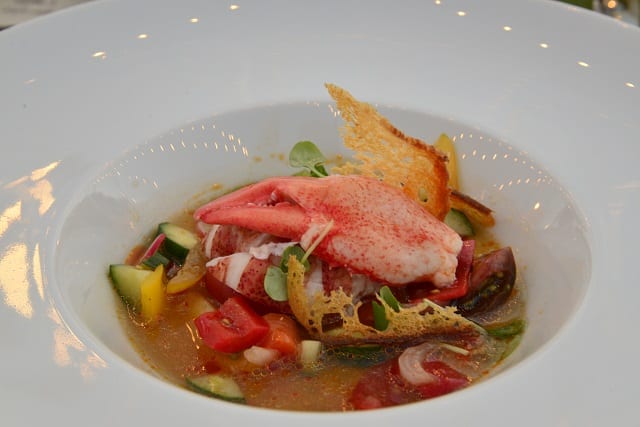 As the 2013 ARCADIA Vineyard Chardonnay paired with Chef Cindy Pawlcyn's Lobster Gazpacho and late summer tomatoes was poured, Steven Spurrier got up to say a few words. "When I had my Académie du Vin in Paris from 1973 to '75, I was exposed to some quite extraordinary wines coming out of California. So I thought we'd do a tasting. It so happened it coincided with the 200th Anniversary of the American Independence in 1976." As the story goes his colleague at Académie du Vin, Patricia Gallagher, brought up the connection between France and America reminding him that Lafayette played an important role in American independence. As George Taber recalls in his book the "Judgment of Paris, "At the time the only California wine that could be bought in Paris was Paul Masson." Indeed he was right for I personally remember it less than fondly as a screw top jug with an equally low brow taste. I suppose at the time that is also what the French thought of American wine.
Sensing the publicity value for his wine shop, Mr. Spurrier's decision was immediate. Customs and clearances regarding shipping wines into France were a nightmare, a lesson learned from a previous experience. As he didn't have much time to secure the wines he wanted from California, he made a quick trip to California to taste and buy the wines as he went. Then he contacted a friend, Joanne Dickenson, who was packing for a French wine tour she had organized, and asked if she might get the California bottles he hand-selected (which numbered 36 bottles) to Paris in the group's luggage. She would, she said.
Mr. Spurrier then arranged for the blind tasting at the Paris InterContinental Hotel and using the connections he had cultivated in France, he invited a stellar panel of nine French judges. They included a distinguished restaurateur (Taillevent), head sommelier (La Tour d' Argent), wine and gastronomy editor, wine author, directors of wine concerns, winery owner, sales director, wine educator, and a chef restaurateur. The four French red wines he selected for the tasting were mostly Cabernet Sauvignon Bordeaux blends of different vintages up against six California reds. Four white Burgundies were as carefully matched to the six California Chardonnays. It is interesting to note that three of the California wines were from outside the Napa Valley region.
But where was the press? Again it was Gallagher with an idea. She remembered a Mr. Taber who had taken a wine course at Académie du Vin and immediately phoned to invite the reluctant TIME magazine Paris correspondent to attend the event on May 24.
George made a fortuitous choice to attend the tasting event as he would later realize; for him, for Steven, for California wines and the fortunes of many. When we talked at the Stag's Leap Wine Cellars' party, he summed up the serendipity of the whole event by saying, "I was the only member of the press attending. It was a Monday, a slow afternoon at the bureau. I wrote the article and the TIME editors in New York ran it."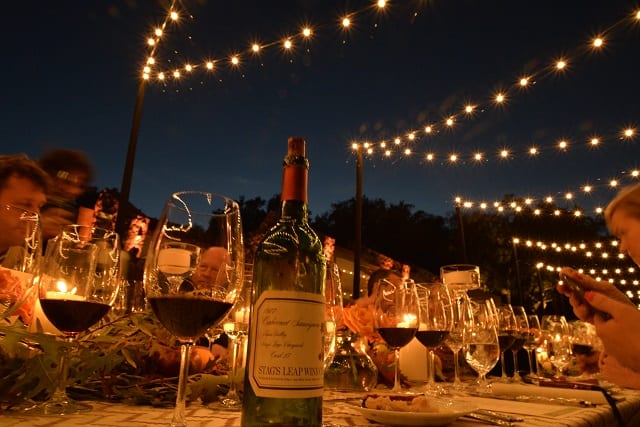 And the names of the winning wines selected by the coterie of French judges? A 1973 Chateau Montelena Chardonnay by winemaker Mike Grgich placed above the Meursault Charmes 1973, and the 1973 S.L.V. Cabernet Sauvignon from Stag's Leap Wine Cellars made by Warren Winiarski won over 2nd place Chateau Mouton Rothschild 1970. Surprising the French, the world's measure of excellence at the time, the blind decision was about to change wine culture and validate the efforts of the early California winemakers forever.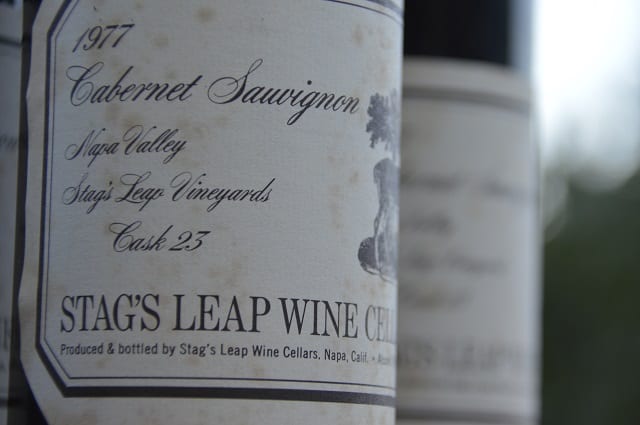 I returned from mon petit reve as the next course arrived, a Rigatoni alla Selvaggina with wild Venison and house made Ricotta. While the 1977 and a 1987 CASK 23 Estate Cabernet Sauvignon were poured, Chef Michael Chiarello got up to say a few words. "Napa wouldn't be Napa without Stag's Leap Wine Cellars wines" he said. "We know what that Paris tasting meant." Then from the middle of the table where Stag's Leap Wine Cellars' founder Mr. Warren Winiarski sat, came the most incredible "salute" as one person clinked his glass with his, and they in turn clinked the glass of the guest next to them. And so it radiated from the glasses of the key players in this wine tale much as it had, culminating in 1976, until the toast reached the two ends of the table and everyone had celebrated the moment and breathed in the rich, leathery, complex, tar nose and tasted the silky 1977 Cabernet Sauvignon.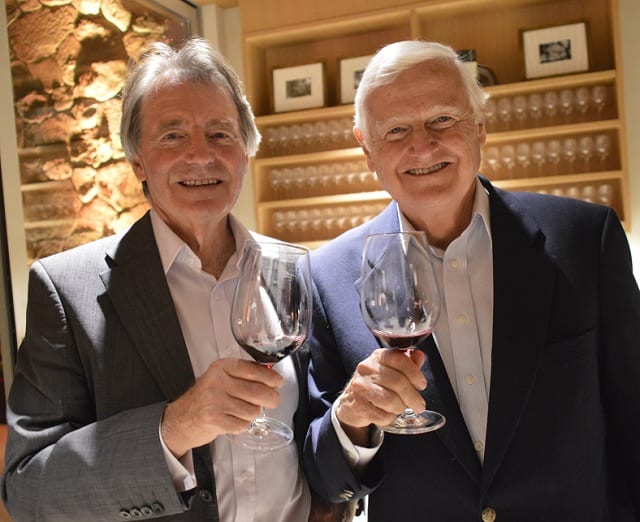 After several more courses including a rich Short Rib by Chef Ken Frank paired with a 1997 and a 2012 CASK 23 Estate Cabernet, guests headed back to the FAY Outlook & Visitor Center. In one of the most magical turns of the evening, George Taber's books had been brought out and he, Steven Spurrier, Warren Winiarski, Bo Barrett of Chateau Montelena, and the FAY architect Javier Barba were all signing copies. I snapped pictures like crazy realizing that this might be the last time this group of men who wrote wine history would all be in the same room. When it was time to leave, I said goodnight to George Taber. "I wanted to point out," he said quietly, "I never wrote the headline 'Judgment of Paris', I turned it in without one."
All Images by Kurt Winner
Michelle M. Winner
Michelle was born with a fork in her hand. As a culinary travel writer and confirmed foodophile she delights in the world-wide discovery of new flavor profiles, spices, salts and herbs. Based in one of the world's foodie meccas; Portland, Oregon, not far from "Pinot Noir Heaven" Michelle shares culinary travel and chef's recipes. Her photography has appeared in Saveur Magazine and she has contributed culinary travel articles to Forbes online, WSJ online, Business Insider, Condé Nast Digital Media, Islands magazine and many others. A confirmed globetrotter, she still keeps her bags packed and fork in hand (well . . . except through airport security.)