National Margarita Day is coming up on Friday, February 22nd. Get ready to celebrate with these fun twists on the tequila drink. Choose the cocktail that fits your taste and cheers to the well-loved margarita!
From classic to innovative, check out these fun margarita recipes from top restaurants to recreate at home.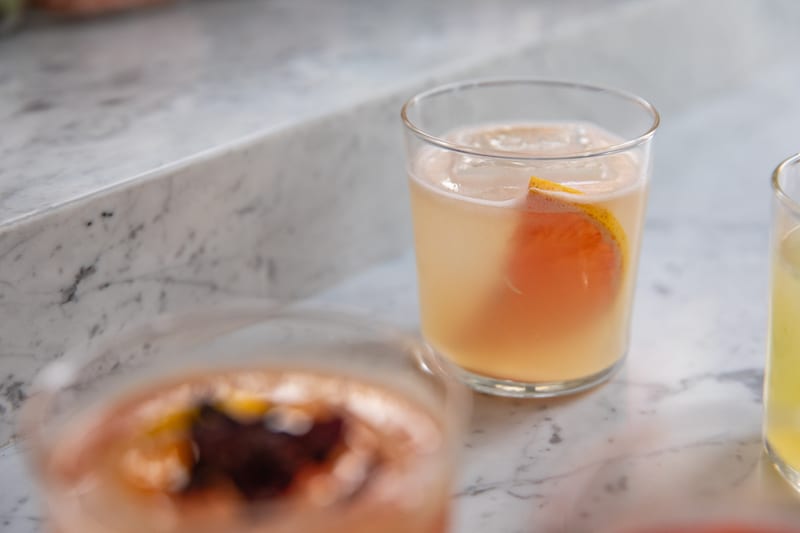 Front of House
From Shoo Shoo in NYC: The Improved Margarita
From Dushan Zaric, cocktail creator for Shoo Shoo and co-founder of Employees Only, comes the The Improved Margarita. This cocktail combines the classic flavors of a margarita with Mediterranean ingredients to mirror the food menu.
2 oz Tequila Cabeza Blanco
½ oz Cointreau
1/3 oz Agave Nectar
1 oz freshly squeezed lime juice
1/4 oz freshly squeezed lemon juice
½ oz freshly squeezed grapefruit juice
2 drops of saline solution
3 dashes of orange bitters
3 drops of orange flower water
1 grapefruit half wheel, for garnish
Directions: Pour all ingredients into a tin shaker and add ice. Shake vigorously for 8-10 seconds and strain over a fresh glass of ice into a double, old-fashioned glass; garnish with a grapefruit half-wheel.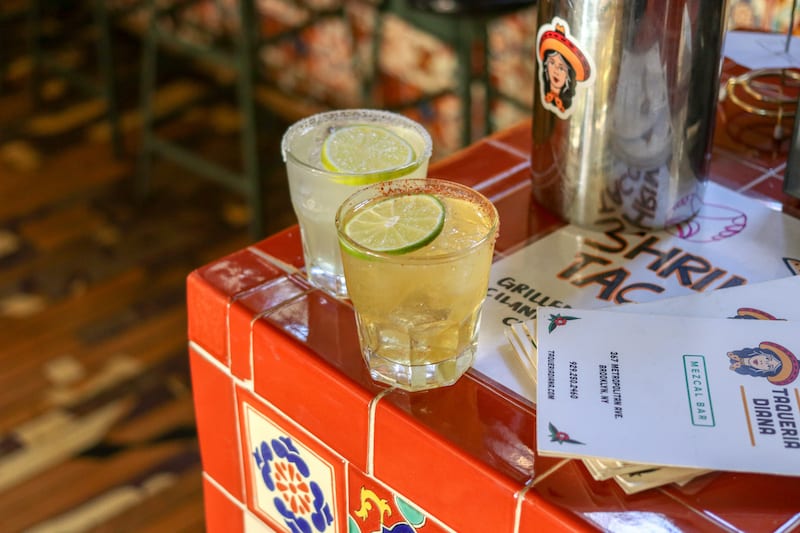 Molly Tavoletti
From Taqueria Diana in NYC and Brooklyn: The Spicy Margarita
If you like spice, look no further. Matt La Rue, owner of Taqueria Diana created this popular margarita with Ancho Reyes Chile Liquor and Taqueria Diana's house-made pickle juice, it is sure to ignite your tastebuds.
.5 oz agave syrup
.75 oz fresh lime juice
.5 oz Ancho Reyes Chile Liquor
.25 Escabeche Juice (Taqueria Diana's house-made pickle juice)
1 pinch of ground Morita Chile Powder
1.5 oz of Pueblo Viejo Tequila
Directions: Build ingredients in a cocktail shaker and shake with ice. Prepare a rocks glass by covering the rim with spicy, Tajik salt and strain cocktail over ice; garnish with a fresh lime slice
Image Courtesy of Nomad Taqueria + Beer Garden
Colorado Coin Style
The origin of the margarita dates back to the 1930's (ish) with a drink made with tequila called the "daisy" – a mix of tequila, orange liqueur, lime juice and a splash of soda. The daisy soon evolved to the Margarita, which means "daisy" in Spanish. To commemorating the origin of the margarita, Nomad Taqueria + Beer Garden, located within the new Origin Red Rocks hotel, will celebrate National Margarita Day on Feb. 22. From 7 a.m. to 1 a.m., guests can take advantage of BOGO margaritas. To ensure guest's safety, Nomad has partnered with Lyft. When guests enter the promo code NOMADMARGARITA, they will receive bottomless house margaritas for $20 upon arriving at Nomad and showing the receipt to the bartender!
1.5 oz. Suerte Tequila Blanca (made in Jalisco but owned and imported by a Colorado company)
.75 Cointreau
1 oz. fresh lime juice
A dash of Madhava Agave Nectar (locally sourced product)
Shake over ice, garnish with a lime wedge, add a salt rim if preferred.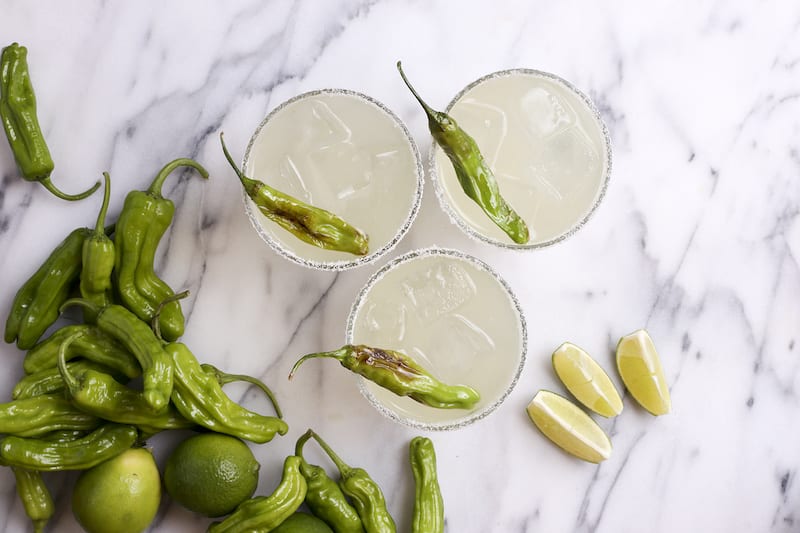 Boqueria
From Boqueria in NYC and Washington DC: The Shishito Margarita
Beverage director Kieran Chavez based his margarita off of flavors from Spain. It's a perfect match with tapas.
Kosher salt, for the glass
1 lime wedge
¼ cup Shishito-Infused Tequila (recipe follows)
2 tablespoons lime juice
1 ½ tablespoons Simple Syrup (recipe follows)
1 Pimiento de Padrón, oil patted off
Shishito-Infused Tequila
6 shishito peppers, split lengthwise
1 bottle (1 liter) tequila
Put the shisito peppers in the tequila. Seal with the cap and infuse for 24 hours. Strain the tequila through a fine-mesh sieve into another container with a spout.
Pour back into the tequila bottle, using a funnel if you have one. The infused tequila will keep for up to 1 month.
Simple Syrup
½ cup of sugar
½ cup water
Bring the sugar and 1/2 cup water to a boil in a small saucepan, stirring to dissolve the sugar. Boil for 1 minute, then remove from the heat and let cool completely. The syrup can be refrigerated for up to 1 week.
Directions:
Place a thin layer of salt on a saucer. Run the lime wedge against the rim of a glass, then coat the rim with salt. Use a paper towel to wipe out the inside rim so there isn't too much salt for the drink. The outside rim should still have a light coating.
Fill a cocktail shaker with ice to the rim, then add the infused tequila, lime juice, and simple syrup. Cover and shake very well, then strain into the glass.
Add ice and garnish with the shishito pepper. Serve immediately.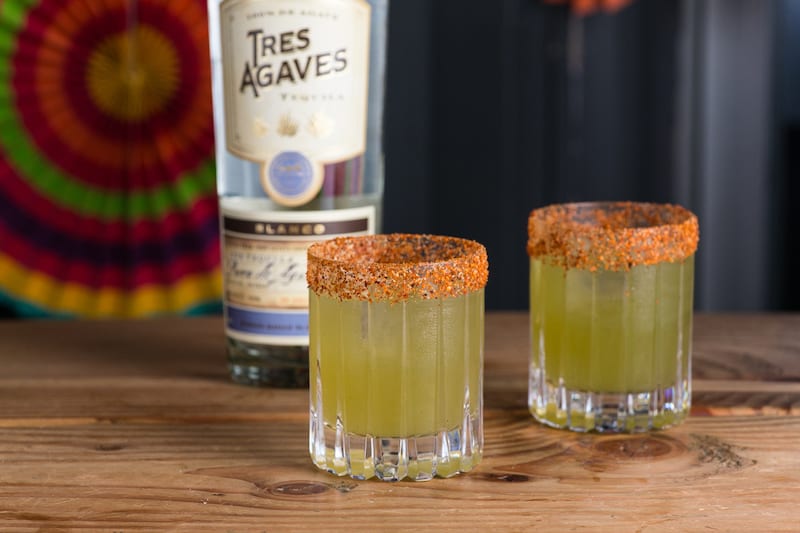 Jalisco Express
Created by Alex Valencia of La Contenta, NYC
This cocktail was created and named in honor of the Tequila Express train in Jalisco, Mexico which took people to the agave fields in the lowlands of the Jalisco region.
Two parts Tres Agaves Blanco
3/4 parts Lime Juice
3/4 parts Tres Agaves Agave Syrup
One slice of Jalapeno (no seeds)
2 Cucumber Slices
Pinch of basil (6-8 small leaves)
Directions: Place basil first, then Jalapeño and cucumber slices in a shaker; add agave syrup and muddle. Add in rest of the ingredients and ice. Shake, double strain and serve over ice in lowball glass; garnish with a Tajin rim.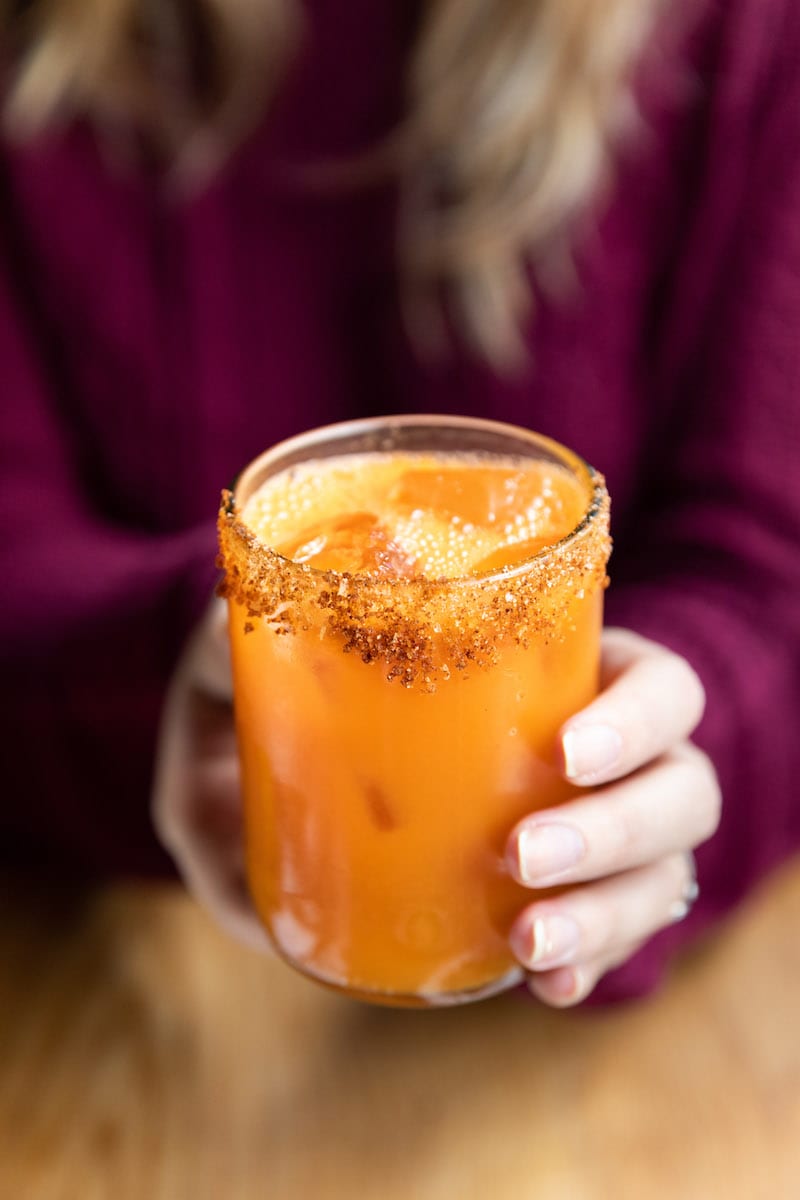 Front of House
From The Little Beet Table in NYC and Chicago: The LBT Margarita
The Little Beet Table's signature margarita is a veggie-centric version of the classic drink, made with tequila (or mezcal), fresh carrot juice, cayenne, lime, and ancho chili salt. The sweetness from the carrot perfectly balances the spicy punch from cayenne and ancho chili salt in this cocktail.
LBT Margarita
Ingredients:
Chili salt (for the rim)
Anaheim chili powder
Korean chili powder
Ancho chili powder
Pasilla chili powder
Salt
Carrot Juice Mix
10 large carrots
2 apples
1 lime (juiced)
1 orange (juiced)
2 inches ginger (1 pc)
1/4 tsp cayenne pepper
Spicy Carrot Margarita
2 oz carrot mix
1.5 Milagro tequila
1 oz lime
1 oz agave
Method:
Add all ingredients to a shaker over ice; shake
Roll your glass rim in chili salt and add ice to the glass
Pour cocktail into the glass and enjoy!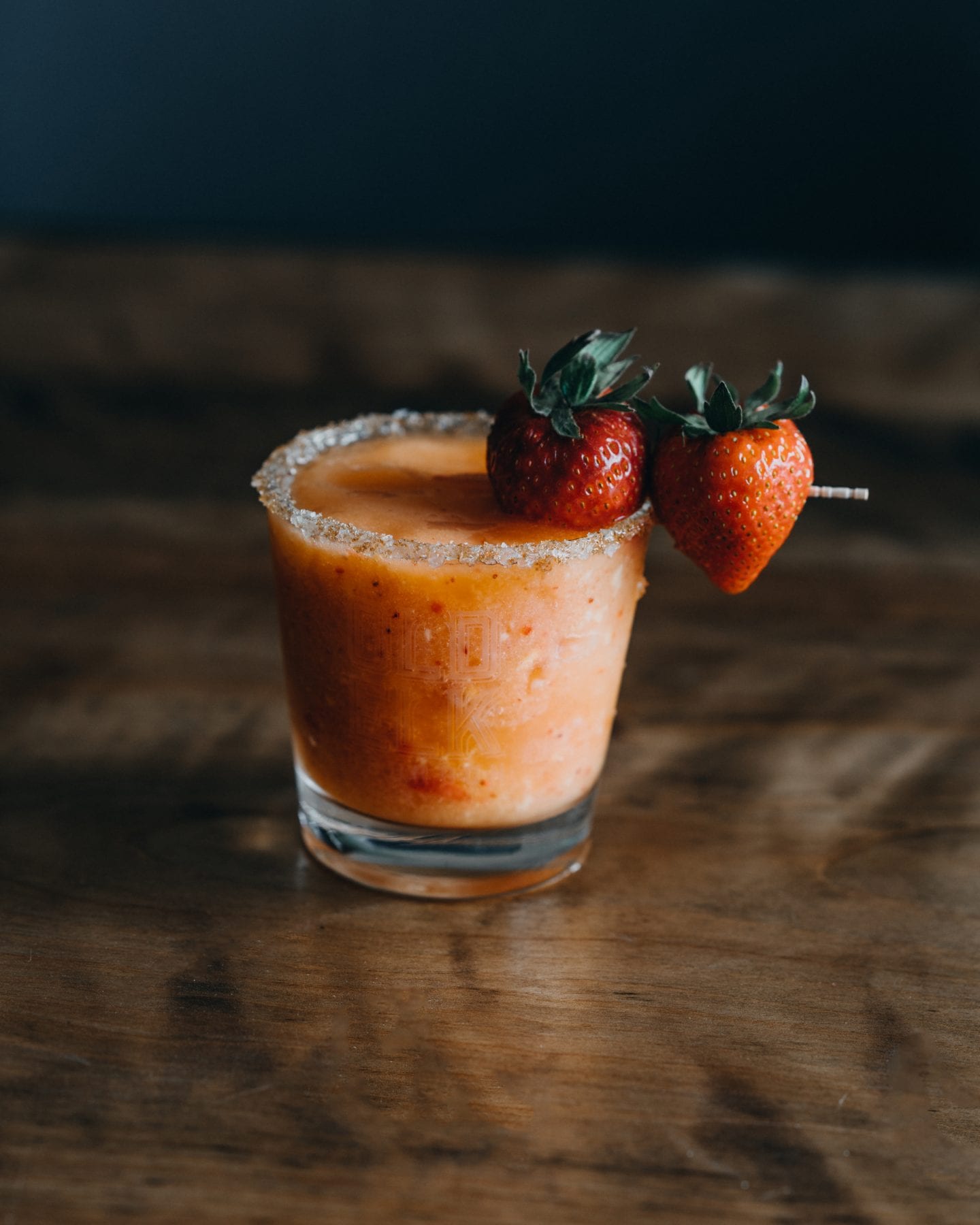 See Also
From Old Elk Distillery in Fort Collins, Colorado: The Whiskey Margarita
If you like to switch things up from tequila every now and again, sip this. It's a delicious reminder that spring is on the way.
½oz. Agave Nectar
2oz. Old Elk Bourbon
1/2oz. Tequila
3oz. Peach Nectar
Mango slices
Strawberries
Crushed Ice
½ tsp Sea Salt
½ tsp Brown Sugar
Blender
First, combine sea salt and brown sugar into a bowl and mix well. Spread the sea salt/brown sugar onto a saucer. Rim the serving glass with a bit of agave nectar and dredge the rim through the sea salt/brown sugar mixture. Set aside.
In a blender add agave nectar, bourbon whiskey, tequila, mango nectar, 3-4 mango slices, and ice.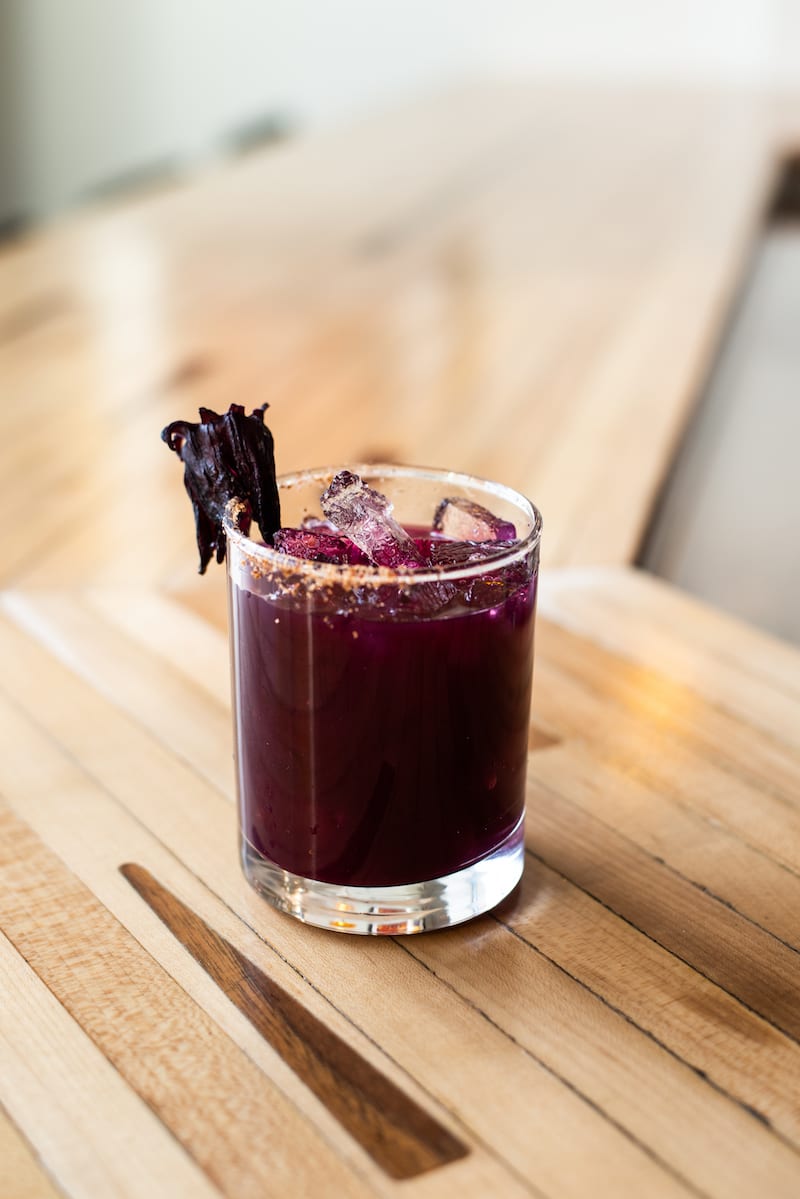 Image Courtesy of Masa
The Tarantula Margarita
If sweet, smoky, and floral is the name of your game, this delicious hibiscus-flavored margarita is for you. Created behind the bar at Masa, Kevin Taylor Restaurant Group's newest restaurant, this cocktail is an intense color with delightful flavor.
1 oz. Charaeu Aloe Liqueur
2 oz. Fidencio Classico Mezcal
4 oz. Hibiscus Agua Fresca
Garnish with chapulines salt on half the rim and candied hibiscus flower. Serve in 12 oz. rocks glass.
Hibiscus Agua Fresca:
1 c. water
1/8 c. sugar
8 grams hibiscus flowers
1/2 c. grapefruit juice
1/4 c. orange juice
1/8 c. lime juice
1/8 c. lemon juice
6 oz. pineapple juice
Heat water, hibiscus, and sugar to a simmer. Add to fruits juices and cool.
Yield 1 quart
Candied Hibiscus:
1 c. sugar
1 c. water
1/4 c. lime juice
30 grams hibiscus flowers
Heat all ingredients to a boil and pour into quart deli container and cool.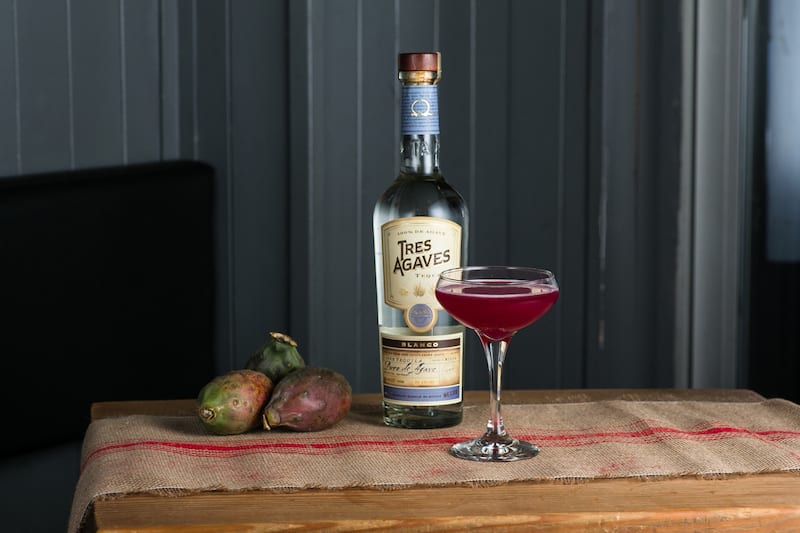 Mr. Agave and Ms. Tuna
Created by Alex Valencia of La Contenta, NYC
This is a variation of the margarita; la tuna (prickly pear) is wildly harvested and eaten throughout Mexico and even in parts of the USA. You can see the cactus pear present on the Mexican flag, and it's also the national fruit. The inspiration behind this spicy margarita cocktail is the love Mexicans have for indulging in anything spicy.
2 parts Tres Agaves Blanco
6 drops of the tequila-infused with Habanero
3/4 parts Lime Juice
1/2 part Prickly Pear Puree (such as boiron)
3/4 parts Tres Agaves Agave Syrup
Directions: Add all ingredients in the shaker; add ice, shake and strain in coupe or martini glass.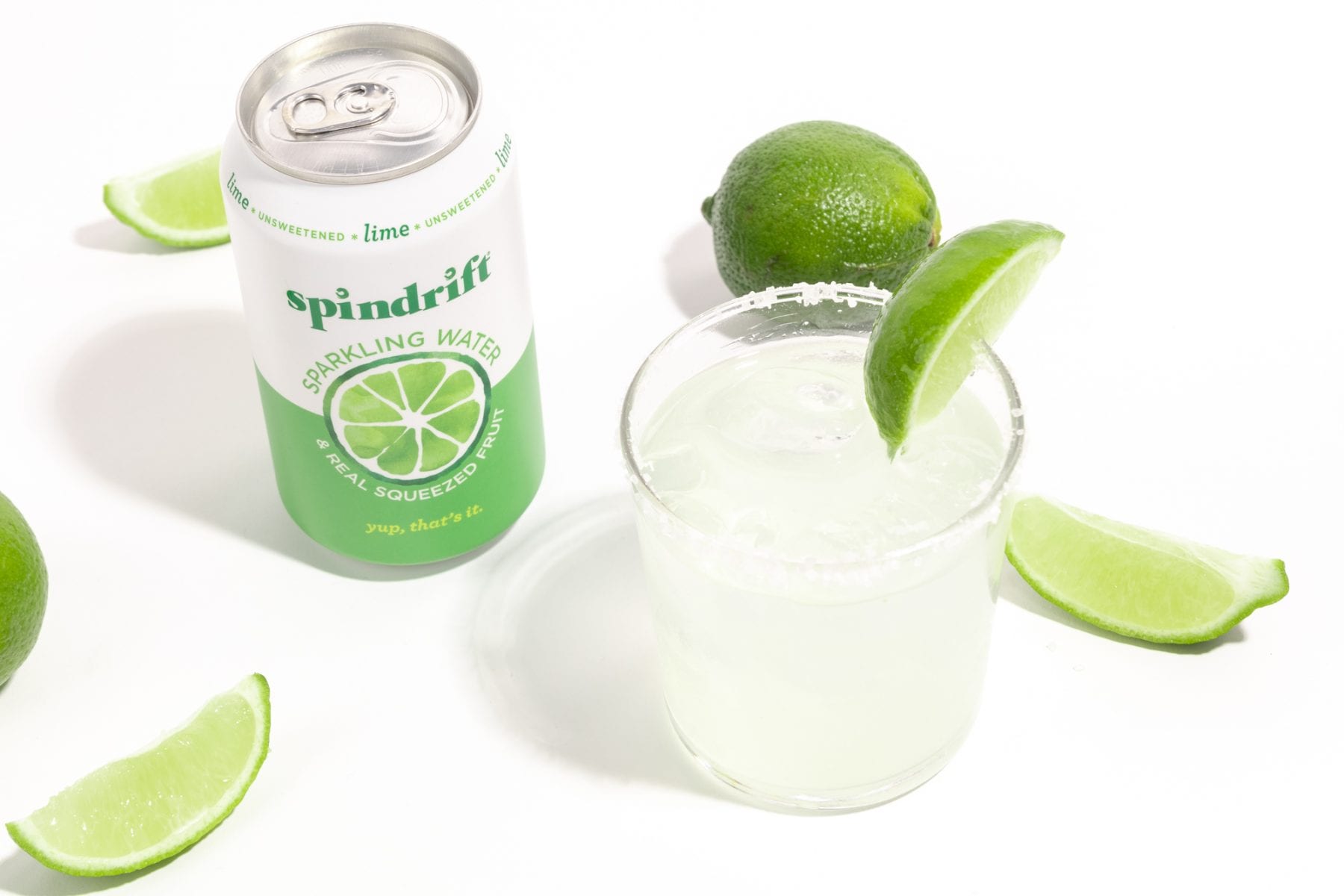 Sparkling Lime Margarita (makes 2)
1 lime
1 oz Cointreau
3 oz tequila
Lime Spindrift
Ice
Coarse salt for rim
Directions:
Add ice, Cointreau, tequila, fresh squeezed lime juice to shaker. Shake til cold. Salt the rims of two low glasses. Fill each glass with ice. Pour the mixture evenly between the glasses. Top with Spindrift Lime (to taste). Garnish with lime wedge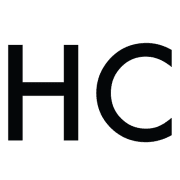 Honest Cooking
The Honest Cooking editorial team handpicks inspiring culinary stories to share with you that we think are beautiful. We strive to create an inspiring place for culinary exploration, salivating recipes, interesting personalities and stories.