From a simple, long-finish to deep with complex tannins, the winery at Castiglion del Bosco creates wines from the Sangiovese grape that are ideal to pair with all aspects of the Tuscan cuisine.
By Annelise McAuliffe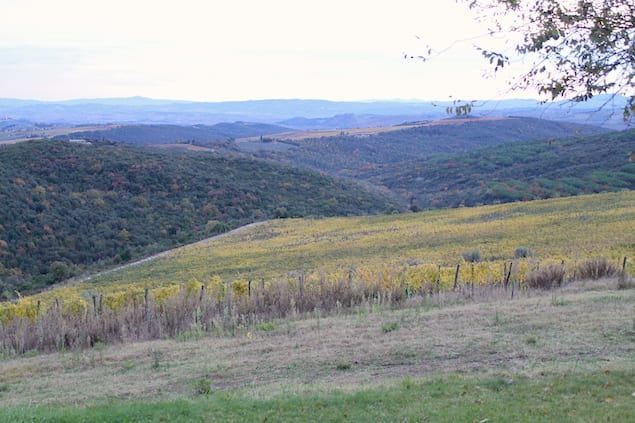 For centuries, the Sangiovese grape has been grown in Tuscany to create the tannic red, Brunello or Brunello di Montalcino. However, in the 1960's there were only a handful of producers still creating the iconic Montalcino wine. One of those original producers, Castiglion del Bosco helped to found the consortium that regulates Brunello di Montalcino and awards the wine its DOCG status.
Today, as one of the top producers of Brunello wine, Castiglion del Bosco is tapping into its natural terrior to create a beautiful portfolio of wines that speaks to the land while still showcasing how the Sangiovese grape can be remarkably versatile and different. From a light Rosso di Montalcino to the unique Campo del Drago, wine director Cecilia Leoneschi has fostered an impressive program that shines a stunning spotlight on the Sangiovese grape.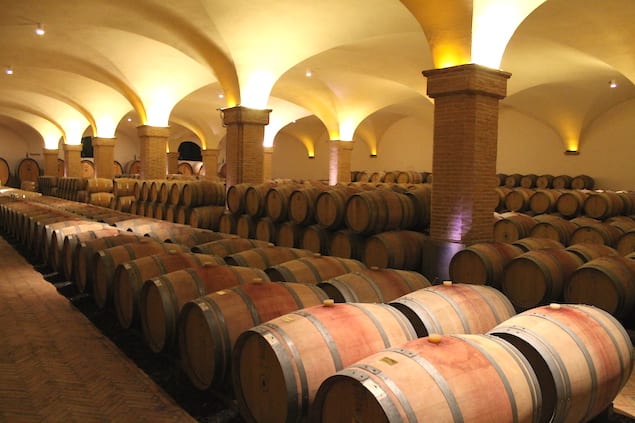 From the two vineyards within the estate, Gauggiole and Capanna, come three unique wines. As a visitor to the rows of vines snaking down the Tuscan hills I was surprised when we reached the top and could view just about all the vines on the slopes from that one point. Cultivated from 103 acres, it is extraordinary that a wide array of wine profiles and flavors can be created in a single hilly section.
On the northern side, Castiglion del Bosco grows Sangiovese for a subtle, easy-drinking Rosso di Montalcino. The DOC wine is left in the wood barrels for a shorter time, six months, and has a more delicate profile, but still a long finish. Perfect with lighter fare or a satisfying, simple spaghetti pasta, this is a go-to wine to please a wide array of drinking preferences.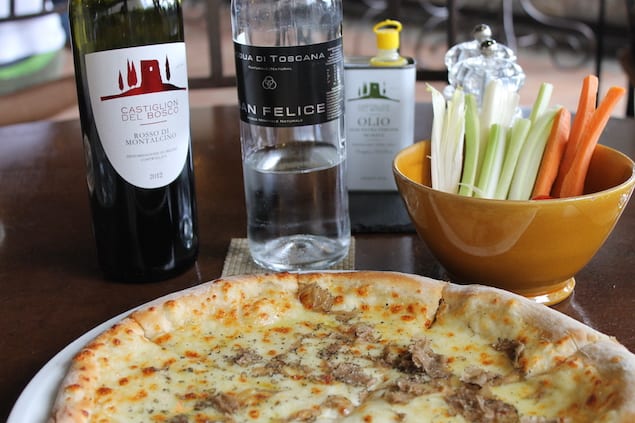 In the Capanna vineyard a more complex wine, Brunello di Montalcino, flourishes as the vines face in the direction of the Mediterranean sea and grow in a gravel-clay soil that alters its flavor profile. This classic Sangiovese wine ages beautifully with its brick-red color and peppery nose. Upon opening, you will notice that this wine needs to breathe. It is a great wine to open and then sit back and enjoy the company around you, without rushing. With its deep flavors and long finish, the complex Brunello is a beautiful accompaniment to red meats, earthy, aged cheeses, and pastas with rich tomato and meat sauces.
See Also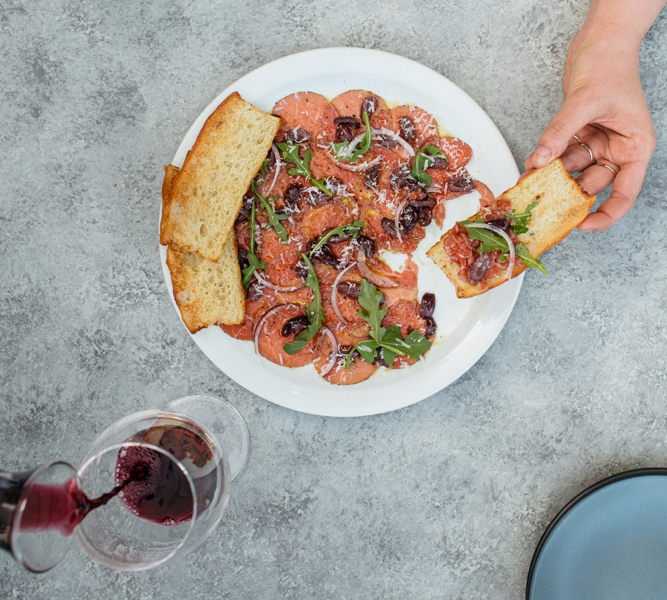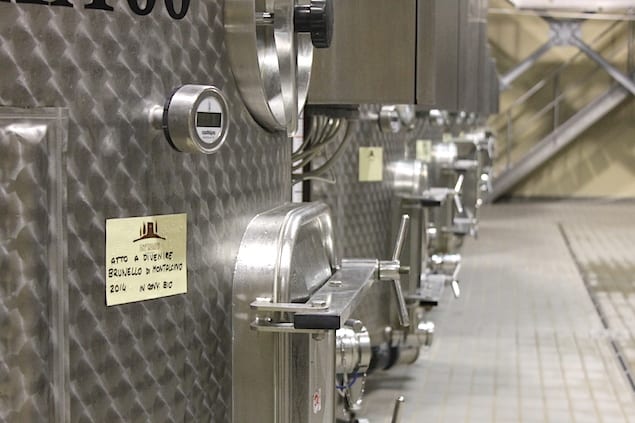 Moving up in elevation to the top of the vineyard hill is where the vines of the Campo del Drago wine are winding to perfection. The grapes start their days in in a small section of rocky soil, known also as Campo del Drago, and toil until harvest where they are matured in French oak for at least two years after vinification. This bottle is a true experience to sip, especially if you have the opportunity to try it right in Montalcino. The wine lingers on the tongue, and seemingly without end. The enormously long, tannic finish will have you reaching for more to quench your intrigued palate. The earthy nose of this wine coincides with warm and spicy flavors that continue to explode on the tongue as the deep finish continues. This expressive rendition of the Sangiovese grape is not only impressive to drink, but beautiful to pair with food. Despite being rich, this wine is smooth in the mouth and brings a new dimension when enjoyed with braised red meat dishes. In the restaurant on the property of Castiglion del Bosco with the same name as this bottle, the wine is often paired with the more complex, rich dishes of the Tuscan cuisine.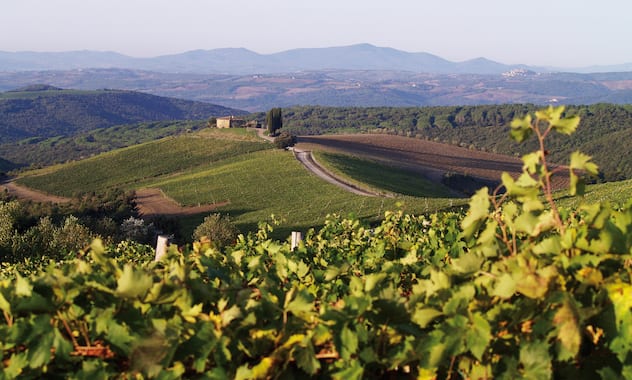 When in the Tuscan region, Casiglion del Bosco is a winery that must be on your list to visit and enjoy their varied selection, don't forget to try their white wines, too. And experienced from afar, these bottles are superb for festive celebrations or simple pleasures to evoke the taste of the Montalcino lands.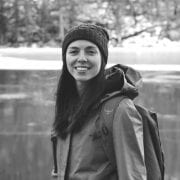 Annelise McAuliffe
Mandatory family outings to the Detroit farmers' market and nightly home-cooked meals cultivated Annelise's respect and curiosity for food. A graduate of The Culinary Institute of America, she spends her free time in New York City recipe testing, eating breakfast all day, and dreaming up international culinary adventures.