Castello Summer of Blue — Blue Cheese and Roasted Grape Pizza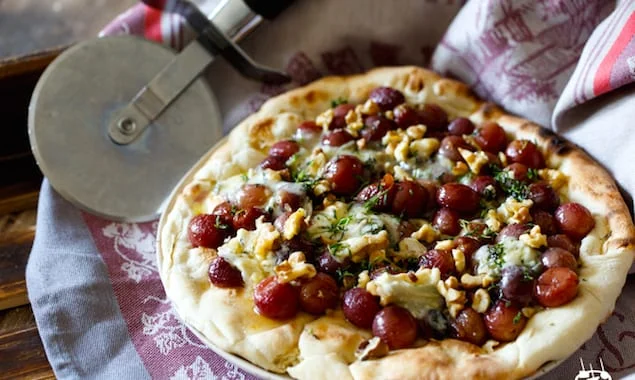 PARTNER POST – Get inspired with creatively crafted Castello Blue Cheese as we celebrate a Summer of Blue with #BluesdayTuesday.
Honey, walnuts, fresh thyme, roasted grapes and triple cream blue cheese get together on one pizza for a perfect last hoorah of summer.
By Chris Cockren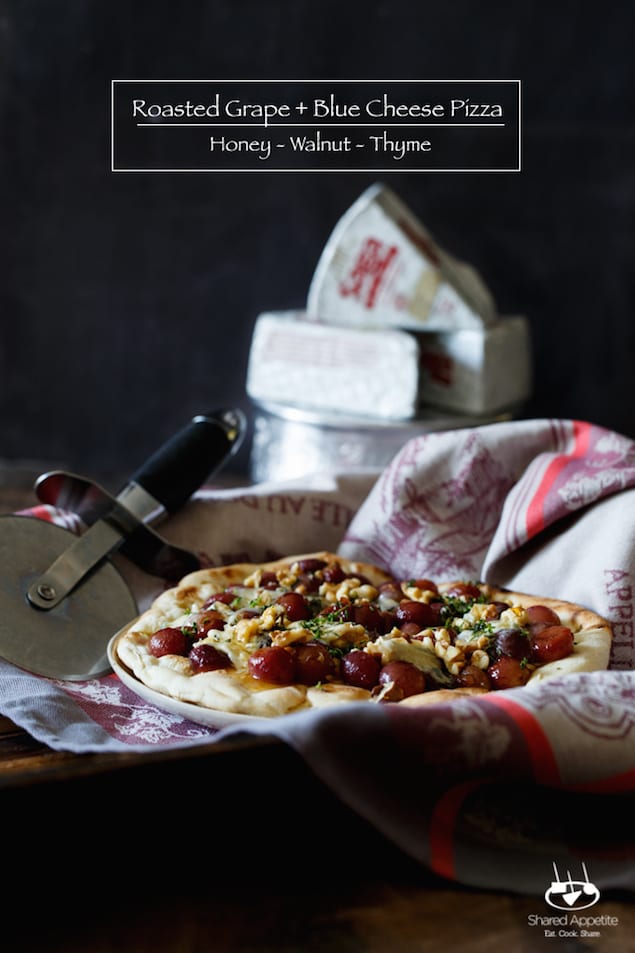 Uncork a bottle of wine wine, set up the patio furniture, and enjoy the rest of your summer with this Roasted Grape and Blue Cheese Pizza with Honey, Walnut, and Thyme.
Although the start of the school year signals the unofficial end of summer for me, it actually still has a few weeks left… so don't you dare even think about packing up that patio furniture yet. Get out there, crack open some beers and bottles of rosé, and keep on keeping on. And of course make this Roasted Grape and Blue Cheese Pizza with Honey, Walnut, and Thyme.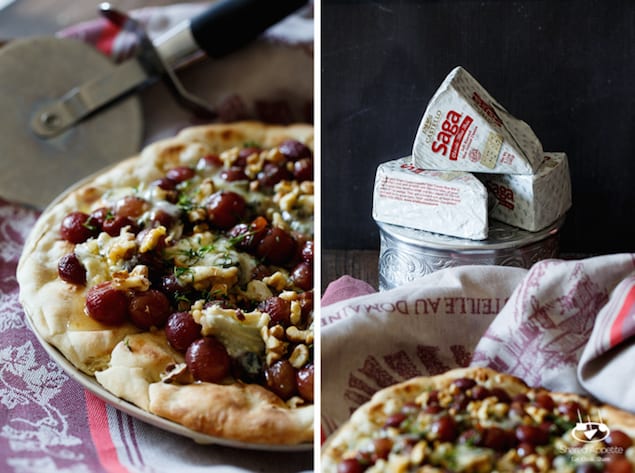 If you've never had roasted grapes, you have not yet lived fully and need to unlock this missing piece of happiness in your life. It's that important.
Grapes are naturally high in sugar, so when it gets all hot in the oven during the roasting process, these little purple gems caramelize into bursts of fruity goodness.
I have a confession. I'm not a big blue cheese fan. There, I said it.
See Also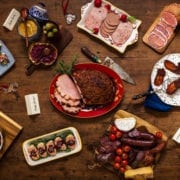 But, this Castello® Saga Blue Brie is different. It's not your average blue cheese. It's a triple-cream blue and white cheese with that is a uniquely delicious flavor experience.
And when it pairs up with roasted grapes, honey, walnuts, and thyme? Yea.. it's pretty legit.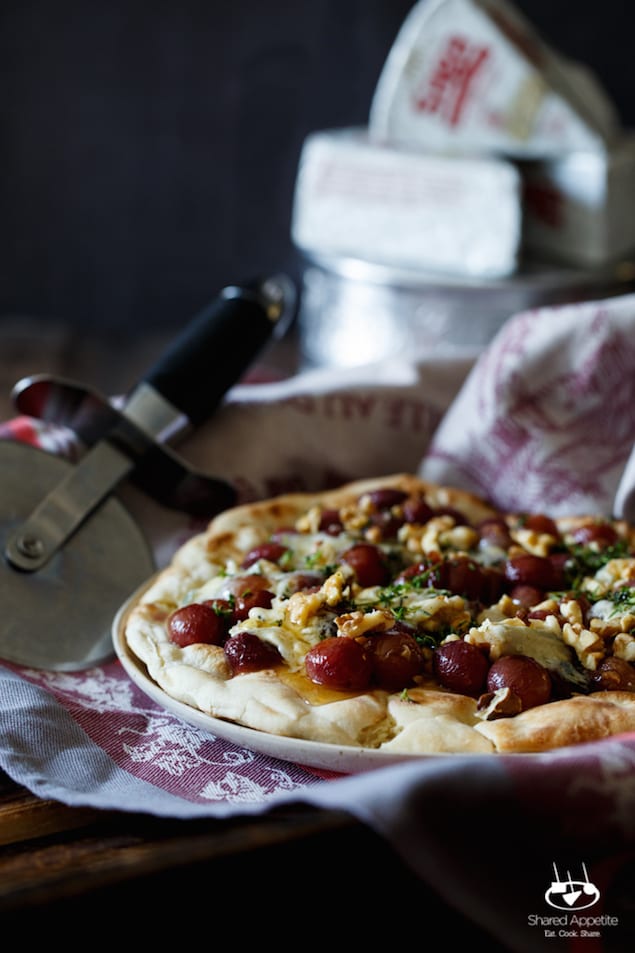 Castello Summer of Blue — Blue Cheese and Roasted Grape Pizza
Honey, walnuts, fresh thyme, roasted grapes and triple cream blue cheese get together on one pizza for a perfect last hoorah of summer.
Serves:
1 twelve inch pizza
Ingredients
1 (12") Pizza Dough, Naan, or Flatbread, grilled or baked
2½ cups seedless red grapes
½ tablespoon olive oil
Kosher salt
1 (5 ounce) wedge Castello Saga Blue Brie cheese
¼ cup walnuts, chopped
2 tablespoons honey
1 tablespoon chopped fresh thyme
Instructions
Preheat oven to 400°F. Line a baking sheet with aluminum foil and lay grapes in a single layer. Drizzle with olive oil, season generously with Kosher salt, and toss to coat. Roast grapes for 25-30 minutes, until slightly wrinkled.
Top cooked pizza crust (or naan or flatbread) with roasted grapes, crumbled blue brie cheese, and walnuts. Place back in oven (or on a grill over medium heat with cover closed) for 3-5 minutes, until cheese is melted. Drizzle with honey and sprinkle with thyme. Devour immediately.
Notes
Any good-quality "pizza like" crust will do. Feel free to use naan if you have it. I usually grab some pizza dough from a local pizzeria.
Chris Cockren
Chris is a New York based food blogger that loves bringing friends and family together through food. On his blog, Shared Appetite, Chris chronicles his culinary adventures of eating his way in and around NYC, as well as cooking and entertaining at home.