The decadence that this dessert holds is undeniable to any sweet tooth and has been for generations.
By Olivia Caminiti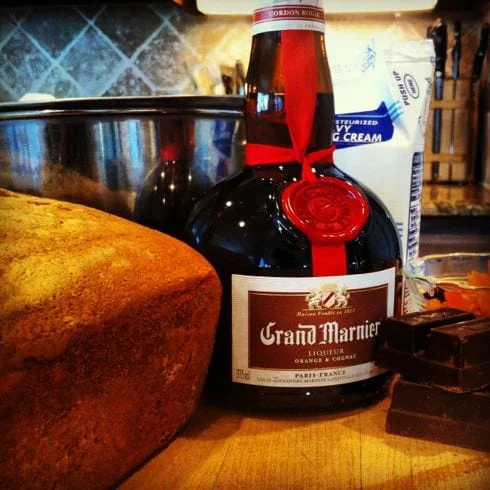 Cassata alla Siciliana, the national cake of Sicily. This multi-layered cake originates in Palermo, Italy as far back as 1575. It was traditionally served for Easter but is now used for any number of celebratory reasons. The decadence that this dessert holds is undeniable to any sweet tooth and has been for generations. It's just the Sicilian way!
Start with quality ingredients and a cooled pound cake.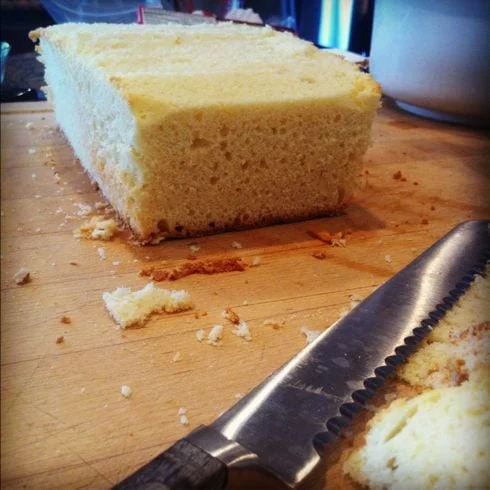 Using a serrated knife makes it much easier for cutting straight edges. Enjoy the scraps!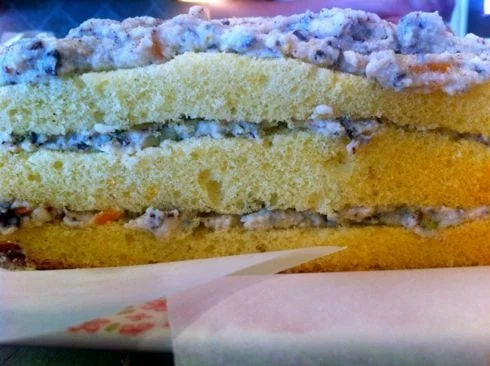 The wax paper keeps the plate neat as the luscious layers are built with up with citrus pound cake and sweet ricotta based filling.
See Also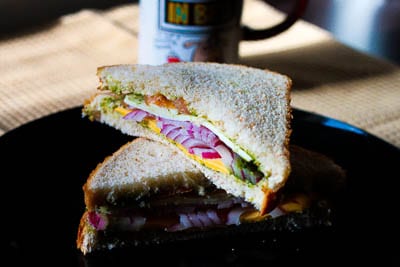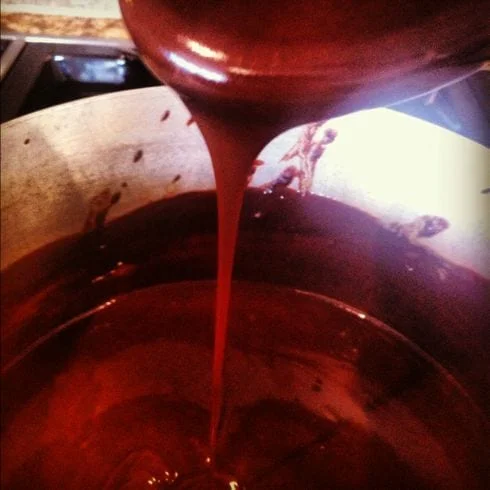 The process of slowly adding butter is tedious but worth the silky-chocolaty product.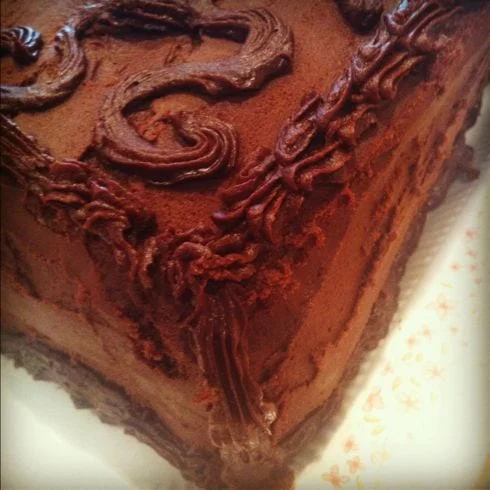 Some of the tradition was put aside this year when learning to make this dessert with The Siragusa family in cannoli-type filling, baking the pound cake and when decorating. We used dried candied fruit but also added toasted chopped pistachios and dark chocolate chunks to add more flavor and crunch. With the pound cake we took a short cut and made a boxed version but adding our own flare with orange zest and then sprinkling each layer of the cake with Grand Marnier. Bring on the zest and punch! The traditional decoration of this cake is very gaudy with lots of fruit on top but we left it simple with some chocolate frosting designs. However it is made, deliciousness is ensured as the family gathers around to groan at the decadence as the first bite takes over your palate.
A Sicilian classic that can romance any sweet tooth.
Ingredients
CAKE
1 box of pound cake mix, baked with 1 tsp. orange zest
16 oz. whole milk ricotta
2 Tbls. heavy cream
¼ cup sugar
3 Tbls. Gran Marnier, plus more for drizzling on layers
3 Tbls. mixed candied fruit, chopped
2 oz. semi-sweet chocolate, chopped
3 Tbls. pistachios, toasted and chopped
FROSTING
12 oz. semi-sweet chocolate, chopped
¾ cup strong black coffee, brewed
½ lb. unsalted butter, chilled and cut into small pieces
Instructions
(!)Cake
Drain ricotta through course sieve to remove most liquid for about 3 hours.
Trim cooled pound cake on all sides to create straight edges. Slice horizontally into about three ½" slabs.
Beat drained ricotta until smooth and then add heavy cream, sugar and Gran Marnier.
Fold in chopped candied fruit, pistachios, and chocolate into ricotta mixture.
Cut small sheets of wax paper and place on the edges of a presentation plate. Place bottom slab of pound cake on wax paper.
Drizzle Gran Mariner on cake slab to moisten. Coat with ricotta mixture and then place next cake slab on top while keeping edges even. Repeat and finish with a cake slab.
Gently press on top to condense cake. Cover plate and cake with plastic wrap and set in the fridge for 2 hours.
(!)Frosting
Melt chocolate and coffee over medium-low heat in a medium sauce pan until melted.
Remove from heat and beat in butter a couple pieces at a time. Continue till all is incorporated and smooth.
Chill until a spreadable consistency. Cover the set cake with frosting. Cover with plastic wrap and chill for 24 hours.
Remove from chiller and decorate with remaining frosting and candied fruit if desired.
Enjoy & repeat!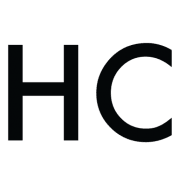 Olivia Caminiti
Olivia's passion for food is rooted in California's Bay Area though now regrowing in Austin, Texas. She mixes with her travel experience, eye for beautiful food and intuition to find the next ingredient to keep a balance in life. See what she incorporates next and check-out her website at oliviacaminiti.com