Buttery Dulce de Leche Bars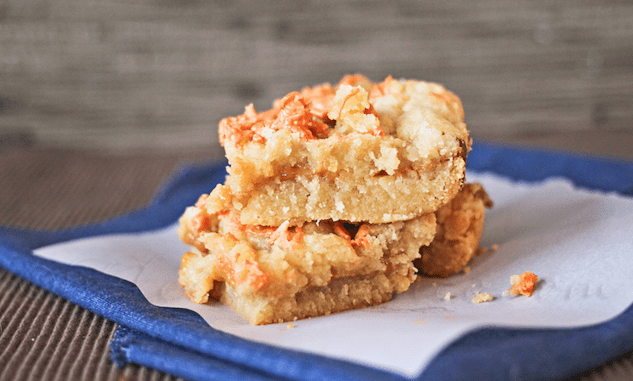 Melt-in-your-mouth shortbread and dulce de leche bars are such a simple dessert to make, but the result is a rich, impressive treat.
By Gina Kleinworth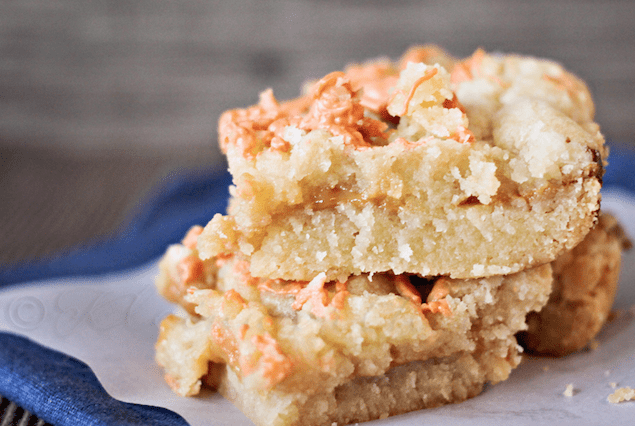 The light buttery flavor of the shortbread combined with the richness of the dulce de leche is heaven – absolute heaven.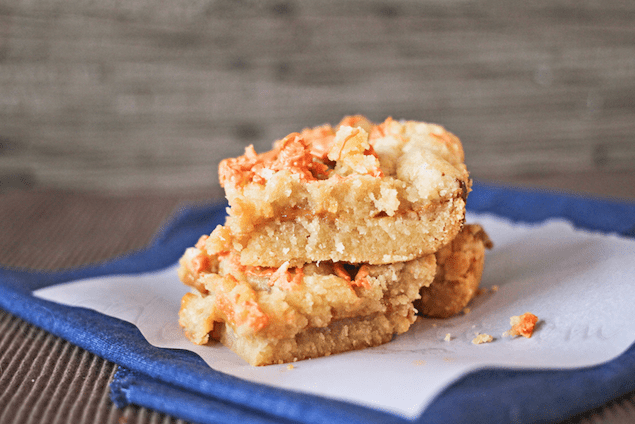 Shortbread is so easy to make. It takes just a couple of ingredients and you are in business.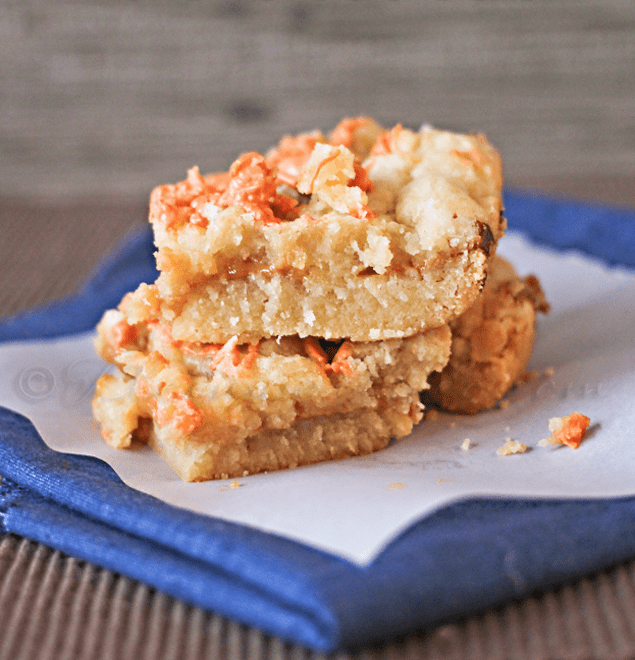 Buttery Dulce de Leche Bars
Melt-in-your-mouth shortbread and dulce de leche bars are such a simple dessert to make, but the result is a rich, impressive treat.
Recipe Type:
Dessert, Baking
Ingredients
1 egg
2 sticks butter
½ cup granulated sugar
¾ cup confectioners sugar
1 tsp vanilla extract
2 cups flour
½ cup Dulce de Leche
¼ cup any flavor or color candy melts
Instructions
Preheat oven to 325 degrees
Spray 8x8 glass baking dish with cooking spray- set aside
Combine sugars, butter & vanilla in mixer & beat until combined
Stir in egg
Add flour - beat until well combined
Press ¾ of the dough into prepared baking dish.
Place remaining dough in refrigerator until it's time to use it
Bake 20 minutes - remove & allow to cool about 15 minutes
Spread dulce de leche over the top in thin layer
Drop remaining dough in clumps on top of the dulce de leche - do not spread out or press down.
Return to oven & bake 25-30 minutes
Remove from oven & place on wire rack in pan.
Melt candy melts in small bowl for approx 1 minute to melt - stirring after 30 seconds
Take a fork & dip in melted chocolate & drizzle over the shortbread bars
Allow to cool completely before serving.
Gina Kleinworth
Gina is the author & photographer behind Kleinworth & Co. She is a homeschooling mom to 3 and devoted wife with a passion for all things creative. Gina lives in Northern Idaho but is a So Cal native & spent 12 years living in various parts of the Nevada desert. Kleinworth & Co is a creative blog where Gina shares recipes, gift ideas, crafts, simple & cost effective ways to decorate your home, creative & fun projects for the kids & photography tips. Come visit to learn, share & get inspired on a budget.