Take your butternut squash soup to a whole new flavor and healing level with the addition of sweet pears and spicy ginger.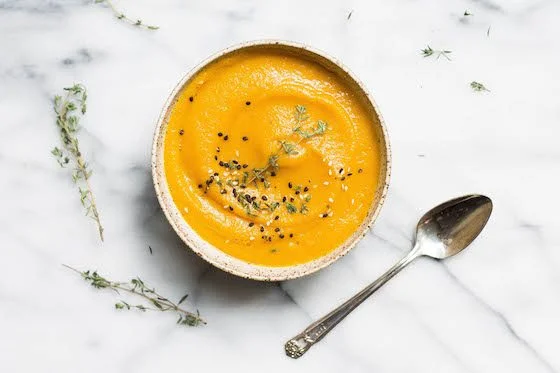 The rich colors, tastes and warm toasty feelings you get when you're snuggled up with a good bowl of soup. This butternut squash soup is extra special because I put some pear and ginger which gives it a whole new depth of flavor and that ginger HEALS! After making this for meal prep and eating it for lunch so often, my sniffles were gone-zo.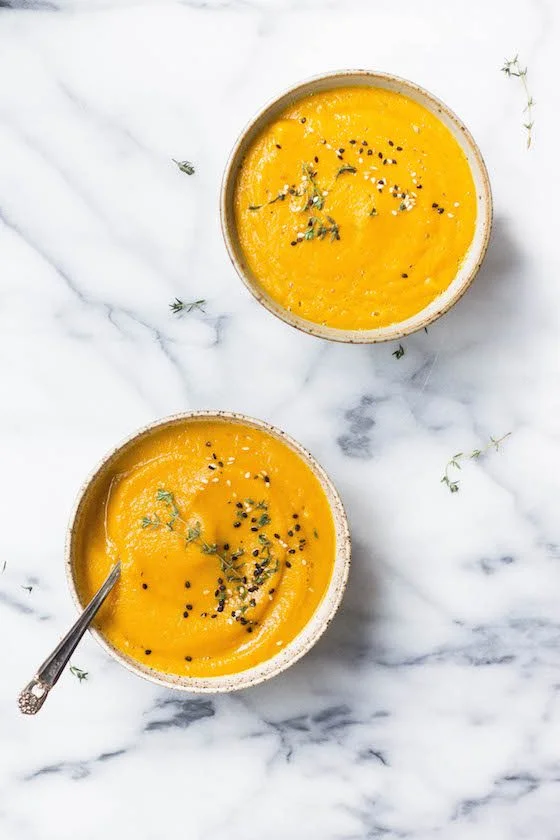 This creative idea was learned at a recent Anti-inflammatory cooking class I took at the Natural Gourmet Institute here in NYC. It was such a beautiful evening filled with amazing recipes with great people, and the soup especially took me by surprise because while it looks like any other butternut squash soup – it's SO. MUCH. MORE. Our chef had us using apples which was great, I had pears on me at home and tried it that way instead. Both work perfectly, but I do love pears. The most important part is: THE GINGER. And I love keeping ginger juice in my fridge for when I run out of fresh ginger, either can be used here. The creamy texture with any of your favorite toppings makes for a stunning and filling meal.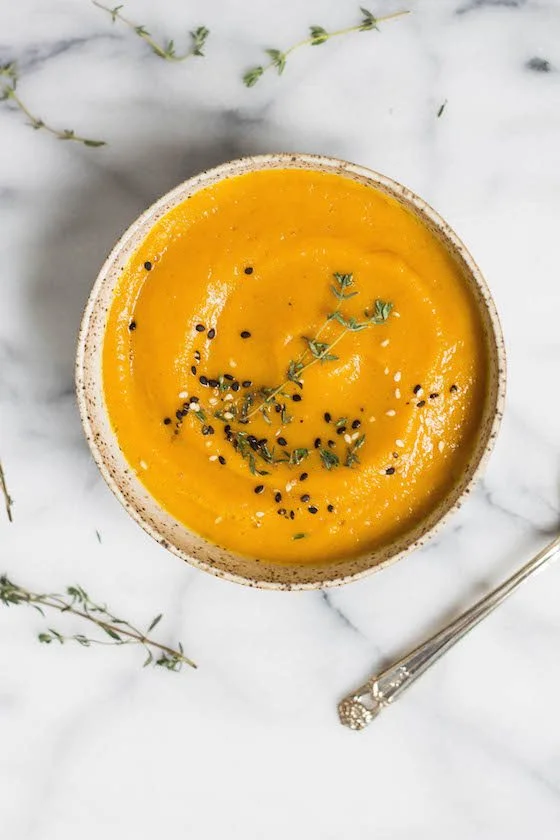 Print
Author:

Alison Marras

Category:

Soup
1

medium butternut squash (chopped into cubes)

1

large yellow onion (cut into

4

wedges)

4

cloves garlic (whole and peeled)

1

or 2 pears (bartlett or bosch work, sliced into

4

wedges and cored)

3 Tbsp

olive oil

3 1/2 cups

water

1 tsp

turmeric powder

2 Tbsp

+ 1/2 tsp ginger juice (or

2 Tbsp

grated ginger)
sea salt and black pepper to taste
fresh herbs (seeds, etc. for garnish (I'm using fresh thyme and sesame seeds))
Instructions
Pre-heat oven to 400f degrees while you chop all the veggies and fruit.
Line 2 baking sheets with parchment paper, and toss the squash, onions, pears, and garlic with olive oil. Sprinkle a little sea salt and black pepper allover and roast everything in the oven for approx. 30-35 minutes.
Add water to a soup pot with roasted vegetables and bring to a boil, then reduce the heat to low and simmer for 15 minutes.
Turn off the heat, add in the ginger or ginger juice, more salt and pepper to taste and turmeric — and stir. Now add everything to a blender or use an emulsion blender.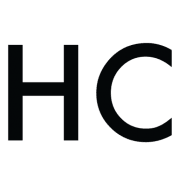 Alison Marras
Food by Mars is a Clean, Seasonal, Celestial Recipe Blog featuring gluten-free, vegetarian, vegan, and lactose-free recipes including a Monthly Horoscope inspired recipe!