Enjoy a truly comforting dish, the butternut squash and black bean enchilada skillet recipe from Amber Massey.
By Amber Massey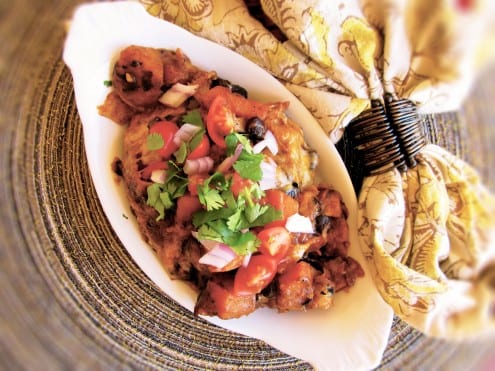 I took the easy route and used pre-chopped butternut squash that was in the prepared vegetables area of my grocery's produce section. Probably saved me a good 10 minutes of chopping. Feel free to garnish with whatever you please – I chose to use more fresh tomato, cilantro, and diced purple onion. Black olives would be awesome over top, too!

Butternut Squash and Black Bean Enchilada Skillet
Enjoy a truly comforting dish, the butternut squash and black bean enchilada skillet recipe from Amber Massey.
Author:
Amber Massey, adapted from Ambitious Kitchen
Ingredients
2 teaspoons olive oil
3 cups diced, peeled butternut squash
¼ teaspoon salt
¼ teaspoon pepper
1 medium sweet onion, diced
3 cloves of garlic minced
2 jalapeño peppers, seeded and diced
1 teaspoon cumin
1 teaspoon chili powder
1 teaspoon smoked paprika
1 (15 ounce) can no salt added black beans, rinsed and drained
1 large tomato, chopped
8 white or yellow corn tortillas, cut into thick strips
1 (10 ounce) can red enchilada sauce
1 cup reduced-fat colby jack, divided
Garnish: cilantro, tomatoes, and low-fat sour cream, for serving
Instructions
Heat olive oil over medium-high heat in large oven-proof skillet. Add onions, garlic, and jalapeno and cook 2-3 minutes until onions become translucent and garlic is fragrant. Add cubed squash, cumin and chili powder and season with salt and pepper. Cook, stirring occasionally, until the squash is fork tender, 8 to 10 minutes.
Next add the black beans, corn tortilla pieces, and can of enchilada sauce and stir to combine.
Reduce heat to medium-low and sprinkle in ½ cup of cheese. Stir again and simmer for a few minutes. Turn on your oven broiler to high. Sprinkle an additional ½ cup of cheese over the top of the enchilada mixture and place in oven under broiler for 3-5 minutes until cheese melts and tortilla edges become a tiny golden brown. Remove from heat and serve immediately.
Feel free to add in cilantro. Serve with sour cream, guacamole, or hot sauce!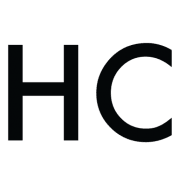 Amber Massey
Amber Massey is a southern-raised, food-loving, registered dietitian focusing on the culinary world of dietetics. Personal chef, author of her blog, Chocolate Broccoli, and accidental lover of food photography, Amber takes pride in healthy recipe development as well as culinary and nutrition instruction through personal and public cooking classes, public speaking, and media outlets. Amber can be seen in print for her nutrition expertise, as well as multiple magazine publications for her culinary creations, including Taste of Home, Healthy Cooking, Simple and Delicious, and Country Women's Magazine.