What happens when a wine is made more as a gimmick, with the focus being on the label and bottle and trying to attract diehard fans? We let you know our thoughts on the newest Walking Dead wine.

First off, we have to admit that we are not your number one fan of The Walking Dead. We have nothing against the show, but honestly, just haven't gotten into it yet. (Also, we don't always do well with gore.) But! We are into wine, so when we had a chance to try the new Walking Dead wines, we were 100% on board. Beverages aimed at shows with cult followings always make us a bit skeptical. Case in point, the Game of Thrones beers that left something to be desired when it came to the liquid inside the decked out bottles.

However, these wines did not leave us wanting like those beers. The label alone will be what sells most of these bottles and that's totally ok! If you're headed to a halloween party or a 50th birthday, you might stop by a wine shop and see these bottles with the undead plastered across the label or with Sheriff Rick Grimes ready to stop the coming zombies and think its the perfect, fun bottle for the occasion. You wouldn't be wrong. Although the name left us feeling queasy for a second (Like we said, blood and guts make us green.), the Blood Red Blend is a stellar wine that wasn't too big for enjoying on its own or with a meal or appetizers. They have also made a 2016 Cabernet Sauvignon wine in this line.
The makers of this wine label have taken things to the next level. Not only do they want the wine drinking to be an experience, they want the bottle itself to bring some adventure. The labels respond to the Living Wine Labels app, an augmented reality innovation that lets consumers "Watch the Dead Rise" from their smartphones. Just download the app from the Apple App Store or Google Play Store and watch the labels come to life.
Let's just say this was a good lesson in not judging a book by its cover, or a wine by its themed label. You can find these bottles at your local Kroger.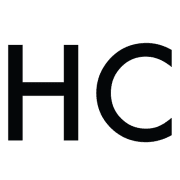 Honest Cooking
The Honest Cooking editorial team handpicks inspiring culinary stories to share with you that we think are beautiful. We strive to create an inspiring place for culinary exploration, salivating recipes, interesting personalities and stories.