Leona's head chef, Nyesha Arrington, shares what sets good bulgogi apart from the rest and where to get your chopsticks on it.
By Arden Shore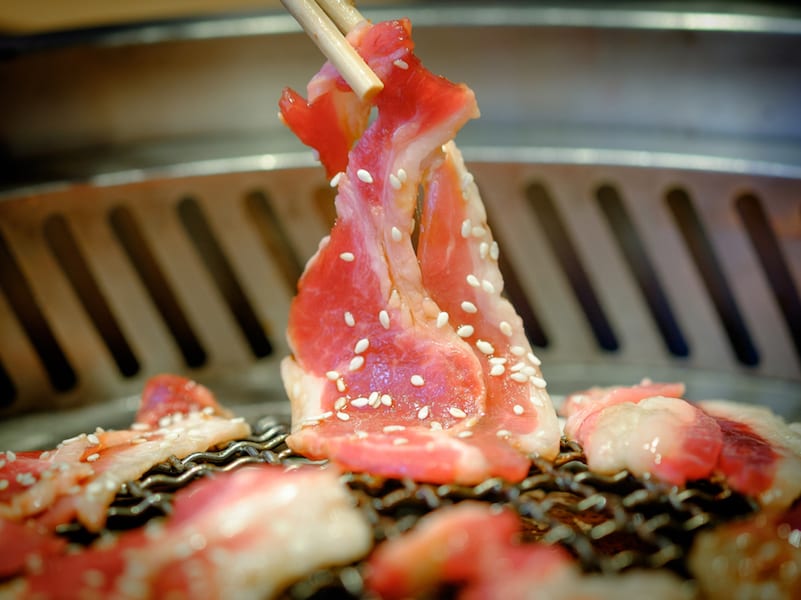 Aliwak
Growing up, Nyesha always felt like her family was the weird one on the block. Her Korean grandmother used to ferment kimchi on the roof and communal family meals—steamed rice, kimchi and bulgogi—were consumed barefoot. This unique childhood culinary education clearly paid off: Nyesha scooped up Eater LA's 2015 Chef of the Year award and Leona, her Venice restaurant, is a Westside favorite—with a walk-up cookie window to boot. Although this surfing and skating California girl likes to play outdoors, the kitchen is her true domain. She has trained under one of LA's best chefs, Josiah Citrin of Mélisse, and competed in Top Chef and Knife Fight.
Sitting on the front patio of her restaurant, the Venice Boardwalk quiet behind her on a weekday morning, Nyesha motions her arms through the space she has had such a key role in creating and says, "This is my life's work leading up to 15 years in the industry. This is my magnum opus."
Between Roy Choi's explosive Korean-Mexican fusion Kogi trucks that still attract lines from the OC to SGV and the evolution of Koreatown as the city's new hotspot, it's safe to say Los Angeles is totally Korean-crazed. Passion for Korean food is old news for the LA local, but that doesn't mean she's sick of it. In fact, the stars of the show on the restaurant's menu, known for boundary-pushing California eats, are the bulgogi braised short rib and bulgogi chicken wings.
Bulgogi, a Korean staple, is a fast-cooking meat marinated in soy, sesame seeds, scallions, garlic and chili flakes. But for chef Nyesha, an artist at heart—it's far more complicated than that: "A dish has got to have forward flavors, mid flavors and background flavors that excite you. It's gotta be multi-note." Her secret to next-level bulgogi is all in the seeds; her grandmother always told her that they have to be beautifully pulverized and toasted. At Leona, Nyesha slow roasts the seeds in the oven creating a redux version of her family fare as unique and pleasant as the chef herself.
So where does Nyesha go when she's hankering for the best bulgogi in Los Angeles and other Korean classics? We asked, she told: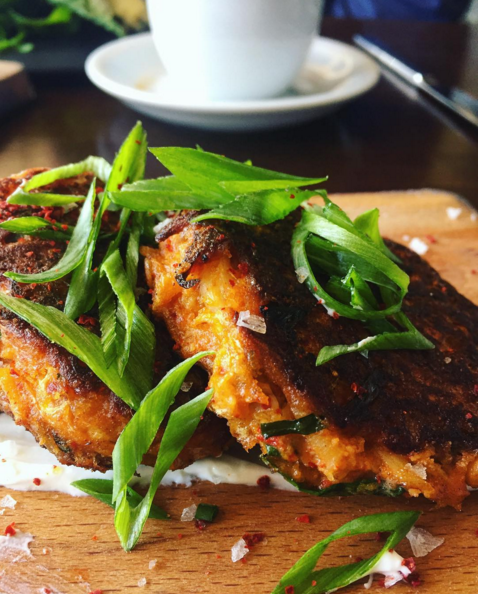 Leona's Korean Latka. Image courtesy of @leona.venice
Venice, $$$
Nyesha Arrington: "Here at the restaurant we do a braised short rib bulgogi with traditional things: red wine, port wine, mirepoix, thyme and bay leaf, then braise that down. We marinate it in bulgogi flavors so at the end you have this small Asian nuance, but it's not too sweet or too soy forward."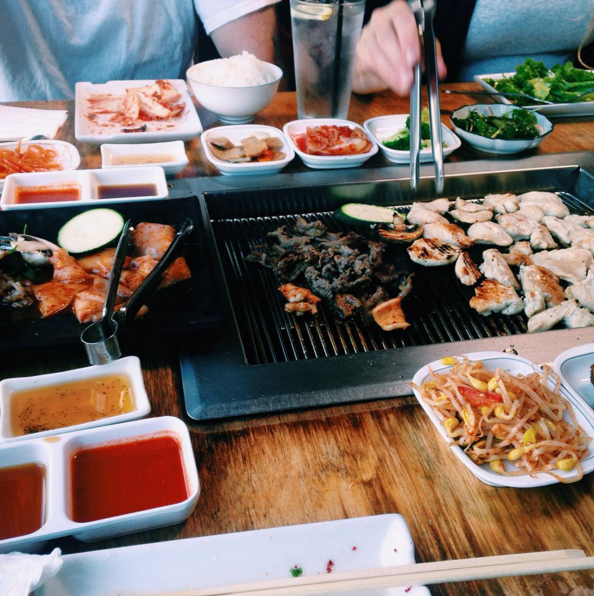 Wharo Korean Charcoal BBQ. Image courtesy of @francescamarie
Venice, $$
NA: "Right here on Washington Blvd and Lincoln, Wharo is awesome because it's literally the best Korean BBQ on the Westside. They're very authentic about it and it's right around the corner. Their pork bulgogi is delicious, but what you really have to order is their kimchi pancake."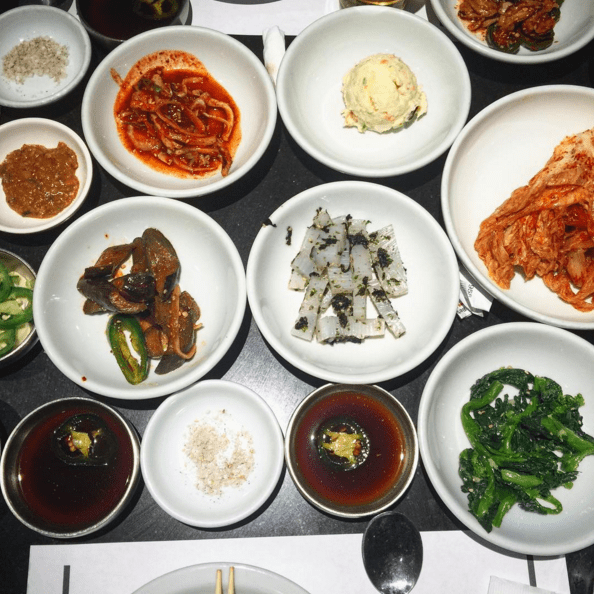 Banchan at Park's BBQ. Image courtesy of @pichetong
Koreatown, $$
NA: "Everyday, all day. I know everyone says that, but I'm very passionate about Park's. They have great banchan."