The family winery, Balletto Vineyards, was started as a vegetable farm in 1977 by John Balletto. Today, it makes some of the finest wines showcasing the terrior of the Russian River Valley.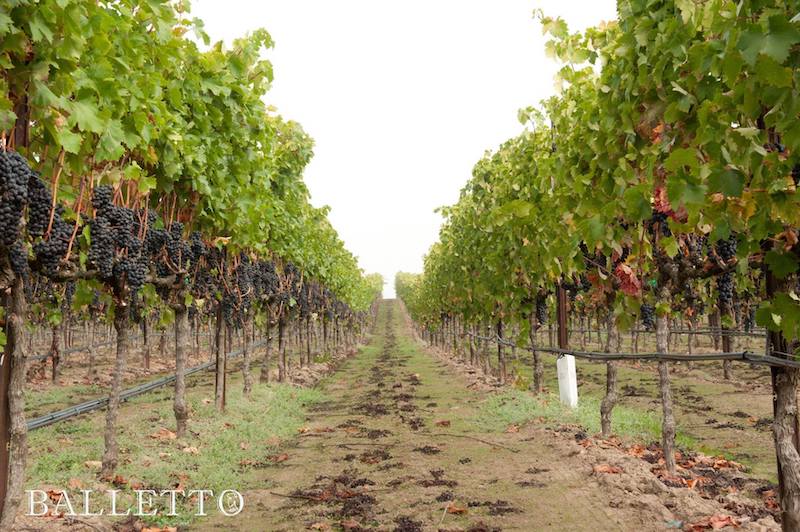 What began in 1977 as a vegetable farm, growing over 70 kinds of produce, is today known as Balletto Vineyards. This Sonoma winery is still run by John and Terri Balletto, his two daughters and winemaker Anthony Beckman. Despite switching from vegetables to wine grapes, the Balletto focus is still the same- to grow a great product that is a true expression of the lands on which it grows and to create a sustainable business that can be passed on for generations.
As a wine reporter turned wine maker, Anthony is the perfect molder of the grapes of which John has entrusted him. He carries out the vision of John and produces wines that let people sip tastes of the Russion River Valley terrior. Their philosophy? Balance and elegance, with aging in barrels that slightly enhances the wines, rather than changing them completely. The wines coming out of Balletto Vineyards are often lower in sugar and slightly lower in alcohol. This is because Anthony prefers to pick the fruit a bit earlier while the grapes are higher in acid so he doesn't have to add any extra acid before bottling. With more than a dozen vineyards spanning 600 acres around Sonoma, the winery has a wide variety of sites that lend themselves to an impressive array of grapes, blends and styles.
We had a chance to taste a few wines in the Balletto portfolio. Check out some of our favorites below and be sure to stay tuned for our coverage on holiday foods and Balletto's rosé.

Russian River Valley Estate Teresa's Unoaked Chardonnay
This wine is Terri Balletto's brilliant idea. Slightly buttery, but not overly floral or stuffy-tasting from oaked, this refreshing Chardonnay is brimming with aromas of tropical fruits and citrus and finishes with complex spices on the tongue. We'd pair this wine with white fish, salads, and oysters.

Russian River Valley Estate Rosé of Pinot Noir
No matter if it's summer or winter, this is their second best-selling wine. We're not surprised. Anthony takes great pride in his rosés, being patient and not rushing any part of the process. One sip and you will know is not your basic, watery rosé often poured at cheap happy hours. Instead, you will find a nose and palate rich in ripe strawberry aromas that mingle with lemon notes. Each sip is silky smooth, with a perfect weight on the tongue that makes it big enough to be paired with salmon, ham and even rich holiday dishes that need to be lightened up.

2014 Pinot Noir Russian River Valley
Balletto Vineyards makes six single vineyard Pinot Noirs, so rest assured they know how to make a great Pinot. This bottle is their number one seller out of all of their wines. It's full of balanced, juicy tannins that taste of dark fruits and carries some spice on the finish. It's complex, exciting and perfect with lamb or steak.