With no fancy equipment needed, this wonderful pumpkin donut recipe is perfect for just about anyone with an inkling to bake.
By Kim Hamill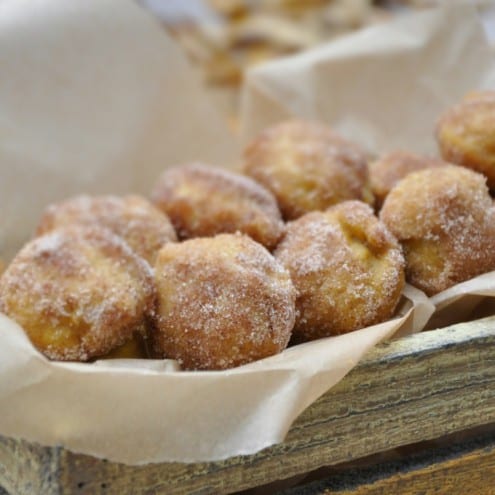 Baked Pumpkin Donut Holes
With no fancy equipment needed, this wonderful pumpkin donut recipe is perfect for just about anyone with an inkling to bake.
Ingredients
for the donuts:
1¾ cup all purpose flour
1½ teaspoons baking powder
½ teaspoon salt
1 teaspoon cinnamon
½ teaspoon nutmeg
⅓ cup vegetable oil
½ cup brown sugar
1 egg
1½ teaspoon vanilla extract
¾ cup canned pumpkin
½ cup milk
for coating:
¼ cup unsalted butter, melted
? cup sugar
½ – 1 tablespoon cinnamon
Instructions
Preheat oven to 350º F. Butter a mini-muffin pan and set aside.
In a medium bowl, mix flour, baking powder, salt, and spices together, and set aside.
In a large bowl, whisk oil, brown sugar, egg, vanilla, pumpkin, and milk until combined. Slowly add the dry ingredients into the mixture and stir until just combined, do not over mix batter.
Using a mini ice-cream scoop or a tablespoon as a scoop, drop 1 scoop of batter in the cup (about halfway filled). Bake for 11-13 minutes, until donuts spring back when gently pressed. Turn donuts onto a wire each and allow to cool for a few minutes.
While the donuts are cooling, melt the butter in one bowl, and combine the sugar and cinnamon in anther. While donuts are still warm, brush each donut with butter and roll in cinnamon sugar mixture. Serve immediately.
Notes
You can bake these a day ahead of time, and store in an airtight container. Do not coat them in the butter/ cinnamon-sugar mixture until day of serving or they will get soggy.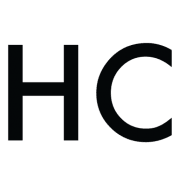 Kim Hamill
By day, Kim is the 3rd generation in her family's NYC taxi business. By night, she writes about food, fashion, DIY projects, travel, and beyond on www.loveumadly.com. Her stories, recipes, and photographs have appeared in Marie Claire, NY Press, the Kitchn, HGTV.com, Food Gawker, and Finding Vegan. She doesn't sleep very much.