Baked Parsnip Fries with Rosemary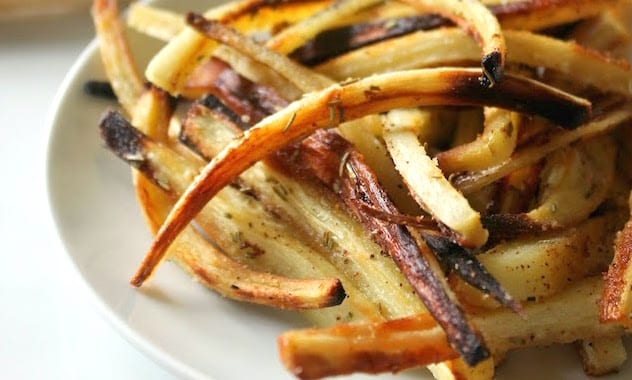 Peel, chop, toss and bake. These "fries" are simple to create, flavorful, and even easier to polish off an entire pan.
By Dianna Muscari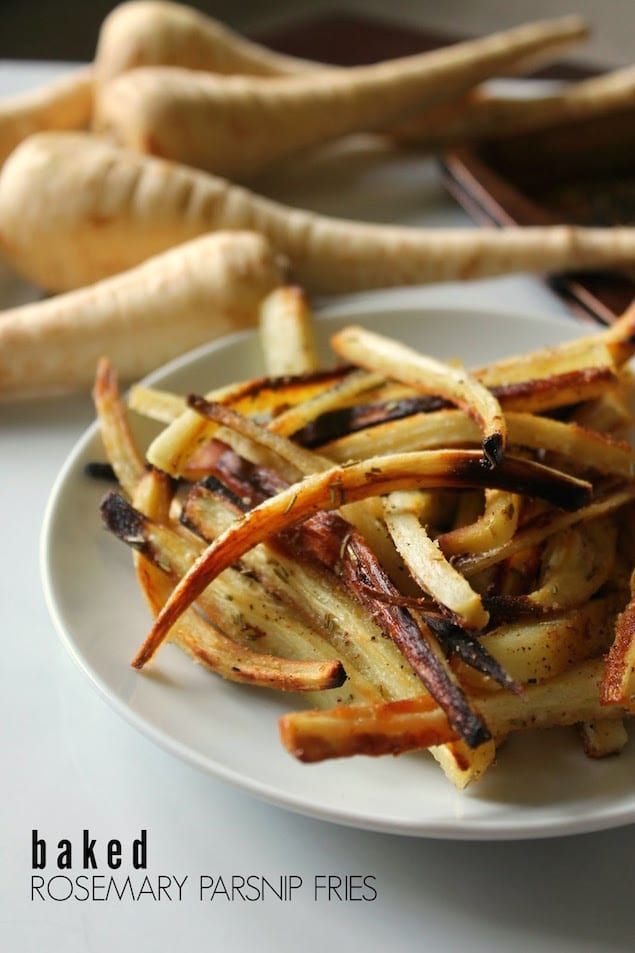 These Rosemary Parsnip "Fries" are super. The only real work required is peeling and chopping.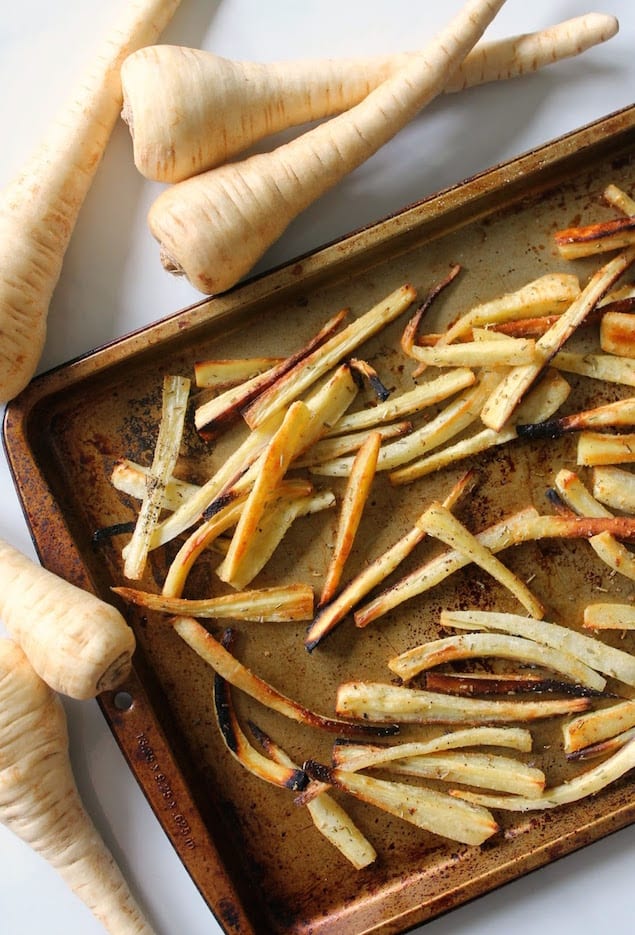 A quick toss with olive oil and seasonings creates a surprisingly flavorful snack. And you don't even have to feel guilty because they're veggies and they're oven baked, so you can still fit them into your healthy eating resolutions. Score.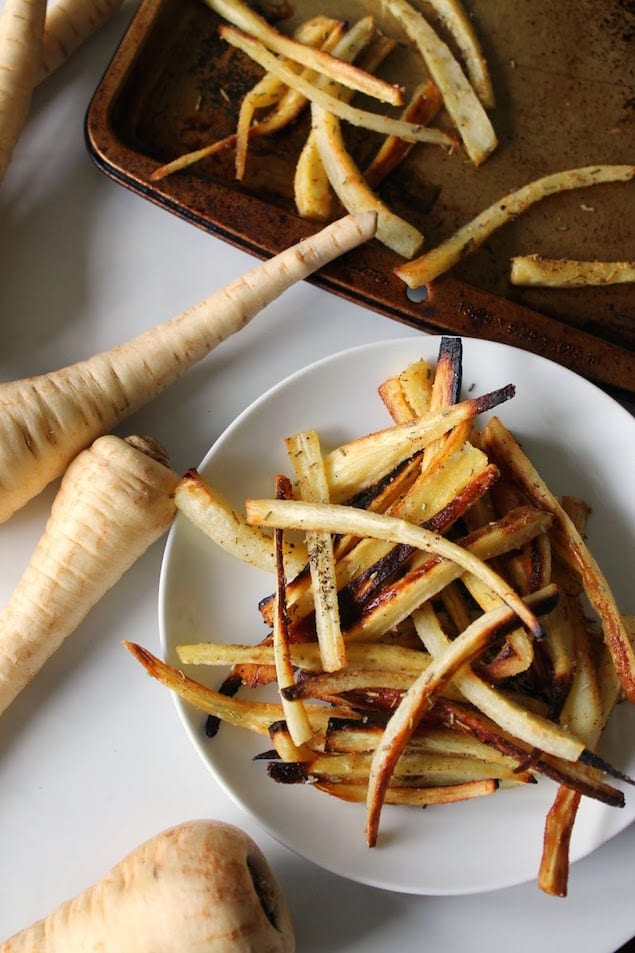 Baked Parsnip Fries with Rosemary
Peel, chop, toss and bake. These "fries" are simple to create, flavorful, and even easier to polish off an entire pan.
Ingredients
1 lb parsnips, peeled and cut into "fries"
1 tablespoon olive oil
½ teaspoon onion powder
½ teaspoon garlic powder
Sprinkle of rosemary
Instructions
Preheat oven to 450 degrees. Line a baking pan with foil.
Place parsnips on baking pan and drizzle with oil. Toss to coat and spread them out so they have room to crisp up.
Sprinkle with onion powder, garlic powder and rosemary.
Bake for about 10-15 minutes or until parsnips are browned and crisp.
Dianna Muscari
Dianna Muscari blogs about her cooking and antics on The Kitchen Prep. A self-taught cook and baker, Dianna shares with her readers the messes and successes she encounters in the kitchen. Along with her recipes - which range from healthy to hearty to downright decadent - Dianna shares anecdotes about life, marriage, travel, and living in Florida. Her conversational writing style draws you into her kitchen for a meal and a laugh as she navigates through life one recipe at a time.