Come winter, families across Korea make enough kimchi to last the upcoming year. Grandmothers use recipes that have been in the family for decades, and often all the relatives will pitch in to get the job done.
By Jacqui Gabel
Those of us who love kimchi and live in Korea are spoiled. We have access to the real stuff, the stuff that forms addictions and lifelong obsessions with Korean food.
I lived in Seoul for over a year before I attempted to make kimchi, and when I did, I was back in Minneapolis visiting family and friends. After a couple of weeks at home, I woke up one ordinary day with an aggressive, unadulterated itch, and nothing but a plain bowl of incendiary, pungent, fermented cabbage would do. I hightailed it to the nearest Korean market for a fix, but it wasn't at all the same. I realized right then that I'd better learn to make kimchi from scratch while I could. It was Easter, and we ate ham, scalloped potatoes, and spicy quick-pickled cucumber kimchi.
Come winter, families across Korea make enough kimchi to last the upcoming year. Grandmothers use recipes that have been in the family for decades, and often all the relatives will pitch in to get the job done. The event is called kimjang, and it usually takes an entire weekend. Three years ago my friend Hae Rae, her husband Sae Jin, and Sae Jin's family went through three hundred cabbages during kimjang, and each family went home with about 120 kilograms. It was the last time her mother-in-law let the family help. Every year since then, at her children's insistence, she has agreed to set a date for the event only to show up at their doorsteps a few days before with containers of kimchi she's just made, like a regular kimchi fairy.
Hye Rae is my kimchi fairy, and for that, I am very lucky. She's been gifting me with her mother-in-law's kimchi for nearly as long as we've known one other. And somehow she always knows when my supply is running low without ever needing to ask.
She keeps eight containers of different kimchi in a separate fridge, like the icebox my grandmother had in her basement to store frozen foods. Sometimes she runs out of baechu kimchi, or kimchi made with cabbage, so she'll make a batch of it herself. The recipe here is a slight adaptation of Hye Rae's version, but with the customary elements intact. My kimchi will never taste just like hers or her mother-in-law's, and that's part of the charm. I have years of practice aheadof me. For now at least, I've got a place to start. Make this and you'll have the fundamental component for so many Korean dishes. That is, if you can keep from eating it straight away first.

Baechu - Cabbage Kimchi
A basic, traditional recipe for spicy, tangy cabbage kimchi
Ingredients
1 Napa cabbage
6 dried red chili peppers (substitute 2 or more tablespoons of gochugaru, or Korean crushed red pepper
½ carrot
small piece of Korean radish (substitute daikon radish)
3 or 4 spring onions
3 tablespoons coarse salt
2 cloves garlic
½ medium white or yellow onion
2 tablespoons cooked white or brown rice
½ cup water
2 tablespoons jeotgal (fish sauce)
2 tablespoons gochujang (red pepper paste)
1 tablespoon sugar
1 tablespoon sesame seeds
1 pair plastic gloves (unless your hands are made of steel)
Instructions
Cut the cabbage in half and cut out the core from each side. Slice each cabbage half in half again, lengthwise. Then slice each cabbage strip so that you're left with two-inch chunks. Rinse cabbage really well, then put it in the biggest bowl you have and sprinkle with salt. With gloves on, mix gently. Set aside for at least two hours.
Meanwhile, soak dried red chili peppers in a bowl of water. This way, they'll soften.
Prep the veggies. Wash and peel the carrot and radish, then slice them into matchsticks. Wash and cut the spring onion into two-inch strips. Mince the garlic. Peel and roughly chop the onion.
Once the dried peppers have had a chance to soften, drain them. Blend the rice and onion with ¼ cup water. Add the peppers and the last ¼ cup of water. Blitz until smooth. You should have one cup of sauce. If not, add more water until you do.
After at least two hours, drain the cabbage. In another big bowl, add the sauce from step 4 and the carrot, radish, spring onion, and garlic from step 3. Add fish sauce, red pepper paste, sugar, and sesame seeds. With gloves on, mix well.
Add cabbage to the ingredients from step 5. Mix gently but thoroughly. Taste, and if it's too salty, add a bit more sugar. Transfer to a big container and press the kimchi down lightly so that every bit is covered in sauce.
Let sit at room temperature for an hour, two hours, or one day. Then refrigerate.
Notes
Kimchi is incredibly forgiving so long as it has enough sugar and salt. Hye Rae swears by myeolchijeot, a kind of jeotgal, or fish sauce, made from anchovies, and though she wouldn't imagine making baechu kimchi without it, she did give me permission to tell you it's optional. In my opinion, jeotgal gives kimchi its quintessential freshness, a briny zing that smacks of the sea. Many kimchi recipes use saeujeot instead, which is another kind of jeotgal made with tiny shrimp. Any kind of jeotgal is okay. Just be sure to taste it first to gauge its saltiness, then adjust the amount of coarse salt you use accordingly.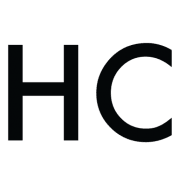 Jacqui Gabel
Jacqui Gabel hails from Minnesota and lives in Seoul. Her motivation to travel stems from a yearning to learn through food, and she is particularly interested in what people eat for breakfast. Jacqui has waitressed, taught kindergarten, designed pantyhose, and sold wine and costume jewelry. Once a week, she visits her friend Hye Rae's Seoul kitchen, and they show each other a thing or two of what they know. If the recipe is Korean, she learned it from Hye Rae. Jacqui loves to cook and feed, and she writes about travel, food, and identity on her blog.