This post is part of "The Art of Cheese", a partnership between Honest Cooking and Castello Cheese.
The sturdy, creamy, somewhat crumbly texture and rustic flavor of the cheese is delightfully complemented by the herbal sweetness of infused honey.
By Lail Hossain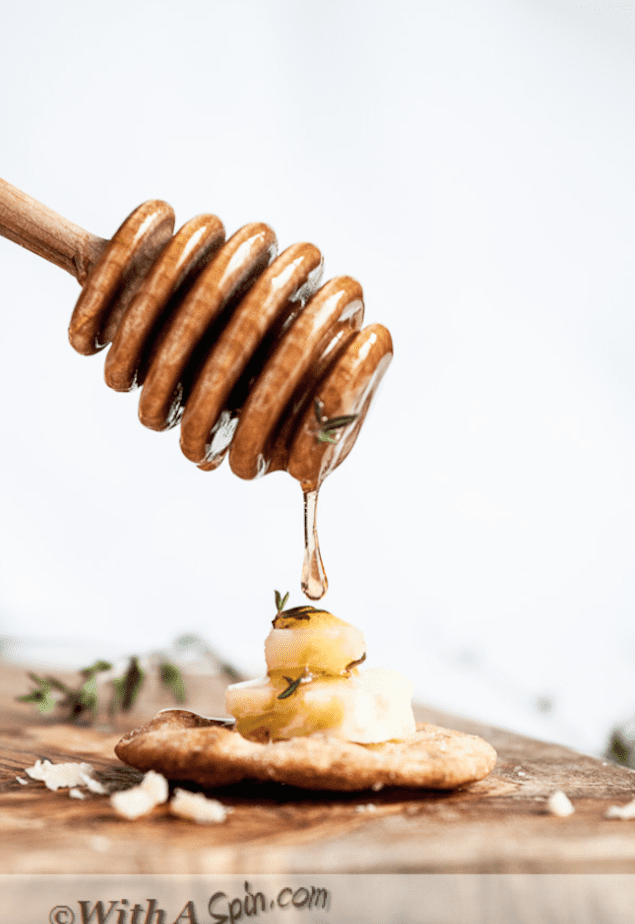 Our new found cheese love is Castello Aged Havarti. This creamy tasting cheese has a rich buttery aroma with a slightly crunchy texture. Castello Aged Havarti cheese is based on authentic Danish recipe for Havarti dating back to 1952, which utilizes traditional cheese making methods and matures over the course of 12 months. During the yearlong maturation, a crumbly yet creamy texture forms, as well as a rich, buttery flavor with tangy notes. It's this texture that makes this particular cheese very inviting. At first bite, the mild cheese bursts with a fabulous flavor and then grabs you with its smooth texture and bits of salty crystalized crunch — just like a well-aged cheese should be.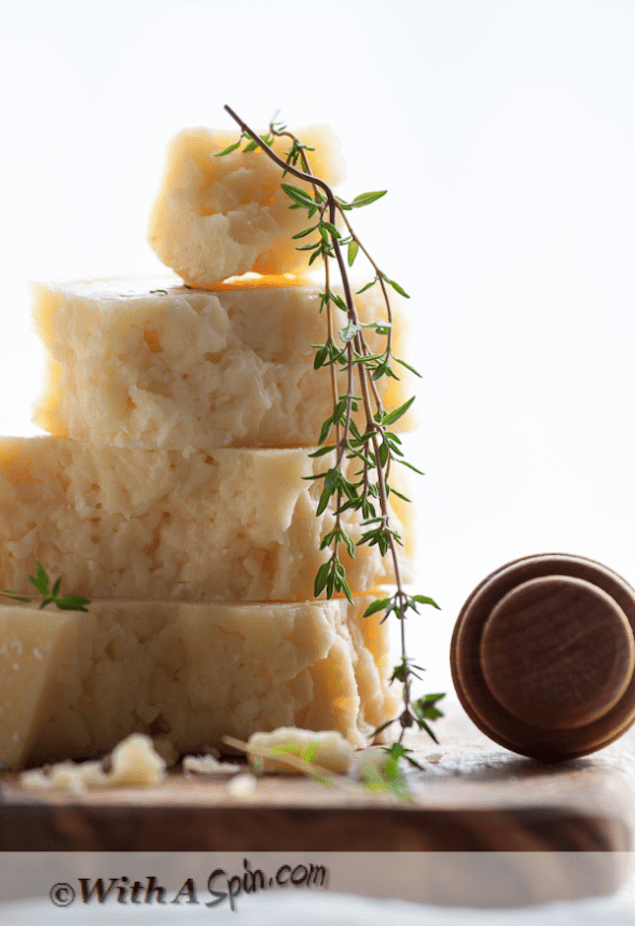 I want to keep the wonderful cheese texture intact so I've decided not to cook with the Castello Aged Havarti. Instead, I developed this thyme infused honey recipe to accessorize the Castello Aged Havarti and highlight the natural fabulousness of this cheese. The sturdy, creamy, somewhat crumbly textures and rustic flavors are delightfully complemented by the herbal sweetness of a thyme infused honey. A delightful contrast of salty cheese and sweet honey with a kiss of thyme! This simple combination with lots of flavor is the perfect pairing any night of the year, but especially during the holidays.
Cheese plates are a great way to offer guests something to nibble on before dinner — without having to slave away over homemade hors d'oeuvres. They are as easy to set out as chips and dip, but miles more appealing. On top, since you can follow your taste bud when putting them together, they don't have to be intimidating. For this cheese and honey combination, you can make the herb infused honey well ahead of time and serve a fabulous appetizer in a matter of minutes.
Wondering how else you can use herb-infused honey? The possibilities are endless. Use it to sweeten tea, lemonade, fruit, and baked goods. Stir it into salad dressings and marinades. Last but not least, serve it with a cheese plate.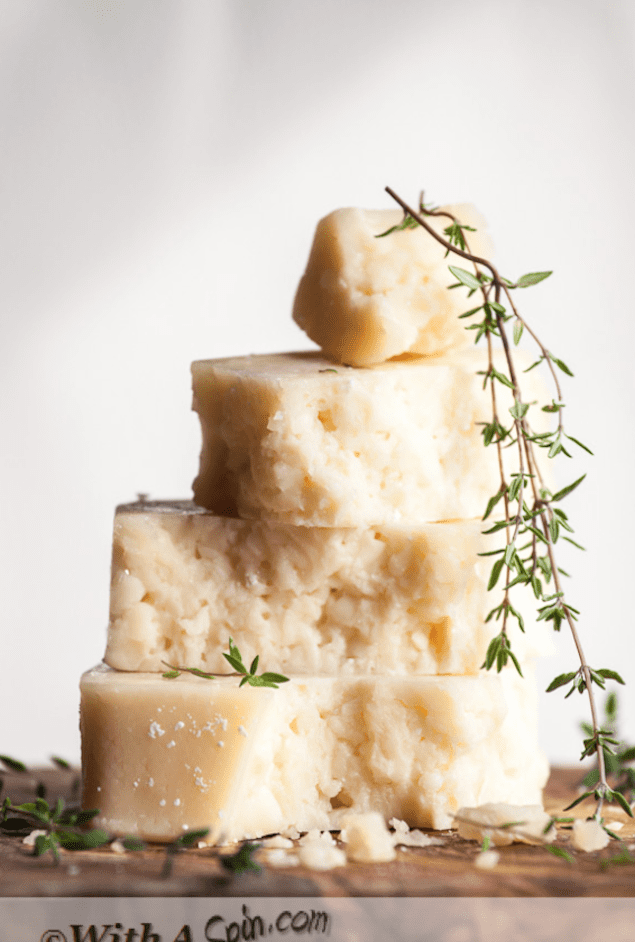 Through there are many recipes calling for fresh herbs, I'd suggest using only dry herbs and spices to infuse honey. Honey has moisture content of less than 17 percent water. Introducing anything with a higher concentration of water may cause the honey to ferment. Also, I don't recommend heating the honey like many recipes call to infuse with herb as heating honey over 100 degrees F kill all of the beneficial property of honey.
Print
The Art of Cheese — Aged Havarti With Thyme Infused Honey
---
Description
The sturdy, creamy, somewhat crumbly texture and rustic flavor of the cheese is delightfully complemented by the herbal sweetness of infused honey.
---
1 cup

honey

2 tablespoon

dried thyme (or choice of other dried herb such as rosemary, lavender, mint, etc.)
---
Instructions
Place the herbs in the bottom of a jar with a tight-fitting lid, then fill the jar almost to the top with honey.
Use a skewer to stir the honey, then top off the jar with additional honey if needed. Wipe the jar rim with a clean cloth and cover tightly.
Place the tightly lid jar in a cabinet for 5-7 days.
Turn the jar over everyday to keep the herbs well coated.
When your desired flavor is reached, pour the honey over a fine mesh strainer to remove the herbs into a clean jar.
Serve with Castello Aged Havarti Cheese.
Notes
1. Although some people make infused honeys with fresh herbs, this recipe calls for dried herbs in order to limit water activity and the growth of Clostridium botulinum spores.
2. Dry herbs can be in the form of whole sprigs or separated leaves, buds, and petals. Chopped or crushed herbs infuse honey more quickly, but they may are harder to strain out.
3. To achieve a stronger flavor, allow the herbs to infuse longer.
4. You can also get creative and prepare a blend with multiple herbs to make your own signature honey!

Lail Hossain
Lail Hossain finds cooking to be an explosion of creativity. She is enthusiastic about modifying a laborious step of an old recipe, and experimenting with different ethnic recipes by adding her own spin to it yet keeping the recipes simple, healthy, and delicious. Originally from Bangladesh, Lail shares her journey of food, creativity and family in her blog "With A Spin". She is also very passionate about highlighting Bangladeshi cooking to the international culinary space.