Our Canadian friends know all too well how harsh their cold season bites, but cabin fever is no excuse for them! Adventurers and kitchen cadets alike take advantage of what they've got no matter what the season, including what's on their plate.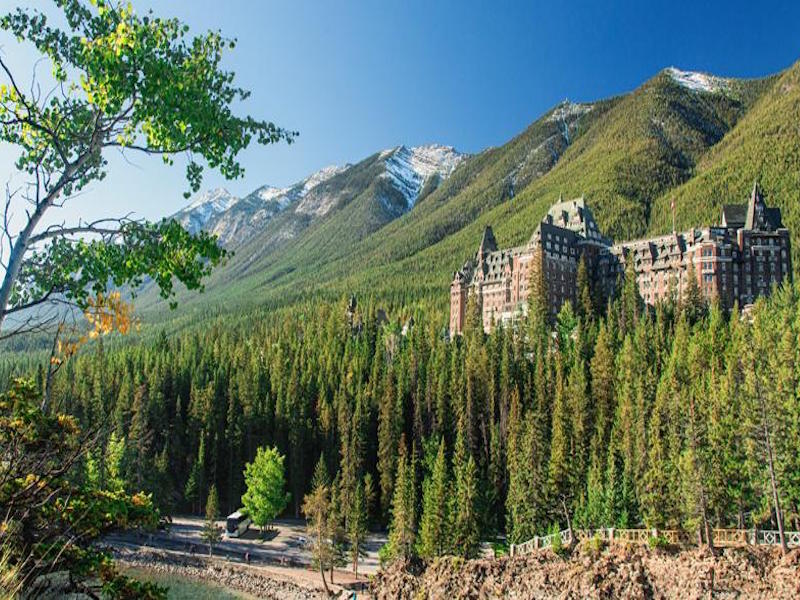 With the clean smell of crisp air, serene trails for you and your dog to trample on, sparkling rivers, surreal vibrant lakes, panoramic views from one snow-capped summit to another, it's no surprise crowded gyms during peak hours are hardly seen. Alberta knows how to play, as well as feed you (plenty more than just meat and potatoes).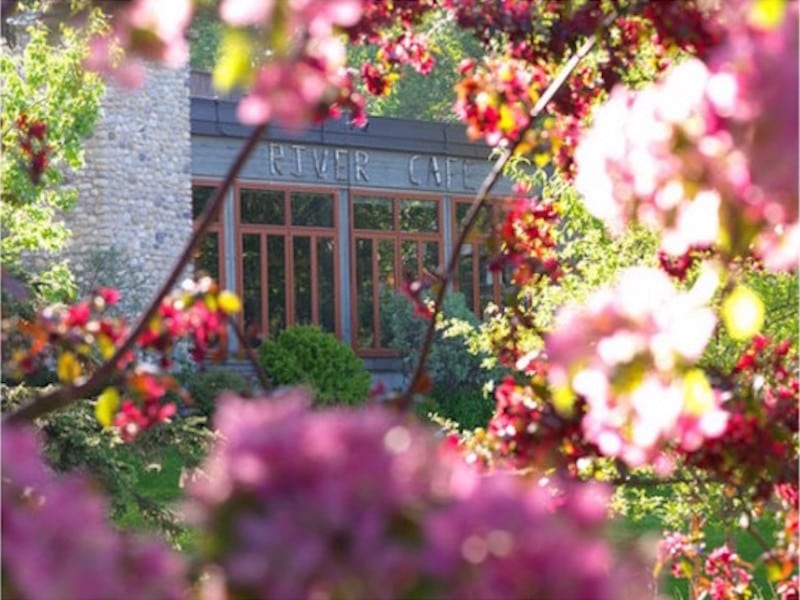 The River Walk is a two kilometer multi-use picturesque pathway on Prince Island that offers a leisurely stroll or cycle along the Bow River. Spot Canadian beavers floating along the river building their den from one of the bridges, have a picnic in a shaded grassy area, or make your way to the River Cafe, the only restaurant that sits along the pathway of the Bow River in the middle of Prince Island Park, offering micro-local ingredients often foraged in the immediate area.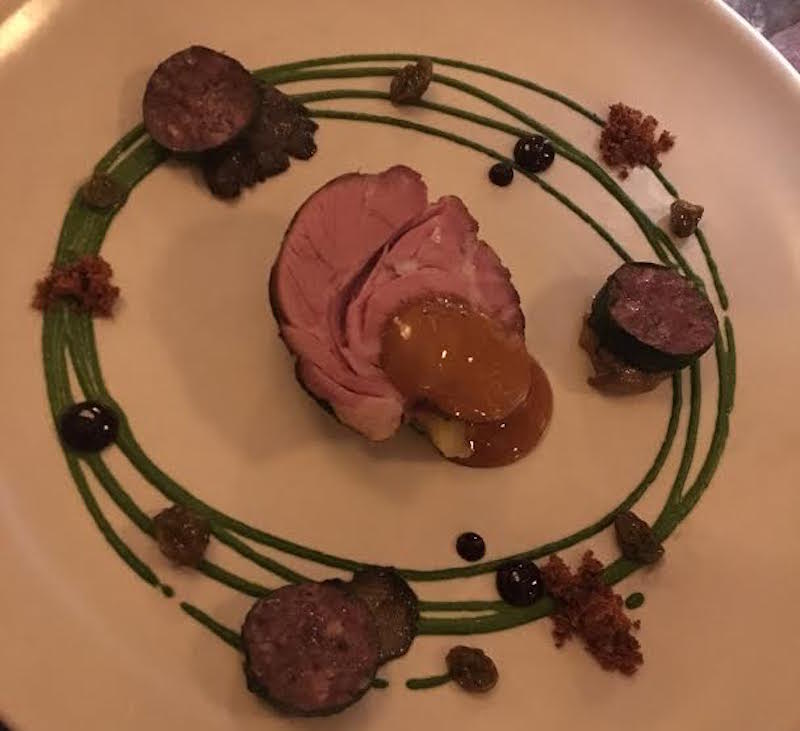 As you enjoy the tranquil views from the taxidermy decorated cabin setting, the culinary team is hyper-focused behind the open kitchen. Chef Mattias Fong truly brings authentic yet understated Canadian flavors to the plate with a style that is both fresh and comforting. Though some dishes seem daring to try, Chef Fong entices his guests by preparing it in ways that are familiar and creative. Using the plate as his canvas, he paints an environment around the subject. An example of such a dish; wood grilled goat neck over foraged stinging nettle, ash baked potatoes, juniper sausage, oyster mushrooms, fried milk, and preserved okanagan grape. It almost creates a scene in your mind, where you can literally taste your imagination.
As the taste of the meal lingers, head back along the illuminated River Walk path and spot the surrounding ingredients and take in views of the Calgary skyline.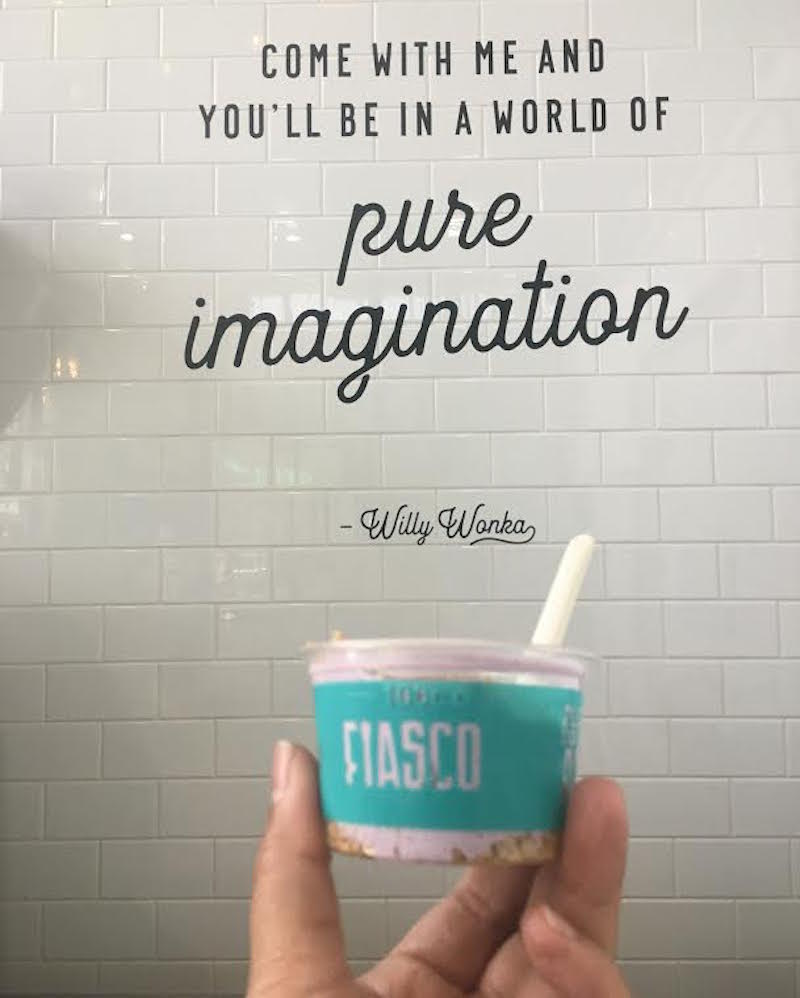 With a 2017 SOFI (Specialty Outstanding Food Innovation) award, it's no wonder Fiasco Gelato has grown to become a local cult favorite. Fiasco has created an impressive 1,500 flavors and counting! At the its headquarters, enter a Willy Wonka-meets-tech vibe, where the cheerful gelato experts will offer heaping spoons of the flavors-of-the-day. And if you want to learn how Fiasco makes their magic, take a gelato making class where you can learn how all the carefully sourced ingredients come together to create a fresh batch. After all that hard work and heavy lifting, there'll be plenty to go around for you, your friends, and the rest of the line that's waiting for a scoop on a hot day!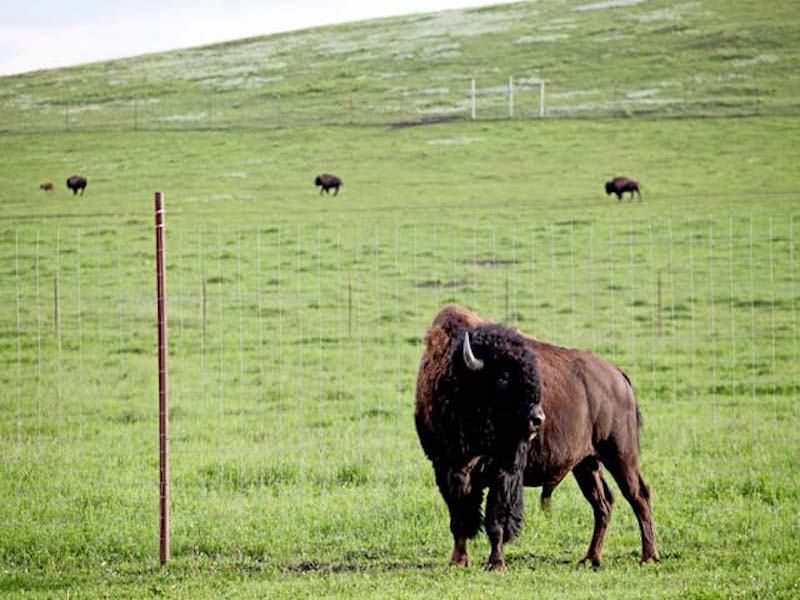 Nestled in the vast rolling hills sits the Canadian Rocky Mountain Ranch (CRMR). It's a sprawling 540 acres of roaming buffalo, cattle, and elk, where people travel long distances just to say hello to a few of the grazing celebrities basking out in the sun! Hop on a hay cart and follow the dirt path down to the area where you can meet the local meat. The herds are usually shy and timid, but there are the few who love the attention, so quietly and calmly, get close enough to get that selfie!
Game meat, such as elk and bison, are some of the lesser consumed meat in western countries, but eating these meats as an alternative to the usual livestock meat has its benefits; premium quality with quality control from pasture to plate, natural with no steroids or hormones, open range raised, healthy – low in fat, calories and cholesterol and a good source of protein and iron, mild in taste and not gamey, consistently tender and flavorful.
CRMR not only raises their meat for local restaurants and retail, they also make their own products such as bison jerky and elk antler capsule supplements (elk antlers are a renewable resource, as the elks shed their antlers every year). Surprisingly, elk antlers contain amino acids, a number of hormones, glucosamine, and anti-inflammatory agents all in one capsule. Another great reason to make game meat more part of your diet.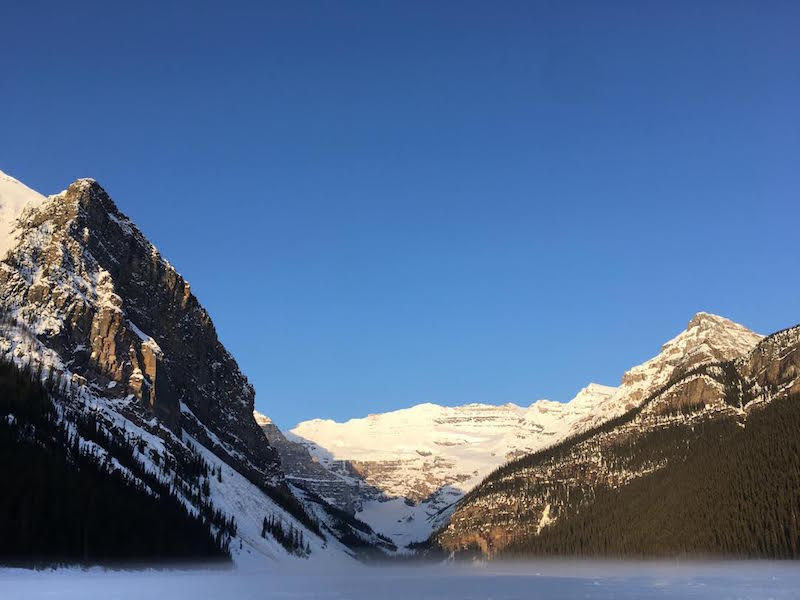 The three hour scenic drive from Calgary to Banff National Park is worth the time and the battery consumed capturing the grand views as you make the ascent. Feel the climate change as you also start to see first snowfall, or remnants of, gradually get more noticeable in altitude. Banff National Park is a well known and favorite destination for both locals and international visitors during all seasons, but ski season at Lake Louise is the most popular. Unlike neighboring ski resorts and other well known ski destinations in the U.S., Lake Louise Ski Resort has 4200 acres of pristine wilderness and varied terrain. It is family friendly, but also offers a challenge to the more daring and advanced with many half pipes, chutes, glades, gullies, and remote bowls to choose from. During the warmer seasons, visit the actual Lake Louise and marvel at its almost neon, iridescent aqua blue waters, learn about the terrain and medicinal values of the surrounding plants and forest growth as you go on an indigenous interpretive hike, or cycle through endless paths through the mountains and along the rivers. No matter what time of the year, Banff has something adventurous to offer.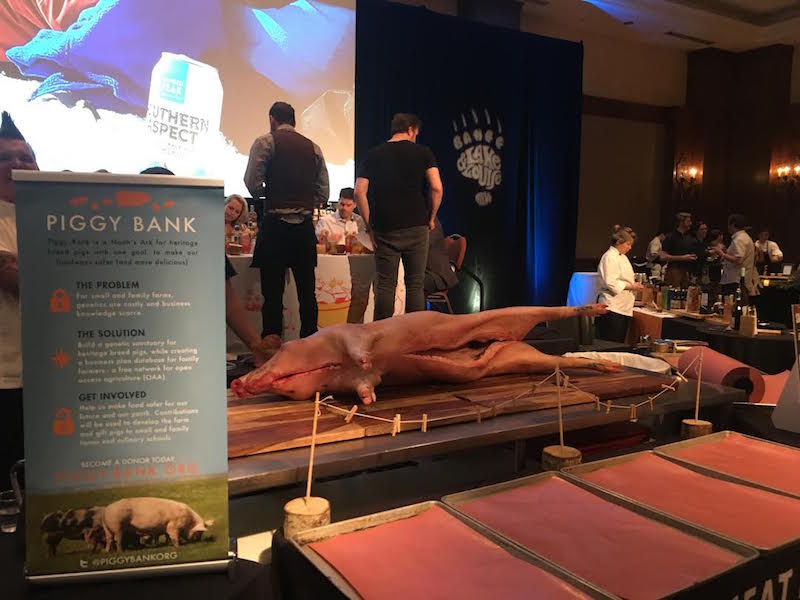 Cochon555 2018 tour made their debut in Canada at the Fairmont Hotel in Banff National Park. It was a successful event celebrating Canadian fare, chefs, restauranteurs, purveyors, winemakers, and distillers. The all-day event offered an outstanding plethora of featured dishes by competing chefs each representing their respective restaurants. The highlight of the event went as far as a butchering performance. A humanely raised hog was donated by a local rancher, and all cuts (no part was wasted) were auctioned off. Cochon555 plans to include Canada as part of their annual tour in the upcoming years.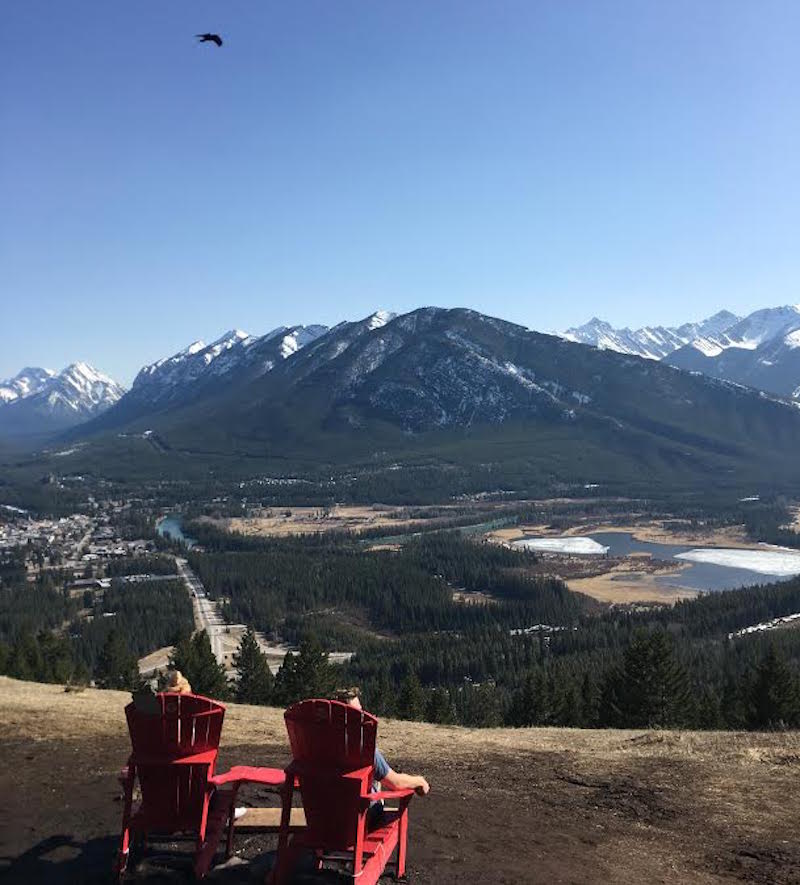 Alberta is a unique destination for those who adventure in the outdoors year round, but during the colder seasons is when Alberta is a land of grandeur and good grub.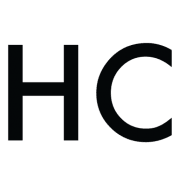 Reena Retuta
As a Culinary Adventurist, getting her hands into food before it gets onto the plate comes naturally to Reena. She spit-roasted her first whole pig at the age of eight, harvested hazelnuts in Italy, butchered a lamb at a ranch in Australia, spent a summer splitting open live lobsters at a traveling pop-up kitchen in Holland, and visits a small vineyard along the central California coast to make wine and olive oil each year. She's determined to find the elusive white truffle in her lifetime. A graduate from the University of Gastronomic Sciences in Italy, Reena holds a deep appreciation for cultural traditions in food, and her favorite simple pleasure is sharing a meal al fresco.