Laura Davis makes zucchini pancakes so good you'll probably need two batches to have some for toasting the day after.
By Laura Davis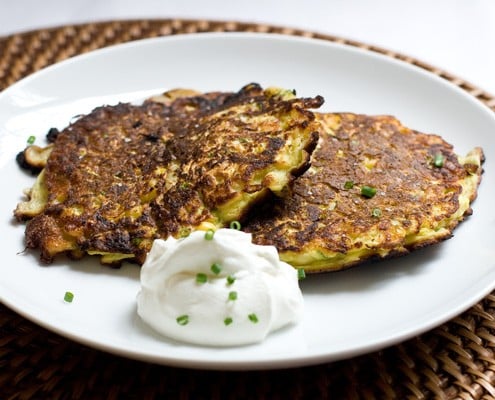 For thousands of years zucchini has been part of the Central and South American diet but has only been a widely consumed vegetable in North America for about 30 years.  The variety that is grown here is a green Italian squash.  There are many types of zucchini grown these days but the most common is still the summer green zucchini.  It can grown up to a meter long but is best picked around 8 inches (20 cm) while the seeds are still soft and small.  In honor of this prolific vegetable, here is a recipe for zucchini pancakes that does this mild vegetable justice.
Many zucchini pancake recipes require frying in 1/4 inch or so of oil and need to be eaten right away because, well, they are fried. They tend to become a little spongy and oily tasting the next day. That is the nature of most fried foods.  They are still good, just not the same as freshly made.  I wanted to change up the recipe some so they would cook more like a regular pancake with less oil/butter in the pan but, of course, I want the same great flavor.  Some pancakes are delicious to pop in the toaster the next day and smear with a little butter or jam for a snack or light breakfast.   Why can't Zucchini pancakes be like that?  I couldn't think of one good reason so I got to work.  Like making pancakes is hard work!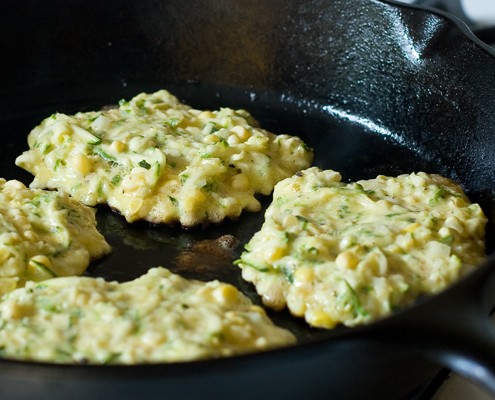 My method for this recipe was to increase the zucchini, onion and eggs and add corn (some chopped up red pepper would be a nice addition).  I added a little more flour because the zucchini has a tendency to seep and the batter becomes thin. There is no added butter or oil except what is used in the pan to cook them making them a bit more healthy. I also scraped the corn cob with the dull side of a knife to "juice" it for that delicious corn nectar that lives there.  The first batch was a total success (a rare occurrence to be happy the first time!) and disappeared quick.  That can happen when there is a hungry son lurking around.
This savory cake goes very well with either sour cream or plain yogurt topped with chopped chives.
A Southern Table: Zucchini Pancakes
This savory side dish makes good use of summer's bounty of zucchini and can be tossed together as quickly as regular pancakes.
Ingredients
3 medium zucchini (*see note),
about 4 cups (500 g) grated
2 corn cobs, kernels removed (optional)
4 tablespoons onion, finely chopped
3 large eggs
½ cup (50 g) flour
2 teaspoons baking powder
1½ teaspoons kosher salt
½ teaspoon fresh ground pepper
2 or 2 tablespoons chopped parsley (optional)
Butter and olive oil for frying
Instructions
Toss veggies together. Beat eggs together and mix into the veggies. Mix flour, baking powder, salt, pepper and parsley (if using) in a separate bowl.
Add 1 tablespoon of oil and 1 teaspoon of butter to a heated saute pan (I used an iron skillet). Drop large spoonfuls (approximately ⅓ cup) into the pan. Allow to cook until you see browned edges and flip. They are done when you lightly touch them in the middle and it springs back.
These are seriously delicious and are good plain or with sour cream or plain yogurt smeared on them. Don't hesitate to sprinkle some freshly chopped chives over the sour cream or yogurt. More goodness!
Notes
*This is subjective because some zucchini are HUGE, medium zucchini are 6 to 8 inches long. We are having a dry spell this year so the zucchini have been on the thin side, so it is best to use your good judgement. Exact measurements are not imperative for this recipe. Liquid will pool at the bottom of the bowl as it sits while you are making the pancakes. It is best to stir the mix before placing the pancakes in the pan but don't worry about trying to incorporate all the liquid. It will continue to collect at the bottom of the bowl. Just toss the excess liquid when the last pancake is done.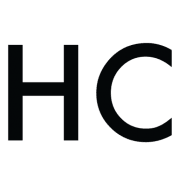 Laura Davis
Laura Davis is the author of the blog Sweet Savory Planet and has a life long culinary passion with southern roots originating in her home state of Alabama. She has a degree in nutrition from University of Texas at Austin.