Gin is often our go-to spirit of the summer. It's refreshing and so versatile. Here's a gin cocktail for every palate.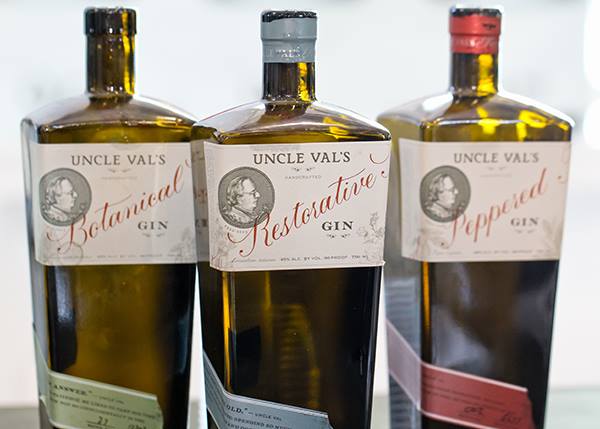 Each gin maker touts its own blend of botanicals and Uncle Val's is no different in that respect. But the small-batch maker inspired by Tuscan cuisine is making the first peppery gin that we have every tried. With currently three smooth gins in the portfolio, there truly is one for everyone. Check out three cocktails you can enjoy this summer:
Blood Orange Vanilla Negroni with Uncle Val's Botanical Gin
The botanicals of this gin were inspired by favorite gardening and cooking ingredeints often found in Tuscan homes. You'll get notes of the classic juniper, but also cucumber, lemon, sage and lavender. It's a warm, bright gin that is perfect for this refreshing take on the negroni.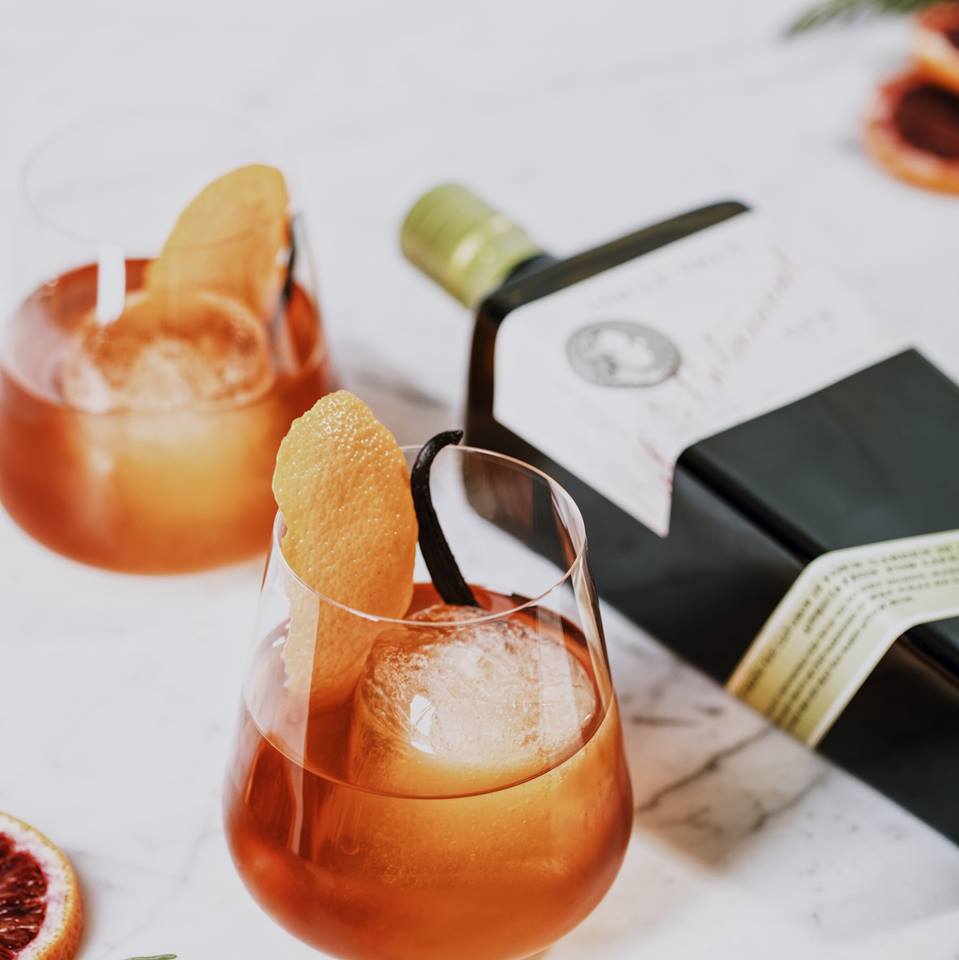 Blood Orange Vanilla Negroni
1.0 OZ. UNCLE VAL'S BOTANICAL GIN
.75 OZ. SWEET VERMOUTH
.75 OZ. LUXARDO BITTER BIANCO INFUSED WITH BLOOD ORANGE AND VANILLA BEANS
Method
Build gin, vermouth, bitter liqueur and vermouth in a cocktail mixing glass, stir about 20 revolutions with a mixing spoon. Strain with a Hawthorne strainer over a large ice cube in a double old-fashioned glass. Garnish with a slick of an orange peel and a piece of dried vanilla bean.
Luxardo Bianco Bitter Infusion
Slice rounds of 1.5 blood oranges, split one vanilla bean and combine with 12 oz. of Luxardo Bianco Bitter in a sealed jar. Leave on the counter at room temp for 1 day, shaking the jar periodically. Then, place in refrigerator for 2 days with continued shaking. On the fourth day remove the fruit and vanilla bean and double strain.
Restorative Collins with Uncle Val's Restorative Gin
If you love a crisp drink, this Restorative Gin should be your go-to. Its bright taste brings elements of cucumber, citrus and rose petals to cocktails. Try this refreshing take on a Collins.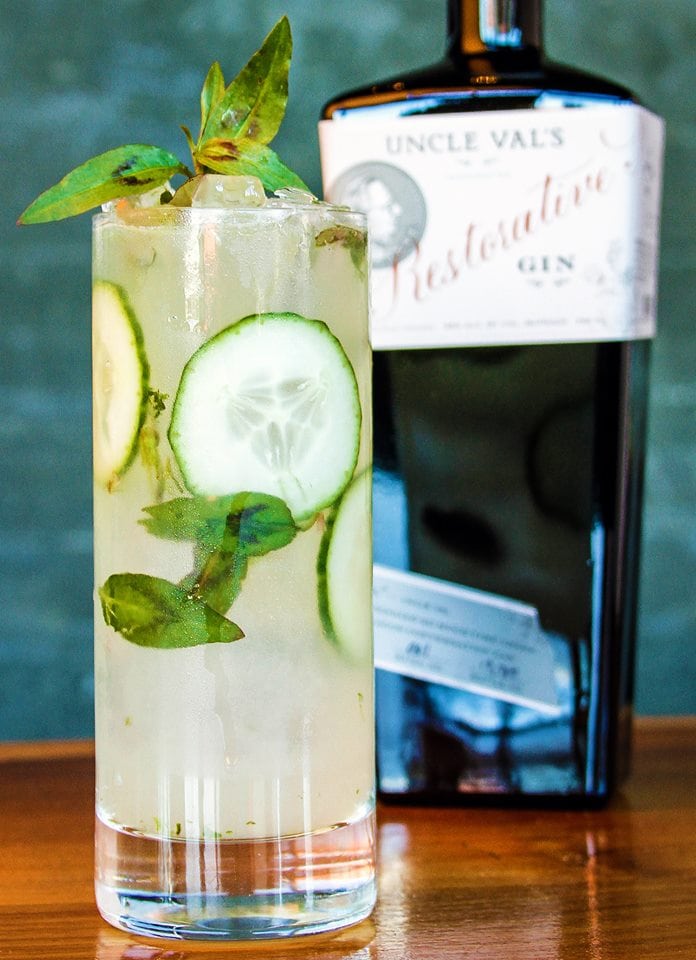 Restorative Collins
1.5 oz. Uncle Val's Restorative Gin
.75 oz. Lime
.33 oz. Cardamom Syrup
.5 oz. Cucumber Water
Splash Seltzer
Method
Muddle 5 leaves fresh Vietnamese Coriander (AKA Rao Ram) then execute collins style with slivered cucumber and Rao Ram garnish.
See Also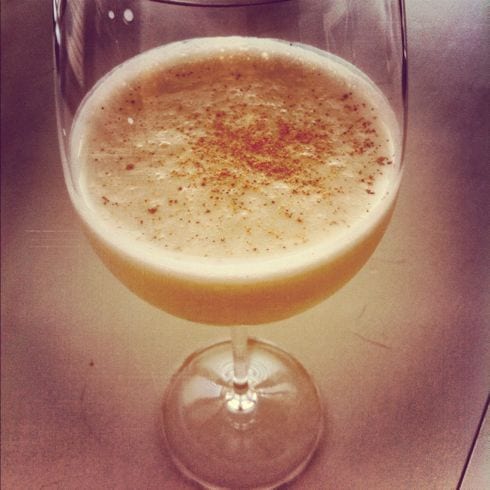 Spicy Mango Tonic with Uncle Val's Peppered Gin
If you enjoy a tickle of spice and savory cocktails this gin is sure to be a hit. We absolutely loved this unique bottle. It's great for sipping and lends vegetal bell pepper, savory pimento pepper and tickling black pepper flavors to your drink. Try it in your next Bloody Mary or switch up your usual gin and tonic with the recipe below.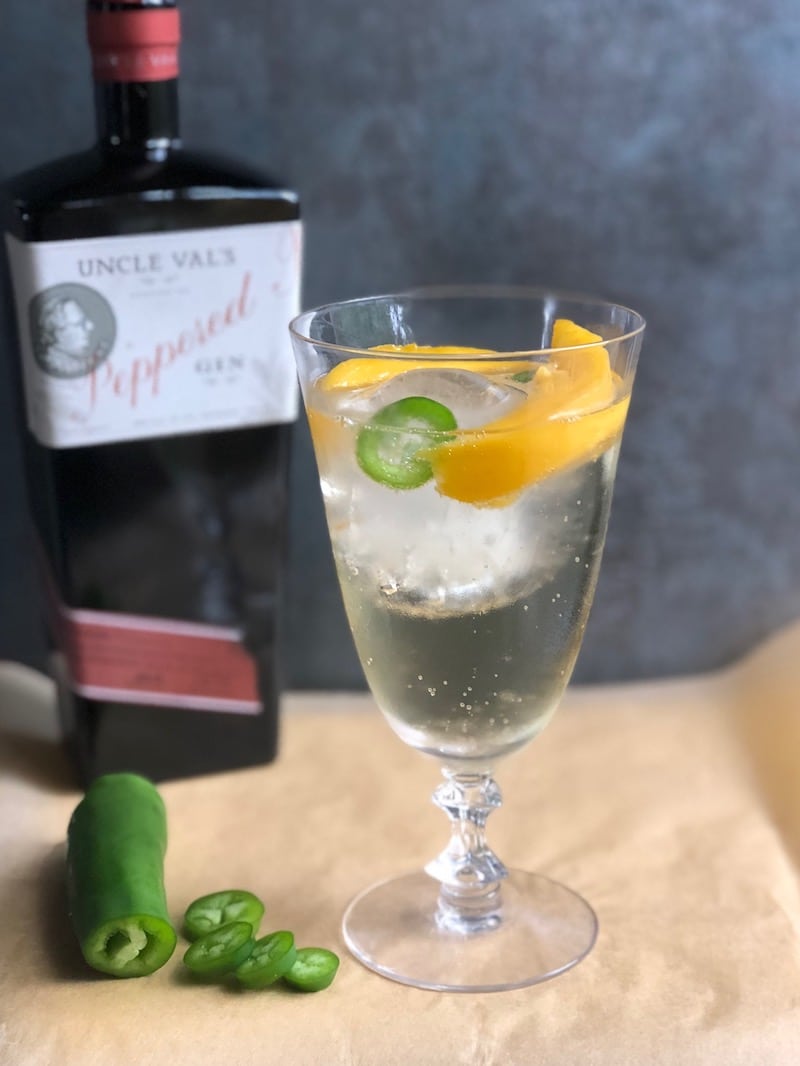 Spicy Mango
1 part Uncle Val's Peppered Gin
3 parts Tonic Water
Mango slices, to garnish
Jalapeño slices, to garnish
Place mango and ice in a glass. Pour gin and tonic over top. Garnish with jalapeño slices.
If you'd to sweeten the drink a tad, muddle the mango with the ginger and strain over ice and add the tonic and pepper slices.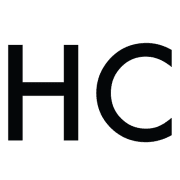 Honest Cooking
The Honest Cooking editorial team handpicks inspiring culinary stories to share with you that we think are beautiful. As an international online culinary magazine with the ambition to truly change the face of online food media we hope to create an inspiring place for serious culinary debate, salivating recipes, interesting food news and international food-fun.