No way to liven up taco night like incorporating fresh fish and fun, new flavor combos. These recipes mix and match ingredients for a spread that's healthy and soul-soothing all at once.
This article has been posted with permission and originally appeared as 10 Delicious Ways to Dress Up Fish Tacos on Relish.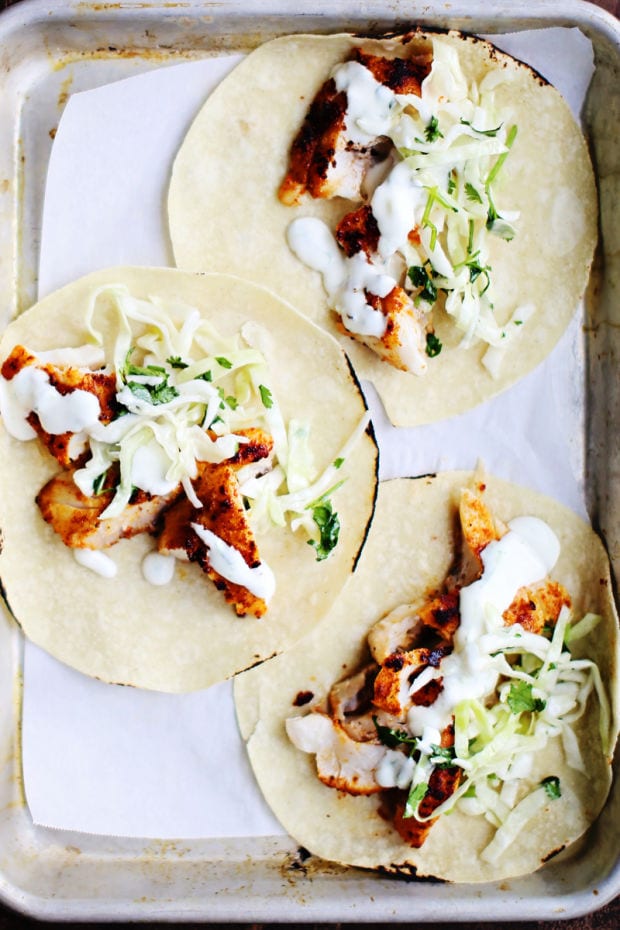 www.foodess.com
Spicy Fish Tacos with Cabbage Slaw + Lime Crema
With cayenne pepper, cumin and paprika to taste, this 15-minute meal is the perfect go-to for a nutritious weeknight pick-me-up. See the recipe.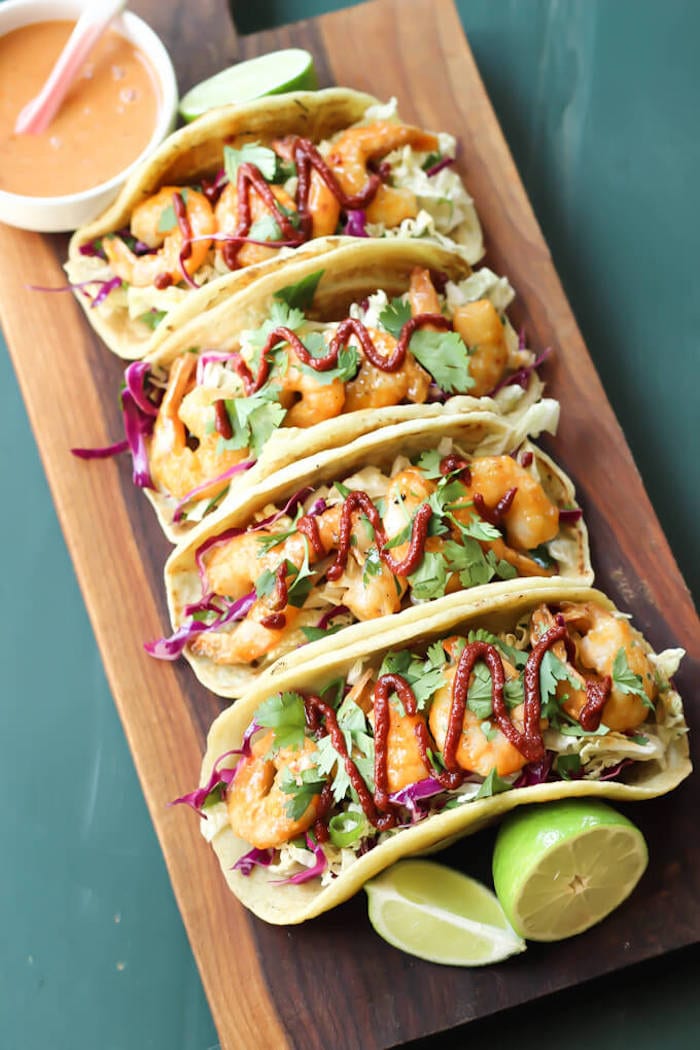 www.wickedspatula.com
Bang Bang Shrimp Tacos
Okay, so we know shrimp technically isn't a fish, but when it comes to seafood tacos, we're not prepared to discriminate… See the recipe.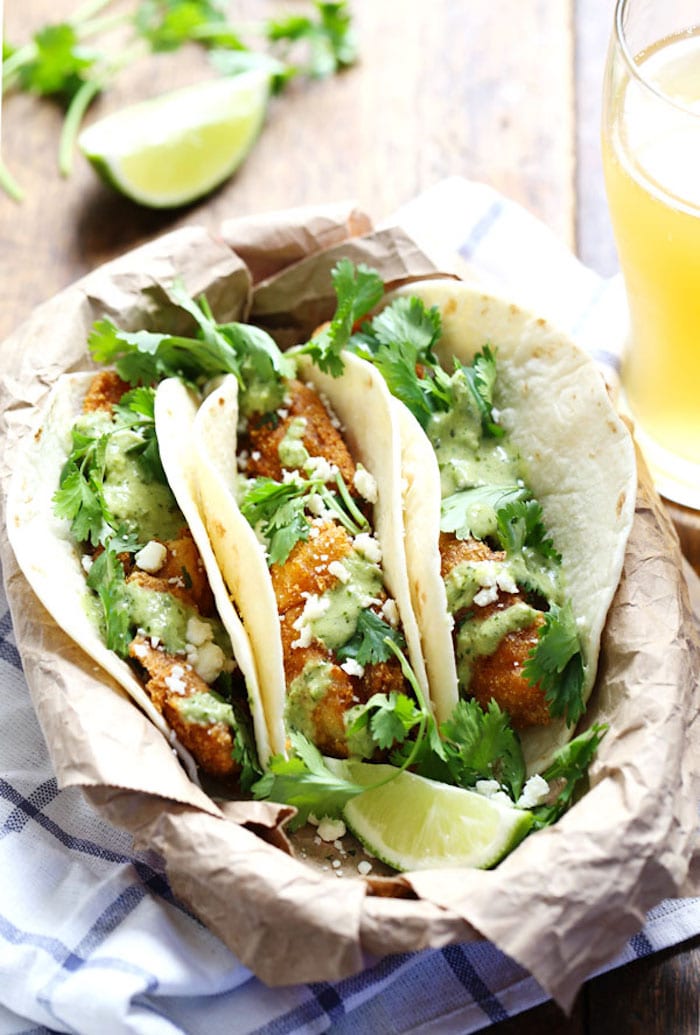 www.pinchofyum.com
Crispy Fish Tacos with Jalapeño Sauce
C'mon, how can you say no to beer battered fried fish wrapped in a warm tortilla? See recipe.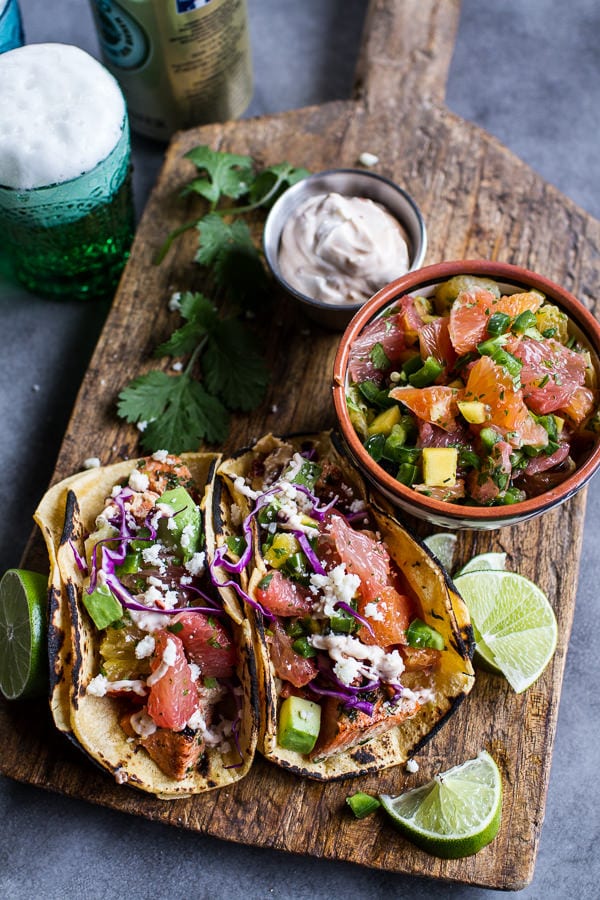 www.halfbakedharvest.com
Cuban Fish Tacos with Citrus Mango Slaw + Chipotle Lime Crema
Where do we sign up? These tacos have so much great flavor. See the recipe.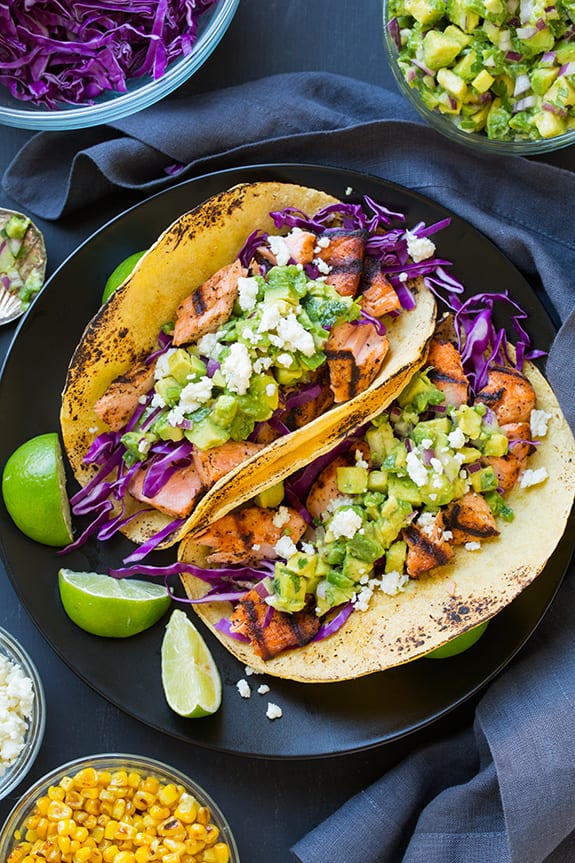 www.cookingclassy.com
Grilled Salmon Tacos with Avocado Salsa
Garnish with some tasty Cotija cheese, and you've got yourself a meal that just won't quit. See the recipe.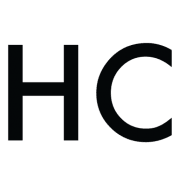 Relish
Offering more than 14,000 recipes plus features and DIYs on cooking, dining and entertaining, Relish celebrates America's love of food. Relish is about honoring cooking traditions while exploring new trends and ideas, which is why millions of people turn to both Relish.com and Relish Magazine for special occasion recipes, quick and easy weeknight suppers and culinary adventures.