30 candy wonderlands from across the states guaranteed to give you a super-sweet sugar rush.
By Jennifer M. Wood
This article has been posted with permission and originally appeared as The 30 Best Candy Stores in America on Relish.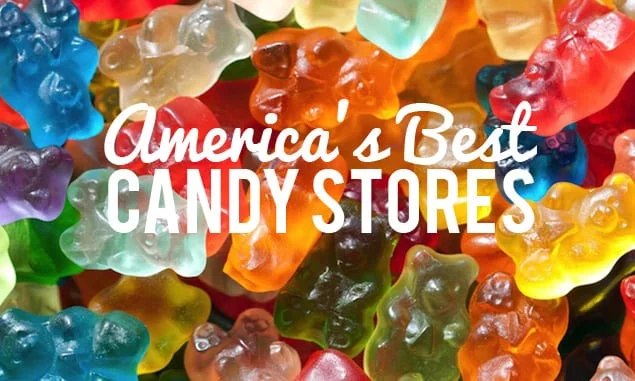 We Want Candy…
Truth be told, candy is a hot topic at any time of year. But there's something about the month of October—when Halloween looms—that brings out the sweet tooth in all of us. And while we may be just a smidge too old to don a costume and go door to door begging for treats come October 31st, we can take a trip down candy-coated memory lane with a visit to an honest-to-goodness candy shop. Didn't think those still existed? They certainly do—and chances are there's one just a short drive away. Here are our picks for The 30 Best Candy Shops in America that are all treats, no tricks.
IT'SUGAR
Location: Nationwide
Website: ItsSugar.com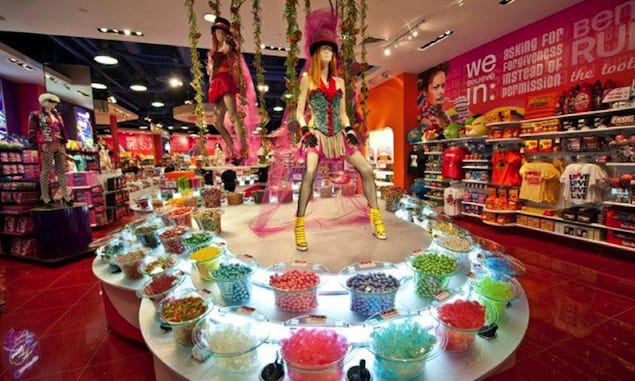 Photo courtesy of IT'SUGAR
Bigger is better at IT'SUGAR, the nationwide candy store chain that blends fantasy and sweet treats in unexpected—and often gigantic—ways. Founded in 2006, IT'SUGAR now boasts more than 70 stores worldwide, from Las Vegas to London, where you'll find aisle upon aisle of candy novelties, be they chocolate, gummy or something else completely. But where the store is most impressive is in its selection of giant candy, including a one-pound York Peppermint Patty, the world's largest box of Nerds and a whopping five-pound gummy bear that is 1,000 times the size of its tiny predecessor.
Shane Confectionery
Location: Philadelphia, PA
Website: ShaneCandies.com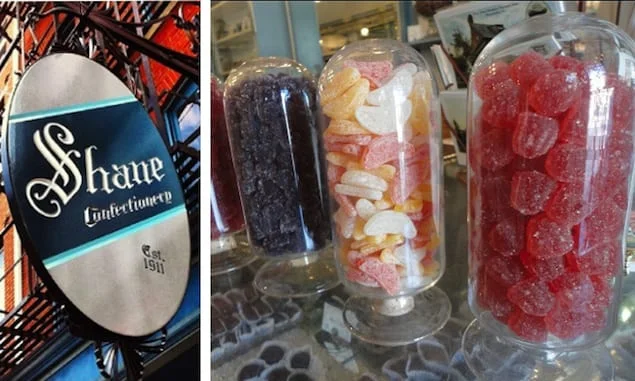 Photo courtesy of Shane Confectionery
Opened in 1911, Shane Confectionery is one of the country's oldest continuously-run candy companies. Located, appropriately enough, in Philadelphia's Old City neighborhood, the elegant shop—which features custom woodwork, stained glass and curved windows—has been cooking up a range of confections on-site for more than a century. Homemade chocolates, brandied cherries, nonpareils and licorice are among Shane's most popular delicacies.
Dylan's Candy Bar
Location: Nationwide
Website: DylansCandyBar.com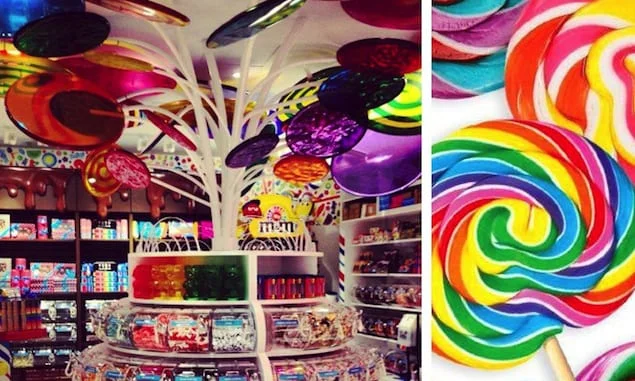 Photo courtesy of Dylan's Candy Bar
It's hard not to be jealous of Dylan Lauren, the vivacious daughter of famed fashion designer Ralph Lauren, who channeled her love of all things candy-coated into a bona fide business empire more than a decade ago. A dream since the age of five, Dylan's Candy Bar opened in New York City in 2001 and has since expanded to outposts in East Hampton, Los Angeles and Miami Beach—not to mention a thriving online business. From the latest candy inventions to old-school favorites (think wax lips and cola bottles), Dylan's carries more than 7,000 kinds of confections. Yep, 7,000!
Albanese Confectionery
Location: Merrillville, IN
Website: AlbaneseConfectionery.com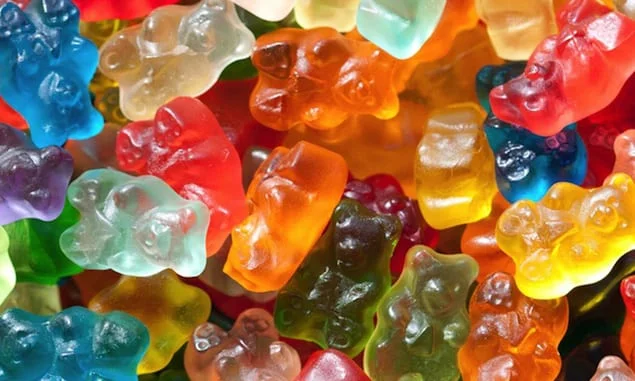 Photo courtesy of Albanese Confectionery
Yes, Indiana's Albanese Confectionery sells a range of premium chocolates and freshly roasted nuts. But most people come here for one thing: the gummies (which have been called some of the world's best)! And it's not only bears; there are worms, butterflies and frogs, too. And in a range of unique flavors, including Concord grape, Granny Smith apple, wild cherry, blue raspberry, pink grapefruit, black cherry and strawberry-banana. Diehard gummy lovers will appreciate the chance to take a free tour of the factory, too, to witness the work that goes into creating these adorably addictive (and delicious) treats.
Sweet! Hollywood
Location: Los Angeles, CA
Website: SweetLosAngeles.com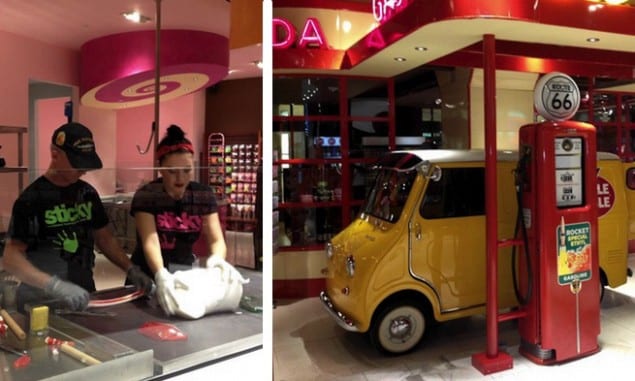 Photo courtesy of Sweet! Hollywood
Like any Hollywood production, this one is organized by genre: among the store's individual candy boutiques are Rick O'Lish, Wonka, Sticky, Yucky, Stay Puft, Lollywood and Tinseltown. With so much candy, you may want to try before you buy. Which is where the store's smattering of Tasting Machines come in handy, letting you sample candy bars from Italy, Poland and Russia. Located in the heart of Hollywood, just steps from Grauman's Chinese Theatre and the Hollywood Walk of Fame, Sweet! Hollywood is the candy equivalent of a big-budget movie: big, loud and tons of fun.
Schimpff's Confectionery
Location: Jeffersonville, IN
Website: Schimpffs.com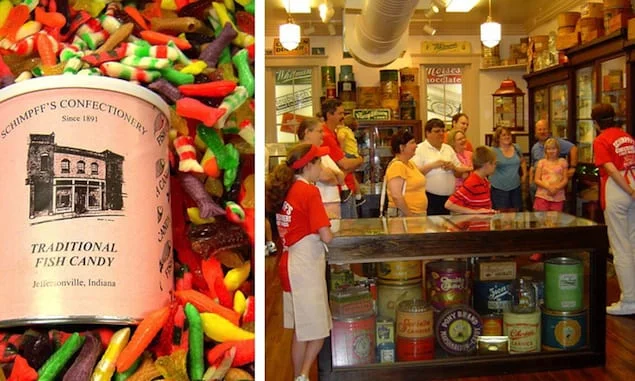 Photo, courtesy of Schimpff's Confectionery
Opened in 1891, Schimpff's Confectionery is one of the country's oldest, continuously operated, family-owned candy companies. One look inside and it's easy to see why it has stuck around: the place has got some seriously old-fashioned charm, right down to the working soda fountain, glass candy jars and tin ceilings. And if all that doesn't transport you back to a kinder, gentler time in candy history, the store's Candy Museum—which features thousands of pieces of candy memorabilia and has been featured on the History Channel's "Modern Marvels"—will certainly do the trick!
Amy's Candy Bar
Location: Chicago, IL
Website: AmysCandyBar.com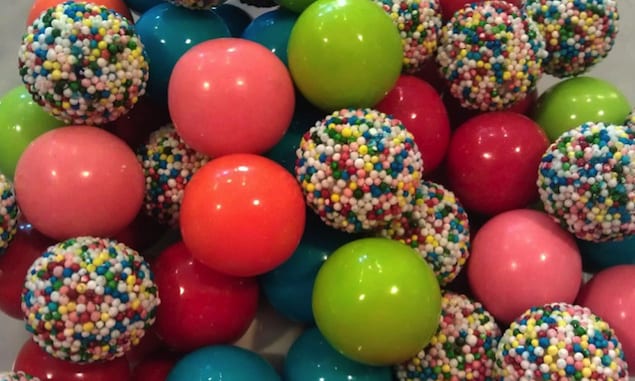 Photo courtesy of Amy's Candy Bar
The merchandise in Amy's Candy Bar, located in Chicago's fashionable Lincoln Square neighborhood, is almost too pretty to eat. Almost too pretty. In addition to a tantalizing selection of 200-plus chocolate, gummies, licorice, taffy, international delicacies and nostalgic treats (think candy buttons), there's also a rotating selection of frozen treats (ice creams and Italian ices) plus hand-crafted caramels, cupcakes, cookies and cakes. And it all comes courtesy of owner—and namesake—Amy Hansen, a graduate of Chicago's French Pastry School.
Economy Candy
Location: New York, NY
Website: EconomyCandy.com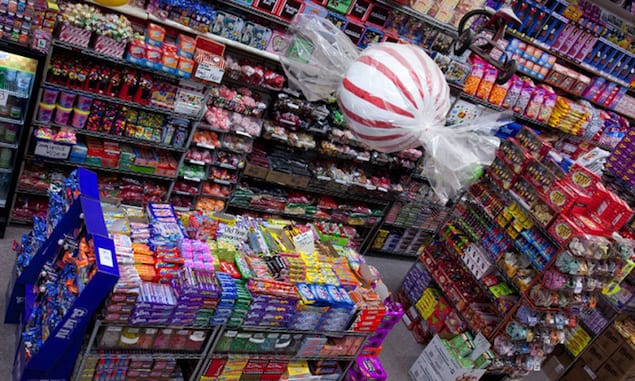 Photo courtesy of Economy Candy
There's no need to choose between quality or quantity, because at this bulk candy store on Manhattan's Lower East Side you automatically get both. For more than 75 years, Economy Candy—which Gourmet Magazine described as "The penny candy store elevated to an art form"—has been living up to its names by peddling hundreds of candies, chocolate, nuts, dried fruits and beyond, many of them stored in floor-to-ceiling self-serve bins. Sugar-free and low-calorie options are available to those with dietary preferences, too. You'll be the proverbial kid in a candy store, regardless of your age.
Ye Olde Pepper Companie
Location: Salem, MA
Website: PepperCandy.net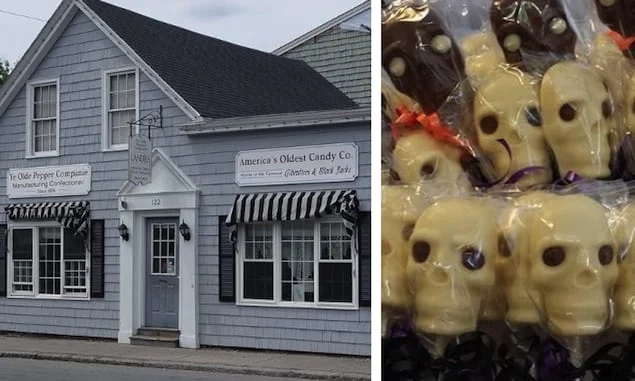 Photo courtesy of Ye Olde Pepper Companie
It all began with a shipwreck. In 1806, an Englishwoman by the name of Mrs. Spencer and her son unexpectedly found themselves in Salem, Massachusetts following an incident at sea. Looking for a way to make a living, Spencer turned to the one talent she had: candy-making. With a barrel full of sugar donated by her neighbors, Spencer created the Salem Gibralter, a melt-in-your-mouth candy similar to an after-dinner mint, which became the world's first commercially-manufactured candy. Salem Gibralters are still around today, available in both peppermint and lemon flavors, and still the cornerstone of this charming candy shop.
Big Top Candy Shop
Location: Austin, TX
Website: Facebook
Photo courtesy of Big Top Candy Shop
There's a spectacle of sweets to behold at this circus-themed candy store, which made its big debut in South Austin in 2007. And it's a feast for the eyes as much as it is the sweet tooth, with loads of circus-themed memorabilia, an old-fashioned soda fountain, more than 300 kinds of bulk candy and 2,000-plus varieties of wrapped candy.
The Best of Luck
Location: Baltimore, MD
Website: TheBestOfLuck.com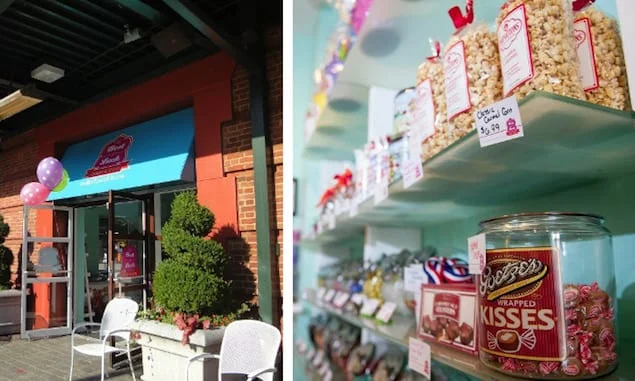 Photo courtesy of The Best of Luck
Visitors to Baltimore's Inner Harbor would do well to make a pit stop at The Best of Luck, a gift and candy store hybrid that Baltimore Magazine recently named the city's "Best Sweet Treats." Inside they're doling out dozens of hard-to-find candies by the pound, plus a great selection of old-fashioned candy bars, fresh popcorn, hand-scooped ice cream and a range of fun novelty gifts (to keep for yourself or bring back home to the family).
Nelson's Columbia Candy Kitchen
Location: Columbia, Murphys & Sonora, CA
Website: ColumbiaCandyKitchen.com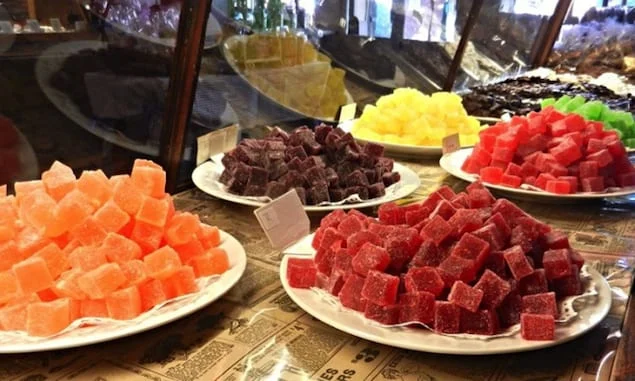 Photo courtesy of Nelson's Columbia Candy Kitchen
Local history is alive and well in Nelson's Columbia Candy Kitchen, an 85-year-old purveyor of handmade candies created in the Danish tradition, which includes utilizing the freshest ingredients, cooking them in copper kettles and cooling them on marble tables that are more than 100 years old. Visitors can even take a peek into the Columbia store's enormous kitchen and watch the candies being made on this vintage equipment. Just don't leave without sampling the goods, which include a mouth-watering menu of hard drops in flavors such as anise, clove and sassafras.
Sugar Shop
Location: Brooklyn, NY
Website: SugarShopBrooklyn.com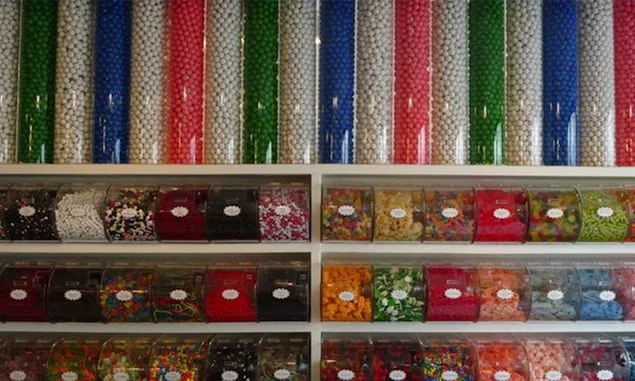 Photo courtesy of Sugar Shop
Vintage is the theme at this brightly colored candy shop in the Cobble Hill section of Brooklyn, which opened in the spring of 2012. With more than 180 self-serve items, both new and vintage, plus artisanal products from local sweets-makers (like delectable chocolates from Mast Brothers), Sugar Shop truly delivers on the idea of having "something for everyone."
Nisshodo Mochiya
Location: Honolulu, HI
Website: NisshodoMochiCandy.com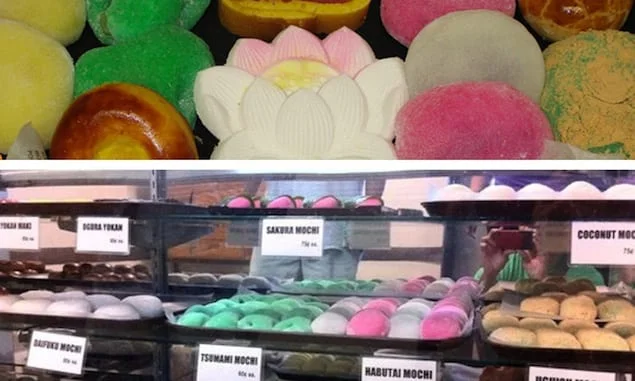 Photo courtesy of Nisshodo Mochiya
When in Hawaii… eat Japanese candy? For nearly a century, Nisshodo has been serving up a unique selection of Japanese confections, including Chi Chi Dango (a soft and chewy sweet milk mocha), Kinako Dango (a roasted soy bean powder-covered Chi Chi Dango) and handmade Manju flavored with Azuki bean, peanut butter, coconut and beyond. It's the kind of treat that you really need to try for yourself.
Robin's Candy
Location: Great Barrington & Boston, MA
Website: RobinsCandy.com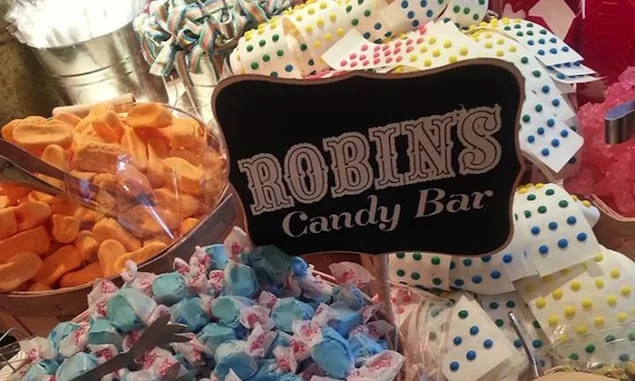 Robin's Candy—with locations in Great Barrington and on Newbury Street in Boston—is the kind of place that inflicts candy fever upon all who enter its doors. Founded by Robin Helfand, whose own grandparents owned a soda fountain and candy shop in the 1930s, the proprietor's enthusiasm for her product is infectious. Just make sure you leave enough time for browsing, as both stores are jam-packed with a range of classic and novelty candies, including New England's largest licorice collection (65 varieties in all, flown in from all over the world).
Hershey's Chocolate World
Location: New York, NY
Website: TheHersheyCompany.com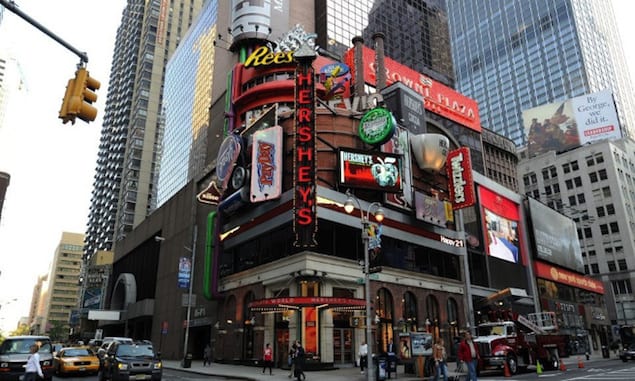 Photo courtesy of Hershey's Chocolate World
Though there are other locations of Hershey's Chocolate World—including outposts in Chicago, Dubai, Singapore and good ol' Hershey, PA—the 16-story Times Square location is a candy store like none other, more like a sweet-toothed amusement park, and the perfect match for the behemoth of a candy company that Hershey is. Bonus points for being open until midnight!
Little Flower Candy Company
Location: Pasadena, CA
Website: LittleFlowerCandyCo.com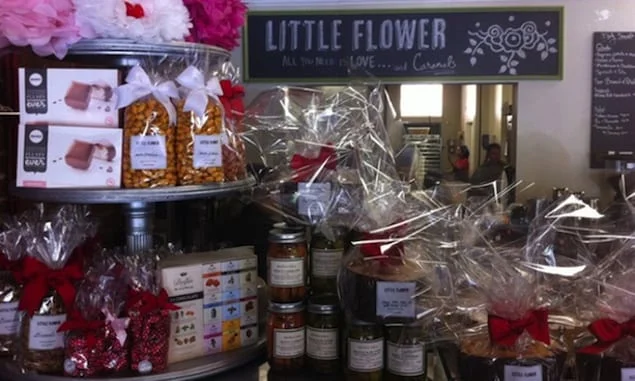 Photo courtesy of Little Flower Candy Company
This charming little cafe and candy kitchen hybrid is always crowded for a reason: sea salt caramels. Handmade from a recipe created by Little Flower's owner, Christine Moore, who trained as a pastry chef in Paris, you can try re-creating some of her best dishes at home with the help of her cookbook, Little Flower: Recipes from the Café. But you'd be hard-pressed to perfect them the way Moore has.
Candyality
Location: Chicago, IL
Website: Candyality.com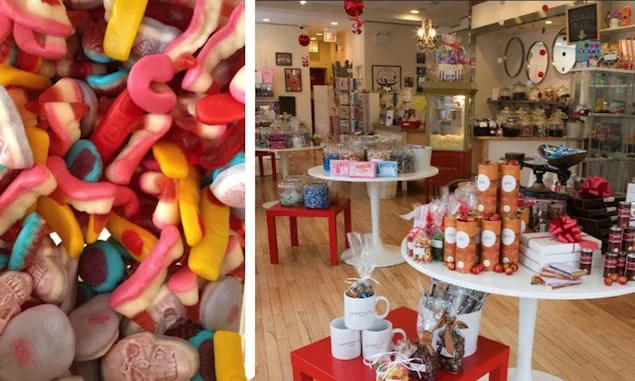 Photo courtesy of Candyality
Dubbing itself "The Sweetest Destination in Chicago," Candyality's two Chicago locations offer more than a dozen varieties of candies to suit every palette and preferred texture: Chewy, Colorful, Crunchy, Dark Chocolate, Fluffy, Hard, Licorice, Milk Chocolate, Retro, Sour, Sugary and White Chocolate. They've got thousands of bulk items, too, including M&Ms in 21 colors, 30 flavors of Jelly Belly beans and the Windy City's very first licorice bar, with varieties imported from all over the world. There's even a section of candy logo gift items—pillows, T-shirts, PJs, etc.—to show the world which brand is your favorite.
The Candy Store
Location: San Francisco, CA
Website: TheCandyStoreSF.com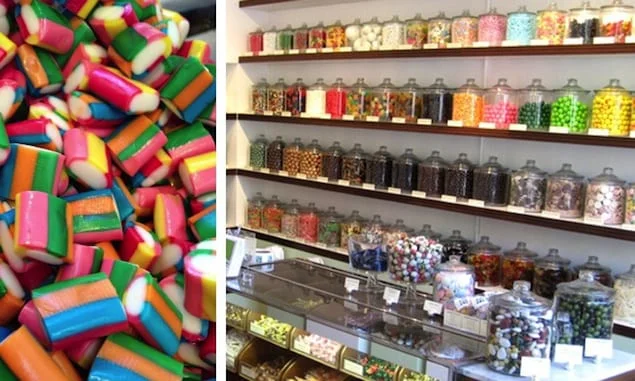 Photo courtesy of The Candy Store
Candy goes global at this shop in San Francisco's Russian Hill neighborhood, where the name and décor channel the candy stores of your childhood. The walls of this well-organized shop are lined with vintage candy jars and shelves full of classic candies. Among the more unusual treats you'll find are locally-made gluten-free black licorice Scotties, French fry sour gummies from Germany, dark chocolate sea salt caramels, Dutch mints and tutti frutti-flavored gummy chicken feet from Spain.
Carousel Candies
Location: Monterey, CA
Website: CarouselCandies.com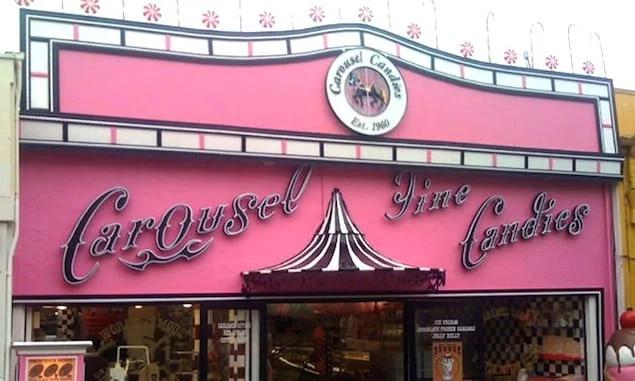 Monterey's Fisherman's Wharf is the perfect setting for a sweets shop best known for its handmade salt water taffy, which Carousel Candies has been making daily for 47 years in many flavors including boysenberry, caramel pecan, cheesecake, eggnog, molasses, piña colada, root beer and tutti frutti.
See Also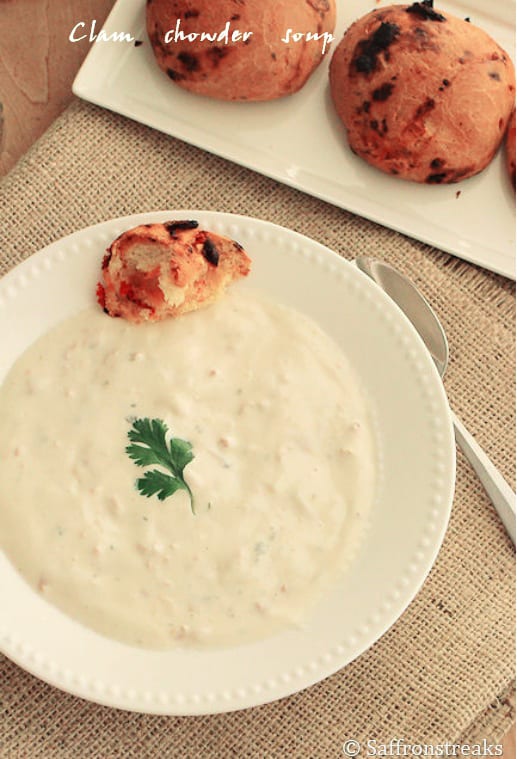 Jelly Belly Candy Store
Location: Fairfield, CA
Website: JellyBelly.com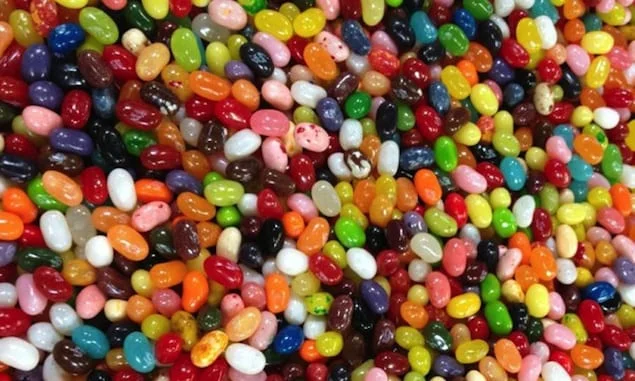 Photo courtesy of Jelly Belly Candy Store
Sure, you can pop into pretty much any local grocery store and pick up a bag of Jelly Belly jelly beans. But only in Fairfield, California—at the beloved candy brand's factory—can you take a 40-minute tour of the facilities, and see, smell and taste what it really takes to get one of their more than 150 different beans into the bag (and why that process takes more than a week). Curious? We thought you might be. But no trip to the factory is complete without a final stop at the Jelly Belly Candy Store, where you can taste new flavors at the Sample Bar and take a bag (or 10) home with you.
Papabubble
Location: New York, NY
Website: PapabubbleNewYork.com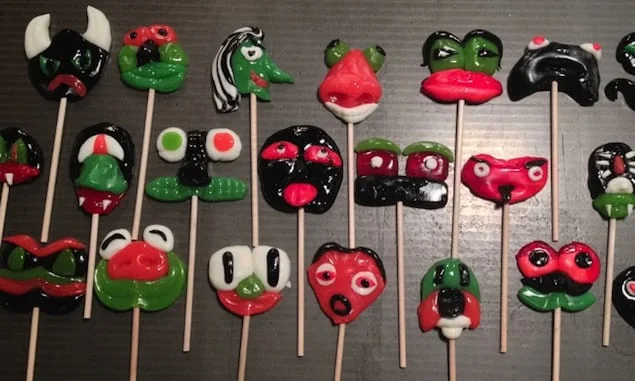 Photo courtesy of Papabubble
Papabubble is not your grandmother's candy shop. Located on Manhattan's Lower East Side, the shop redefines "the art of candy-making." With its origins in Barcelona and additional shops in Amsterdam and Tokyo, Papabubble's resident candy-pullers twist and mold their sugary creations into all sorts of authentic shapes—from animals to vehicles to dental hygiene accessories—and in a variety of flavors, too (including cinnamon, licorice, mint, anise, lime and strawberry).
Chutters
Location: Littleton, NH
Website: Chutters.com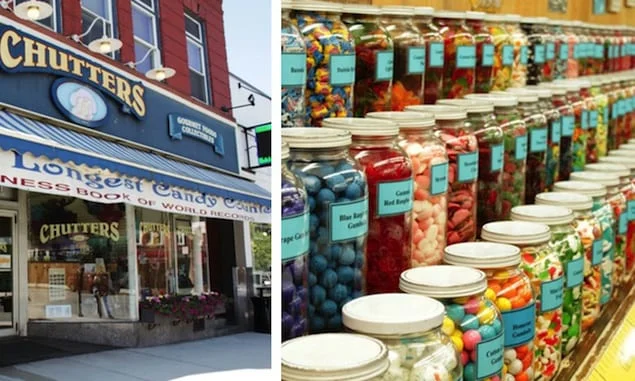 Photo courtesy of Chutters
If you happen to find yourself in Littleton, New Hampshire, it's probably not by accident. And if you do, you're in luck. Because the tiny town at the edge of the White Mountains boasts its own little Candyland in Chutters, a fun-loving candy store filled with sours, gummies, chocolates, caramels and beyond—and all of it served up at the world's longest candy counter (measuring 112 feet). Candy-color us impressed!
Windy City Sweets
Location: Chicago, IL
Website: WindyCitySweets.com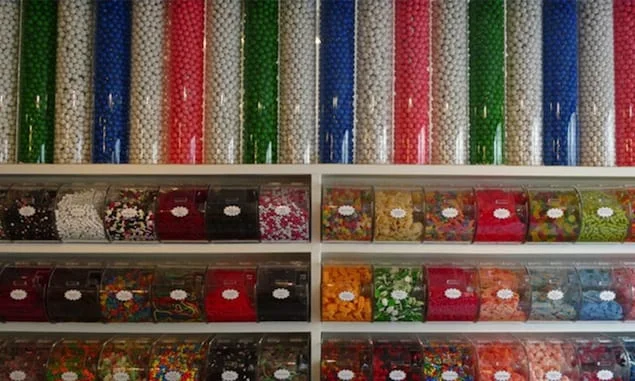 Photo courtesy of Windy City Sweets
It's mostly about chocolate at this Chicago candy store, with treats handmade on site daily. Among the store's most popular treats are a range of milk or dark chocolate-covered fruit slices, dark chocolate marzipan, chocolate-covered pretzels (milk, dark, white or toffee) and even the occasional chocolate-covered Twinkie. There's a nice selection of Jelly Belly beans and hard candies, too, including low-calorie and sugar-free varieties.
Richardson's Candy Kitchen
Location: Deerfield, MA
Website: RichardsonsCandy.com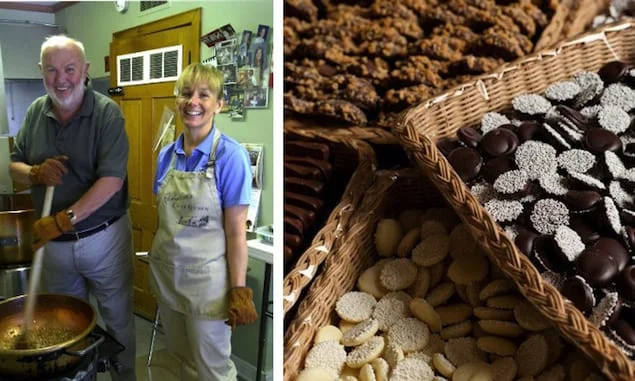 Photo courtesy of Richardson's Candy Kitchen
Time your visit to Richardson's Candy Kitchen correctly and you just may catch a glimpse of the shop's owners cooking up their daily selection of candies. Just be warned: the process starts early, as there's lots of melting and tempering to be done before these candies are ready to be served up to the public. Among the store's many delicious offerings are handmade creams, truffles, mints, cordials, caramels, pretzels and fudge (which is cooked 100 pounds at a time in an antique copper kettle).
The Candy Store
Location: Albertson, NY
Website: TheCandyStoreOnMainStreet.com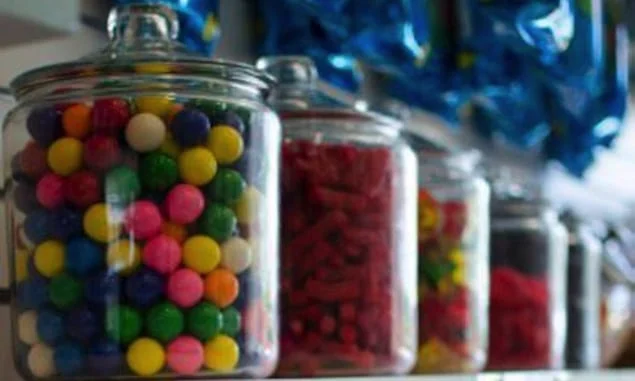 Photo courtesy of The Candy Store
The Candy Store on Long Island is as much a place for kiddie birthday parties as it is a spot for browsing a wide selection of bulk and wrapped candy, with special attention given to vintage candies of your youth. Regular activities, like String Your Own Candy Necklace or Make Candy Sushi, are fun for the whole family, too.
Harbor Candy Shop
Location: Ogunquit, ME
Website: HarborCandy.com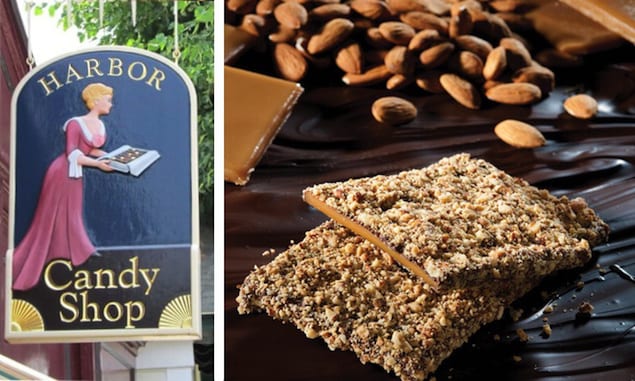 Photo courtesy of Harbor Candy Shop
This traditional-style candy shop on the coast of Maine has been a Pine Tree State tradition for 57 years. And while customers from all over the world flock to the store for its chocolate bars, chocolate-covered fruits, fudge, truffles and caramels, it's got one unique feature that makes it a particular standout: vegan candy! Truffles, barks, brittles and bars—if they make it for the masses, they make it for non-dairy-eaters, too.
Jagielky's Homemade Candy
Location: Ventnor & Margate, NJ
Website: JagielkysCandy.com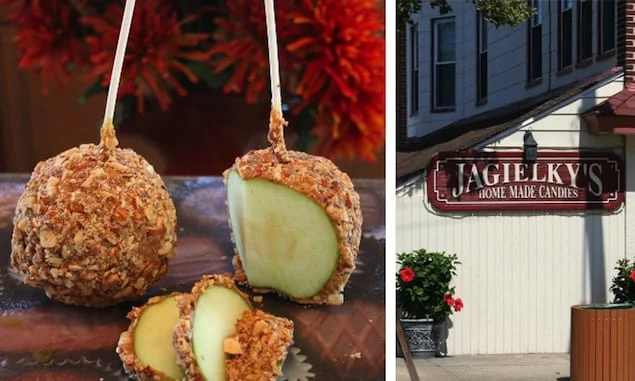 Photo courtesy of Jagielky's Homemade Candy
For more than 40 years, Jagielsky's has been a Jersey Shore tradition—the place to find an innovative selection of homemade candy, made fresh daily. Among the store's most popular treats are the Ventnor Fluff, a chocolate-covered homemade marshmallow; Krispy Fluff, a marshmallow covered in chocolate-dipped Rice Krispies; chocolate-covered Oreos; cranberry bark; crunchy, chocolate-coated mint straws; and Hal Ufberg's Halava, vanilla sesame dipped in chocolate.
Yummies Candy & Nuts
Location: Kittery, ME
Website: Yummies.com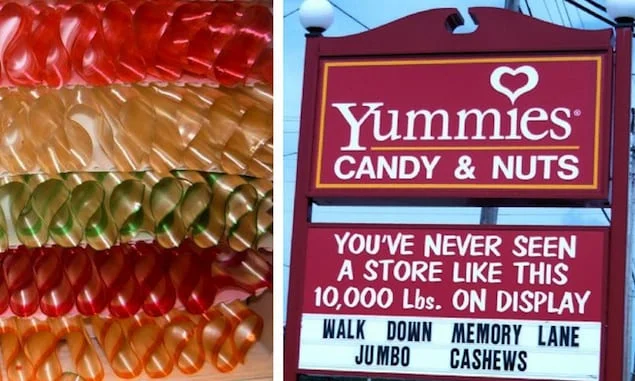 Photo courtesy of Yummies Candy & Nuts
Visitors to the coast of Maine have got more than just an eyeful of gorgeous scenery to be excited about: they can also look forward to a trip to Yummies, an old-timey kind of candy store where hard-to-find and much-beloved candies (think Mary Janes and Necco Wafers) fill the space from floor to ceiling. There's also a delicious selection of locally-made jams and jellies, plus a delicious selection of Yummies homemade fudge (try the blueberry cheesecake; this is Maine, after all).
Phillips Candy House
Location: Boston, MA
Website: PhillipsChocolate.com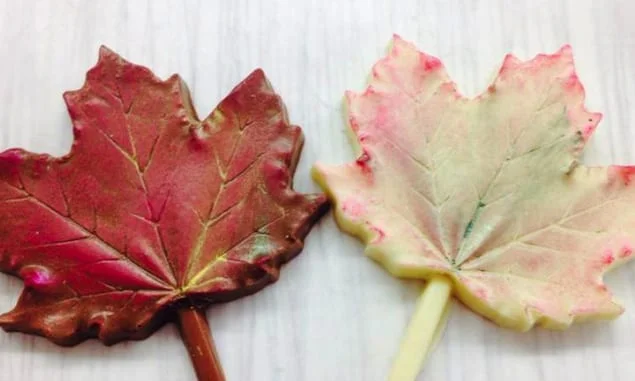 Photo courtesy of Phillips Candy House
At 88 years old, Phillips Candy House is Boston's oldest chocolatier. And it has become a Beantown tradition for one simple reason: amazingly fresh handcrafted chocolates! The shop—which has won accolades from The Boston Globe and Boston Magazine—prepares its candy in small batches, using the same recipes and techniques today that they did back in 1925. Can't choose between truffles or turtles? Pick up a box or basket of assorted goodies and get a little taste of it all.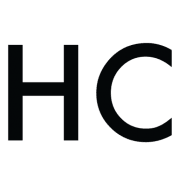 Relish
Offering more than 14,000 recipes plus features and DIYs on cooking, dining and entertaining, Relish celebrates America's love of food. Relish is about honoring cooking traditions while exploring new trends and ideas, which is why millions of people turn to both Relish.com and Relish Magazine for special occasion recipes, quick and easy weeknight suppers and culinary adventures.