Who says you have to stop drinking red wine just because it's summer? We would never do such a silly thing. Instead, we have taken it upon ourselves to create a list of 17 of our favorite reds to drink during the late spring and early summer months.
By Honest Cooking
Yes, summer is here, and we also find ourselves sipping on more and more whites, roses and bubbles. But we would never cut out red wine from our lives just because it is warmer and sunnier. A slightly chilled Gamay on a sidewalk in Paris or a big Cab for that California BBQ – come on, it doesn't get much better than that. Here is a list of 17 delicious wines that should accompany your lunches and dinners this summer.
Montirius Cotes du Rhône Jardin Secret 2011 – $14.00
This 100% Grenache offers a lighter body with good acidity. Grown on old vines that evoke the feeling of a "secret garden" (hence the name) this wine is floral, with hints of vanilla and soft, round tannins.
Grand Vins Villa Poncaigo a Fleurie – $17.00
Bright brilliant color reflecting garnet and violet nuances. The nose is fine and elegant, developing pronounced botes of cherry and blueberry. Taste has touches of spices, with lively fruit. The wine should be served slightly chilled, perfect for a light summer lunch in the sunshine.
Château Marjosse Bordeaux – $18.00
This Merlot-based wine has light red berry notes and herbal undertones making this the perfect light red to pair with roasted chicken, fresh cheeses and grilled lamb.
Pike Road Pinot Noir – $19.00
Pike Road Pinot Noir is made from 100% Willamette Valley fruit. Ruby red in color with aromas of ripe cherry, cola and sarparilla, this full-bodied and fruity wine is inviting on the palate.
Marchesi de Frescobaldi Nipozzano Riserva 2011 – $19.00
The Nipozzano 2011 is a rubu-red with great consistency. The nose opens with a strong fruit component of blackberry, blueberry and cherry. The palate is warm and smooth, lovely persistence and it matches great with barbecued meat and a summer cheese plate.
Marina Cvetic Montepulciano D'Abruzzo DOC San Martino rosso – $20.00
A ruby red wine with garnet reflections and an intense full bouquet. Tastewise, it is flowery, spicy with lots of red berries, blackberries, dry flowers, vanilla and bitter chocolate. A luscious wine red for grilled steak dinners.
Haras de Pirque 2011 Character Syrah, Maipo Valley Chile – $20.00
Intense dark violet in color, this wine is full of rich spiciness, supple blackberries and mint on the nose. The wine is supple but intense on the palate, leaving an extraordinary minty feeling telling of the terroir on the Haras de Pirque estate. Pair with lamb, poultry or blue cheeses.
Villa Maria 2013 Cellar Selection Pinot Noir Marlborough – $25.00
This 2013 Cellar Selection Pinot Noir displays a fragrant bouquet of dried herbs, red cherries and subtle smoky notes. On the palate the wine is concentrated with juicy red berry fruit avours, integrated acidity and ne grainy tannins.
2012 Avignonesi Vino Nobile di Montepulciano DOCG – $28.00
Intense aromas of fresh, red fruits and forest floor with a touch of sweet spices. The taste is medium bodied, round and elegant with silky tannins and long lasting finish.
2012 Airlie Pinot Noir – $28
Deep rich aromas of dark cherry and plum with subtle earthy overtones. Flavors echo the aromas adding a touch of salty caramel on the finish. Bright acidity along with medium tannins make this wine enjoyable now and a perfect food companion.
2014 Brick House Gamay Noir – $29.00
This is a true "Gamay Noir au Jus Blanc" variety of the Beaujolais crus, bot grown and produced in Oregon's Willamette Valley. Serve this as in France, slightly chilled in an ice bucket for a warm summer lunch.
Maison Roy & Fils 2013 Petite Incline – $33.00
The Petit Incline is Maison Roy & Fils' "nod to noveau". It is a beautiful pop and pour wine that is early accessible with very aromatically intense red rose, strawberry and baking spice. The tannins and body are light, balanced and accessible. Serve with grilled chicken and summer vegetables.
2014 Dancin Vineyards "Pas de Chat" Pinot Noir – $34
Only made in 124 cases, the nose of this delicious wine presents aromas of ripe strawberry, caramel, rose petal and fresh baked bread with a subtle mineral note in the background. The palace is intense, with ripe red berry flavors backed by a creamy vanilla bean note framed by a balanced acidity and supple tannins.
Clos Pegase, 2013 Carneros Merlot – $40.00
The 2013 Mitsuko's Vineyard Merlot is an exotic and complex wine possessing aromas of blackberry liqueur, cherry pie and wild violets enhanced by nuances of fresh pipe tobacco, incense, cinnamon spice and slate. The wine fills the mouth with broad and complex fruit flavors counterbalanced by a round structure, substantial mid-palate volume and a lengthy mineral-driven finish.
2011 Oso Libre Querida Cabernet Sauvignon – $42
A quintessential Cab, Querida is medium bodied with soft tannins and a lingering finish of supple leather, licorice and vanilla. Pair with that perfectly grilled porterhouse steak.
Stoller Family Estate Reserve Pinot Noir – $45.00
This Reserve Pinot Noir comes from a selection of Stoller's best vineyard blocks and barrels in the cellar. It is barrel aged in French oak for 10 months prior to bottling and carefully blended from individual lots to articulate the vintage. The palate displays an integrated balance of ripe raspberry and rose petals, accented by spicy notes on its seamless finish.
Domaine Ponsot / Chezeaux, Chambolle Musigny 1er Cru, Les Charmes, 2011 – $80.00
A red wine, Chambolle-Musigny is often presented as the most "feminine" of the Côte de Nuits. And there is an elegant subtlety in its intensity and finesse. Combining power and femininity, this wine goes well with sophisticated, flavourful meat dishes such as game birds served in sauce, a Bresse capon or slowly roasted lamb.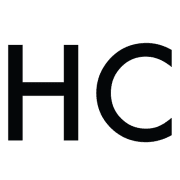 Honest Cooking
The Honest Cooking editorial team handpicks inspiring culinary stories to share with you that we think are beautiful. As an international online culinary magazine with the ambition to truly change the face of online food media we hope to create an inspiring place for serious culinary debate, salivating recipes, interesting food news and international food-fun.