Imbibe on Labor Day with these festive cocktails, ranging from red to white to blue.
Everyone looks forward to a good barbecue on Labor Day, but we all know we're anticipating a great summer cocktail to go along with it. Here are ten colorful, festive, and delicious mixed drinks that'll give you that classic late summer taste you're thinking of.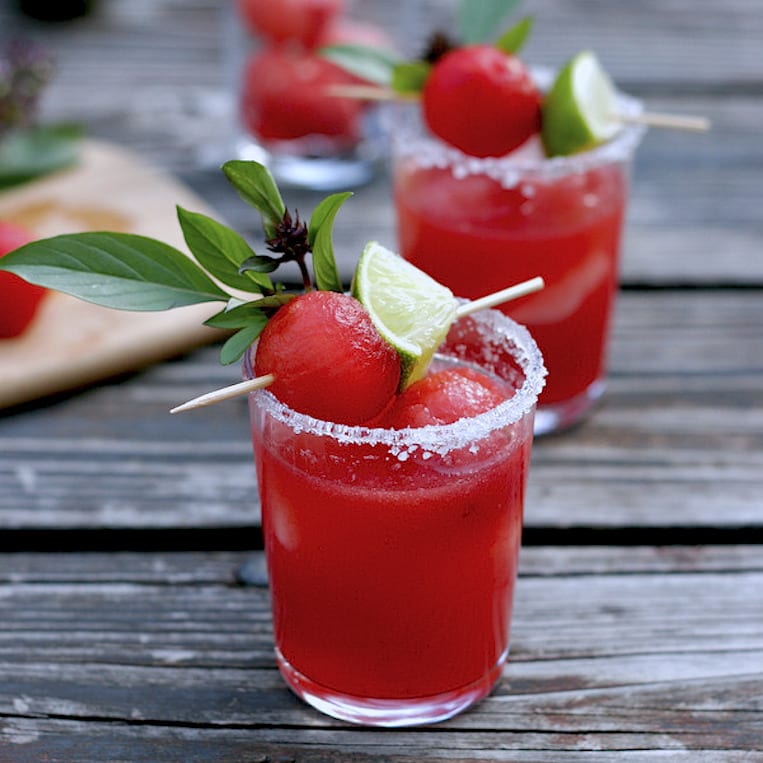 Bob Vivant
Thai Basil Watermelon Margaritas
Margaritas are a timeless go-to. This particular Margarita experiments with fresh watermelon and fragrant basil. The recipe incorporates the seasonal fruit, a vibrant color, and a creative aesthetic with lime wedges and balls of watermelon. Get the recipe here to try it out.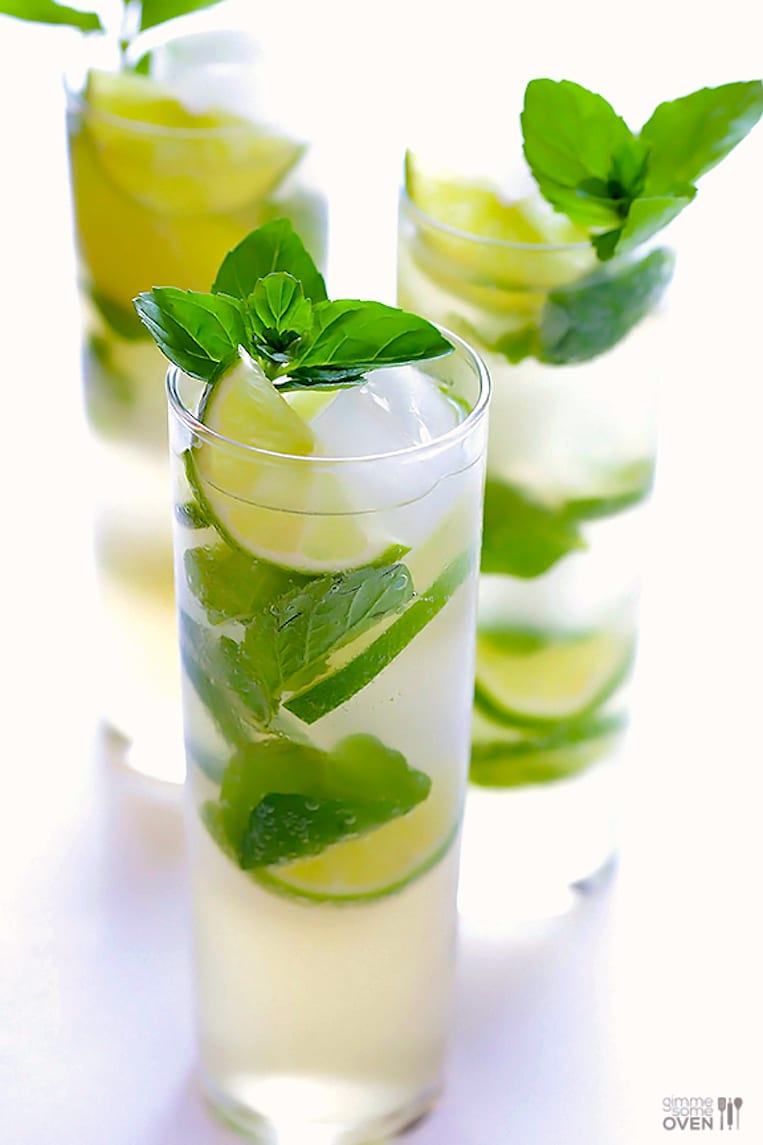 Gimme Some Oven
Ginger Beer Mojitos
Try flavors you normally wouldn't. Ginger beer is introduced to this original cocktail. The aura of ginger contributes its unique spice, while the carbonation compliments the rum and lime. Click here for the recipe.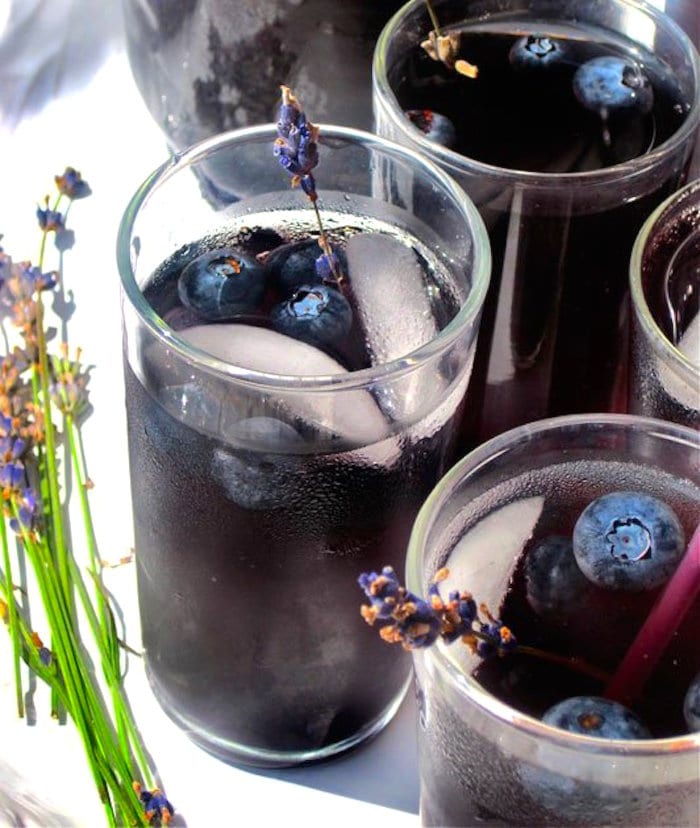 Maureen Petrosky
Blueberry Lavender Vodka Spritzer
Delightful colors and tastes are presented in this cocktail with blueberries and lavender. This light spritzer only takes a short time to make. To indulge your senses, click here for the recipe.
Shutterstock: ddsign 
Cherry Sangria
Switch up the fruits you add to your sangria. This drink takes advantage of the season; it's filled with plump cherries and sprinkled with citrus notes. The orange, lemon, and lime flavors give you that genuine sangria foundation. Find the recipe here.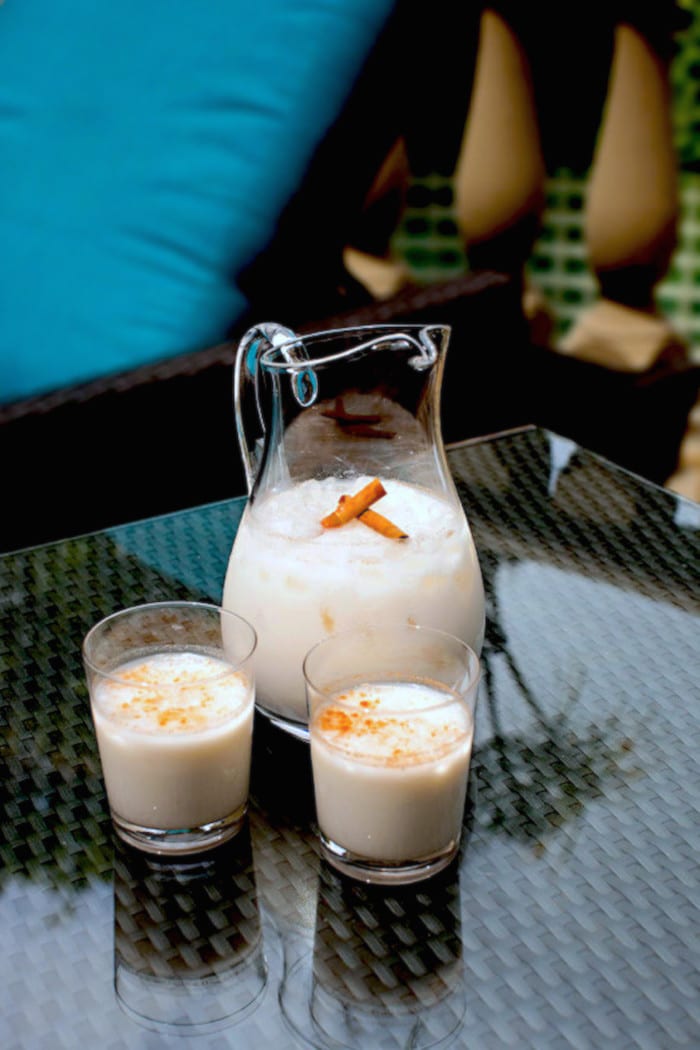 Krys Melo
Homemade Mexican Horchata
Treat yourself to something sweet! This creamy cold beverage is perfect for a warm summer nights. We recommend adding a shot of rum if you're looking for a delicious cocktail. Get the recipe here.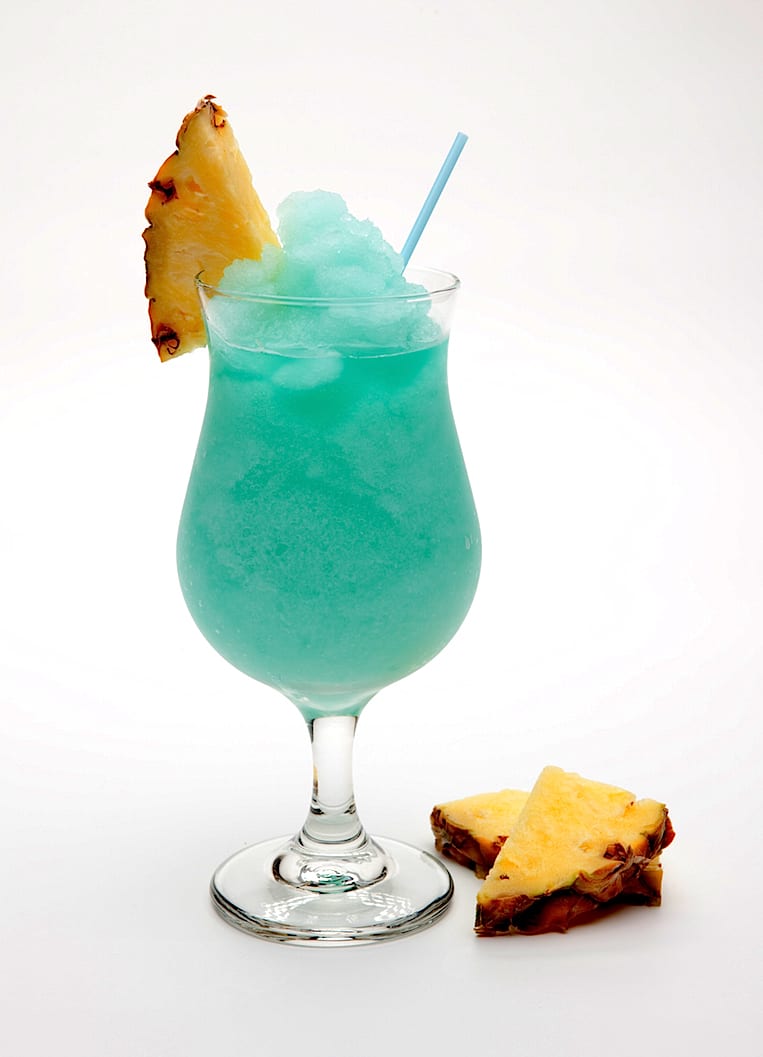 Greg Nesbit Photography
Blue Hawaiin Cocktail
This twisted Piña Colada has summer written all over it. Enjoy the tropical combination of coconut and pineapple, with a surprising color and taste attributed to blue curaçao. Get the recipe here.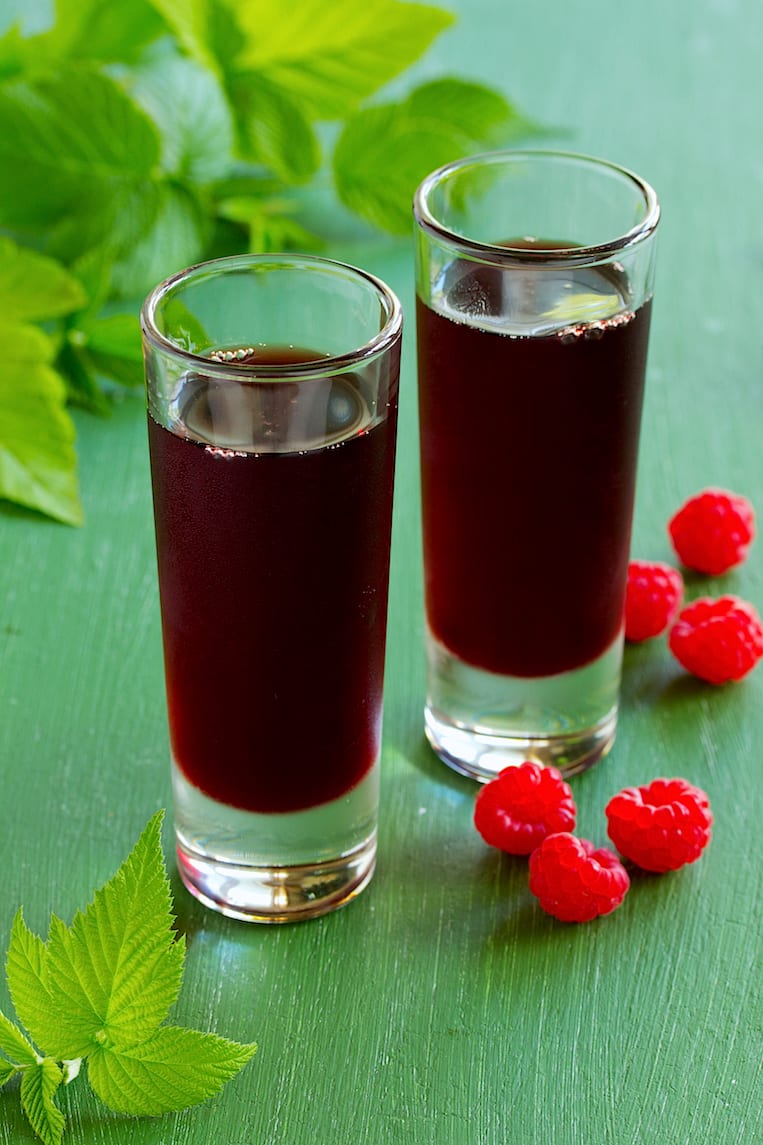 Lesya Dolyuk
Raspberry Liqueur
A fresh liqueur derived from raspberries can be used as the base for any cocktail you desire. The possibilities are endless when you make your own liqueur from scratch. Find this recipe as well as a recipe for a Raspberry Cosmopolitan here.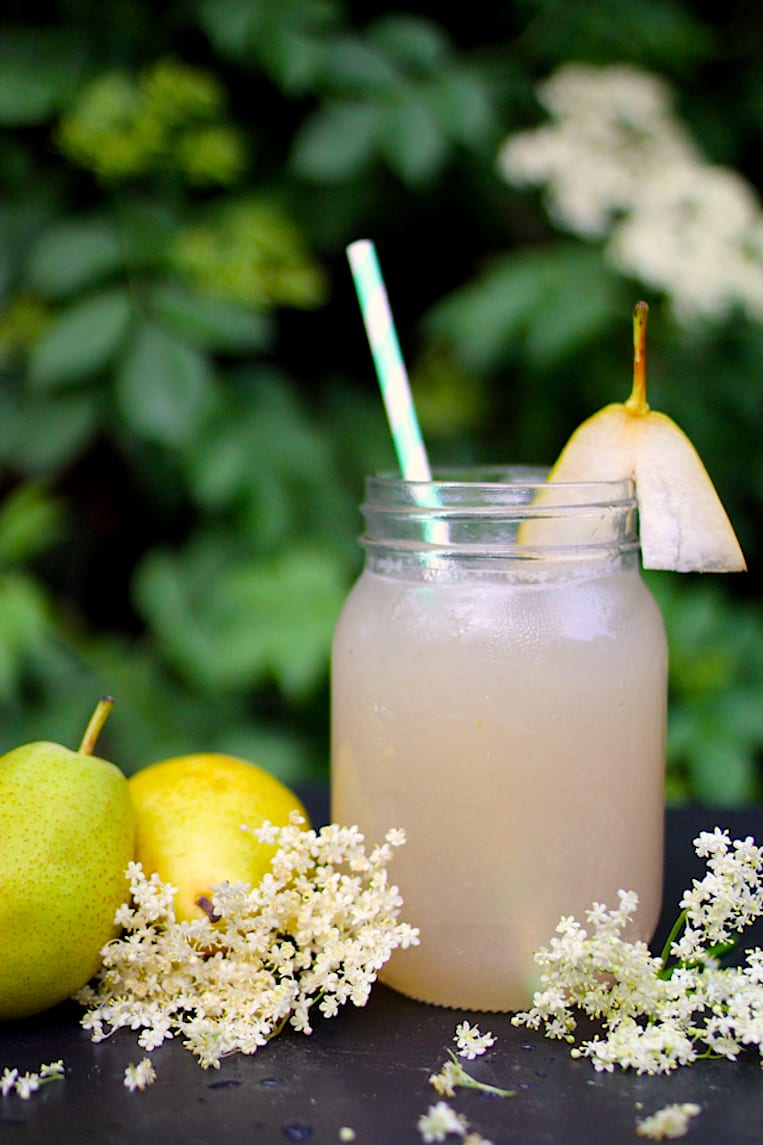 The Peppermint Pencil
Pear, Elderflower, and Gin Cocktail
Taste the combination of natural sweetness from pears and the aromatic, delicate elderflower liqueur. A floral and fruity mixed drink has the tail-end of summer written all over it. Here's the recipe for this fresh down-to-earth drink.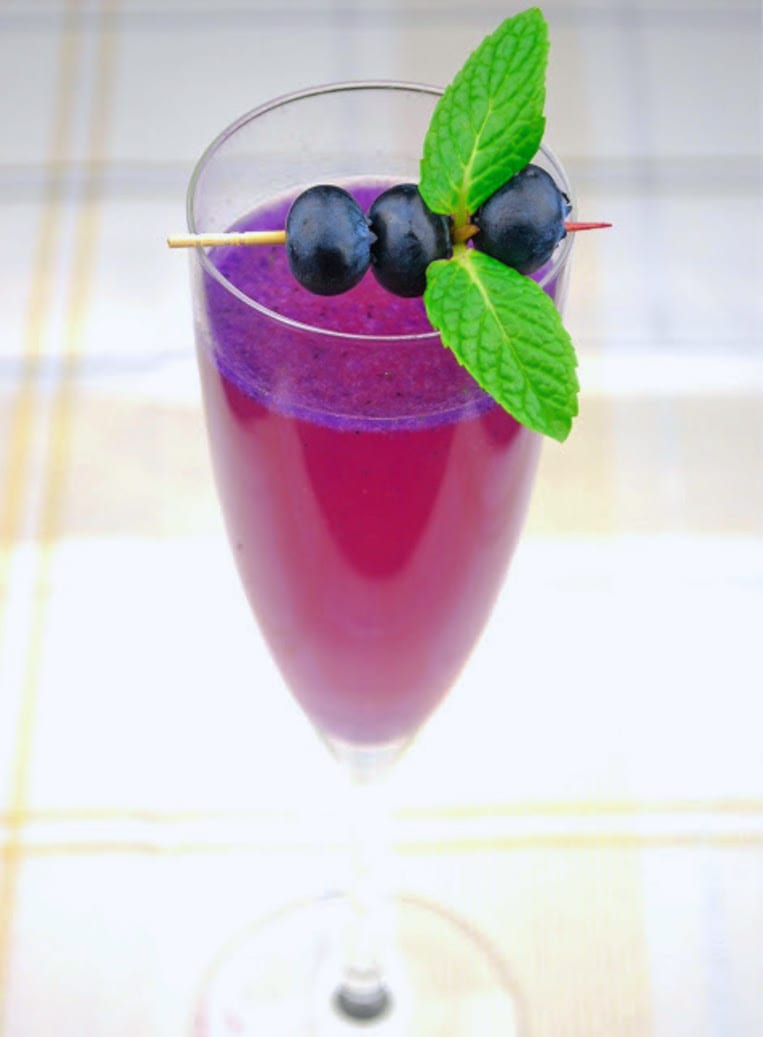 Tasty-Trials
Blueberry Pineapple Champagne
Sip on this sparkling beverage. Change up your ordinary champagne with blueberry, mint, and pineapple. You can't go wrong with the combination of fruit and bubbly. Click here for the recipe.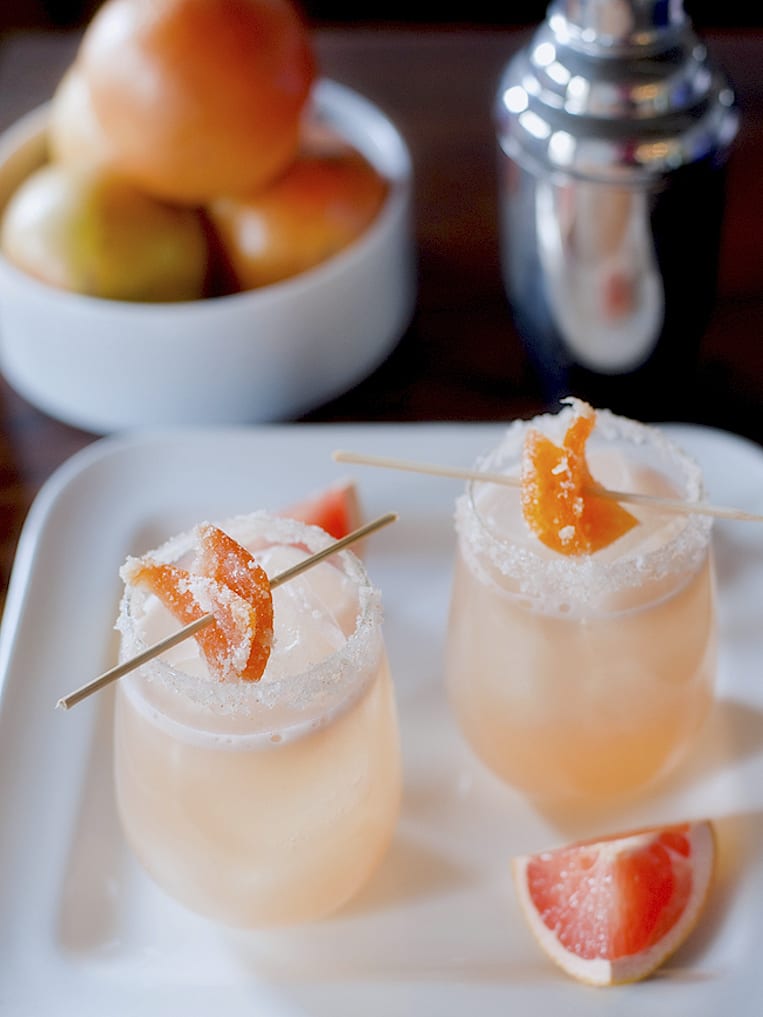 Pretty Plain Janes
Candied Grapefruit Cocktail
A tangy and sweet drink that's a must before summer's over. Fruit and citrus flavors are offered along with an elegant and natural color. Click here for the recipe.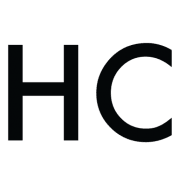 Ashley Smith
Ashley was raised on Guatemalan and West Indian cuisine; both backgrounds are filled with vibrant flavors and spices. Working at a French bakery in the past--and getting introduced to craft beers and cheeses during her time at the University of Vermont--has piqued her interest in experimenting with food.