This is something easy, but it will look fabulous on a white table.
By Roberta Pipito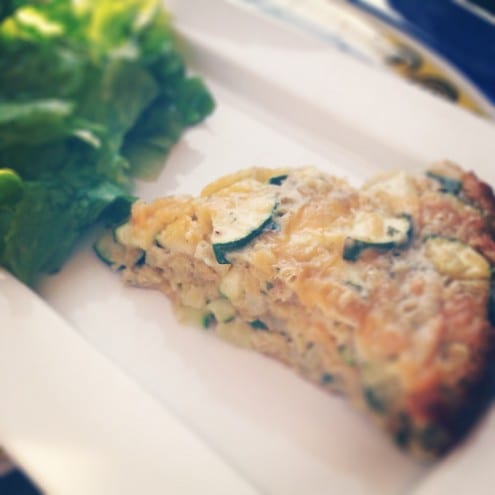 Zucchini Quiche
This is something easy, but it will look fabulous on a white table.
Ingredients
3 Cups of Zucchini, cubed
1 Cup of Bisquick
1 Cup of Cheese (in this case I used Sharp Cheddar)
½ Teaspoon of Marjoram
¼ Teaspoon of Garlic Powder
Salt & Pepper to taste
½ Cup of Extra Virgin Olive
1 Small to Medium Onion, diced
1 Tablespoon of dried Parsley
4 Eggs
Instructions
Preheat oven to 350F. Place everything in a big bowl and mix. Place into 9? inch baking pie dish and bake for about 35 minutes. You want a nice golden crust on top. Enjoy with a nice crisp salad.
Roberta Pipito
Roberta Pipito is a chef, food blogger and wine and beer aficionado. Her work continues to expand in the foodie world, and can be seen on www.homemadedelish.com.