Eli Shayotovic welcomes back a vital American brewery industry, and gives us a classic chili recipe to get us started with beer and food pairing.
By Eli Shayotovich
According to the Brewers Association there were 1,370 breweries in 2006. Today there are 1,701 breweries operating within the U.S.  Not only did the industry grow by an astounding 9% by volume in the first half of 2010, but it did so in one of the worst economic climates in history, when overall U.S. beer sales (from Bud, Miller, Coors) slumped almost 3% during the same period.
Digging into the historical records Paul Gatza, the Director of the Brewers Association, pointed out that while there were 1,751 breweries in 1900, only 1,498 were in operation by 1910. Then Prohibition struck. It took almost 80 years after the epic failure of the "Great Experiment" to return to Pre-Prohibition levels, but the craft beer industry in the United States is back! What's more, this craft beer revolution has changed the perception of American beer. Brewers in other parts of the world now look at American brewers as leaders of innovation and point to them as sources of inspiration.
With this newfound tidal wave of liquid gold has come the realization that great craft beer is just as suitable as wine at the dinner table. The myth that a beverage made from hops and barley is somehow inferior to one made from grapes has been perpetrated for decades due to one simple fact: ever since Prohibition "American beer" was nothing but colored, flavored tap water. Well, that's simply not the case anymore, and one of the bigger trends to come out of this reanimated beer culture is pairing great brew with great food.  Everyone from home grown foodies to haute cuisine restaurants can be found hosting beer dinners and pairings.
Colorado is home to the Brewers Association and the Great American Beer Festival. Since "The Centennial State" has approximately 120 individual craft breweries the culture surrounding this liquid gold is more prevalent here then in most states. Beer dinners have become as commonplace as the breweries themselves. Since most Americans now live within 10 miles of a brewery the chances that one of your local restaurants are using beer from a local brewery to host a beer dinner is very good. Case in point:  within the city of Colorado Springs (60-miles south of Denver), there are usually a half-dozen beer dinners per month. One beer bar/restaurant's monthly dinner has become so popular that they were forced to hold a second one. There's even talk that a third might have to be instituted.
The movement is so prolific that CraftBeer.com, the flagship website for the Brewers Association, has an entire section on beer and food that includes pairing tips, food recipes using beer, and a guide on how to host your own tasting event.
To help you get into this whole beer and food pairing thing, here is a simple recipe (provided by my fantastic wife, who can also cook fantastically) that anyone can follow (even me). There's nothing like a big bowl of steaming chili to put the kibosh on winter's icy grip, especially when that chili has some beer mixed into the ingredients! Winter Warlock Oatmeal Stout from Bristol Brewing Company adds just the right magical touch to an otherwise ordinary bowl of chili.  The roasted barley malt and one hundred pounds of flaked oatmeal makes the beer – and the chili – exceptionally smooth. If you can't track down a bottle of Winter Warlock use any bottle of oatmeal stout you can find. Cheers!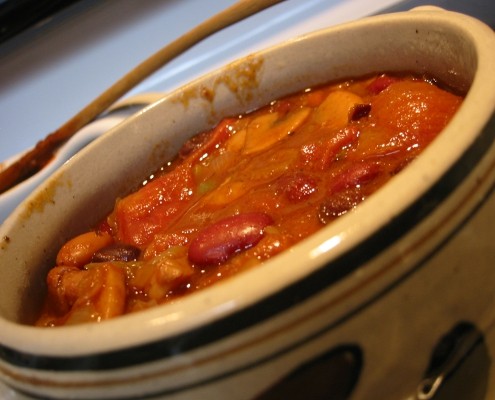 Colorado Winter Beer Chili
3 lbs (1.36 kg) sliced lean sirloin steak
1 lb (0.45 kg) ground beef
1 green bell pepper (chopped)
2 large onions (chopped)
5 – 6 large cloves of garlic
2 packets of chili mix
2 cans red kidney beans (with liquid)
1 can black beans (with liquid)
1 can great northern beans (with liquid)
1 can diced tomatoes
1 can chopped tomatoes that include chopped chili peppers or jalapenos
1/2 to 1 can of corn (drained)
1 tablespoon (15 ml) of cumin
1 tablespoon (15 ml) of chili powder
1 teaspoon (5 ml) of smoky paprika
1 bottle of Oatmeal Stout
2 tablespoons (30 ml) of flour
Salt and pepper to taste
1. In a stockpot brown the steak and remove.
2. In same skillet brown the ground beef and remove; saute onions and bell pepper till soft and translucent; add garlic and saute about one minute.
3. Return all of the meat to the stockpot and add chili mix, seasonings and flour. Stir constantly for a 2 – 3 minutes.
4. Add the beer plus the beans, corn, tomatoes. Bring to a boil, reduce to low and simmer for a couple of hours or put in the oven on low for a couple of hours stirring occasionally.
5. Garnish with chopped onions, cilantro, cheese or sour cream. Serve with corn bread or in a bread bowl.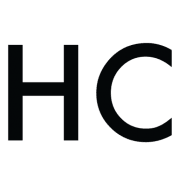 Eli Shayotovich
Eli Shayotovich believes beer is the elixir of the gods, and when looked at properly - through beer goggles perhaps - has changed the entire course of human history. He writes about the craft beer revolution for a myriad of websites and print publications.