Vanilla and Raspberry Iced Coffee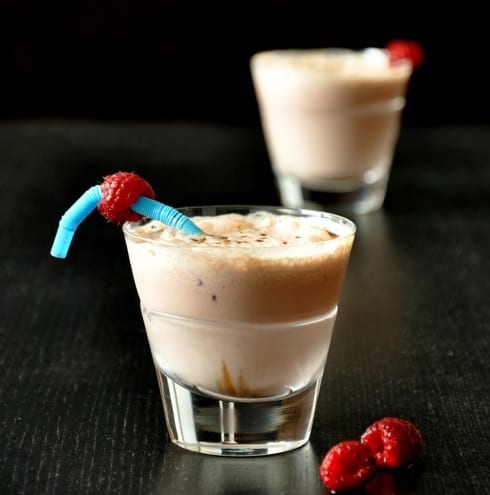 Beat the heat with this version of the classic cold coffee. Creamy, with hints of vanilla and a slight tartness from the raspberries, it will surely bring spring to you…via a straw.
By Shuchi Mittal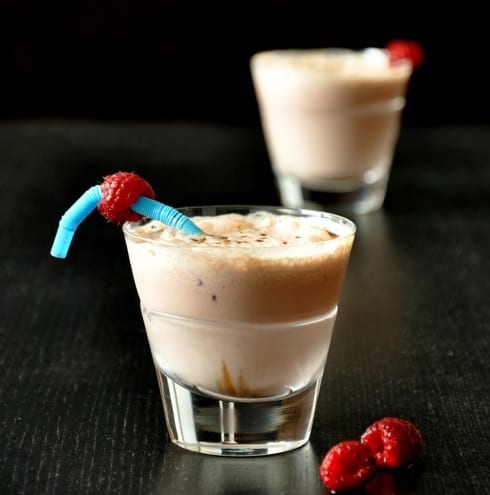 Vanilla and Raspberry Iced Coffee
A refreshing spring drink for coffee lovers.
Ingredients
½ cup espresso or strong instant coffee in ½ cup hot water (for espresso ice cubes)
2 cups whole milk
7-8 espresso ice cubes (see below)
1 tablespoon brown sugar (adjust per taste)
2 teaspoons instant coffee (I used Nescafe)
2 tablespoons vanilla coffee creamer (or 1 teaspoon vanilla essence mixed in 2 tablespoon heavy cream)
¼ cup fresh raspberries
Instructions
Mix the espresso/coffee with sugar and freeze in an ice tray to make ice cubes.
Put the milk, instant coffee powder, sugar, raspberries, vanilla and 1-2 espresso cubes in a blender and blend for a quick minute.
Serve immediately in a tall glass filled with the remaining espresso cubes.
Simple, and oh-so refreshing!
Shuchi Mittal
Shuchi cooks with the heart of a poet. Banker turned chef, she runs the 29. Private Kitchen in NYC focusing on social tasting events, dining experiences and small-scale private events. Using simple & wholesome ingredients, she likes to re-invent homemade Indian flavors into modern tapas & small plates. Her dream? To cook, feed, write, and eventually open her own communal dining cafe - with a published recipe book on the stands.