A rich and creamy autumn vegetable bisque that can be served at almost any type of dinner.
By Niki Fox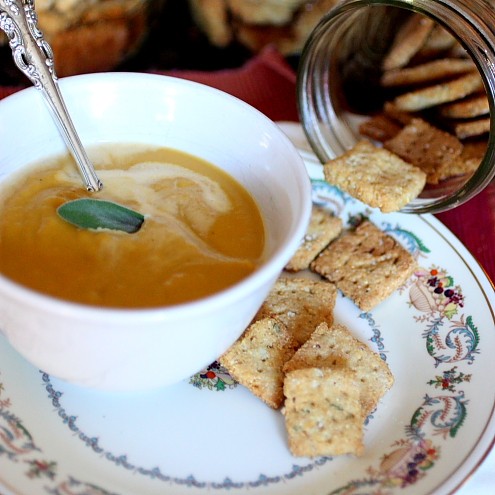 Here in the southern US, we have a long tradition of using the resources God gave us, and using them well and to their fullest potential. We're hunter/gatherers, foragers and scavengers. We were doing farm to table before farm to table was cool. We did it out of necessity, not out of some desire to follow a trend or because it was better for the environment. And from that necessity was born some of the best tasting food to come out of the United States, if I do say so myself.
I was born and raised in the South. It was common for my grandparents to send me out to the garden to pick a couple of tomatoes, some cucumbers and a few green onions to go with dinner (which was the mid-day meal. The evening meal was "supper", for the uninitiated). And that dinner might have consisted of catfish or bream caught fresh earlier that day from the pond out front, or a stew made from beef or venison that my grandmother had pulled from the chest freezer out back. The cow would have come from a local farmer, bought whole and processed locally. The deer would have been shot and dressed by my granddaddy. There was never a question of where the food came from. You knew the grower, and the grower knew you.
See Also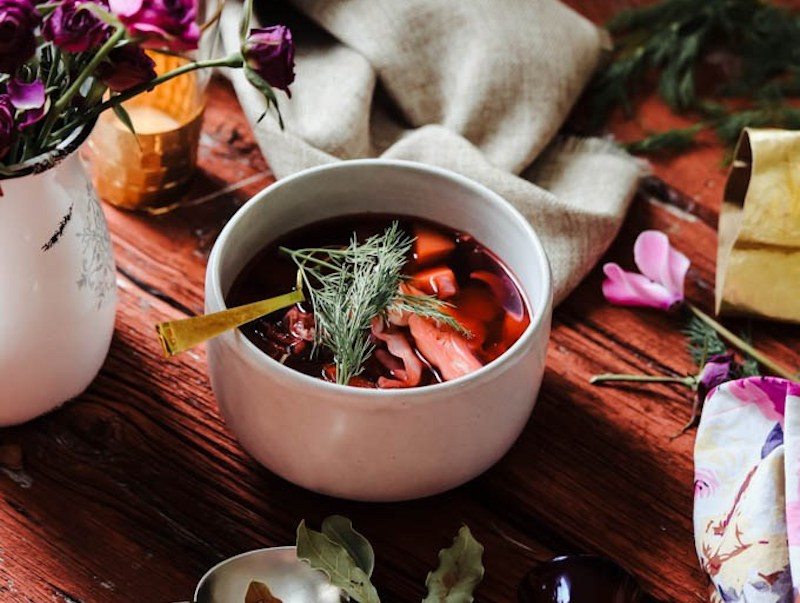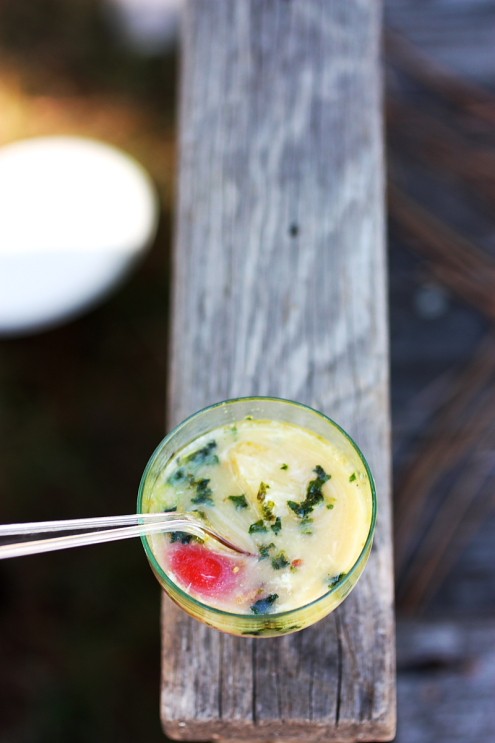 I recently attended Field of Greens, a food festival at Whippoorwill Hollow Farm in Walnut Grove, Georgia. The purpose of the festival was to showcase local ingredients and the chefs that use them, with proceeds benefiting Slow Food Atlanta. It was a celebration of the farm to table "movement". There were chefs from some of the most acclaimed restaurants in the Atlanta metro area, serving up hundreds of tiny plates of their variation on slow food. Some of it was really good, and some of it was, as my oldest son would say, "not so much." The offerings ranged from a simple succotash to a pig's trotter terrine with ale mustard and spiced peach preserves to an interesting egg drop soup with kale and heirloom tomatoes. My favorite bite from the chef's tent was the braised beef tongue, an inexpensive cut of meat if there ever was one. It was meltingly tender, and packed a wallop of pure beef flavor, even under the creamy horseradish sauce that was drizzled on top. Served over a bed of stewed field peas, it was quintessentially southern in its origin and its preparation.
While I'm thrilled that we're celebrating and promoting this concept of slow, farm to table food, I think it's also equally important to note that for some of us, for many of us actually, this is far from a new concept. It's a way of life – one that perhaps we don't celebrate often enough. Paying homage to the folks that taught us the value of a dollar, of using what you've got on hand to make something comforting and nourishing, of stretching your ingredients to last just one more meal. Slow food doesn't have to be expensive. Nor should it be relegated to fancy restaurants or weekend festivals. It's real, everyday food, prepared with care and offered with love.
So it was that I found myself with some gigantic sweet potatoes that I picked up at Whippoorwill Hollow Farm during the festival and some butternut squash that I'd pulled from my own garden before turning it over for the fall and winter crops. The weather is brisk, and the thought of rich, creamy autumnal soups really warms the cockles of my soul. This is the kind of soup that you want to savor slowly. It has a flavor profile that's reminiscent of Thanksgiving, with a subtle kick from the dried chile and ginger. In fact, this would make a lovely first course for a Thanksgiving feast. In our case, it made a delightful vegetarian main paired with some cornmeal sage soda crackers and a raw kale salad. If you want to make this vegan, you could sub coconut oil for the butter, and coconut milk or extra stock for the half and half. Whatever you do, share it with someone you love.

Traditions: Farm to Table Sweet Potato and Butternut Squash Bisque
Rich and creamy autumn vegetable bisque. Serve this as a first course at your Thanksgiving feast
Ingredients
2 tablespoons unsalted butter
1 medium onion, thinly sliced
3 stalks of celery, roughly chopped
1 clove garlic, thinly sliced
1 finger of fresh ginger (about the size of the tip of your thumb), peeled and thinly sliced
1 cinnamon stick
1 dried red chili (I used chile de arbol), broken in half
4 or 5 fresh sage leaves
1 sprig of fresh parsley
2 large sweet potatoes, roasted, peeled and cubed (I roasted mine at 375F for about 45 minutes)
1 medium butternut squash, roasted, peeled and cubed
32 oz. Vegetable stock or water
salt and pepper to taste
1½ cup half and half
Instructions
Melt butter in the bottom of a heavy bottomed stock pot over medium heat.
Saute onion, celery, garlic and ginger until wilted.
Add the cinnamon stick, chile, sage, parsley, sweet potatoes and butternut squash. Stir to combine.
Add the stock or water.
Taste for seasoning. If necessary, add salt and pepper.
Allow to come to a boil, then reduce to a low simmer and cover.
Cook, covered, for 45 minutes to one hour.
Remove the chile, cinnamon stick and any larger pieces of herb and ginger.
Puree soup using an immersion blender or food processor.
Add half and half, and taste for seasoning again. Adjust as needed.
Niki Fox
Niki Fox is a Southern food blogger and storyteller, using her experience growing up between Mississippi, Georgia and Virginia to explore the connections between people and food. She has a passion for preserving traditional cookery arts and for showcasing local and sustainable ingredients in everyday food. She believes that a good meal prepared with care can do more than nourish our bodies, it can also nourish our souls. Niki can also be found on her own blog: life, in recipes.