If you love rich, soft scrambled eggs, here are the tips you need to make creamiest scrambled eggs.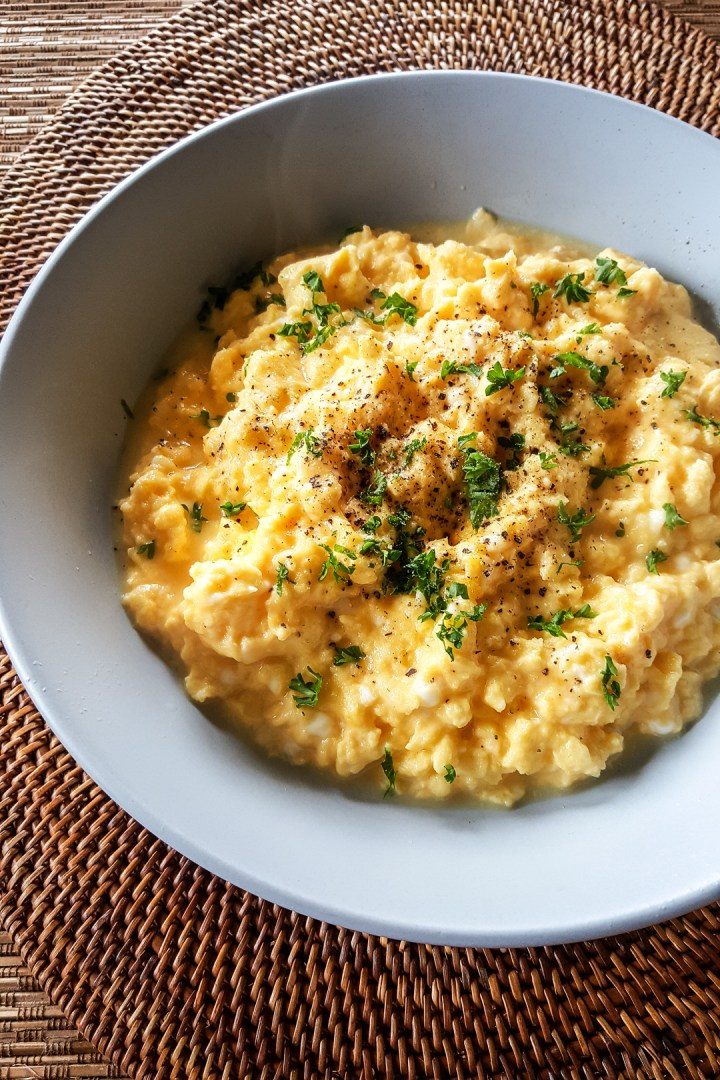 Creamy Scrambled Eggs is a type of egg cooked in low heat while constantly stirring together with butter to achieve its softest and creamiest state. It's a stock standard breakfast item on buffet breakfast at hotels but can you make it at home?
I cannot say I am an expert but fair to say when I make one I make sure it's the creamiest and fluffiest as it can be and here are some tips on how I make them.
Cook them with very low heat
Cook them really slow while constantly mixing it while you cook them.
Season them correctly as you whip them.
Add a splash of cream and butter to make it even more creamier
One thing to take note is that don't make this at home when you are in a hurry as this will usually take around 15 minutes to cook, definitely no shortcuts.
So enough of the talk, here is my recipe below
Want more tips? Click here for our favorite recipes.

Tips for the Creamiest Scrambled Eggs
Ingredients
4 large eggs
1 tbsp butter
2 tbsp cream
salt
freshly ground black pepper
chopped fresh herbs, optional
Instructions
Using a non-stick pan melt butter in very low heat.
While butter is melting beat the eggs and cream together in a bowl, season it with salt.
Pour eggs into the pan, then slowly cook the eggs for 15 minutes in very low heat while continuously whisking and scraping the bottom with spatula.
Remove eggs from heat, slide down to a plate then season with freshly ground black pepper and top it with your favourite herb.