This mouth-watering classic lemon-lime tart has a simple, creamy filling that sits in a sweet pastry crust. It's a dessert masterpiece.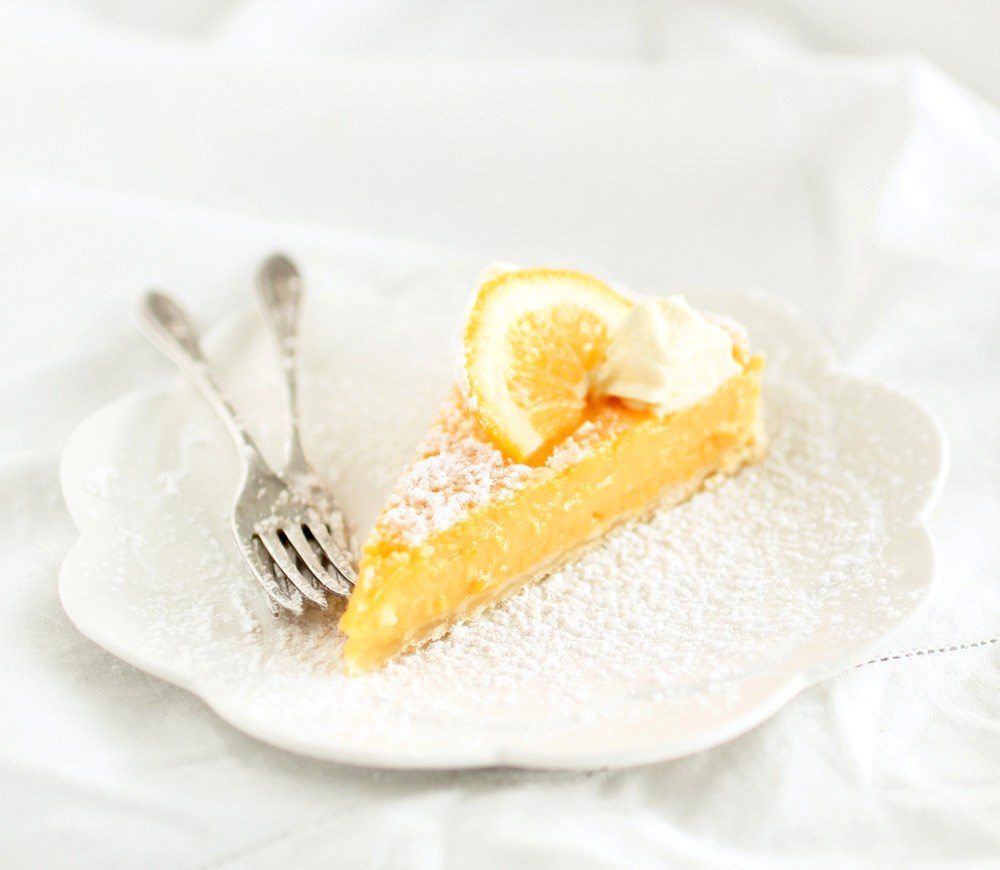 Hands up who'd prefer a mouth-puckering citrus dessert any day over a chocolate one? If your hand's up, join the club. Okay, chocolate has its place (who can argue that?!), but honestly, I'd much rather refresh my palate with citrus flavours after a meal (especially a rather hefty roast), wouldn't you?
And, when it comes to citrus desserts, you can never overlook the classic pillar of French patisserie, the Tarte Au Citron. Weirdly, I've never made one before now. I've always found myself lured by the overt flamboyance of Lemon Meringue Pie with its billowing cloud of fluffy meringue. Lemon Tart always seemed a bit… well… plain in comparison. But, as it turns out, I've been completely wrong. It's not plain, it's elegant. It's Grace Kelly, as opposed to Marilyn Monroe.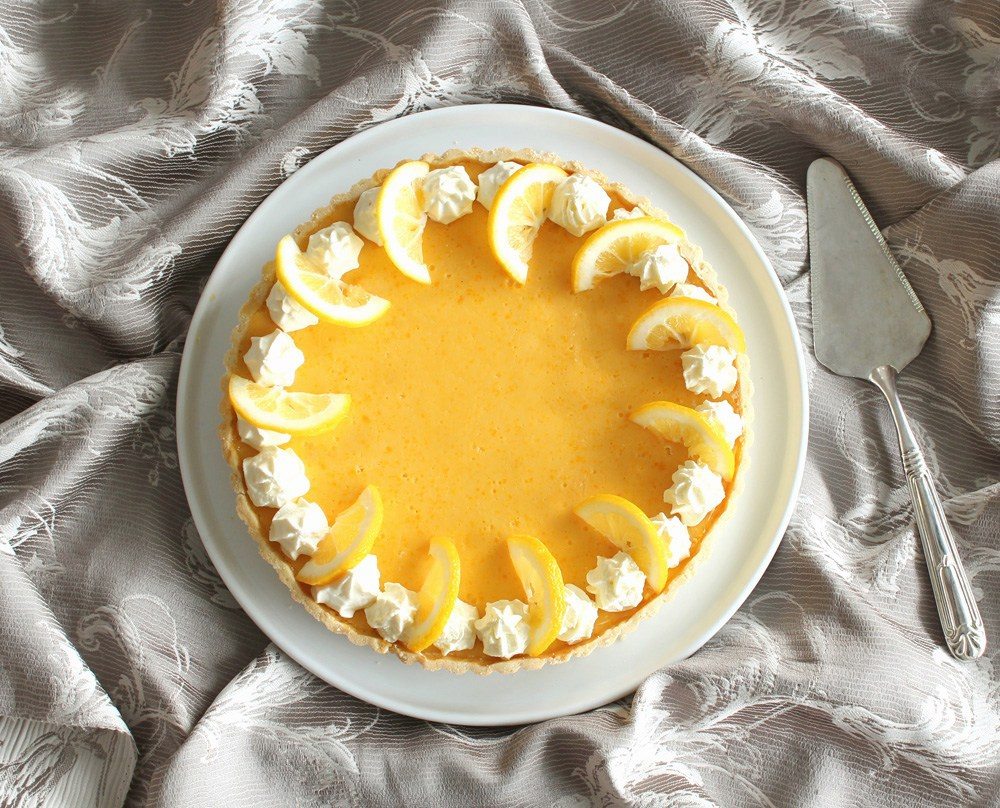 I found this recipe in one of my (far too many) cookbooks at home – Sweetie Pie from Hannah Miles, 2015. And, for the most part, it was a good'un. The filling portion of the recipe was sublime – gloriously tart with its added lime juice, and seductively soft without losing its shape. The crust in the recipe, however, wasn't to my liking. It was a plain unsweetened shortcrust, sans eggs and sugar and I just felt it wasn't the right partner to the tart filling. To that end, I've paired it (in the recipe below) with a much preferred sweet short-crust recipe from Larousse Cuisine.
See Also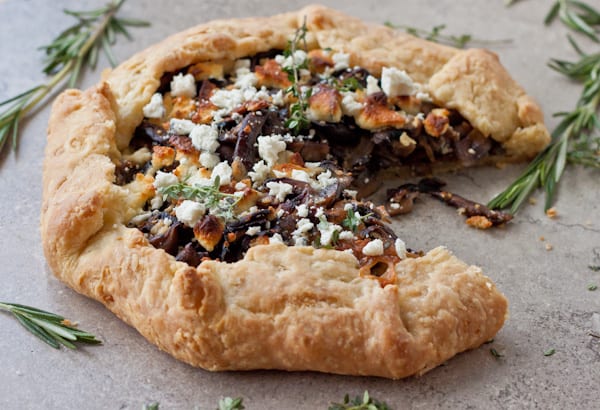 This simple citrus tart may be stripped bare of the fripperies that its cousin Lemon Meringue Pie offers, but its simplicity is what ensures its citrus flavours truly shine. With a dusting of icing sugar over top, and a dollop of cream alongside, this Tarte au Citron is about as sophisticated a dessert as you'll ever serve. Enjoy!
Click here for the sweet shortcrust recipe.
Print

Tarte Au Citron: French Lemon Tart
---
Author:

Susan Knapp

Yield:

10

slices

1

x
For the sweet shortcrust:
Click the link above for the recipe.
For the filling:
8

eggs

300 g

1-1/2 cups (

10.5 oz

) caster sugar (superfine sugar)
Grated zest and freshly squeezed juice of 4 lemons (I made 2/3rds cup juice)
Freshly squeezed juice of 2 limes

300

ml 1-1/4 cups (

10.1

fl oz) heavy cream
To decorate:
Icing sugar (confectioner's sugar to dust over top)
Whipped cream (to serve)
---
Instructions
Preheat your oven to 350F and make the crust, click the link above this box for the crust recipe.
For the filling:
Whisk the eggs, sugar, lemon zest and juice, and lime juice, in a medium sized bowl. Slowly pour in the cream and whisk together to combine.
Pour the custard into the pie crust (it helps if you put the empty pie crust part-way into the oven before pouring in the custard to avoid spills).
Cook the tart for 25-30 minutes, or until it is just set (there should be a slight wobble in the middle as it will continue to firm up as it cools).
Remove the tray from the oven and place on a wire rack. Use a sharp paring knife to trim away the excess pastry around the top, then leave the tart to cool completely on a rack. If not eating right away, store the tart in the fridge, lightly covered with foil. NB: I make my tart the day before and store it in the fridge.
To serve:
When ready to serve, dust with icing sugar. Serve with a dollop of whipped cream. The tart will keep for up to 3 days stored in the fridge.
Susan Knaap
I'm Susan - food lover from the best little country in the world - New Zealand. I'm an 'accidental' cook who fell into it, hook, line and sinker when I turned the big 5-0. Not exactly sure why it happened; perhaps some previously defunct piece of DNA came good. Anyhow, I'm making up for lost time and spending countless hours in the kitchen cooking up a storm. Desserts are my Archilles heel, followed closely by good old-fashioned baking - it's good for the soul; not so much for the waistline!