Turn a sweet potato puree into deliciously soft and flavorful sweet potato doughnuts.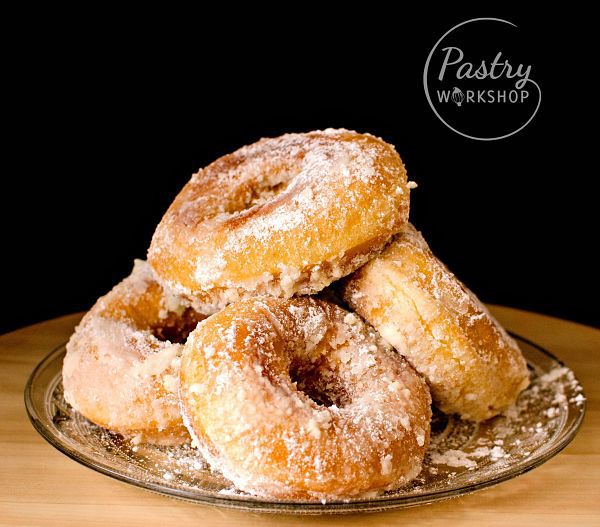 I didn't grow up with potatoes, they were something completely new when I first discovered them. I'm not gonna lie, that happened fairly late in life and it only occurred because I used them for my son's vegetable puree when he was a tiny baby. I was never impressed by their taste, but I did love their texture and colour. And I've been quite eager to try them in desserts.
These sweet potato donuts aren't just any dessert though. We loved them so so much that these donuts became something my little family asks for often. They are moist and so so fluffy and have this beautiful colour and incredible aroma. I cannot wait to give this recipe a try with pumpkin or perhaps some carrot puree. I feel like experimenting, having fun! The recipe below is adapted after the lovely Stella Parks from Brave Tart – such a great blog and I'm sure a recently published great recipe book.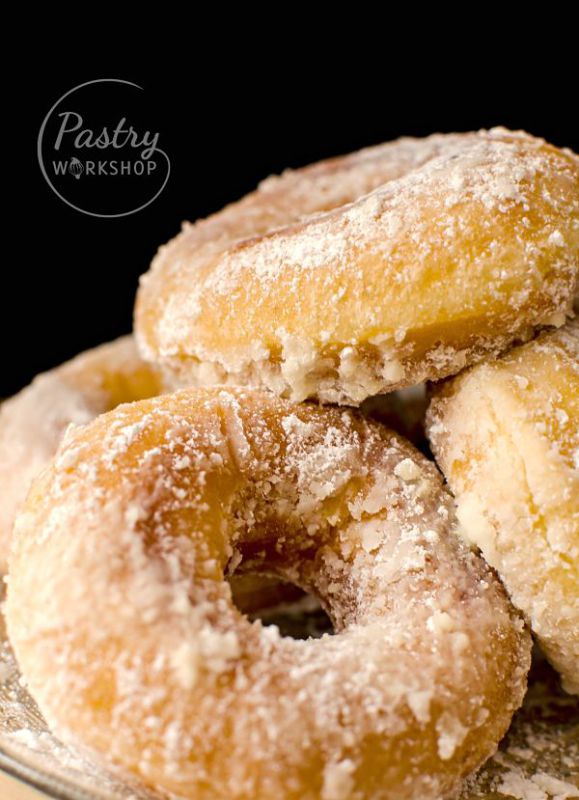 See Also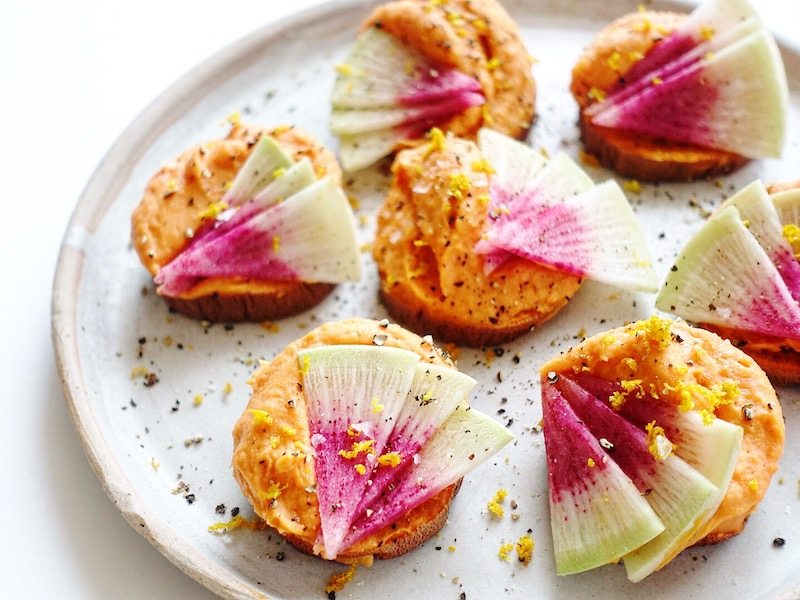 Love doughnuts? Check out these other recipes: Brioche doughnuts and colorful glazed doughnuts.

Sweet Potato Doughnuts
Oana Olguta
Turn a sweet potato puree into deliciously soft and flavorful sweet potato doughnuts.
Ingredients
680

g

bread flour

6

g

baking powder

5

g

instant yeast

60

g

brown sugar

1

pinch

ground nutmeg

3

g

salt

150

g

sweet potato puree*

1

teaspoon

vanilla extract

2

eggs

250

ml

whole milk

90

g

butter

melted
Instructions
Combine all the ingredients in the bowl of your mixer.

Mix with the dough hook for 4 minutes at the lowest speed then 6 more minutes at second speed.

The dough should look smooth and be elastic.

Gather the dough into a ball then cover with bowl with plastic wrap. Allow to rest and rise for 40-50 minutes or until double in volume.

Transfer the dough on a floured working surface and roll it into a sheet that has about 1cm thickness.

Cut out your donuts using a big round cutter and a small cutter for the hole.

Heat up a few cups of oil in a saucepan.

Place a few donuts in the hot oil and fry them on each side for 1-2 minutes.

Remove on paper towels then quickly, while still hot, roll the donuts in powdered sugar.

Arrange on a platter to serve.
Notes
*Bake the sweet potatoes prior to making the dough. You can easily substitute for pumpkin puree, in which case I recommend you add a touch of cinnamon as well.
Oana Olguta
I am a self-taught baker and pastry-school graduate and I have an affinity for food. But I especially love baking, taking pictures, exploring dessert cookbooks, entremets and writing. I focus on creative desserts and baking techniques that are aimed to both novices and experts in the kitchen and I truly believe that being a pastry chef is not about looking for innovative ways of making desserts, but about learning the basic techniques and then combining them into new, original desserts, relying on textures and flavors.