Going beyond the basic pizza dough, Via Della Pace Pizza in New York City is adding color and life to their unique pies.
In a discreet corner of New York City's lower east side you will find the quaint Via Della Pace Pizza, the sister to Italian Roman restaurant, Via Della Pace. Known for bringing Roman culture and food to this vibrant city, Via Della Pace Pizza is joining the creative food scene by adding color to a New York staple; the pizza. Here they are making pizza dough vivid with natural Italian ingredients.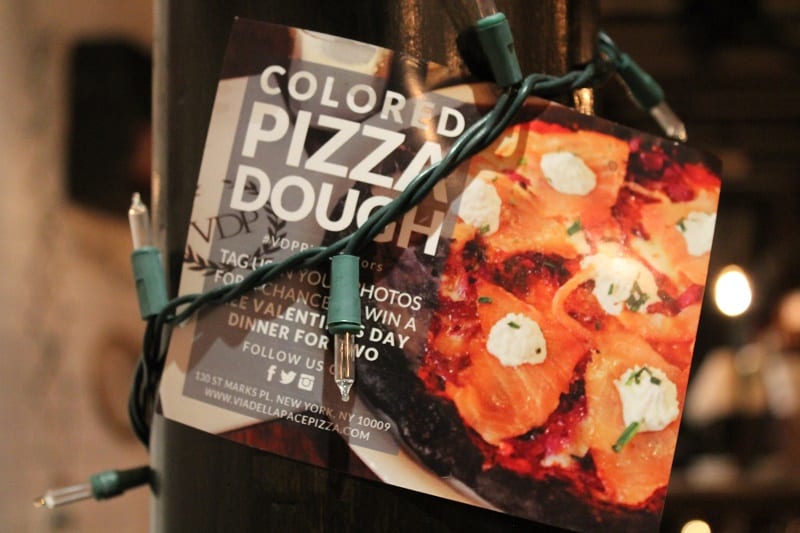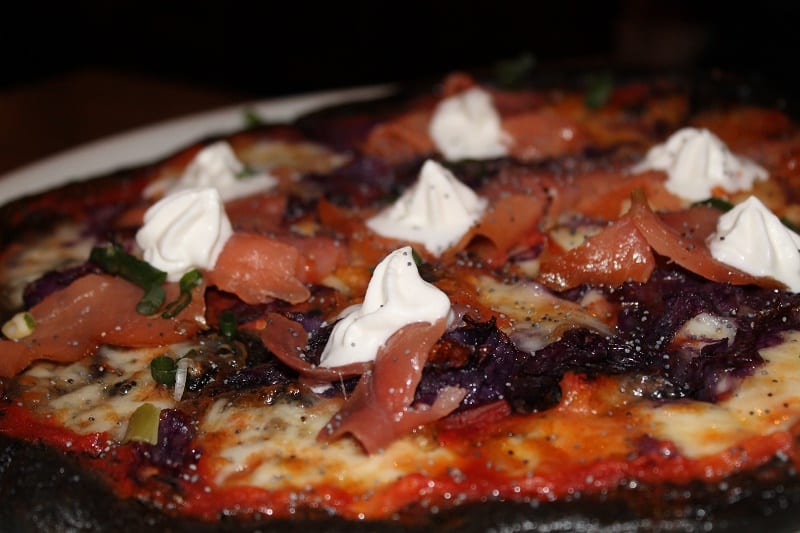 If colored pizza dough sounds a bit disconcerting, do not be afraid to try.  The pizza is not brightly bursting with color or filled with artificial flavor. Rather the four uniquely colored pizza pies are created with natural ingredients, replicating tastes of Italian regions like a salmon pizza you will find on a trip to the enchanting Cinque Terre.
The black dough, made from squid ink is topped with red cabbage, salmon and sour cream. This pie is a crowd favorite as it combines the sea tangy-ness of the salmon and squid ink with mild notes of sour scream and red cabbage.
The other colored pies include; the red made from red wine, yellow from saffron and green from spinach. Each of these ingredients are essential and are used in various Italian cuisine, proving that the chefs are not straying from their natural roots as they create these thin crust, wood fired roman style pizzas.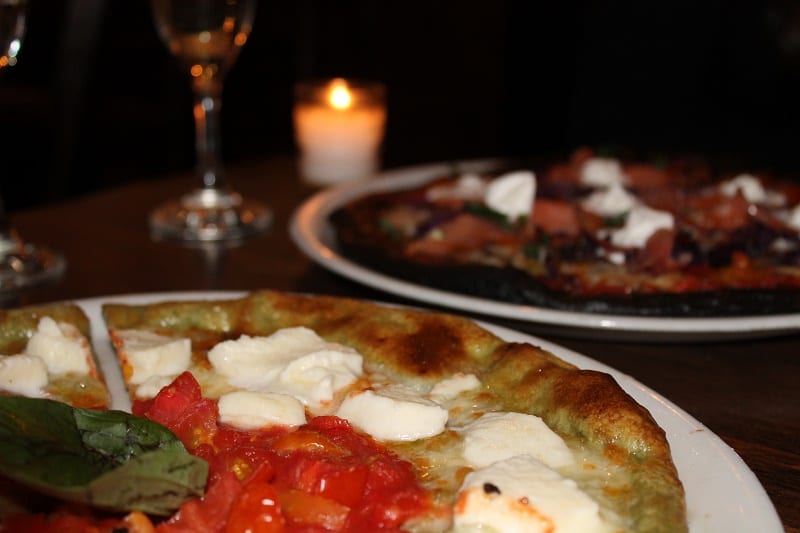 As for the pizzeria, it is decorated with rustic features creating an intimate atmosphere for couples, friends and family gatherings. Bare brick walls are decorated with pictures of boxing events. The decor also features candle lit wooden tables,  a shelf of wines including one with a Grammy Awards label, other knick-knacks and a direct view of the pizzeria's wood burning  oven.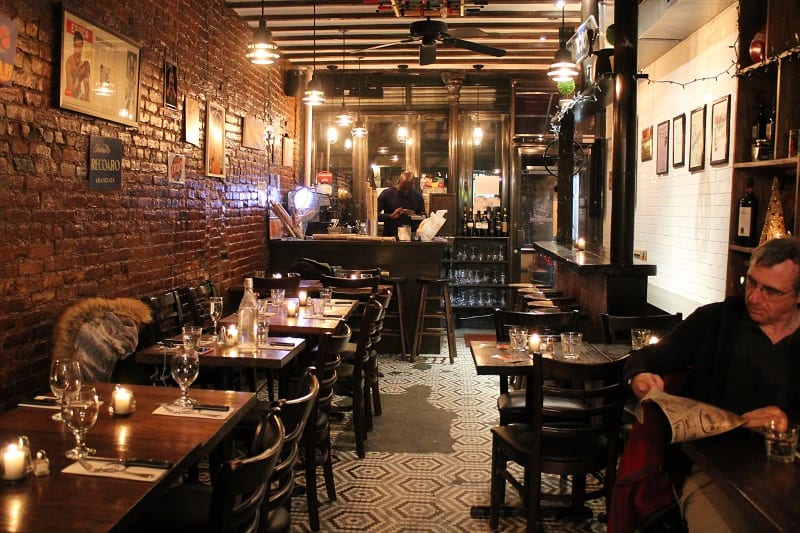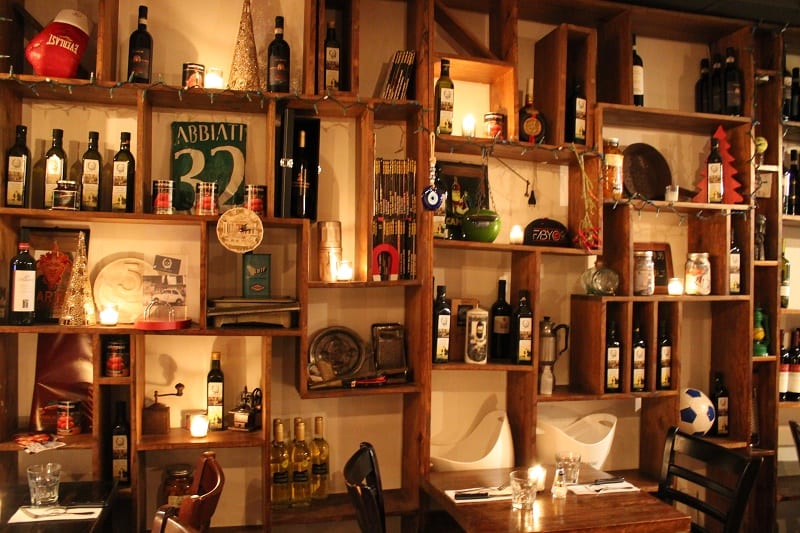 It is certain that dining at Via Della Pace Pizza will make you feel as you are part of something personal and special as you are served by an Italian staff, giving you a genuine Italian restaurant experience.
If you are not in the mood to try something new,  you can still stop by the pizzeria for a traditional Margherita pizza, bruschetta or something on the sweeter side, like tiramisu.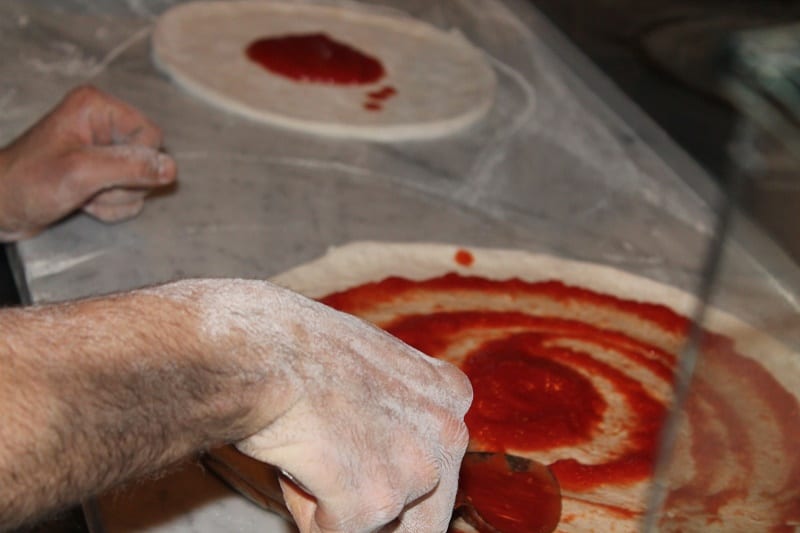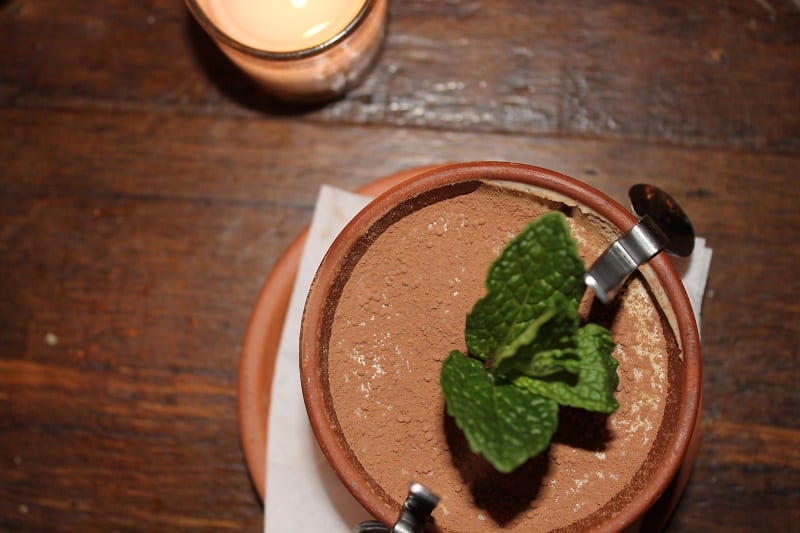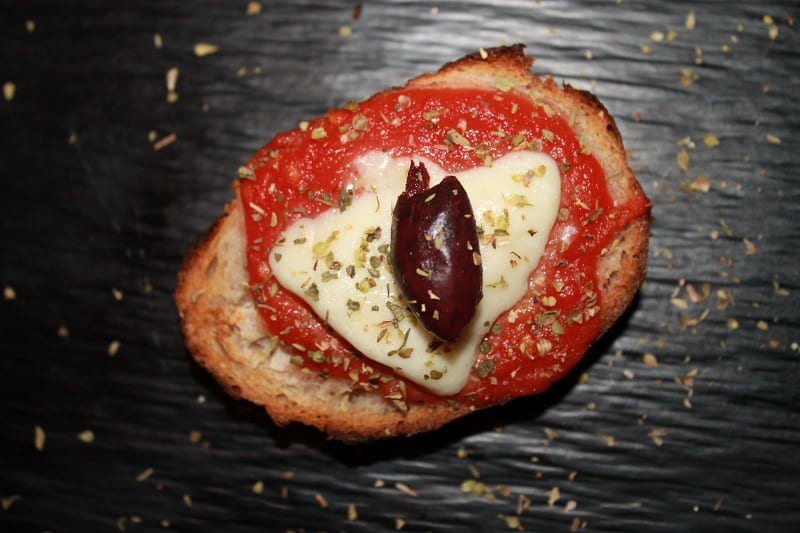 Experience the cozy comfort of Via Della Pace Pizza located on 130 St, St Marks Place, NY, NY 10003.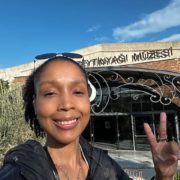 Alyssa Holder
Alyssa Holder is a writer specializing in food and travel topics since 2015.