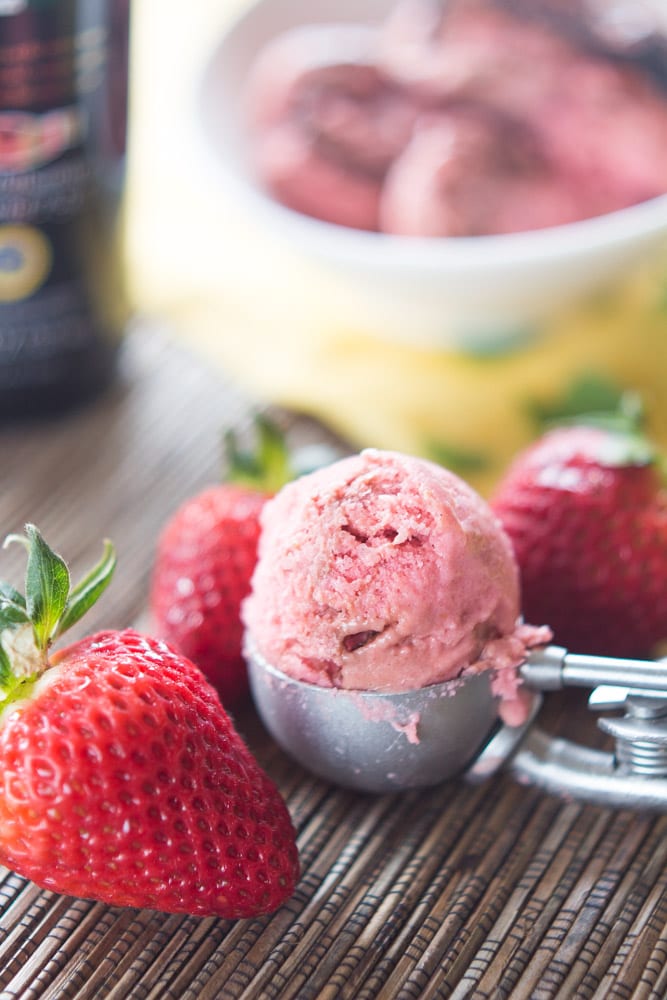 I have quite the sweet tooth. I mean if these S'More's Cronuts didn't give it away then surely these White Chocolate Cinnamon Rolls told you loud and clear.
But let me introduce you to a lighter, more refreshing side of sweet indulgence. It is in the form of pure strawberry nirvana.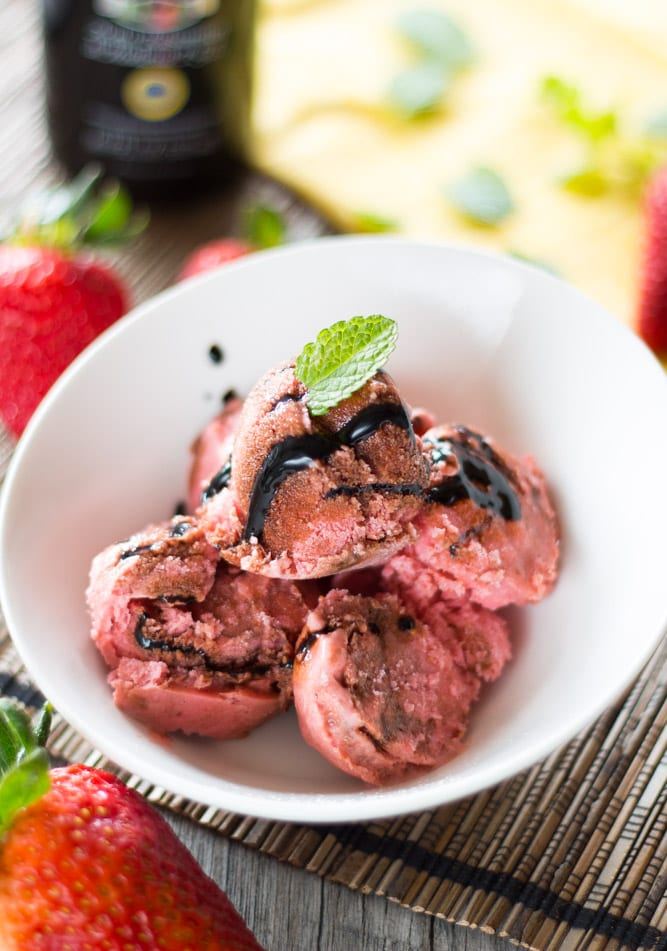 This healthy strawberry balsamic ice cream is swoon worthy. Not only is this ice cream made without an ice cream maker, it is also made with just 6 ingredients. And it even has a little bit of protein from the greek yogurt. !
See Also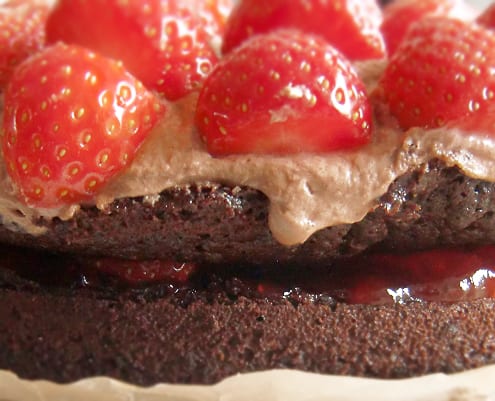 Apparently Italian's have been pairing strawberries and vinegar together for a long time…why its taken so long to cross my lips, I'll never know. The result was too perfect for words.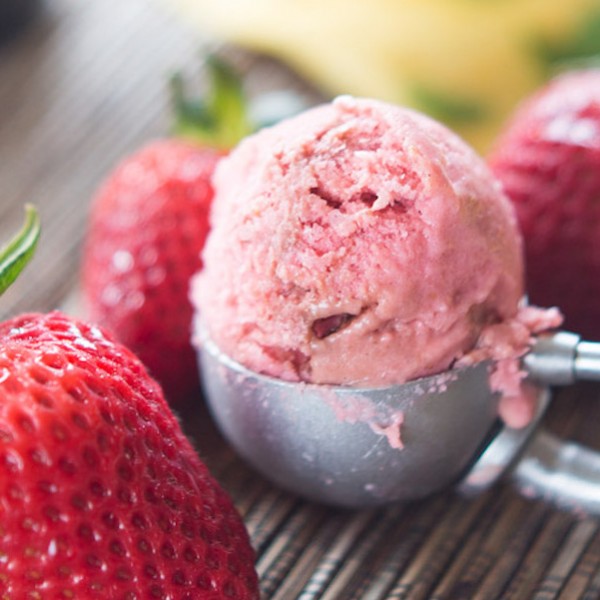 Mariah Mercurio
Ingredients
4 ½

Cups

Frozen Strawberries

1/3

Cup

Sugar

1

Cup

Greek Strawberry Yogurt

1

Teaspoon

Orange Zest

1

Tablespoon

Orange Juice

fresh squeezed

1

Teaspoon

Vanilla Extract

2

Cups

Reddi-Wip

1

Cup

Good Quality Balsamic Vinegar
Instructions
In a food processor or blender, blend strawberries and sugar. If you have any trouble blending the strawberries, add ¼ cup of water. The mixture should resemble a thick paste. Small strawberry chunks are okay!

Add greek yogurt, orange zest, orange juice, vanilla extract, and Reddi-Wip. Combine until well mixed, about 10 seconds.

Transfer to a freezer safe dish, an 8x8 dish or similar. Meanwhile, in a small saucepan bring the balsamic vinegar to a boil and reduce to a simmer. Simmer for 15 minutes or until the vinegar has reduced down to a thick syrup. Cool completely.

Swirl into the strawberry ice cream. Freeze for 4 hours, stirring occasionally. Store in an airtight container in the freezer for 3 months.
Mariah Mercurio
Hi! I am Mariah. Wife, mommy, and food addict. In my kitchen you will find that everything is made with love and creativity. I am a lover of all carbs and anything white chocolate or raspberry. I am still trying to find my balance of healthy dishes and sweet eats!