Shuchi Mittal reveals one of her favorite family recipes.
By Shuchi Mittal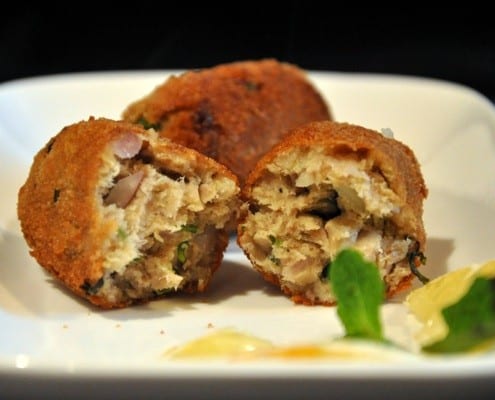 This is a traditional recipe that has been in my husband's family for years. After being in South Africa for four generations their home cuisine displays distinct Indian flavors with local influences. Spices that were available locally took over some of the traditional Indian spices, and fish and meat became a staple in all households. Like all Indian homes, food is still a sentiment used at every occasion- to celebrate, to grieve, to show love & concern and of course for Indian girls, to display skill.
Far away from home, my husband often craved these savory snacks that his grandmother used to pamper him with. Giving in, I decided to try my hands at the recipe, and not to alter anything to the taste remains as close to home as possible. Was it a success? The smile on his face and that of his family (when they say the pics) says it all. A happy husband can go a long way- and this just took 30 mins of my time.
A traditional recipe from my in-laws
Ingredients
For the cakes
1 Tin Mackerel fish in brine (approx 400gm)
Handful of fresh coriander, finely chopped
1 medium onion, finely chopped
2 large potatoes, boiled and mashed
8 green chilies, finely chopped
1 teaspoon white pepper
1 teaspoon thyme
1 egg
2 tablespoons bread crumbs (plus more for coating)
Salt to taste
Others
1 egg
Breadcrumbs
Oil for frying
Instructions
Remove the middle bone from the tinned fish and squeeze out the excess water with your palm – fish must be dry.
Flake the fish with your fingers till its broken into fine pieces.
Mix in the remaining ingredients for the fishcakes and blend well (best to use your hands) till the mixture is firm enough to roll.
Make 18-20 cylindrical patties out of the mixture and keep aside.
Beat the other egg in a bowl
Dip each fish cake in the egg, and then into breadcrumbs.
Heat the oil in a pan and shallow fry till golden brown on each side.
Serve hot with a cup of masala chai!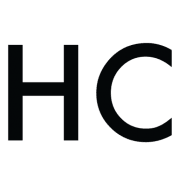 Shuchi Mittal
Shuchi cooks with the heart of a poet. Banker turned chef, she runs the 29. Private Kitchen in NYC focusing on social tasting events, dining experiences and small-scale private events. Using simple & wholesome ingredients, she likes to re-invent homemade Indian flavors into modern tapas & small plates. Her dream? To cook, feed, write, and eventually open her own communal dining cafe - with a published recipe book on the stands.