This refreshing drink from Northern India can be adjusted to suit your particular sweet tooth.
By Nik Sharma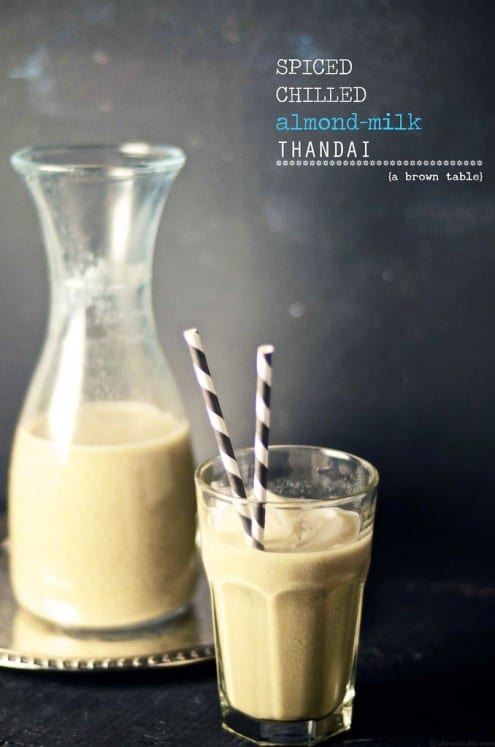 I'm guessing if it is as hot as it is here in D.C., you will probably be like me thinking of all sorts of ways to cool off. At this point, getting wet while watering the garden is turning out to be a pleasant experience! There are more convenient and better ways to chill in this hot and humid weather, one being this delicious drink from Northern India. Thandai, as it is commonly called is a chilled drink mildly laced with delicious fragrant spices served on hot summer days and during Holi – the festival of color.
All the spices ground to prepare the thandai are aromatic that contribute distinctive tastes but they somehow magically come together. The licorice-like taste of fennel with the green cardamom seeds provide the sweet flavor for the background to the drink while the peppercorn and cloves lend a refreshing taste. It is best to use good quality and fresh spices when preparing the blend to get a delicious tasting batch of thandai. I've modified and adapted the recipe from Julie Sahni's Classic Indian Cooking cookbook.
Though, I have used almond milk to prepare the thandai, traditionally you would use chilled milk or water. However, I find the flavors of the spices to be much more delicate and balanced when almond milk or milk are used. I also prefer my final drink to be less sweet in taste and so I reduced the amount of sugar but feel free to add more sugar if you like it sweeter.
Spiced Chilled Almond Milk Thandai
This refreshing drink from Northern India can be adjusted to suit your particular sweet tooth.
Ingredients
2 tablespoons fennel seeds
a pinch of saffron (optional)
1 teaspoon green cardamom seeds
6 whole cloves
10 peppercorns
1 cup toasted watermelon or sunflower seeds
4 cups boiling water
¾ cup brown sugar
4 cups fresh almond milk, chilled
Instructions
Grind the fennel, saffron, cardamom, cloves, and cardamom in a coffee or spice grinder to a fine powder.
Add the sunflower seeds along with half the water, ground spices, and sugar to a food processor. Blend to get a smooth paste. Add the remaining water and pulse for 5 seconds.
Pass the mixture from the blender through a sieve lined with cheesecloth. Squeeze and press out as much liquid as you can by wringing the cheesecloth as tight as possible. Transfer the concentrate to a clean bottle and chill thoroughly in the refrigerator before use.
Before preparing the drink stir the chilled concentrate (some separation might occur on standing which is perfectly normal). In a large bowl, mix the concentrate with the chilled almond milk before serving. Pour the thandai into chilled glasses containing
crushed ice or ice cubes. The concentrate stays good for up to a week in the refrigerator.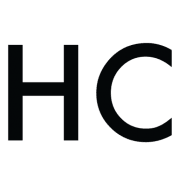 Nik Sharma
Nik Sharma is the cook, author and photographer behind "A Brown Table" and currently resides in Washington D.C. He is a self-taught cook that is constantly trying to infuse "exotic" spices and ingredients by learning different cooking techniques in day-to-day meals with the motto of keeping all cooking methods fun, simple and useful.