The struggles of opening a restaurant in New York City are real, but if a diner is to have a flawless experience, sticking to a restaurant's vision is important. No matter the cost.
By Maya Dangerfield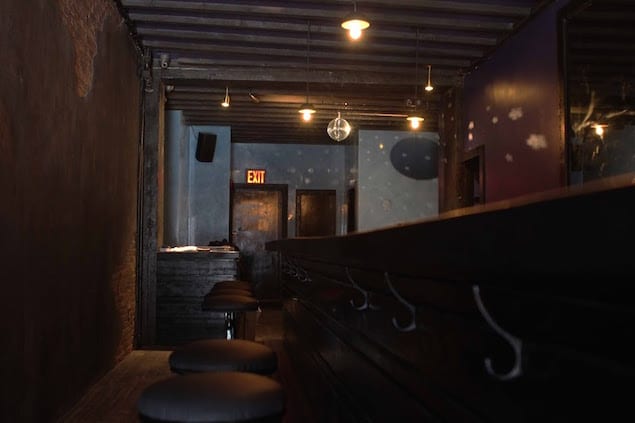 Bed-Vyne Cocktail, Bedford-Stuyvesant's latest cocktail bar, is two weeks past its opening date. Inside, architect and designer Michael Whiteshoes and co-owner Rotimi Akinnuoye lean against the custom-designed oak bar, careful to avoid the freshly painted DJ booth. Akinnuoye,45, pauses as he reflects on the delay. "We're not McDonalds," he says. "We don't want to have a cookie cutter view or design."
Dubbed the "Food Capital of America," New York City was home to over 17,000 restaurants in 2014, according to the National Restaurant Association. But while the city may be a paradise for foodies, its thousands of places to eat and drink pose problems for restaurants and bars looking to stand out.
A unique ambience is a way for restaurants to distinguish themselves from their competition. The task falls to the expertise of architects and designers to construct ambience, a space's unique character, through design decisions that dictate everything from building materials to lighting sources. Their decisions craft a space's character—it's also a costly investment for owners trying to balance custom designs with a tight budget.
Hard costs—the equipment, materials and labor –are roughly 85 percent of the total construction budget. Soft costs, which cover plans, paperwork and consultation fees, are 15 percent and also include the fees for architects and designers.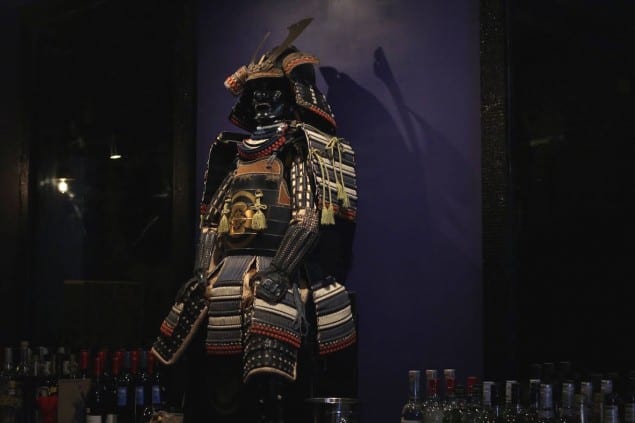 Implementing a creative design while being mindful of the budget is one of the primary responsibilities of the architect, according to architect Efrain Perez, 45, of SWA Architect.
"It's going to be their offspring, it's their child. You've got to treat them and it with respect,' says Perez. 'But a designer's role is to convince the owners that their choice is the right choice."
The initial conversation between owners and architects about the design involves talking about the menu, patrons and price points, according to architect Julie Abikzer, 35, of DMDesign and Architecture.
"You have to take everything into account," says Abikzer. "'How comfortable are the banquettes?' 'Are you going to use a white tablecloth or not?' These things will change your entire atmosphere."
Creating the right ambience also means things like making sure people can move throughout the space and considering questions like "will the sound of shoes echo?" and "what is the ideal room tone?"
Caroline Grant, 40, co-founder of interior design firm Dekar Design, notes that bad lighting can ruin an ambience.
"A lot of hard overhead spotlights can create shadows," Grant explains. "You want to look good when you're eating in a restaurant and if everyone has these shadows on their faces, no one feels good."
Making sure that everything and everyone looks good comes at a cost. But a higher budget doesn't necessarily determine better design.
"With bigger budgets you're doing more. You're doing more construction, maybe even another floor of a restaurant. It doesn't mean we're buying chairs that are three times more as expensive," says Grant.
A design budget, or rather sticking to the budget, can be a conflict point between owners and architects. Construction can be delayed if a space has existing violations or liens, is in landmarked building or plans are not immediately approved.
"If you want a quick turnaround and keep cost, get your stuff to the Department of Buildings quickly," says Perez. "If your contractor is working away and discovers a moldy beam, then you've got to stop everything."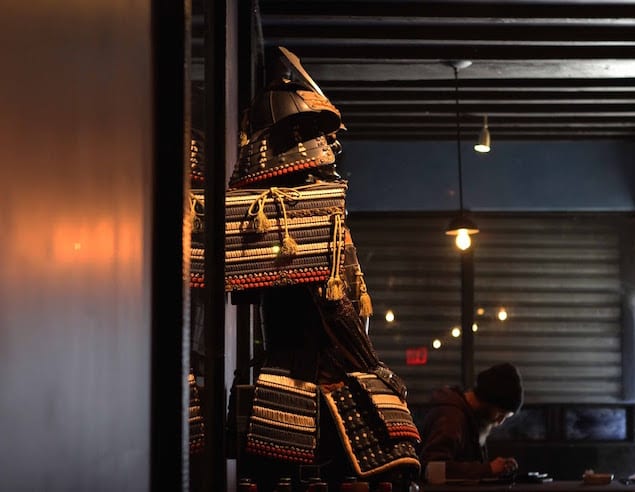 Perez said it's the final touches that often end up on the chopping block as owners attempt to reign in budgets stretched by unexpected bogs.
"Closing up costs—finishing the floors, lighting and final installations—is often where owners will make the final cuts," he explains. "They'll go to Home Depot and get the material for cheap to try to come in under budget."
Perez advises owners to stay the course and keep to the initial design plan. "It's always the little touches people remember," he says.
At Bed-Vyne Cocktail, construction was delayed three weeks because of a late shipment of wood from upstate New York.
"Craft cocktail bars are springing up like mushrooms,' said Whiteshoes, 50. 'But I'm picky, I'm picky about what I design and this is quality—it's not going anywhere," he says, rapping the bar.
The finished space at 305 Halsey Street, part of the Bed-Vyne Wine and Bed-Vyne Brew family, will sport a Shanghai art deco theme. An antique samurai suit mounted behind the bar will be the space's focal point.
"You could be anywhere in New York and you want people who have worked hard, to spend money at your place," said Akinnuoye. "You've got to pay for that."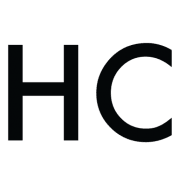 Maya Dangerfield
A recovering teacher and editorial intern for Honest Cooking, Maya began her journalism career at Greatist.com. A food lover who never misses dessert, she is also a passionate sports enthusiast. Currently Maya freelances for FoodmakerMedia and copywrites for Techturized. Her writing has been published for Greatist.com, Shape.com, and The Washington Post.