Southern-Style Sweet Tea, Three Ways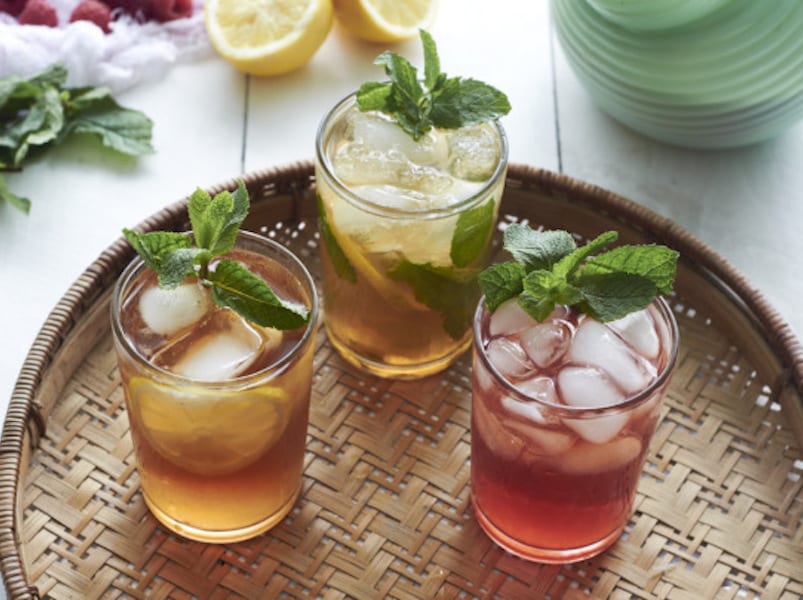 Try a classic sweet black tea and once you have the base down, experiment with flavored variations.
This article has been posted with permission and originally appeared as 3 Takes on Southern Sweet Tea on Relish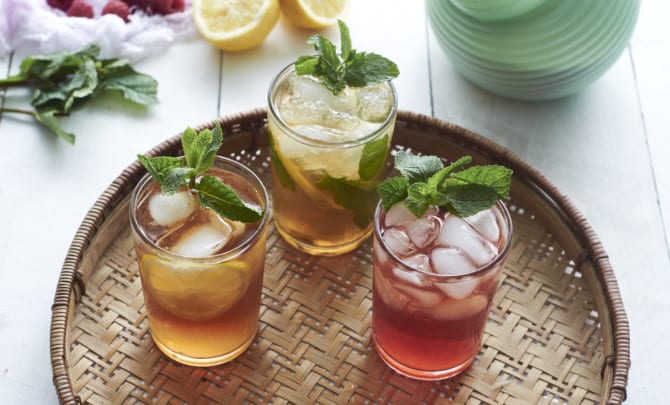 Danielle Atkins
Dolly Parton's character, Truvy, in Steel Magnolias calls sweet tea the "house wine of the South"—and for good reason. Southerns drink it by the gallon each summer and many below the Mason-Dixon line expect their iced tea to be served sweet without having to specify.
So how did this sip come about? Sweet tea originated in the late 1800s, and the first recipe, penned by Texas-native Marion Cabell Tyree, appeared in a Virginia community cookbook in 1879. Tyree's recipe called for green tea, but a traditional black tea variation became more popular in the 1900s during World War II, when the Japanese green tea routes were cut off and Americans began to import more black teas from India. Partly due to iced tea's ability to act as a reprieve during the hot summer months, Southerners took a particular liking to the beverage.
Today, sweet tea is still primarily made with black tea and sugar is added while the water is still hot for a signature smooth taste. Below is one such recipe for classic unflavored sweet tea. Once you have this simple base down, try our two flavored variations that follow: mint julep and raspberry.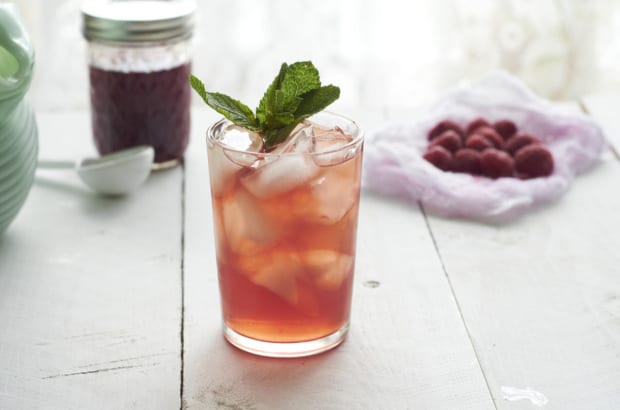 Danielle Atkins
It doesn't get much more simple—or much more classic—than this. Black tea bags, sugar, lemon, and mint combine for a refreshing summer beverage that's perfect for an outdoor patio dinner.
Danielle Atkins
Two Southern favorites unite in this bourbon-laced drink. The recipe (which makes 10 servings) only calls for 1/3 cup of alcohol, so while it's definitely not for the kiddos, it won't pack too much of a punch either.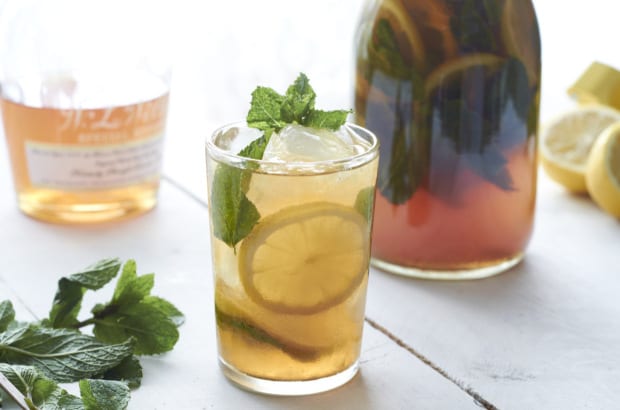 Danielle Atkins
This recipe walks you through making your own raspberry vinegar, which is then added to the sweet tea to create a drink that's fruity but not sugary, with just a bit of zing.
Relish
Offering more than 14,000 recipes plus features and DIYs on cooking, dining and entertaining, Relish celebrates America's love of food. Relish is about honoring cooking traditions while exploring new trends and ideas, which is why millions of people turn to both Relish.com and Relish Magazine for special occasion recipes, quick and easy weeknight suppers and culinary adventures.