Meatballs, pineapple, and peppers slow cooked in a tangy sweet and sour glaze.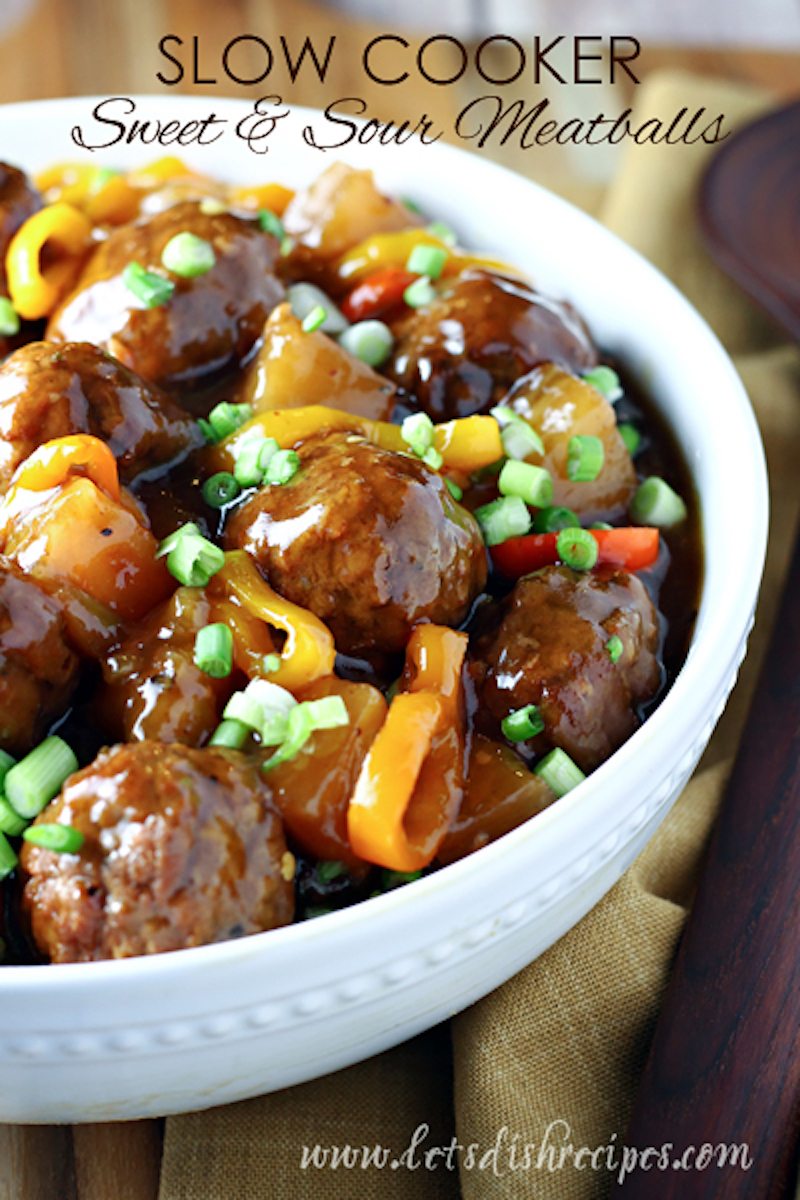 The meatballs, the peppers, and the big chunks of pineapple (my personal favorite) all come together in a delicious sweet and tangy sauce that thickens right in your slow cooker. I'm telling you, this meal practically makes itself!
You can use any kind of sweet or bell peppers you have handy. I've diced up bell peppers to use in this recipe, but I love grabbing a bag of the little sweet peppers and slicing them up for this meal. They just look so pretty, and taste so good!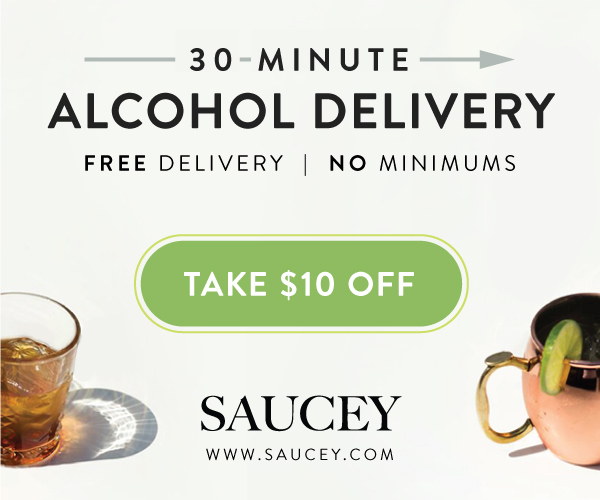 I also like to use frozen meatballs in this dish for convenience sake, but you could certainly make your own. Just make sure they are fully cooked before you add them to the slow cooker with the rest of the ingredients.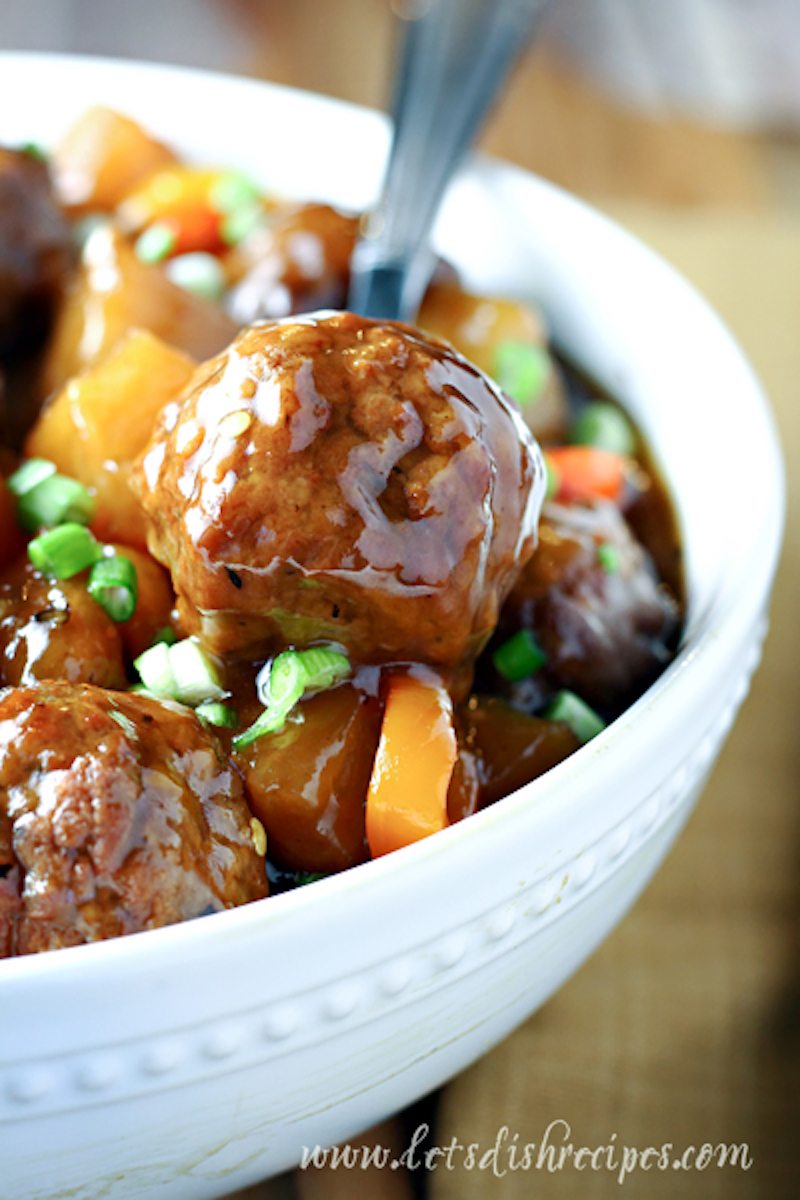 We serve this over rice with a sprinkling of green onions for garnish, but pasta is another delicious option. I hope you love this easy slow cooker meal as much as my family and I do!

Slow Cooker Sweet and Sour Meatballs
Ingredients
2 dozen frozen meatballs
1 (20 oz.) can pineapple chunks, drained and juices reserved
¾ cup packed brown sugar
3 tablespoons cornstarch
¼ cup white vinegar
3 tablespoons soy sauce
1 clove garlic, minced
Salt and pepper, to taste
2 cups diced sweet peppers
Hot cooked rice, for serving
Sliced green onion, for garnish (optional)
Instructions
Place meatballs in a lightly greased slow cooker. Drain juice from canned pineapple into a glass measuring cup. Add enough water to equal 1½ cups.
Add brown sugar, cornstarch, vinegar, soy sauce, garlic and salt and pepper, to taste, to water/pineapple juice mixture and whisk to combine. Pour over meatballs in slow cooker.
Add drained pineapple and peppers to slow cooker. Cover and cook on low for 4-5 hours, or until sauce has thickened.
Serve over rice. Garnish with green onion, if desired.