These were quick, simple and quite interesting, given that a jalebi is traditionally an Indian sweet.
By Shuchi Mittal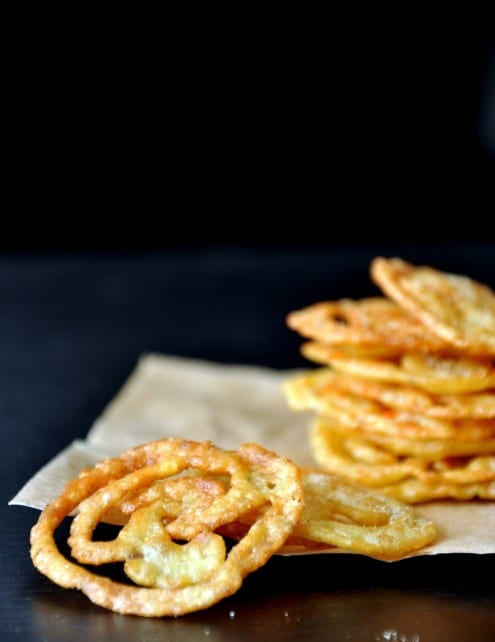 "Sweet or savory, can't you tell?
Hey, pick one up & indulge, you might as well!
And when the night's over, you cross a day off the diet chart
Overeaten again? Perhaps, but that's the best part…."
I really enjoyed making these. They were quick, simple and quite interesting (given that a jalebi is traditionally an indian sweet)! I also thought they were a great substitution for chips, and worked well with any dipping sauce you have lying around the house. Easy peasy….
Savory Jalebi
Savory version of the popular Indian dessert - Jalebi
Ingredients
½ cup gram flour
¼ cup all purpose flour
2 tablespoons thick yogurt
¼ teaspoon coriander powder
1teaspoon caraway seeds (ajwain)
1 teaspoon ginger garlic paste
A pinch asafetida
A pinch of baking soda
Salt and red chili powder to taste
1 teaspoon chat masala (Indian savory spice used on street food)
Olive oil for shallow frying
Instructions
Mix gram flour with all the ingredients (except chat masala & oil) and add enough water to make a semi-thick pourable batter (pancake like batter).
Keep aside to rest for 15 minutes.
Heat some oil in a non-stick pan.
Put the mixture in a piping bag with a small hole & pour it into the hot oil in small round squiggles.
Remove when crisp and brown on both sides and keep on a kitchen towel to drain any excess oil.
Sprinkle with chat masala and serve hot with a dipping sauce such as tomato, sriracha, mint or yogurt.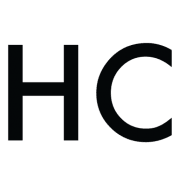 Shuchi Mittal
Shuchi cooks with the heart of a poet. Banker turned chef, she runs the 29. Private Kitchen in NYC focusing on social tasting events, dining experiences and small-scale private events. Using simple & wholesome ingredients, she likes to re-invent homemade Indian flavors into modern tapas & small plates. Her dream? To cook, feed, write, and eventually open her own communal dining cafe - with a published recipe book on the stands.