Apologies in advance to those who are vegan, gluten-free or easily offended.
By Arden Shore for Citizine
In the same world where the internet boils over with rage after a Caucasian chef demonstrates how to "properly" eat Vietnamese soup on Bon Appetit, a Korean-American tech geek makes Vietnamese soup in taco form and sparks a "cultural movement".
Before you reach for your holsters, meet Robin Chang—tech consultant by weekday and chef by weekend, although "chef" may be a stretch. He prefers "connector" which is also how he describes his passion project, Little Meats Los Angeles. A communal dining experience for letting the good times and tastes roll, Little Meats gives free rein to people who like to cook by connecting them with friendly strangers who like to eat without restriction or apology. Though he has hosted larger format Little Meats meals in the past, Robin is currently hosting smaller "Umamikase" dinners at he and his wife's apartment-turned-semi-pro kitchen in Lincoln Heights.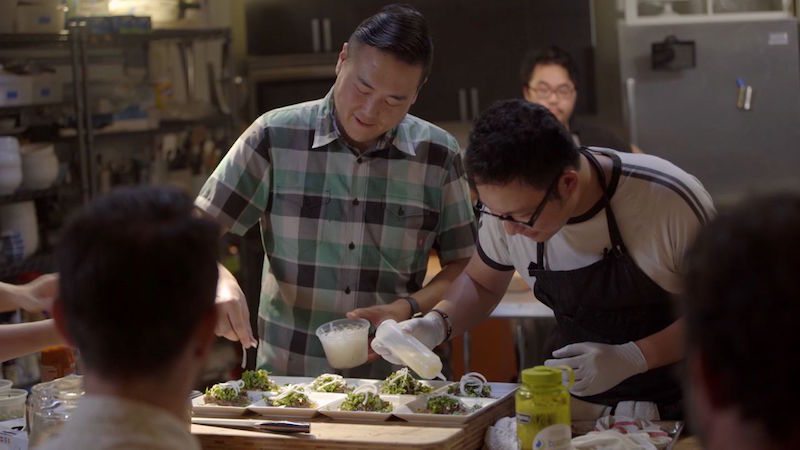 Robin Chang making the magic happen before our eyes at Little Meats Los Angeles
Apologies in advance to those who are vegan, gluten-free or easily offended. If you purchase a Little Meats ticket, don't expect avocado toast, white tablecloths, previewing the menu beforehand or catching a nine o'clock movie afterwards. Little Meats is an anti-supper club for both amateur and renowned chefs to cook whatever the fuck they want for guests whose tastebuds are as open as their minds. Robin will be your delightfully crass host, and if you're lucky, he'll be doing the cooking, too.
Robin was raised in Glendale by first-generation Korean immigrant parents. He spent much of his adolescence in East Los Angeles where his family attended church in Lincoln Heights. He grew up eating beef tongue sandwich sack lunches, orange-chicken-fried-rice-lo-mein combos, Mexican street food, homemade Korean food, pho, and cuts of meat that would make your average white teenager's nose crinkle. The self-taught chef likes his meats. In fact, Little Meats is a direct translation of 'carnitas'—inspired by his first-ever burrito at legendary 24/7 taco joint, Carnitas Michoacan in Lincoln Heights.
Robin characterizes his culinary identity as "Ethnic America," the central tenet of Little Meats. He defines the movement as "inauthentic food that identifies who we are as this hodgepodge of cultures not clashing for the sake of clashing but because we've had to live with a diverse community growing up in LA."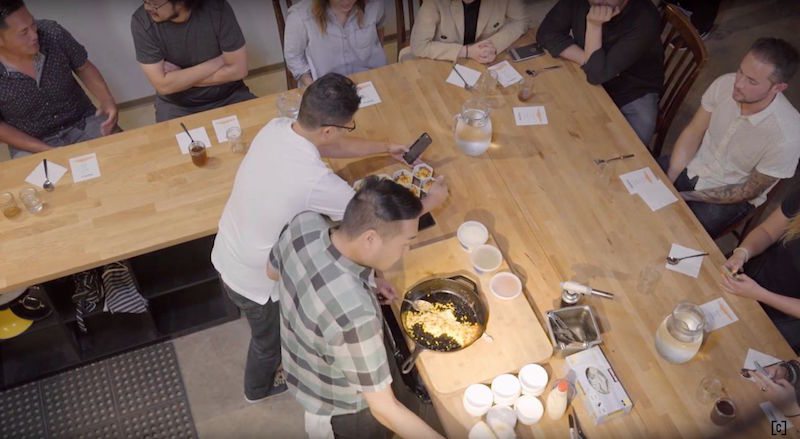 Never a dull moment at 'Little Meats' Umamikase dinners
In a nation modeled after a cultural melting pot, it's only natural that We the People adopt techniques, flavors and ideas from backgrounds other than our own. That's the beauty of America. "To me, a taco is just as American as a burger," says a self-assured Robin.
By slapping braised oxtail meat cooked in Vietnamese pho broth on a tortilla and calling the creation a pho taco, Robin pays homage to the tortilla lady where he sources his masa, the countless bowls of late night pho he's slurped in his 37 years and every taco he's ever consumed. He also gives us the mouth-feels. The pho taco is an ode to Los Angeles. The pho taco is Ethnic America.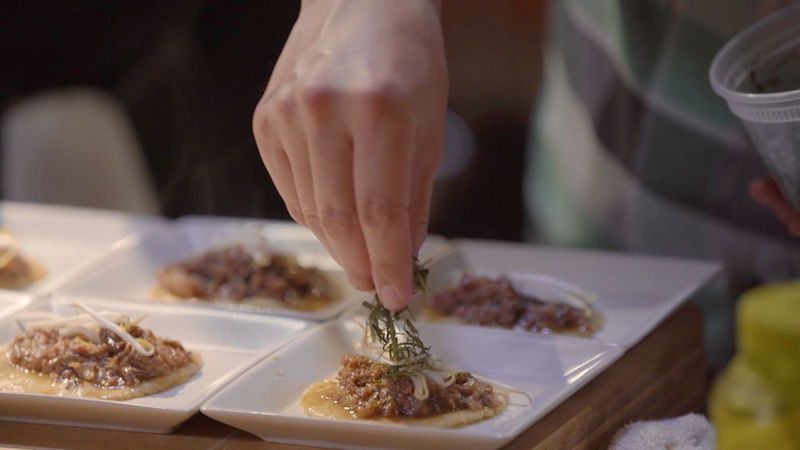 Robin's mouth-feely pho tacos are always ready for a close-up
"If Roy Choi calls himself an LA son, then I am Ethnic America," says Robin. "It sounds so cocky, but it's just my culinary identity. I might not be a chef, but growing up in LA, food has played such an important role in defining my life."
So next time you see a chef whipping up a crazy cross-cultural concoction, don't get all PC Principal and call it "fusion bullshit" or a "bastardization of culture by way of appropriation." If good food comes from the heart and proper respect is paid, embrace the Ethnic America in action.
Below, Robin has paid his respects to just some of the places in East Los Angeles that have been key players in shaping his culinary identity. Spoiler alert: The man likes his tacos.
Before you get too deep in the mouthwatering madness, don't forget to follow @littlemeatsLA, @ethnicamerica and @robindurden on Instagram.
Lincoln Heights, $
RC: This is the gold standard for your first street taco experience. They make all their tacos well, but get the meat that's being freshly cut.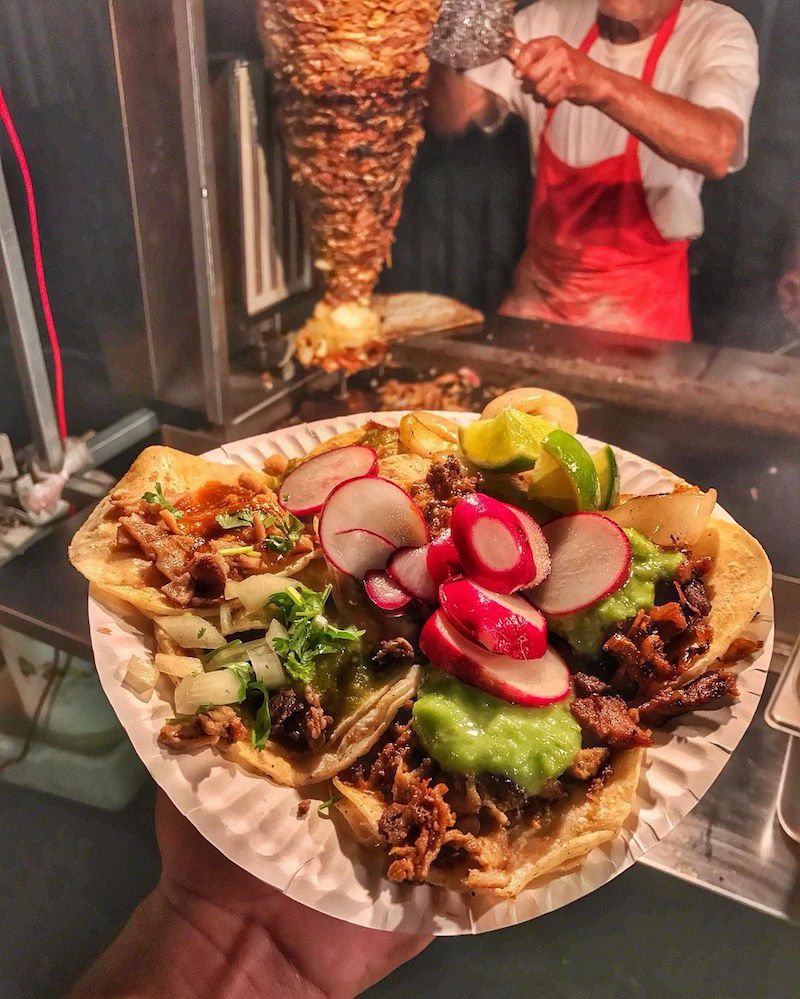 Image courtesy of @compahoe
Lincoln Heights, $
RC: When asked what the stuff coming out of the squeeze bottle is, his response will be, "cholesterol!"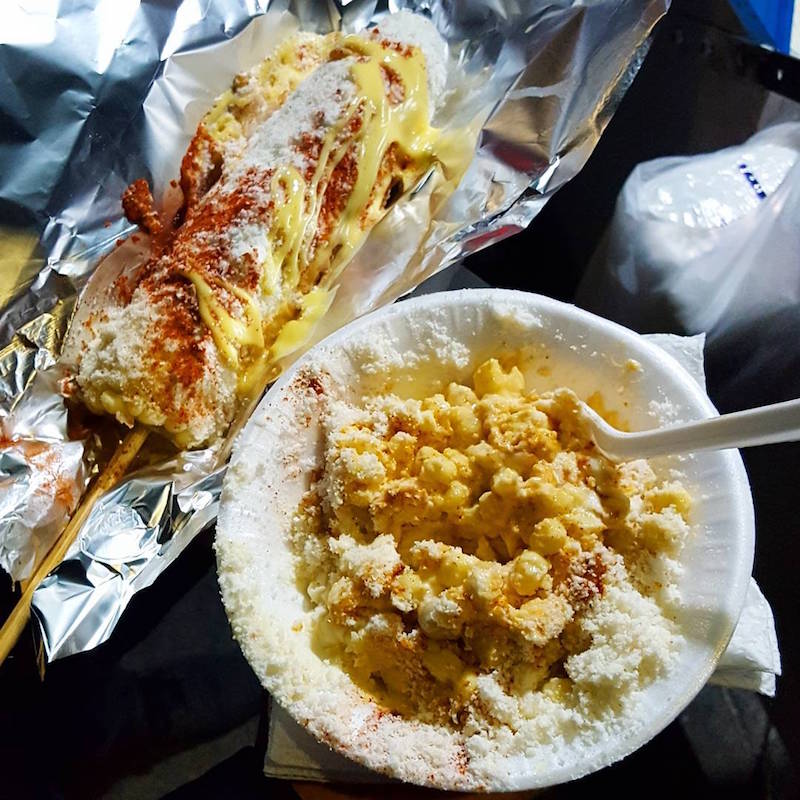 Image courtesy of @vivkuma
Sawtelle Japantown, $$
RC: Under the assumption that everybody is privy to Japanese ramen, tsukemen is all the rage and it's here to stay. My Korean palate that likes its flavor bombs is quite possibly to blame, (especially because my initial introduction to ramen was the kind you boil in a packet), but I believe Annex is a flavor bomb of dipping ramen. If you want to experience it, order a negi (shredded green onion) ramen with an extra order of negi. Drop a couple spoonfuls of red pepper flakes and a spoonful of raw garlic and you're in business. As you dip the ramen into the sauce it catches all of that goodness and flavor in one a powerful bite.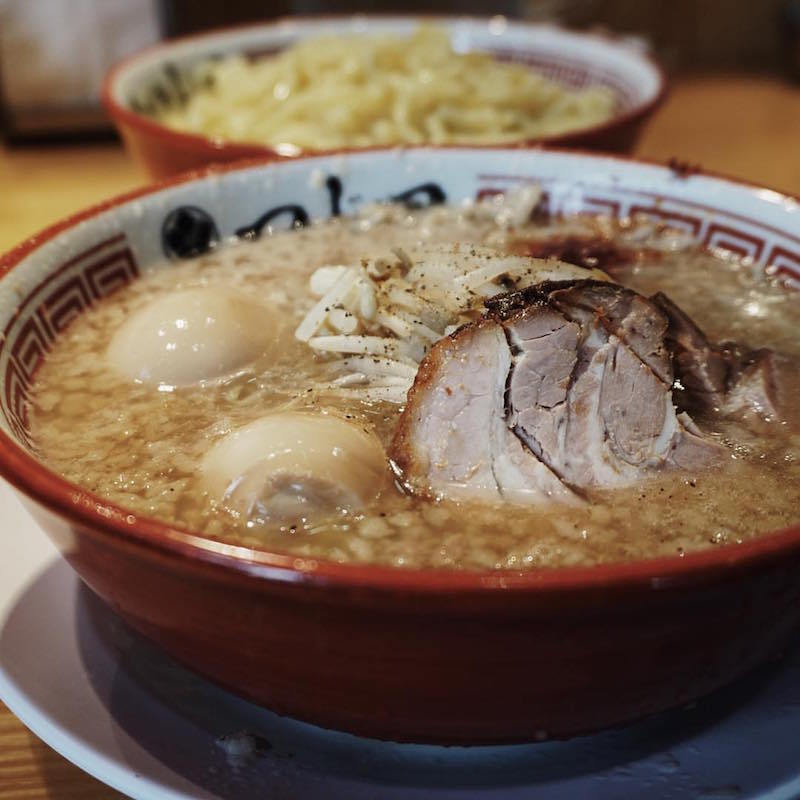 Image courtesy of @jennymichelley
See full list of "Robin Chang's Ethnic America with a Side of Tacos" here.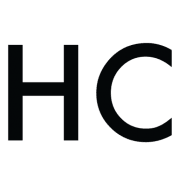 Citizine
Citizine is a lifestyle platform that highlights the culture of Los Angeles through the people who shape it. Create a Citizine profile and follow us on social media to keep up with the best events, places, and people taking LA by storm.