Champurrado is a slightly spicier and thicker version of hot chocolate. Drink it to ward off the winter blues.
By Sasha Gora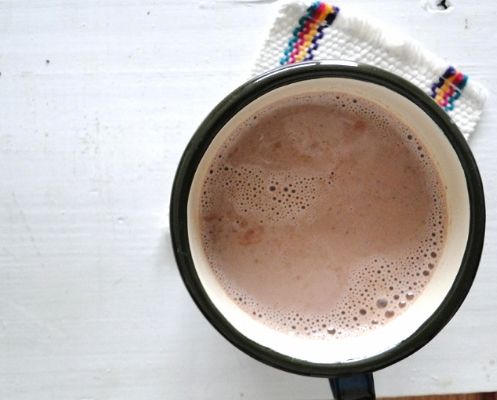 Now that Gluehwein stands are scarcer in Munich, I've been making hot beverages at home and, in my opinion, there is no hot beverages that is more comforting than hot chocolate. It is childhood served in a mug or sometimes a bowl. When I look into a mug of hot chocolate, just like with a crystal ball, I see far beyond the vessel. Instead, I see the canal in Ottawa and the thrill that my brother, sister and I would feel each year when our mother announced that it was finally frozen. I see a family wearing hockey skates over two or three pairs of socks. I see noses as red as Rudolph's and post-skate appetites as big as the deep-fried dough with lemon juice, sugar and cinnamon that we Canadians call Beaver Tails.
But because of my recent travels to Mexico, I also see beyond childhood and nostalgia and even the coldness of winter in that cup of hot chocolate. Now I see that morning that a good friend and I woke up earlier than the Mexicans in our hotel and went to the market in Oaxaca. In addition to garments with intricate hand embroidery (the kind that Frida Kahlo used to wear), Oaxaca is known for its chocolate. It was January 31st and we started the last day of the year with large bowls of hot chocolate with pan de yema on the side.
I am thankful that hot chocolate now also reminds me of Mexico as I've been drinking a lot of it recently and I can't really think of a place better to be reminded of. On a grey, snowy day I will happily think about the smooth, long strip of highway from Mexico City to Oaxaca. I will think about the cactus desert in between the two, the rolling hills, and a sky that couldn't be any more blue. I will think about how small the landscape made me feel and how warm the sun felt on my skin. I will think about our road-side-stops for mushrooms quesadillas and guave paletas.
The sun in Mexico made my cheeks a little rosier and the fresh fruit juices put a spring in my step. It is amazing what only a few days somewhere else can do. Travel is the best medicine I know. It makes me walk a little faster, stand a little straighter and open my eyes a little wider. And, always, it a) feeds me foods that I've never tasted and b) makes me wish that I had Anthony Bourdain's job (seriously, Anthony, I would be happy to assist you anytime).
Mexico knows good chocolate and Mexico knows how to make good beverages. Mexican chocolate has a different consistency and a slightly different flavour. It is more granular than a lot of other chocolate. This is because it is made with undissolved granulated sugar and because it is grainier, it is meant for melting for hot chocolate or cooking for mole as opposed to eating by the bar. It often comes already flavoured with vanilla, cinnamon and sometimes almonds, but it also possible to find it plain.
When I was living in Berlin I became acquainted with hot chocolate made with coconut milk. Once again, the New York Times whet my appetite and made me look at both hot chocolate and coconut milk with fresh eyes. But now that I've been to Mexico (beyond a beach holiday as a teenager), I'm hooked on champurrado, a spicier and thicker version of hot chocolate.
So what makes champurrado different from hot chocolate? Masa, and that is about it. The same dry corn dough that you use for your tortillas and tamales thickens the hot chocolate, giving it a bit more texture, a bit more depth. Any masa based drink in general is an atole and the types of atole are endless: from spices to fruits (such as wild cherry or strawberry) and from seeds to various types of corn. Champurrado particularly refers to a chocolate atole. It can be basic as chocolate, milk, water and masa, or that can be the base for adding spices, orange zest and even an egg. The classic champurrado spices are vanilla, cinnamon and star anise.
My version of champurrado is inspired by the Mexican classic, but it takes a detour as instead of using of using panela (which I haven't even seen in the Mexican grocery store here in Munich), I use maple syrup as a sweetener. A total scandal it is, I know, I know, but I am Canadian and I simply cannot help myself from using maple syrup when an opportunity arises. That, and it just tastes so at home with the melted chocolate and spices. Once again breaking from tradition, I make my champurrado with an ordinary whisk, whisking and whisking away to make my beverage frothy. If you want to go the traditional route, get yourself a rather sweet looking molinillo. How I wish that I had picked one up in Mexico. Why say no to a wood whisk that looks good in your kitchen and that does a mean job at making a drink frothy?
So Mexico, I will keep drinking champurrado until the two of us meet again.

Champurrado is a slightly spicier and thicker version of hot chocolate. Drink it to ward off the winter blues.
Ingredients
½ cup water
2 tbsp masa
1 disk of Mexican chocolate, coarsely chopped
1 star anise
½ tsp ground cinnamon
pinch of sea salt
2 cups milk
1.5 tbsp maple syrup, or to taste
Instructions
In a small pot over medium-high heat, bring the water to a simmer and add the masa. Stir with a whisk until the masa thickens and there are no chunks. Add the cinnamon, star anise, sea salt and chocolate and stir until the chocolate is completely melted.
Add the milk and keep stirring until very smooth. Add the maple syrup, taste for sweetness, and then bring the mixture to a steady simmer, whisking constantly for frothiness.
Serve immediately.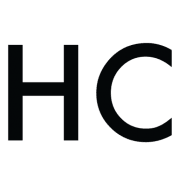 Sasha Gora
By day Sasha works in art and by night she beats up her pans by baking too much, or over-packs her suitcase with edible souvenirs. She takes breakfast very seriously and rarely turns down the opportunity to add maple syrup to a recipe. She is from Canada, but has lived in France, Denmark and Sweden. She is currently based in Munich. Sasha writes the food and inspiration blog Paper Doll Parade.