Although quite a westernized dish, the birthplace of fettuccine alfredo is indeed in Rome. Discover the restaurant that created it.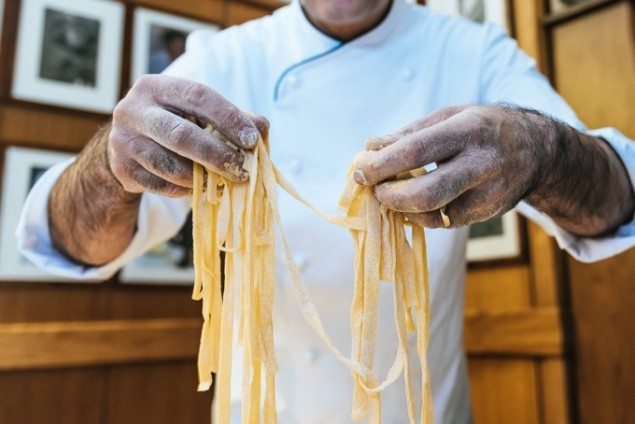 We are in the year 1907 at Via della Scrofa 104 in Rome when Alfredo Di Lelio created the most celebrated Italian dish that bridged its history to America. Pregnant with his child, Alfredo fulfilled his wife Ines' wish of having something to eat that would give her and her unborn child energy, flavor, and heat. With such a simple recipe that requires only three ingredients of exceptional quality, fresh butter, Parmigiano Reggiano and fresh pasta with a particular thinness that cooks under 30 seconds, Alfredo unwittingly created a dish in his kitchen that later became a part of the Italian gastronomic history. The miracle happens when a mantecatore or mixer amalgamates the pasta with the sauce with his masterful mixing movements. The Fettuccine Alfredo created waves among the American elite from the time it was discovered by two Hollywood stars for almost a century later.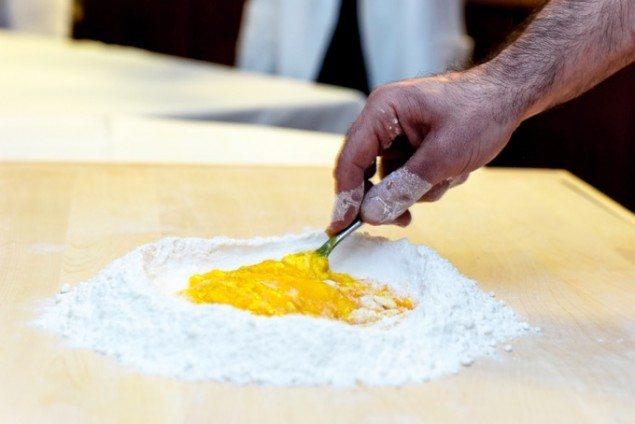 In 1914, Alfredo converted the former shop of oils and wines into a restaurant and called it Alfredo alla Scrofa. Over the years, it gained its prominence and popularity in the capital. But in 1920, things made a giant leap when two Hollywood stars, Douglas Fairbanks and Mary Pickford, dubbed as America's sweethearts, dined at Alfredo alla Scrofa and tasted the Fettuccine Alfredo during their honeymoon in Europe. They were so captivated by the extraordinary dish that they spoke so highly of the pasta dish among their famous friends when they went back to the US and they even sealed that memory by giving Alfredo a gift of a pair of gold tableware, a fork and a spoon, with their dedication engraved on them.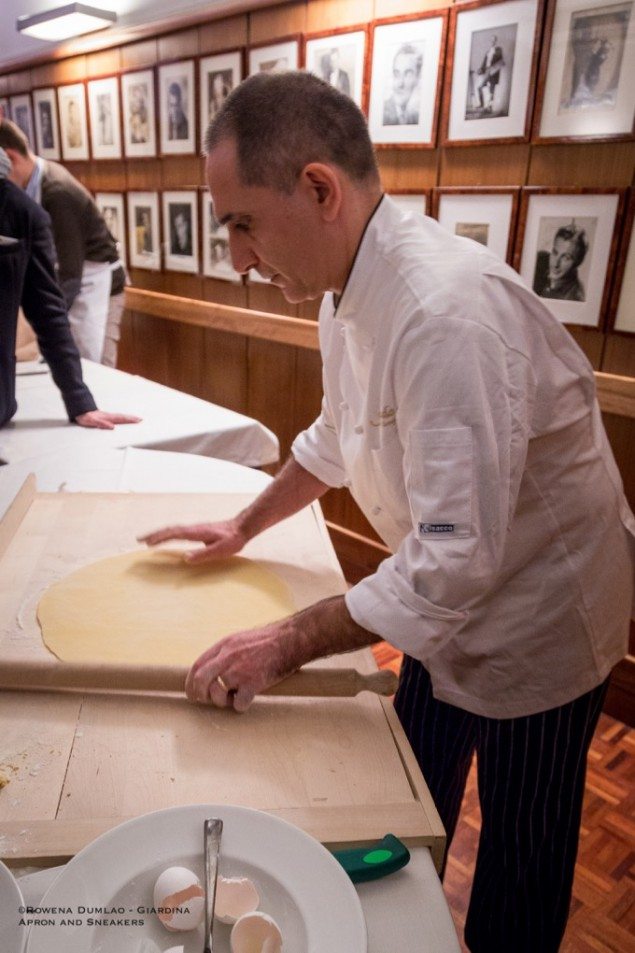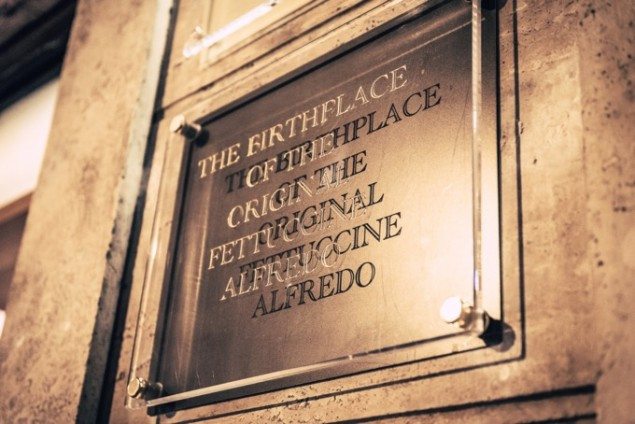 From then on, Alfredo alla Scrofa's historical flight to fame flew high as evidenced by the rows of black and white photos lining the walls of the restaurant and over 50 books of signatures of notable people from around the world. From the time of its conception to the 21st century, we continue to enjoy the famous Fettuccine Alfredo, still in the same restaurant that is now owned and run by Veronica Salvatori and Mario Mozzetti, great-grandchildren of the entrepreneurs to whom Alfredo sold the restaurant.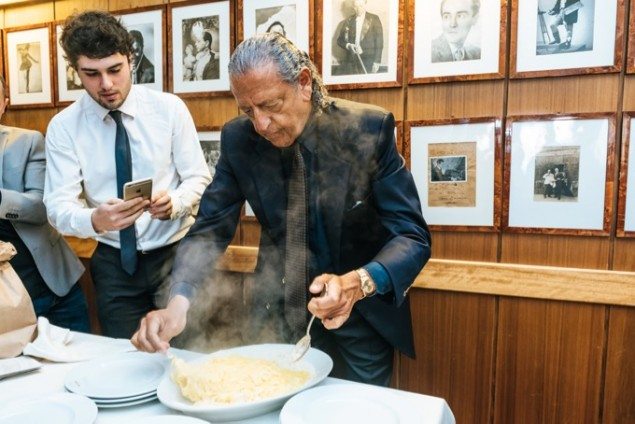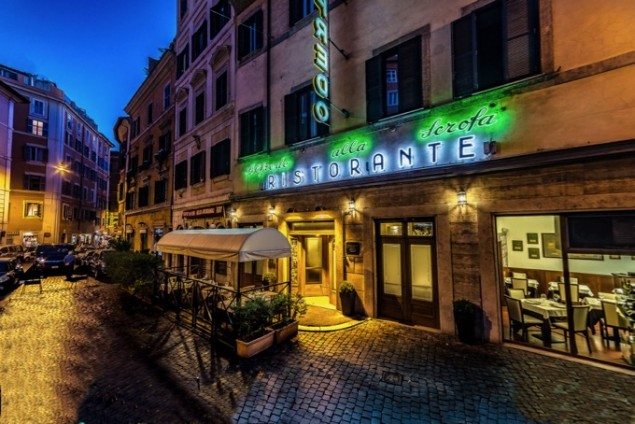 As you dine at Alfredo alla Scrofa, witness for yourself the amazing array of photos of the celebrities who dined in the the world famous restaurant. Audrey Hepburn, Brigitte Bardot, Gregory Peck, Sophia Loren, Jimi Hendrix, Tony Curtis, Ava Gardner, Walter Chiari, Salvador Dalì, and so much more famous people who shared the same love for Fettuccine Alfredo.
National Fettuccine Alfredo Day. On 7 February, Veronica Salvatori and Mario Mozzetti decided to celebrate the fettuccine as a symbol of the country that has gone through almost a century of history, affirms Mario, a dish that has been tasted by some of the most important people in the world, a dish that makes America crazy without even knowing its rightful origin.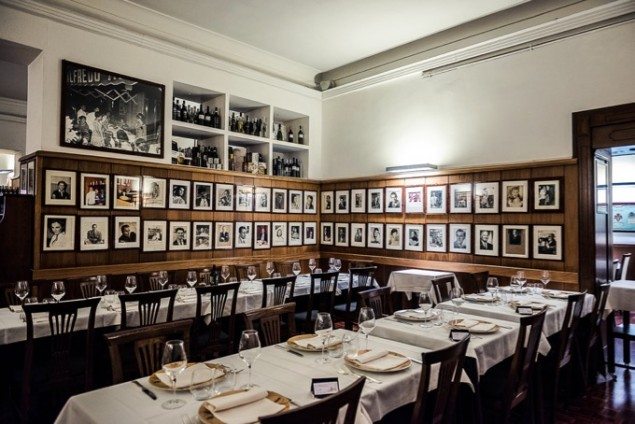 So for the first time, from the time of pasta's conception, Alfredo alla Scrofa celebrated the National Fettuccine Alfredo Day along the restaurant's Italian food and drinks partners. Along with them, there were also the Parmigiano Reggiano and Beppino Occelli fresh butter, main ingredients of Fettuccine Alfredo. It was a night of celebrating and giving recognition to a very simple Italian dish that has rocked the world for almost a century.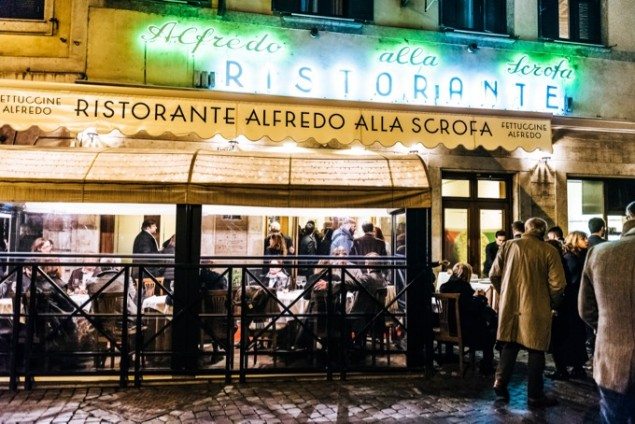 ALFREDO ALLA SCROFA
Via della Scrofa, 104
00186 Rome, Italy
Tel: +39 0668806163
Facebook
Open daily for lunch and dinner.
Rowena Dumlao Giardina
Rowena Dumlao - Giardina is the author and photographer of Apron and Sneakers and The Chosen Table. Besides her blog, she's also a recipe developer and a travel writer for other food and travel sites.